This DIY Microwave Popcorn with a Brown Lunch Bag is a fun and easy way to make yourself a treat any time.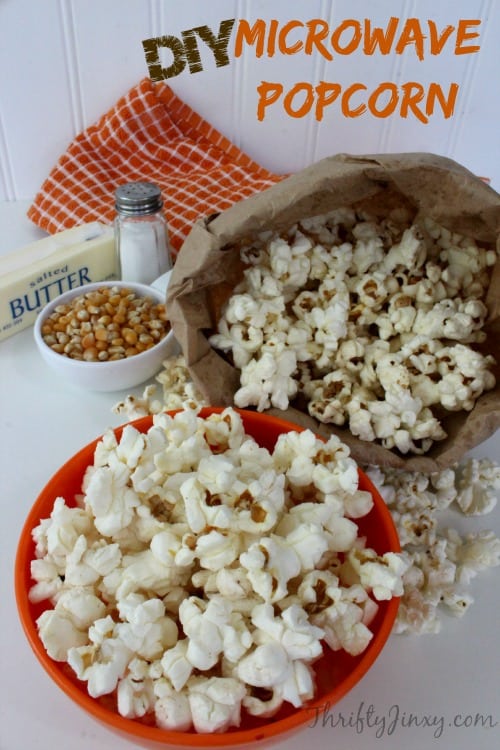 Microwave popcorn is a quick, easy and delicious treat, but did you know that you can make your own DIY microwave popcorn with a brown lunch bag? Yep, it's super easy and uses only popcorn, butter and salt. That way you know exactly what is in your popcorn – no additives or anything you don't necessarily want in your snacks.
This is a fun activity for movie night and you can get the kids involved by letting them help put all the ingredients in the bag. They can also help you listen as the popcorn nears the end of the popping to help decide when to stop the microwave oven.
You can also experiment with adding extra flavors to your popcorn. Add in some garlic salt, parmesan cheese or even a little bit of sugar to make a sweet treat.
DIY Microwave Popcorn
INGREDIENTS
1/3 cup Popcorn Kernels
3 tbsp Butter
1 Brown Lunch Bag
Salt to taste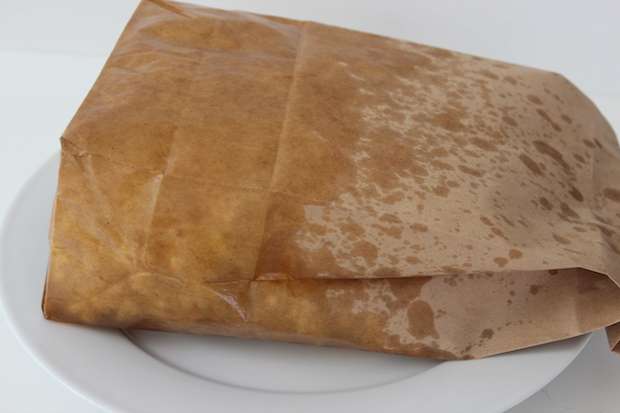 DIRECTIONS
Place ingredients in bag.
Fold top over and place on side in microwave.
Cooking times vary by microwave. Stop once you hear a few seconds elapse between pops. Ours took 2 minutes.