#Disney #VillainDescendants #ad #CollectiveBias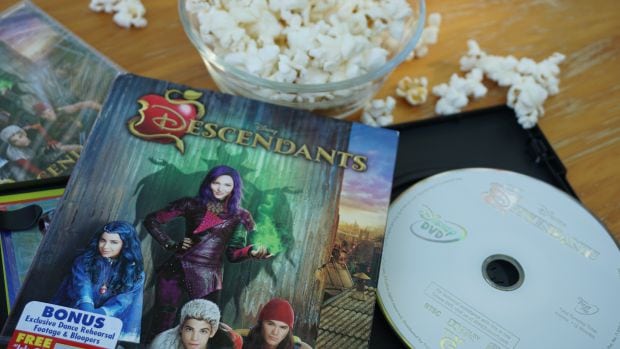 Every great story needs a great villain and that is definitely the case with Disney movies too! Do you ever wonder what happens to those villains after the story ends? Do they go back to a regular life? Do they have a family? In Disney's Descendants we find out that they DO have families as the story features their now-teenage children who are living on the remote Isle of the Lost with their exiled families.
In Descendants, Prince Ben, teenaged son of King "Beast" and Queen Belle, is about to take the throne and decrees that the children of the villains should be allowed to Auradon, where the Disney heroes and their familes live, to attend Auradon Prep with the children of the heroes.
I had missed the movie the first time around when it came on Disney Channel, so I headed to Walmart to pick up a copy of the Disney's Descendants DVD along with a copy of the Disney's Descendants soundtrack. I found them both right on the ends of the aisles but they only had two of each left! Descendants is obviously popular!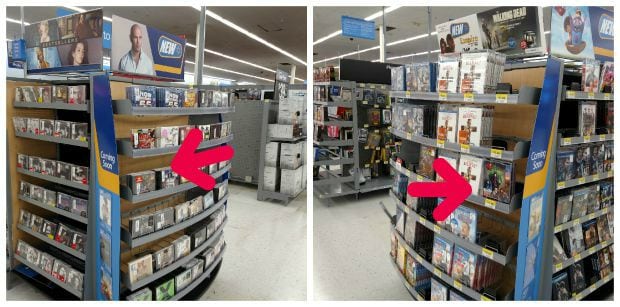 Watching Descendants is so fun. I love to see my favorite villains reimagined and see their children. Kristin Chenoweth as Maleficent (the "lead" villain) is magnificent! I saw her on Broadway as Glinda in Wicked and it is great to see her turn the tables and play the evil side instead. She's great at it! Her daughter, Mal, shows her mother's leadership characteristics and takes on a leadership role as the villain kids head off to Auradon prep.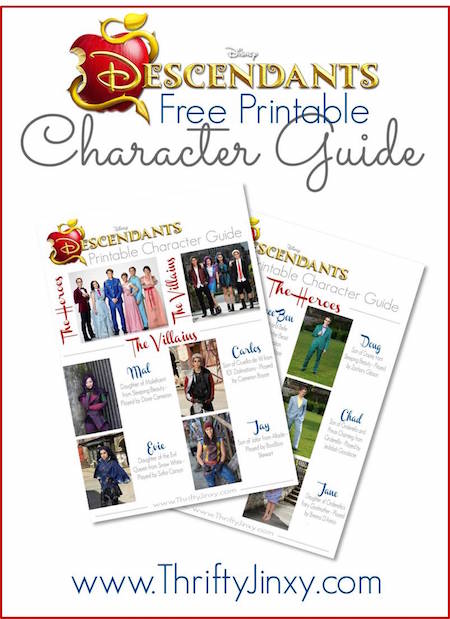 Think you might be confused by all these new characters, or just wondering a bit about their family tree? We have a super handy Disney's Descendants Printable Character Guide to tell you who each of the kids are. We have one sheet for the Villains' kids and one sheet for the Heroes' kids. Now you will be all set!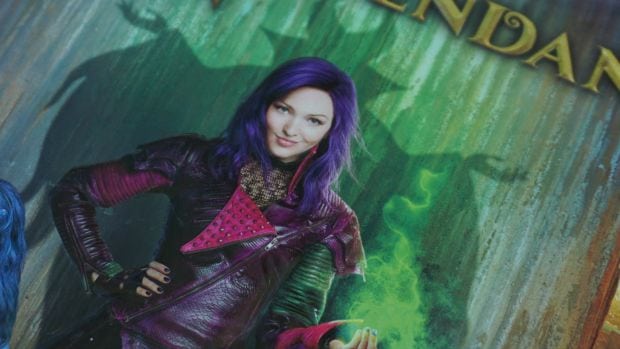 These new characters add a whole new dimension to the classic Disney stories we love. It's also a great new story about learning who you are and what you stand for and having the ability to help shape your own future by your decisions. We can direct our own paths!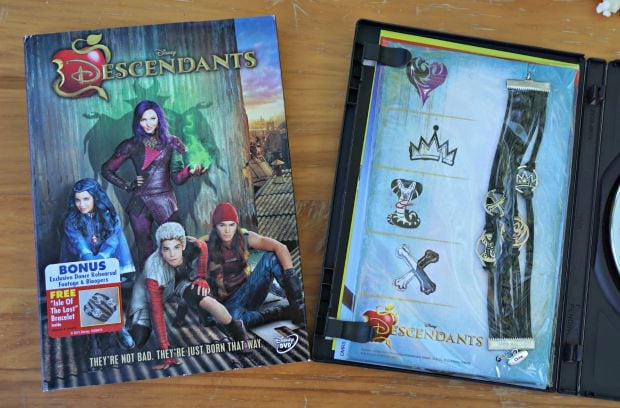 As a super-fun added feature to the DVD, it comes with an Isle of the Lost bracelet. The bracelet features silver-colored emblems representing each of the four main villain kids. Pretty cool!
Who is YOUR favorite Disney villain?