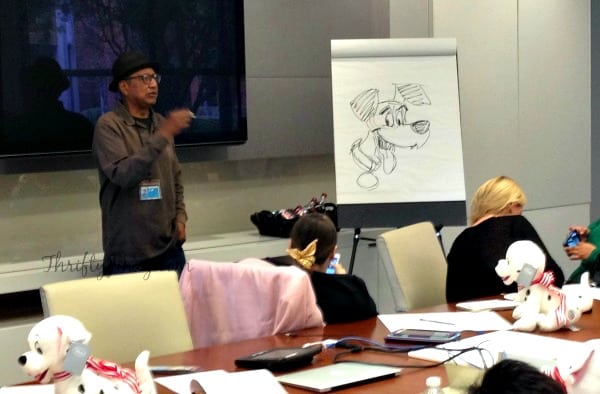 Earlier this winter I had a chance to meet with Disney Legend Floyd Norman, an animator of the Disney classic 101 Dalmatians which was just rereleased this week as 101 Dalmatians: Diamond Edition.
It was quite a thrill to meet Mr. Norman. I mean, how often do you get to meet someone who actually worked WITH Walt Disney – the man himself?? Especially someone who had sound an amazing career in animation? Floyd Norman shared with us the experience of going to work at Disney Studios when he was a very young man after graduating from Art Center College of Design in Pasadena.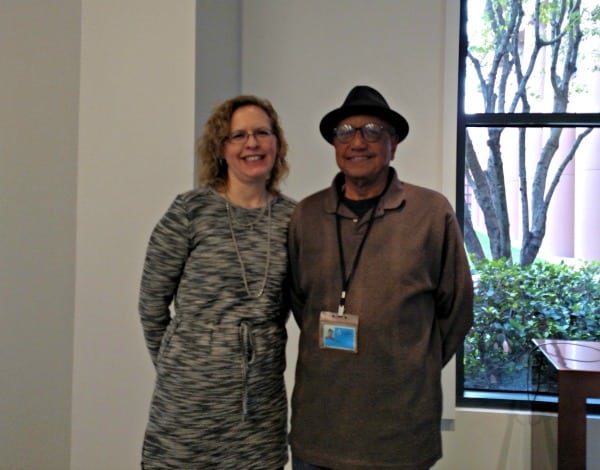 Having been at the studio for so long, he had a lot to share about the changes that occurred during his career. He first worked on Sleeping Beauty back in the 1950s and they had a crew of over 600 artists. At that time they used no computers and no technology. Everything was drawn, inked and painted by hand. It was a handmade product. Mr. Norman told us that Sleeping Beauty was a masterpiece – beautifully crafted film, but it cost a lot of money. So, Roy Disney (Walt's brother) said "Walt, we can't afford to keep making pictures like this. It's too expensive." Ub Iwerks, Walt's partner, realized xerox had come up with a desktop copier and thought they could expand that into 2-3 rooms as a massive photocopier. They realized they could transfer their handmade drawings onto sheets of acetate and bypass the inking process, which was a long, laborious, meticulous process and save a lot of money. The theory worked and Disney was able to make 101 Dalmatians in only 2 years and with about half the staff.
Floyd Norman worked on so many other projects for Disney, including being the illustrator for the Mickey Mouse comic strip that appeared in newspapers. He said that was a bit of a thrill for him as he grew up reading that comic strip himself. He most fondly remembered working on the film The Jungle Book a that was the film he worked on directly with Walt Disney. For that film Walt decided that Norman would be moved into the positing of story man- and that's the way it worked – Walt always decided who did what. The Jungle Book was also the last film that Walt Disney personally oversaw, making it even more meaningful.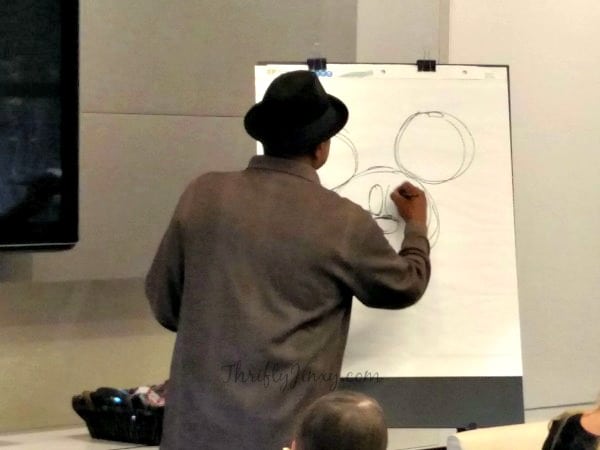 Besides telling us all about working for Disney, Mr. Norman also gave us a personal drawing lesson. I tried my own hand at drawing Mickey Mouse according to his instructions. I think it didn't turn out half-bad since I'm not an artist AT ALL!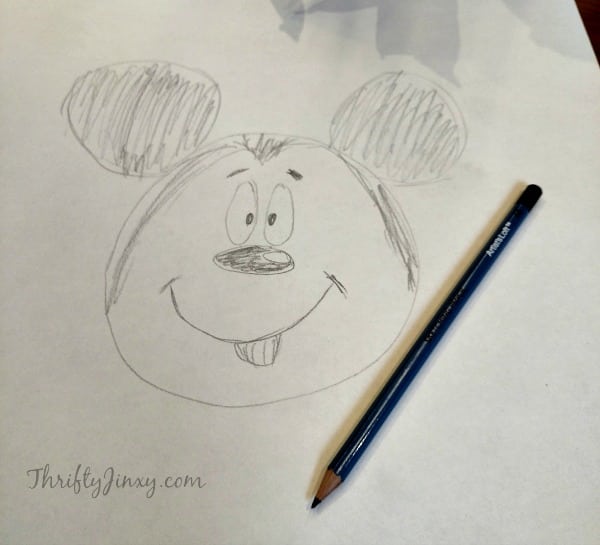 It really was an experience of a lifetime getting to meet Floyd Norman and hearing about his experience with Disney. My stuffed dalmatian with the tag signed by Mr. Norman is now one of my prized possessions! I had to make a special visit to Legends Plaza to snap a photo of my dalmatian with Mr. Norman's plaque.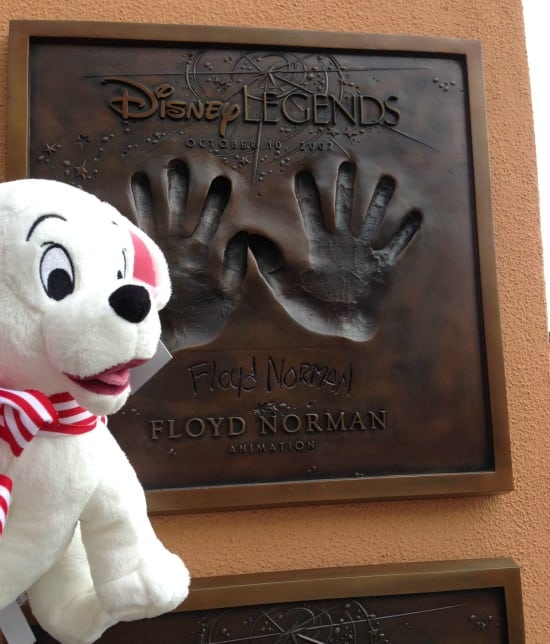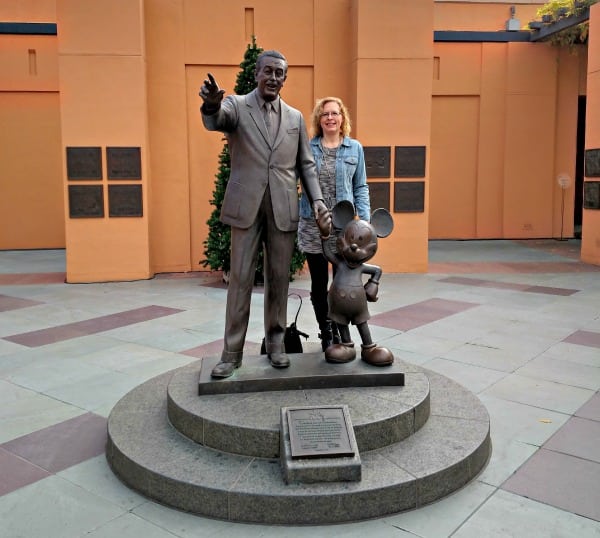 Find out more about 101 Dalmatians by visiting the Official Website: https://movies.disney.com/101-dalmatians-1961 and following 101 Dalmatians on Facebook https://www.facebook.com/Disney101Dalmatians.