Have you tried Aldi Pizza! We did and were pleasantly surprised. Not only by the taste, but also by the great price!
There are lots of times when pizza ends up being a go-to meal in our house. On those busy nights where its time for dinner and there is no time to cook, or when I am just too tired to cook, pizza is a nice and easy option.
For special events like family get-togethers or football-watching parties, pizza is also a good option because almost everyone likes pizza.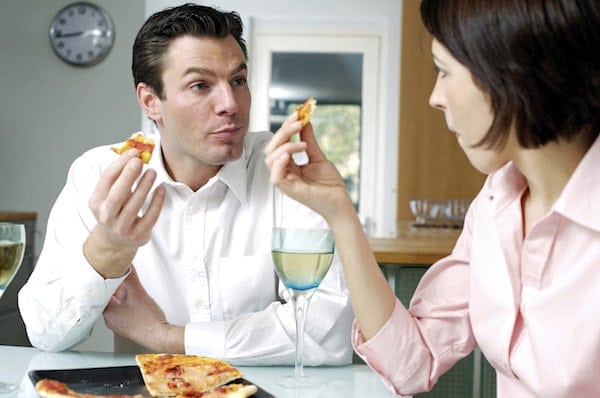 When you choose several pizzas with different toppings, then there can be something for everyone. In our family it tends to be the boys who like plain 'ol cheese pizza while us girls like a topping or two to make ours a bit more interesting.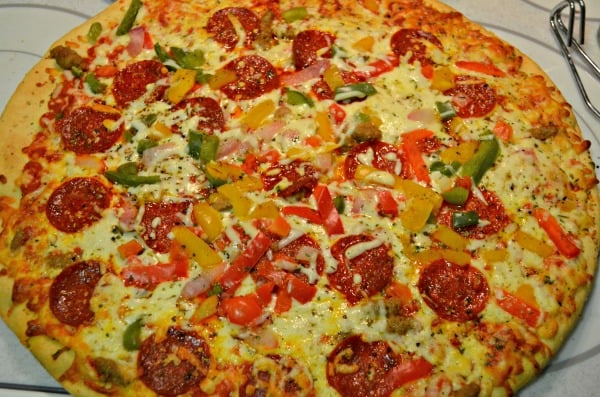 Have you tried the Deli Pizza from ALDI? I already love ALDI for lots of our groceries, but I hadn't yet tried Aldi's Pizza. Last week I picked some Mama Cozzi Pizza at Aldi up to give it a try.
In addition to the five varieties of deli pizzas sold every day in ALDI stores, there are some great limited-time Special Buy deli pizzas being offered this fall.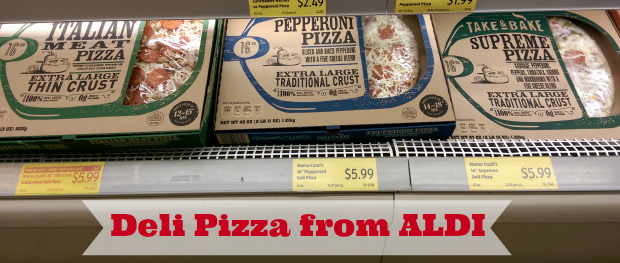 The core Aldi pizzas that are offered every day are Supreme, Sausage, 5 Cheese, Pepperoni and Ultimate Meat.
Keep in mind that you will find this in the refrigerated section of the store. Yes, you can also buy Aldi frozen pizza, but the Mama Cozzi Take and Bake is really our favorite!
Special Buy pizzas that will be available at various times through the end of the year include Sausage & Pepperoni, Italian Meat, Four Meat, Philly Cheesesteak, Mega Meat and Meat Trio.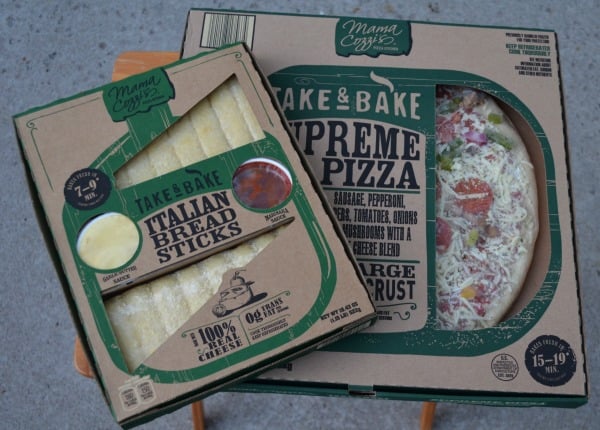 What I love is that the Mama Cozzi pizzas are so reasonably priced! Our family standard, the 5 cheese, is only $4.99 and all of the pizzas are priced at $6.99 or less.
And this is for a BIG pizza. We normally cut our pizza into 6 slices, but for these we have to go with eight – and those eight are still big slices! It's really a great value for the price. Value isn't quite as important as flavor, but luckily we get both from this pizza!
The other thing I love are the cheese bread sticks. They are so good! Not only are the breadsticks themselves tasty, but they come with both marinara and garlic dipping sauces, which makes them fun AND delicious.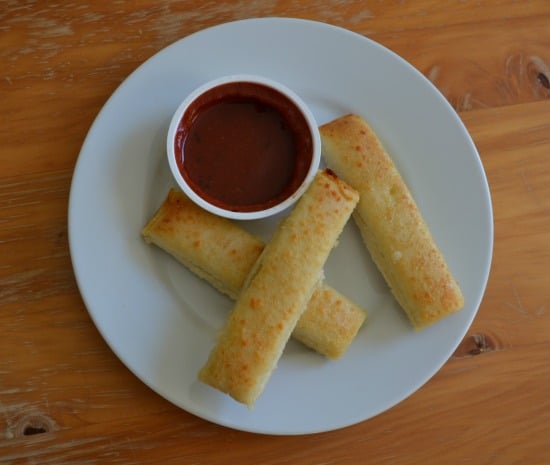 Looking for the best pizza cutter to slice up your Aldi pizza? I LOVE my Cuisinart pizza cutter! I've had a lot of different cutters over the years (we eat a LOT of pizza!) and this one is definitely my favorite.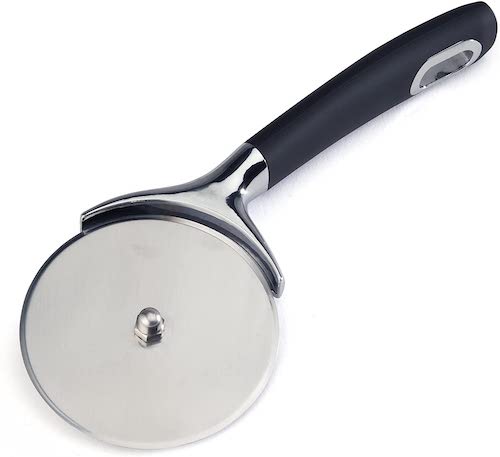 When is YOUR favorite time to have pizza?