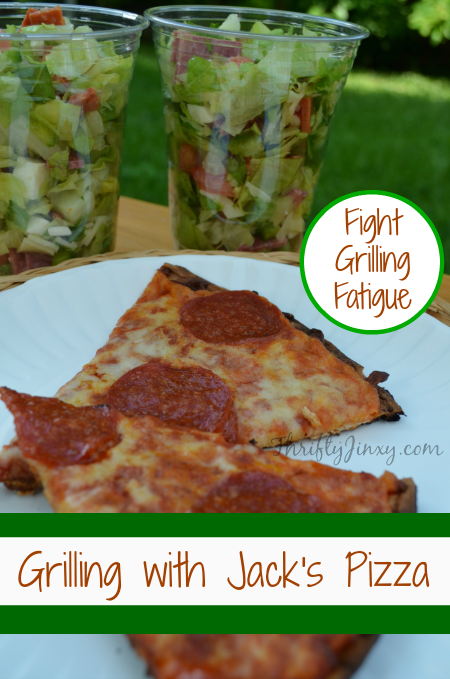 Do you like to grill? During the summer months I love to fire up the grill and cook. It's a fun way to make a meal, the food tastes great and it means less dishes to wash in the kitchen. But, as we head toward the end of summer, grill fatigue starts to set in. No, grill fatigue isn't a medical condition – it's just a term I made up to describe the feeling where you are more than tired of the hot dogs, hamburgers and chicken breasts you have been cooking up on the grill all summer.
The nice thing about burgers and hot dogs on the grill is that they are so easy to make. BUT, how about something else that is just as easy or maybe even easier to make on the grill – Jack's Pizza!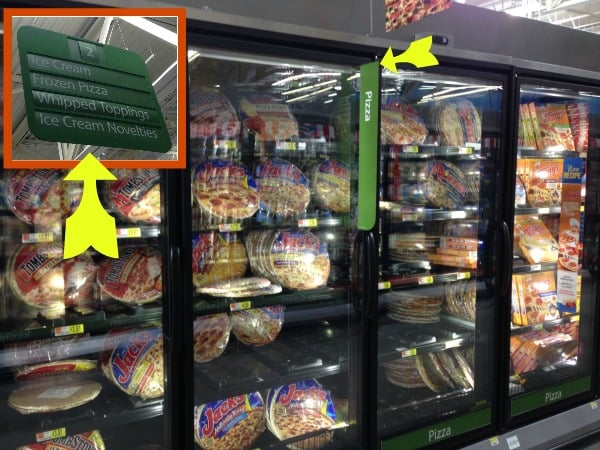 I headed to Walmart to pick up Jack's Pizza to keep in the freezer for simple meals on the grill. You can see that Jack's is really popular because it was almost cleared out of some varieties!  I grabbed a few pepperoni pizzas and some ingredients to make a salad and headed home.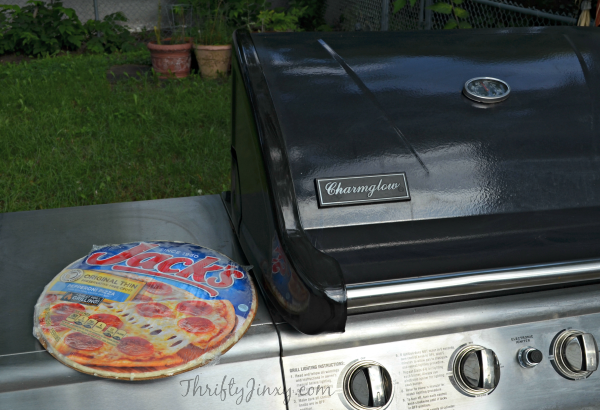 This is how EASY it is to make Jack's Pizza on the grill. Set all the burners on your grill to low, keep the lid closed and preheat to 400 degrees. (You need to use a gas grill. Charcoal grills and smokers aren't recommended.)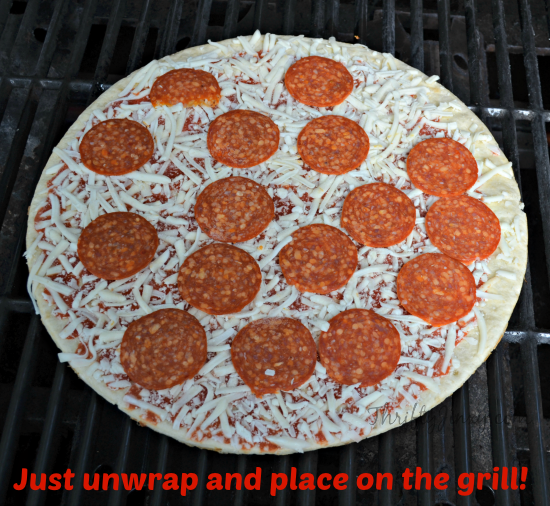 To start cooking, just unwrap your Jack's Pizza and then place it right on the grate in the center of the grill. Close the lid.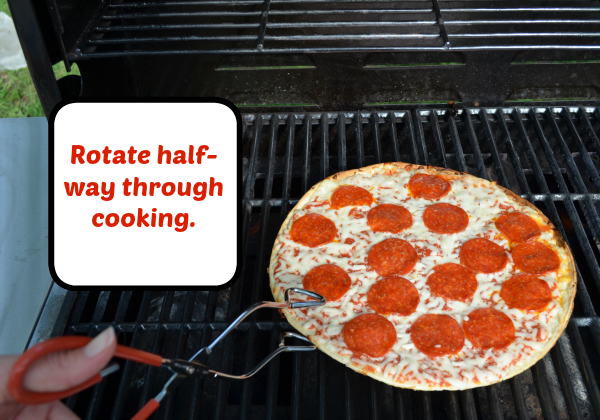 After 7 minutes, open the lid and rotate your pizza (use tongs or a fork – it's HOT!) and close the lid again. Cook another 5 to 8 minutes or until the cheese is melted and lightly bubbling in the center and the crust is golden brown. That's it!
You can find more information about Pizza Grilling on Jack's® Pizza Facebook page. You can also find more recipes at FlavorfulMoments.net.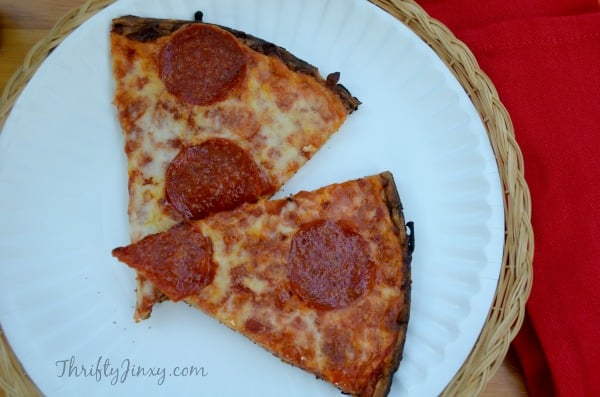 To make a nice simple meal with our Jack's Pizza, I created a delicious Italian Chopped Salad Recipe. It is a filling side dish chock-full of goodies and perfectly completes the meal. I love the combination of flavors of deli meats and cheeses along with the fresh veggies and tangy dressing.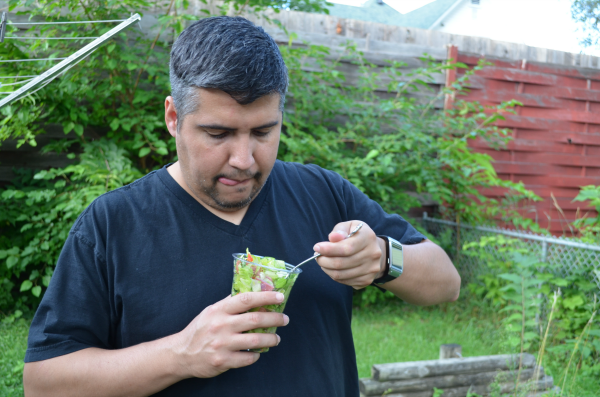 Italian Chopped Salad Recipe

INGREDIENTS:
FOR SALAD:
10 oz bag hearts of romaine
1/2 green pepper
2 tomatoes, seeded
3 thick slices deli salami
3 thick slices deli pepperoni
3 slices provolone cheese
4 oz fresh mozzarella
1 Tbsp parmesan cheese
FOR DRESSING:
3 Tbsp balsamic vinegar
1 clove garlic, minced
salt & pepper to taste (just a few dashes)
1/3 cup extra virgin olive oil
INSTRUCTIONS:
For the salad, chop the lettuce and place in a large bowl. Chop remaining ingredients and mix with lettuce.
For the dressing, mix vinegar, garlic, salt and pepper. Stir until salt is dissolved. Add olive oil and stir well.
Toss the dressing with the salad mixture to serve.
To make our grilling set-up truly "grab and go" I served the salad in tall plastic cups. Everyone can just grab a couple slices of pizza, grab a cup of salad and eat! It's a delicious meal with little effort that everyone enjoys.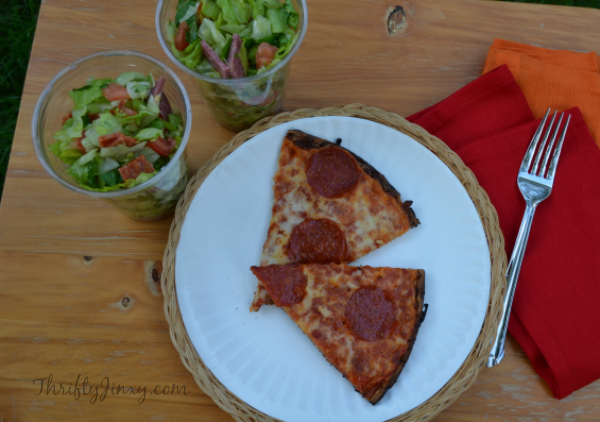 #MyGoodLife #CollectiveBias