Make a cute and creative Halloween BOO Bag using a bandana. It's a fun and festive way to surprise you friends! Then use our free printable You've Been Booed door hangers to leave your mark when you drop it on their doorstep.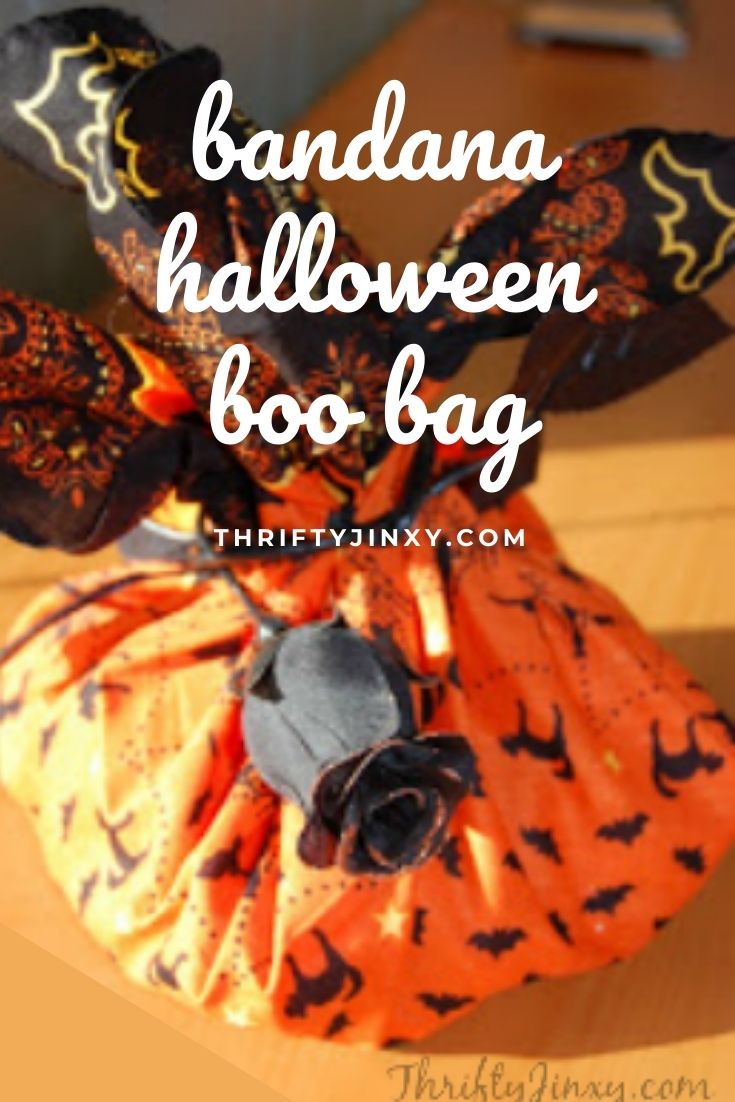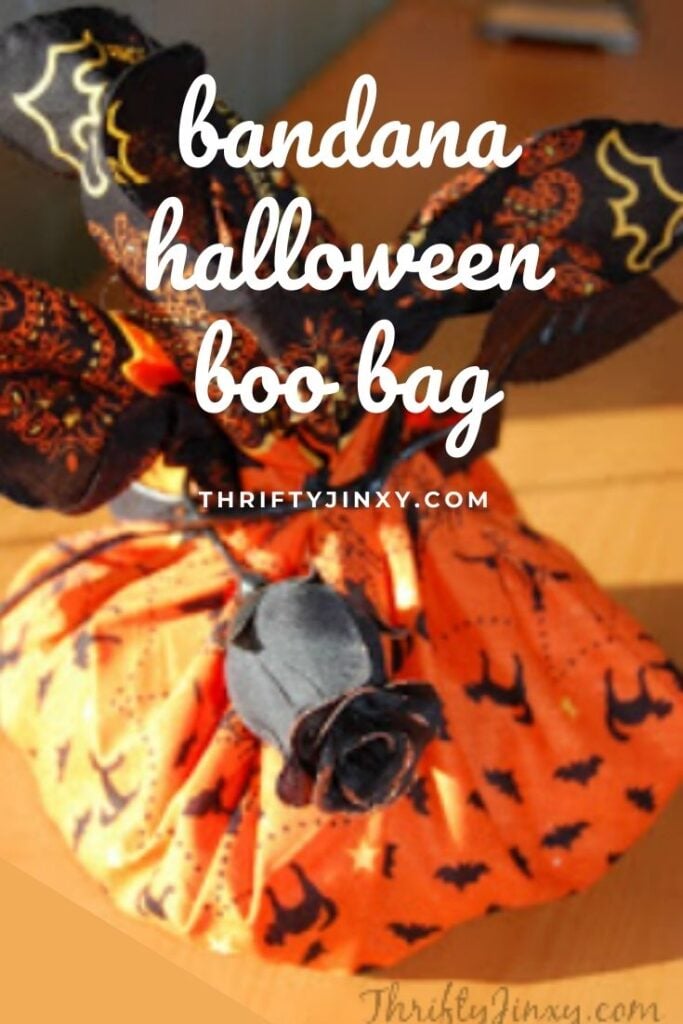 I had a super fun task this week. I went shopping at Walmart to get some treats to put together a surprise Halloween BOO bag for a blogging friend.
I don't remember BOO bags being a part of the tradition when I was a kid, but they seem to be getting more and more popular every year.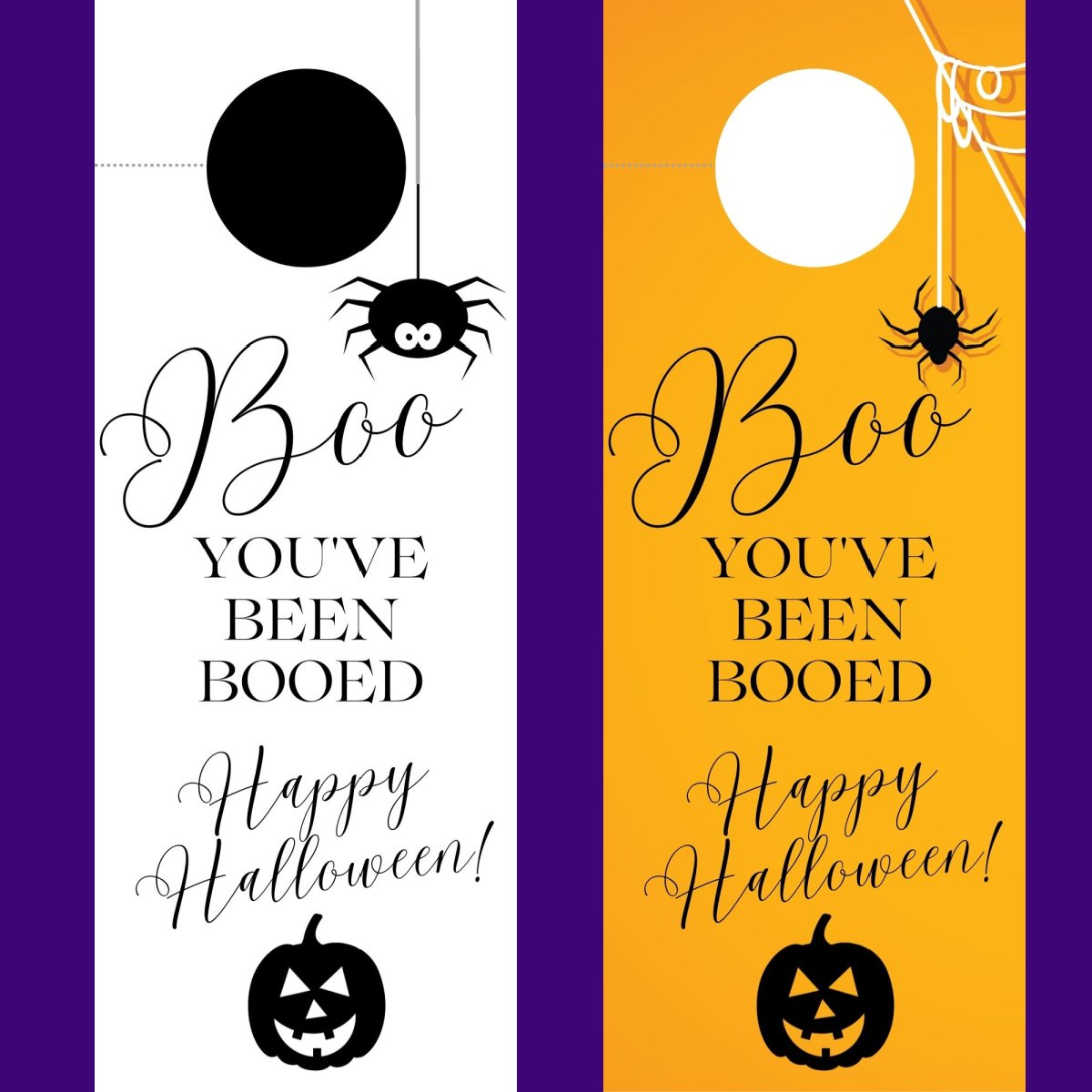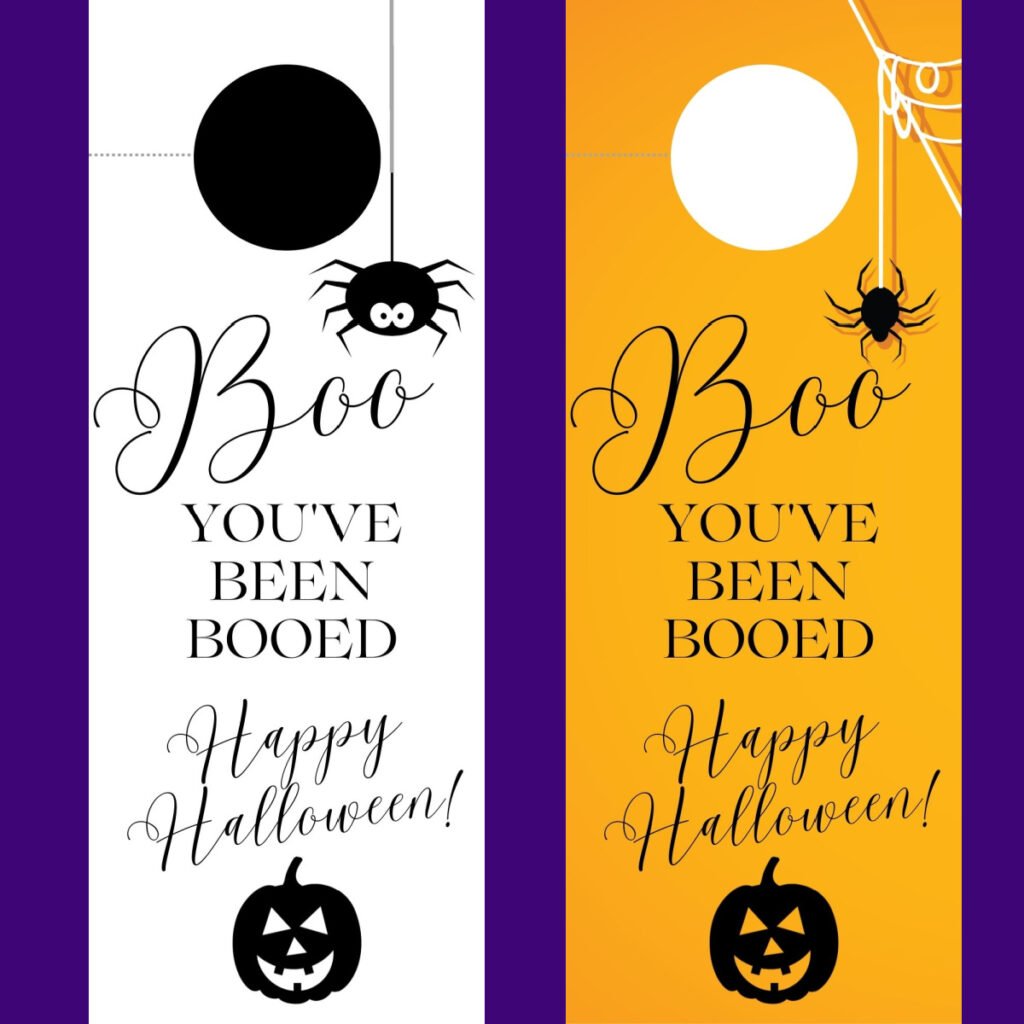 I love the idea because I LOVE surprises. It's both fun to get surprises and also fun to put together a surprise for someone else.
I chose to make the bag for Naomi, the author of the blog Superdumb Supervillain. I had the pleasure to meet Naomi in person in Michigan while on a blogging trip. She is super nice, super cool and the key factor is that I know she loves Halloween! So she was the perfect person to receive this BOO bag.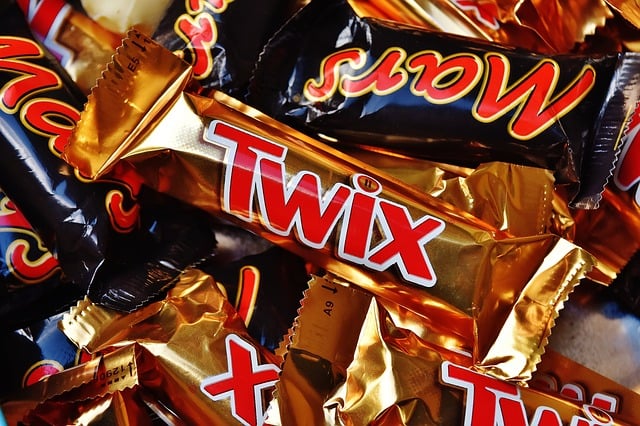 The first step in making the bag was to visit Walmart to gather supplies. Maybe I don't have a good memory, but I don't remember the Halloween candy aisles ever being this BIG!
When I got home, it was time to put together the BOO bag. I started with that cute orange Halloween bandana that I found. I laid it out on the table and in the center placed the nice flat pair of slipper socks with cardboard backing to make a little base. I then spooked it up a little by adding some "cobwebs".
The next step was to pile on the Mars chocolate. I had a mixture of Snickers, Twix, Milky Way and 3 Musketeers miniatures. On top of the candy heap, I added another layer of spooky cobwebs.
Once all the goodies were on top of the bandana, I simply gathered up all four corners and pull them up to the middle. I then took the glitter-edged black rose and wrapped it around the gathered edges, wrapping the step around itself a few times to secure.
I also experimented with making a bag that would be more appropriate for a boy and found that a black plastic spider ring looked really cool. (You might need to use a piece of black ribbon too as the ring isn't nearly as strong as the rose.)
I loved the way the BOO bag turned out! I'll pop it into the mail to Naomi tomorrow. I hope she likes it too! (I also am hoping she doesn't see this post…..I hate to ruin a surprise!)
Free Printable You've Been Booed Door Hangers


If you're going to be delivering your boo bag the traditional way – IN PERSON – we have this fun and free printable You've Been Booed Door Hanger! We recommend you print it out on cardstock to make it more sturdy.


If you don't want to use up a lot of ink, or if you have a black and white printer. We have this black and white version that you can simply print out on orange cardstock only using black ink.
Disclosure: This shop has been compensated as part of a social shopper insights study for Collective Bias. #CBias – Any opinions expressed are my own.