When it comes to choosing the best holiday outfits for boys, here are a few things to keep in mind!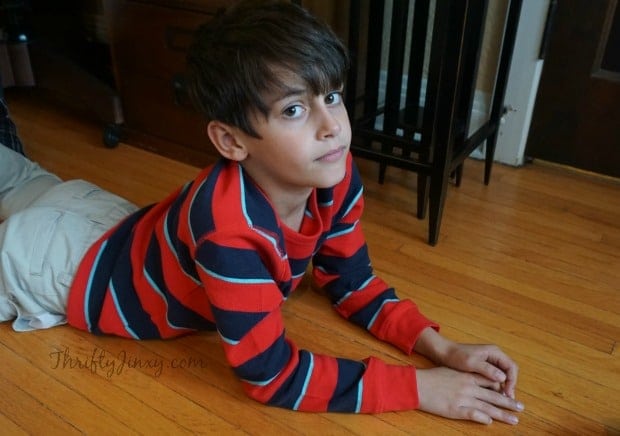 With the holiday season in full swing, we're finding lots of holiday-related festivities popping up on the calendar. There are family get-togethers, church Christmas pageants, holiday concerts at school and so much more.
When I was a little girl I always looked forward to a new, fancy dress to wear during the Christmas season.
Fast forward X number of years later and we now have Little R who isn't particularly crazy about the idea of dressing up for ANY occasion.
The good thing about holiday wardrobes for kids in the 21st century is that we can still look festive and ready for the holidays without having to be formal. That makes things a lot easier! These are some tips for choosing holiday outfits for boys.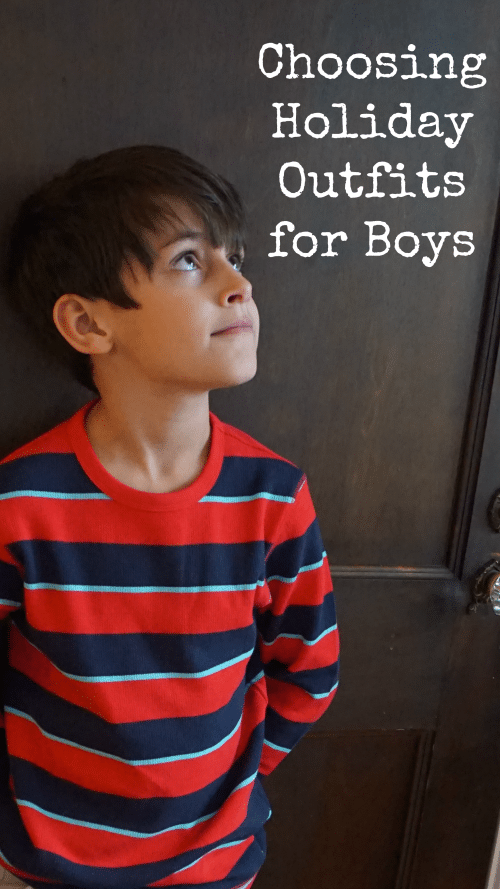 Choosing Holiday Outfits for Boys
Think Comfort
The good news is that comfortable can still look good! You don't have to resort to sweat pants and t-shirts, but choose soft, flexible fabrics and a cozy styles that let your kids have fun and enjoy the festivities.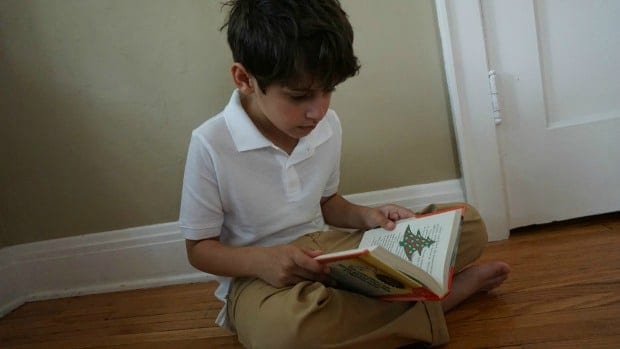 Think Familiar
Like many kids, Little R thrives on routine. He is happy to do the same things every day, eat the same foods and wear the same clothes. Luckily he wears khakis as part of a school uniform every day, so he is comfortable wearing them.
These Classic Twills from OshKosh look great and are comfortable at the same time. Khakis are perfect for any holiday outfit. If your child's favorite pants can pass as part of their holiday garb, go for it!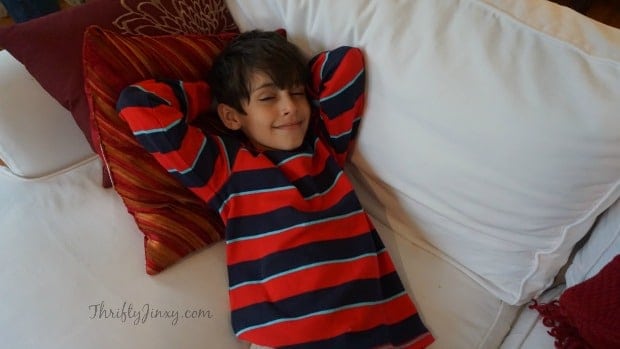 Think Festive
The key to any holiday outfit is to make it look festive! The easiest way to do this is with bright colors that make us think of Christmas decorations, wrapping paper and all the other fun and bright parts of the season. This Striped Thermal shirt has bright stripes of red that just practically scream Christmas!
&
Are you ready to plan YOUR kids holiday wardrobe or grab a few items to wrap for under the tree? Now is a great time to do it because OshKosh B'gosh is offering 25% off your $30+ purchase! To get the offer, either shop at OshKosh.com and enter coupon code OKBG3223 at checkout or else print this OshKosh coupon and use in in your local OshKosh B'gosh store. You can locate the nearest OshKosh store here. The coupon is valid through September 31, 2016.
See these and lots of other excellent holiday outfits for boys at OshKosh!