This Chocolate Dipped PEEPS S'Mores Recipe is one of the easiest recipes ever and ready in just a minute.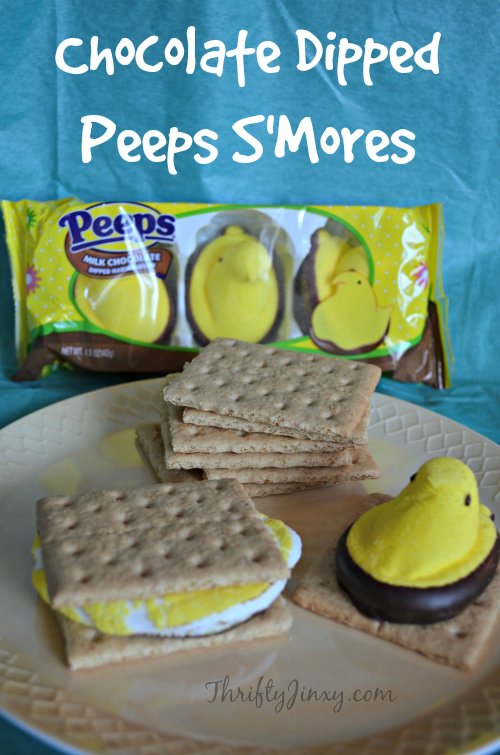 PEEPS® have been a part of Easter in our family for as long as I can remember. They always find their way into every Easter basket and it just wouldn't be Easter without them.
My mom is the BIGGEST Peeps fan, but she has one quirk. She likes Peeps after the package has been opened for a loooooong time and they have hardened.
At the very first site of Peeps in the spring I try to buy a package, open it and let it sit until Easter. She loves it!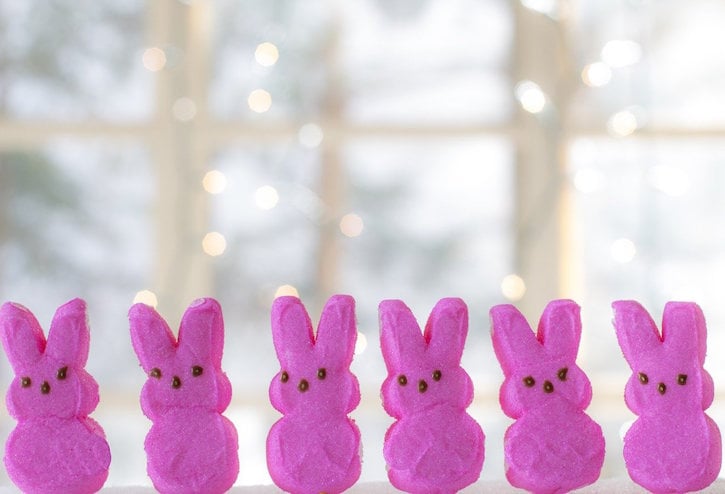 For the rest of us, we love Peeps the "regular" way or in one of the many awesome variations they now come in. This year PEEPS® Easter offerings include:
PEEPS® Marshmallow Chicks (in colors: yellow, purple, pink, orange, green and blue)
PEEPS® Marshmallow Bunnies (in colors yellow, purple, pink, orange, green and blue)
PEEPS® Party Cake Flavored Marshmallow Chicks
PEEPS Chocolate Dipped Marshmallow Chicks
PEEPS® Chocolate Dipped Mousse Flavored Marshmallow Chicks
PEEPS® Chocolate Mousse Flavored Marshmallow Bunnies
PEEPS® Large Marshmallow Bunnies
PEEPS® Chick in a Hollow Milk Chocolate Egg
PEEPS® Chocolate Covered Marshmallow Chicks (Individual Size)
PEEPS® Rainbow Pop
PEEPS® Sugar-Free Marshmallow Chicks
PEEPS® Peepsters® (bite sized chocolate candies filled with sweet marshmallow crème)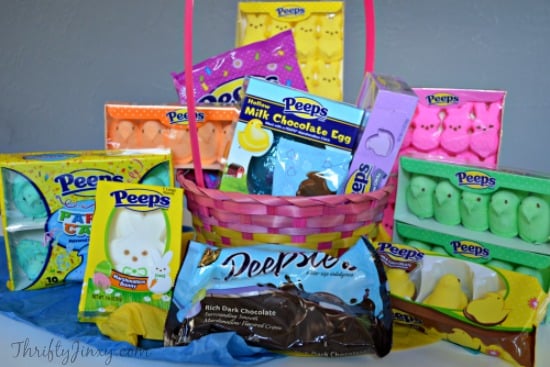 I personally LOVE any of the PEEPS flavors that include chocolate – especially dark chocolate. YUM! YUM! YUM! While they are great straight out of the package, I also like them incorporated into other treats. I am now slightly addicted to Chocolate Dipped Peeps S'Mores!
Chocolate Dipped PEEPS S'Mores Recipe
You probably can't actually call this a recipe because it is just SOOOO easy.
For each s'more, just take one PEEPS Chocolate Dipped Marshmallow Chick, set it on a graham cracker square and microwave 15-30 seconds or until PEEP has puffed.
Remove from microwave, top with a second graham cracker square and squeeze them together. Enjoy!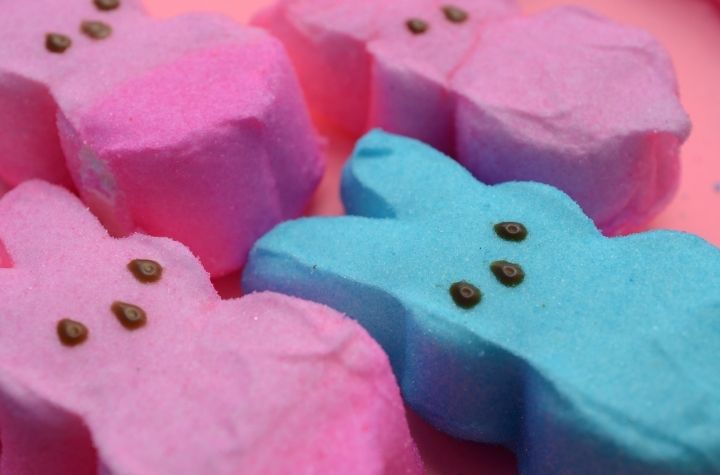 More Peeps Recipes and Fun: