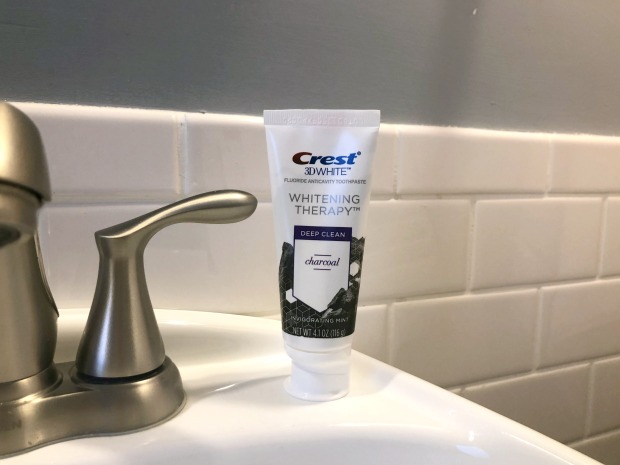 Brushing your teeth with activated charcoal is all the rage these days as a new way to whiten your teeth at home. Unfortunately, charcoal teeth whitening by brushing with charcoal can leave behind a HUGE mess in your sink, on your bathroom towels, on your nails, in your mouth – pretty much everywhere!
It can also be a multi-stop process (mostly involving getting rid of that mess) and you don't even end up with a nice, minty fresh mouth. Not my idea of a good time.
Whether the idea of brushing with charcoal is brand new to you or you have already tried the trend and it has left you frustrated, one brand new (and better) option is Crest 3D White Whitening Therapy with Charcoal, available on Amazon!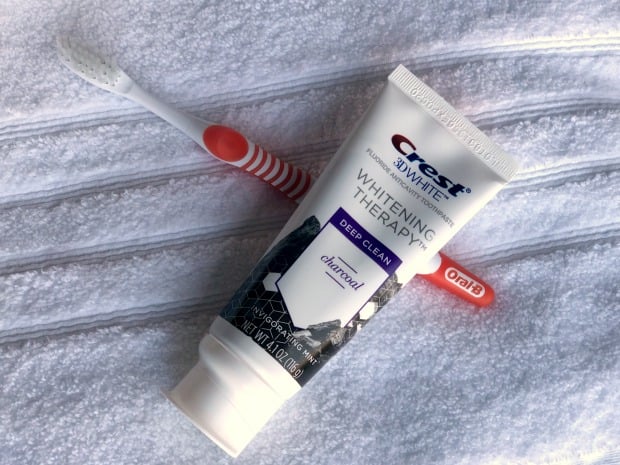 Crest 3D White Whitening Therapy with Charcoal offers a new, no-mess approach for charcoal lovers everywhere. Adding a new formula to the Crest 3D White line of whitening products, Crest 3D White Whitening Therapy with Charcoal provides a better way to charcoal with less mess than you'll find with traditional charcoal pastes, and a more invigorating mint flavor that leaves a long-lasting, fresh feeling, just what I want when I'm finished brushing my teeth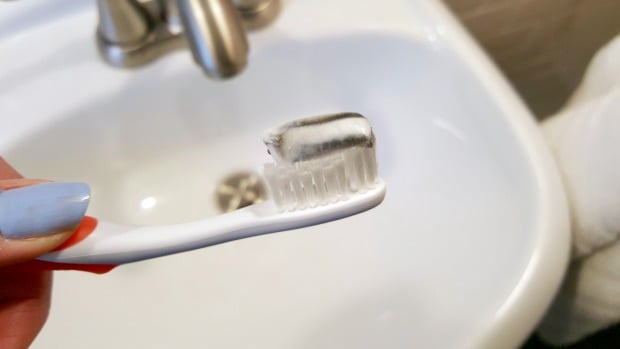 This unique toothpaste is formulated and striped with charcoal that is sparkly grey in color. As you brush, the foam will start out grey and then lighten as you go through your brushing routine. The charcoal helps whiten surface stains, and the fluoride helps strengthen enamel for a brighter, cleaner smile.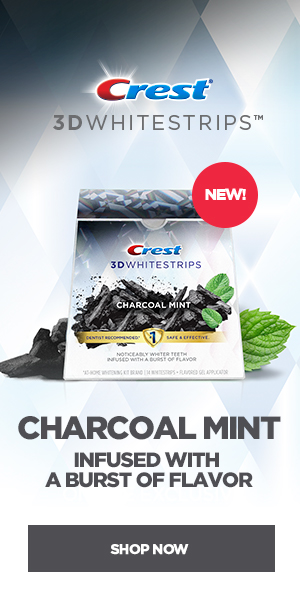 I was a little apprehensive about trying charcoal myself, but since I have never been disappointed with Crest products, was happy to give Crest 3D White Whitening Therapy with Charcoal a try. I'm so glad I did! While I have only used it a couple of times, I do feel like I am already seeing my teeth look a bit whiter and noticed no discomfort with my sensitive teeth. That's a surprise.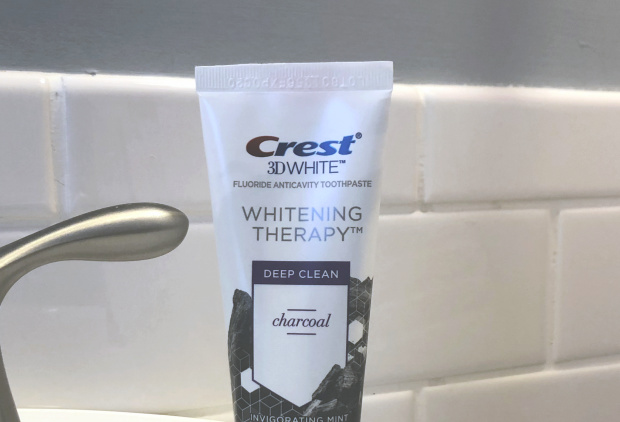 What I definitely notice is that my teeth feel smoother and more clean after using it. It reminds of the feeling after leaving the dental hygienist. And, of course, there is NO MESS at all. My white sink and white towels have no idea that I was brushing with charcoal and neither does anyone using the bathroom after me.
Crest 3d White Whitening Therapy Charcoal Deep Clean Fluoride Toothpaste, Invigorating Mint, 3 Count
Want to step it up even further? Boost your whitening experience with the BRAND NEW Charcoal Mint Whitening System. 3D Whitestrips Charcoal Mint infuse a burst of flavor so that you can whiten your teeth and feel refreshed during and after. Noticeably whiter smile, guaranteed! Find it HERE!