Find the top trending items for your cat including the best toys, treats, beds, supplies and more! Plus see what the ThriftyJinxy family of cats likes best!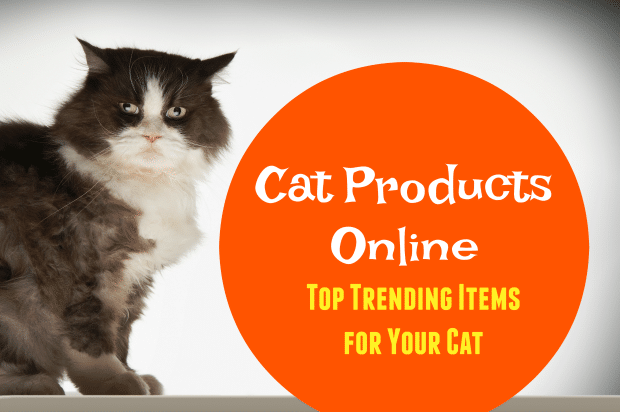 Let's admit it – our cute cats are just like our little furbabies. Yes, most cats can be a pain from time to time (some more than others) but their cuteness and cuddles more than make up for any headaches the cause.
I love how easy it is to buy cat products online because variety and new things in their life keeps cats entertained – and an entertained cat has less time on their hands to get in trouble!
Cat Products Online – Top Trending Items for Your Cat
To give you an idea of some of the top trending items you can find online, we have this handy list.
The cool thing is that MY cats have some of these items and we all LOVE them. Let me start out with those:

The PetSafe Drinkwell Original Pet Fountain is a MUST in our house. Actually, we have the larger version which is the Drinkwell Big Dog Fountain, because it is use by our three cats AND our German Shepherd.
We originally got it when one of our cats was extremely ill and the vet said that he needed to drink more water. This fountains encourages them to drink and the free-flowing water is always much fresher than water just sitting in a bowl. Find out more about how to encourage your pet to drink more water.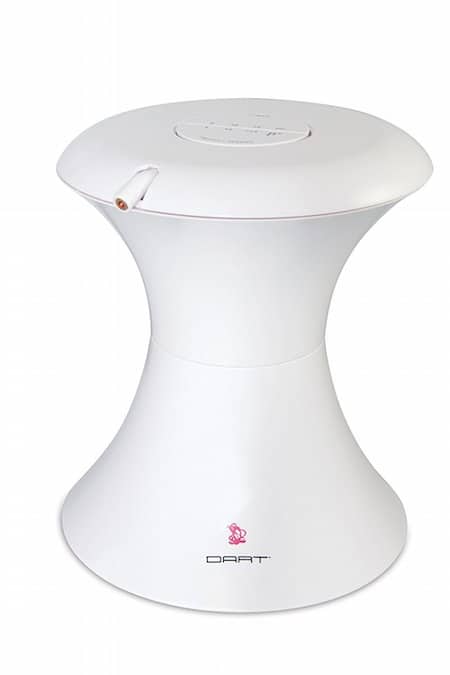 My Sammy goes absolutely NUTS for the PetSafe Dart Automatic Rotating Laser Cat Toy. As soon as I press the button to turn it on he jumps up from wherever he is to start stalking and pouncing on the laser lights it sends out. It is a great way for me to distract him and get him off my desk when he insists on "helping me with work".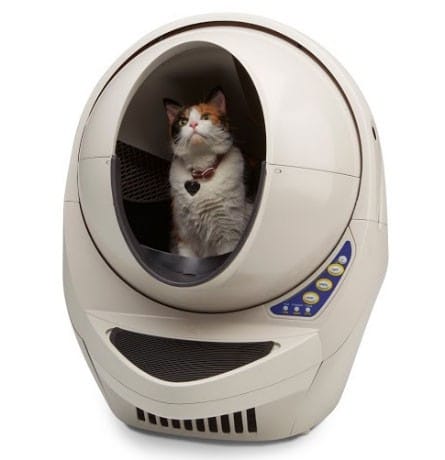 The ULTIMATE in litter boxes is the Litter-Robot III Open Air. Having had cats for over 30 years, I have tried a LOT of litter box solutions and none comes close to the Litter-Robot III Open Air. It is an automatic self-cleaning litter box.
After your cat does its business, the patented sifting process automatically separates the waste from the clean litter and drops the clumps into the waste drawer below. It's super easy to just pull the bag out of the drawer (I use regular kitchen garbage bags), toss it out and replace with a fresh bag.
I love that there is no work involved and that my cats have fresh litter every time they use it.

Another thing our cats love is the Bergan Turbo Scratcher Cat Toy. It both serves as a scratch pad to keep their nails filed (and keep them from scratching the furniture), but they also have a blast chasing the ball around and around and around and around!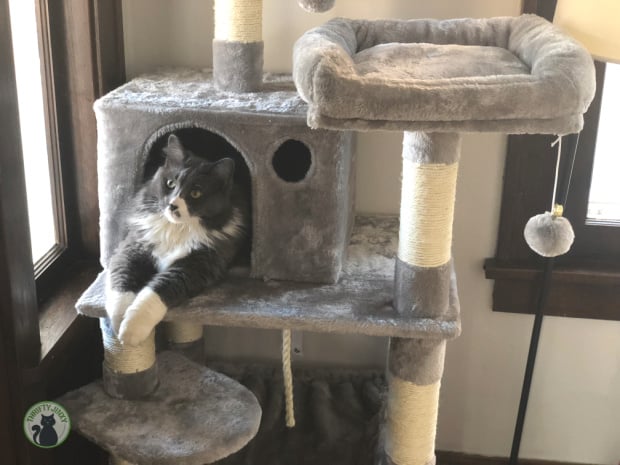 Another absolute MUST in our house is a cat tree, because our cats just love to hang out in it and we like them to have a place of their own. Check out our guide on How to Choose a Cat Tree and see why we love the tree we picture above.
Those are my own top recommendations, but Lori has lots of other great products to share with us, including: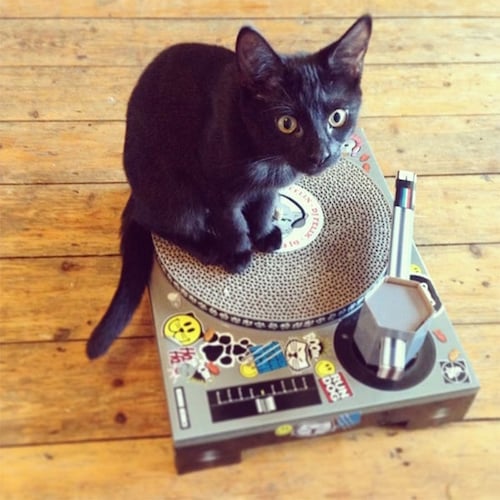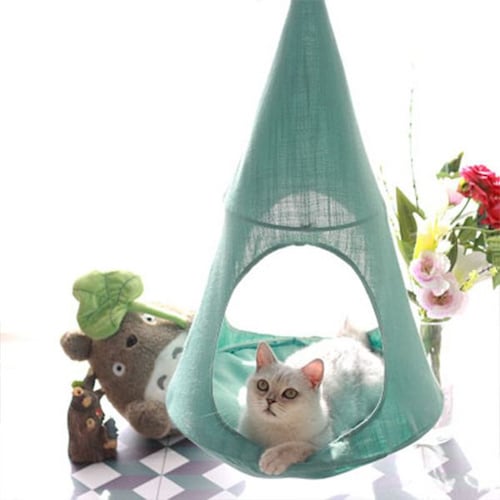 Curious Cat Cube, Cat House Cat Condo

Top Performance Cat Grooming Bag — Durable and Versatile Bags Designed to Keep Cats Safely Contained During Grooming andor Bathing – Large, Black

ABO Gear Happy Habitat for Indoor Cats

Roodie – Dog, Cat, Small Pet Carrier Hoodie – Womens Fit – Blue with Gray Trim


TEMPTATIONS MixUps Treats for Cats CATNIP FEVER Flavor 16 Ounces


Kookamunga Krazee Kitty Catnip Bubbles, 5 oz


TRIXIE Pet Products Baza Cat Tree


SENTRY Calming Collar for Cats , 3 Pack


Natures Miracle Just for Cats Calming Spray Stress Reducing Formula, 8-ounce P-5780


Ideal Pet Products Cat Flap Door with 4 Way Lock, 6.25″ x 6.25″ Flap Size


Kitty City Steel Claw Mega Kit Cat Furniture


Trixie Pet Products Outdoor Cat Run


TRIXIE Pet Products Tunnel Self Feeder for Cats


Purrfect Arch Groom Toy


Arm & Hammer Multi-Cat Litter, Unscented, 20 Lbs Packaging May Vary


Sleeveless Hoodies Pet Holder Cat Dog Kangaroo Pouch Carriers PulloverMedium, Sleeveless—Navy

Texsens Innovative Traveler Bubble Backpack Pet Carriers for Cats and Dogs Blue


Pettom Pet Dog Cat Bubble Carrier Airline Approved Shoulder Backpack Mobile Bed for Travel Hiking


Best Pet Swanky Pet Stroller, Red


5-in-1 Pet Carrier + Backpack + CarSeat + Pet Carrier Stroller + Carriers with Wheels for dogs and cats ALL IN ONE by IBIYAYA Blue


Purina Pro Plan Dry Cat Food, Focus, Adult Urinary Tract Health Chicken & Rice Formula, 7-Pound Bag, Pack of 1


FELINE GREENIES Dental Treats for Cats Ocean Fish Flavor 5.5 oz.


Feline Pine Original Litter, 40 Lbs


AKC Pet First Aid Kit, Red 46 Piece Modified


Baby-Story Pet Control Harness and Leash Set for Dog & Cat, Soft and Easy To Walking M


OxGord Pet Control Harness for Dog & Cat Easy Soft Walking Collar, Small, Black