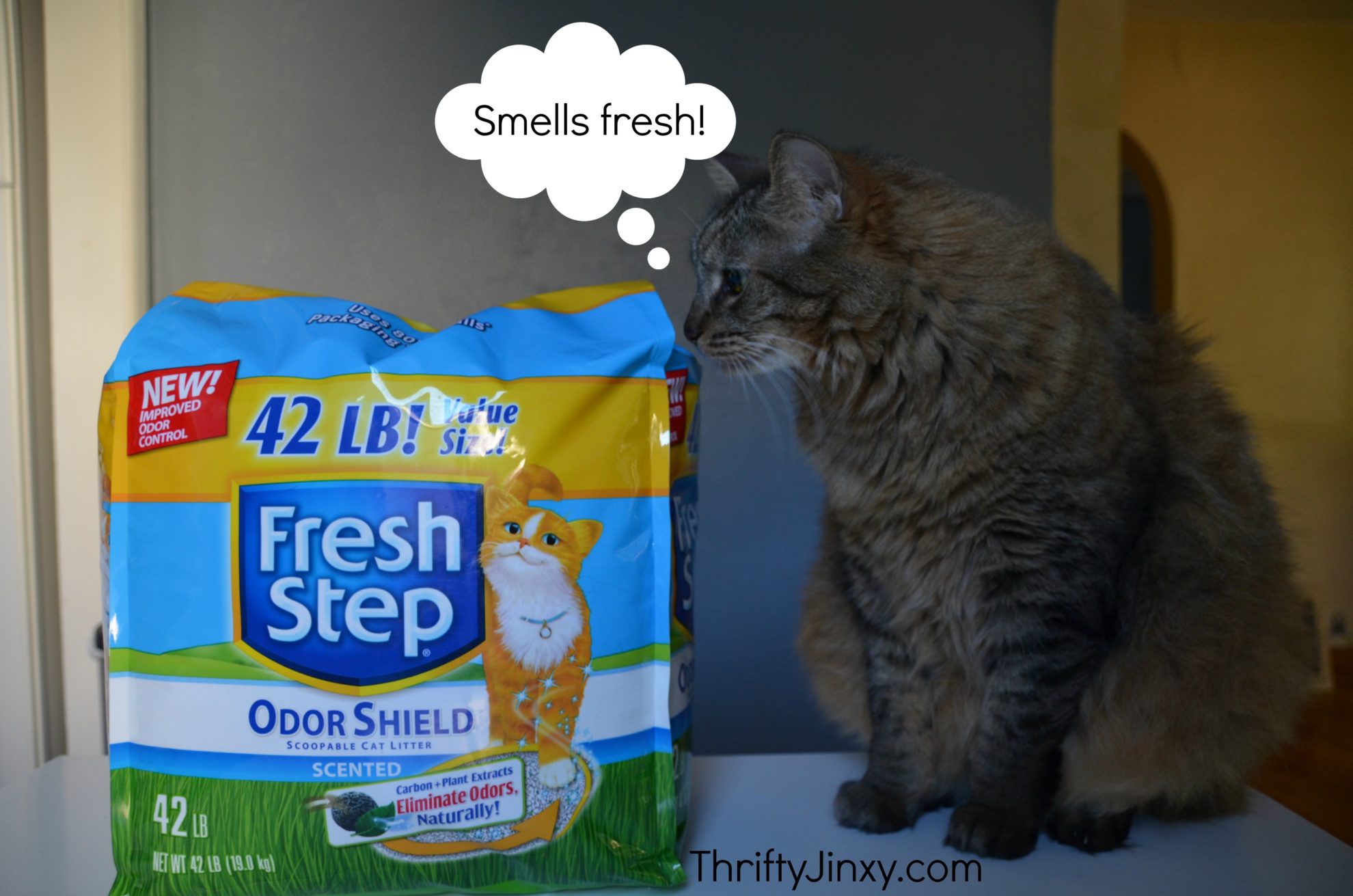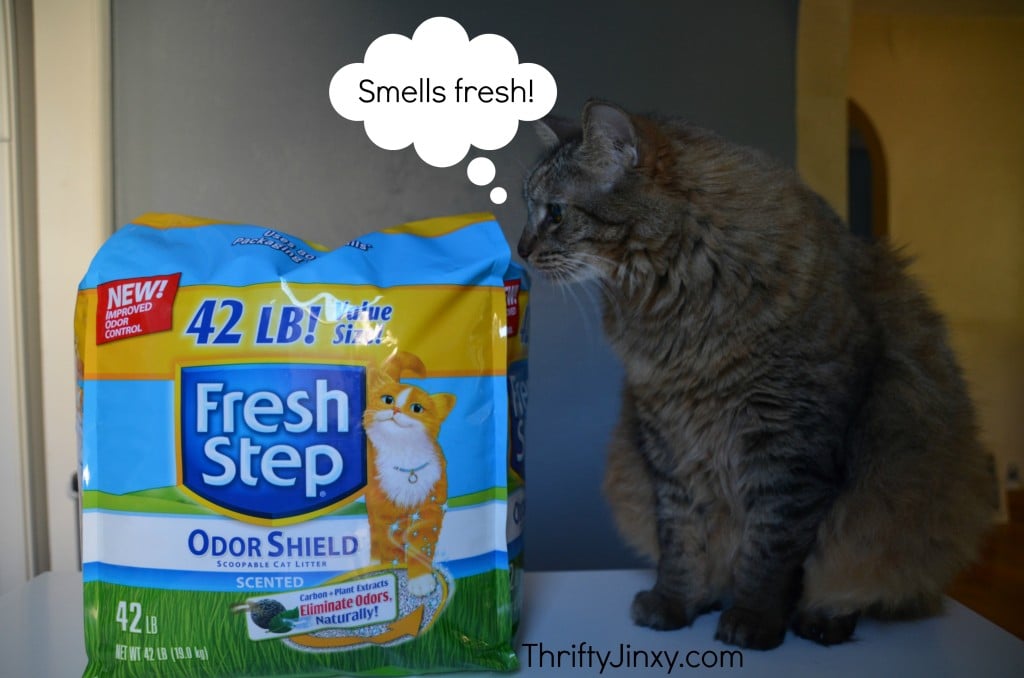 I think it's pretty obvious that I LOVE my cats – Peanut, Jinxy and Lucky. Hey – I even named my web site after one of them – that's love! Since I love them, it's important to me to both have fun with them AND to take good care of them. With that in mind, I recently went on a mission to check out the brand new Fresh Step OdorShield Formula cat litter at Sam's Club….and to have a little fun with cat bearding!
We had a LOT of fun trying out the viral craze of cat bearding. If you haven't heard of it, it's a goofy photo technique of making your cat's chin look like a beard on your face. Since different cats have different personalities (and different looks), some cats are much more suited to this than others. For example, I knew better than to even try it with our littlest cat, Lucky. She is a squirmy little thing and not known for being cooperative – so I didn't even give it a shot.
However, the big brothers Jinxy and Peanut are much more cooperative. Unfortunately, Jinxy's dark black looks don't necessarily blend with my pale skin and blonde hair. These pictures didn't quite pull it off: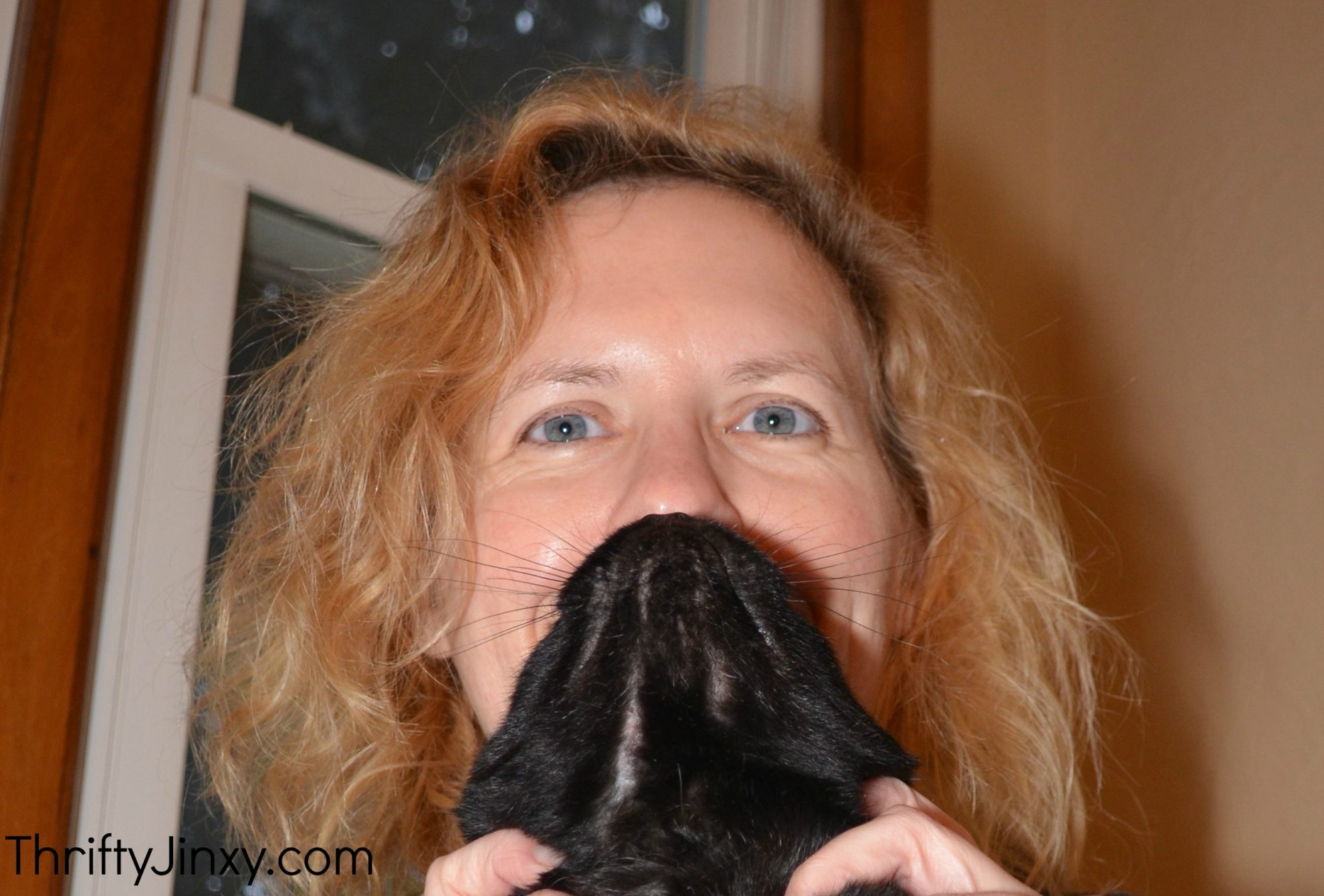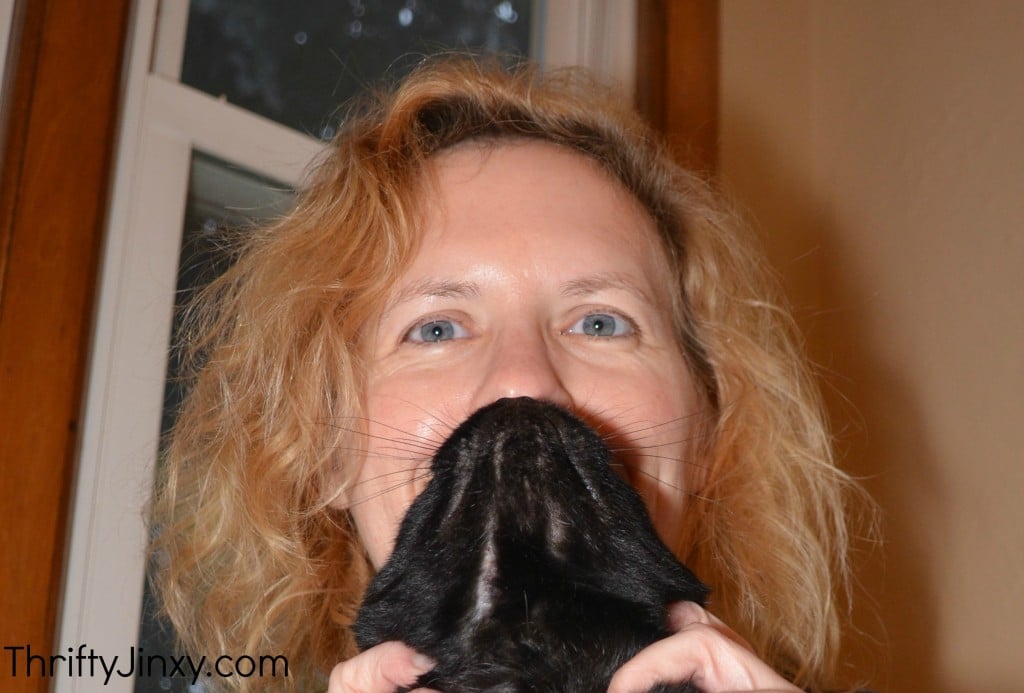 Peanut on the other hand worked a bit better. I have to tell you though – this cat bearding is harder than it looks! Despite that, it was all very fun. Next time I may have to put some tuna on my nose to help keep the cats chins pointed up in the air!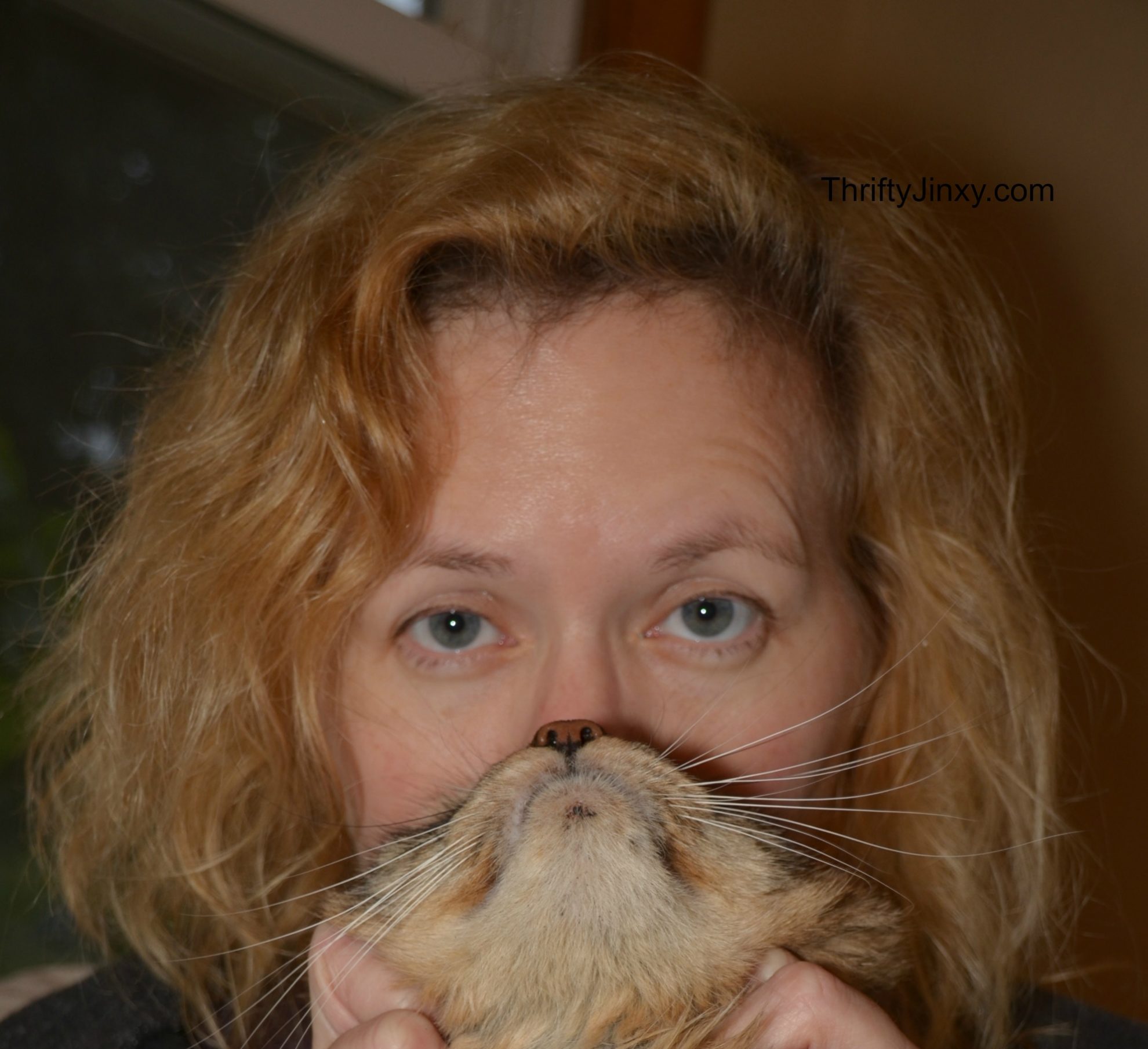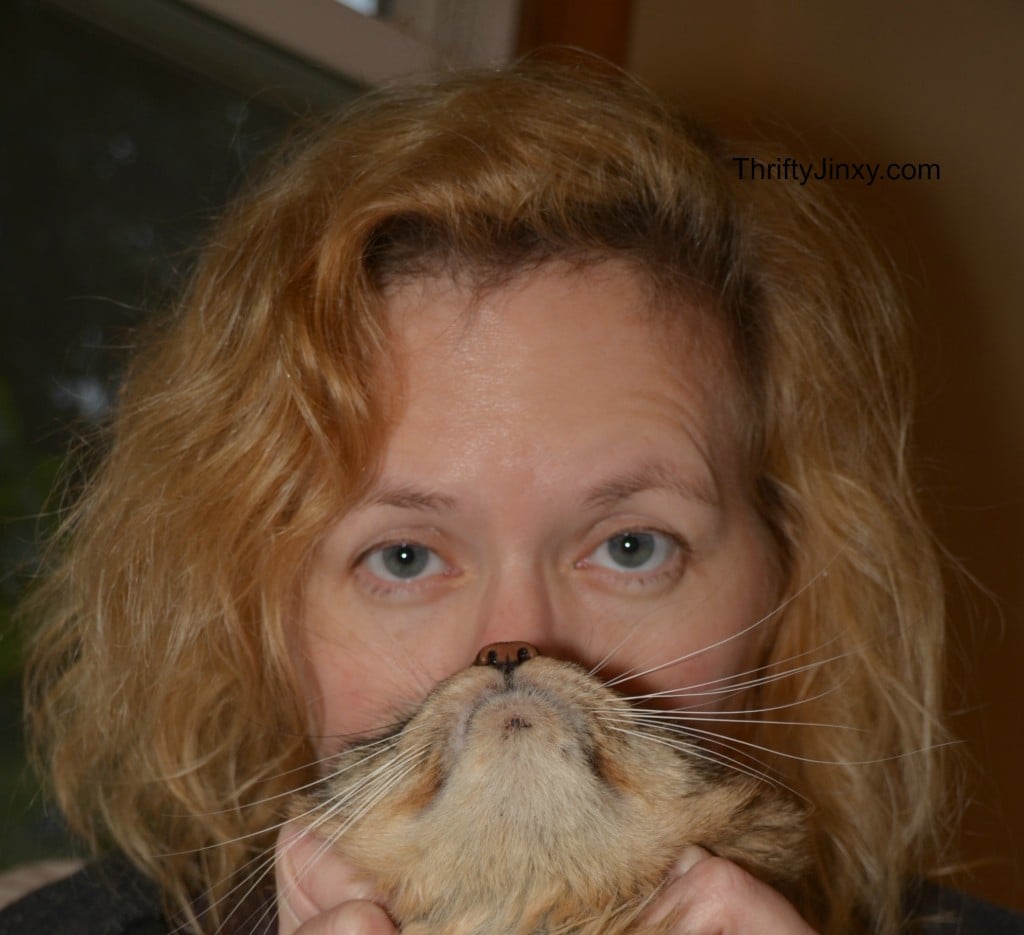 Besides having fun with my cats, I also try to take very good care of them. We are lucky that they are generally all happy and healthy (knock on wood), but we have had a problem in the past with Peanut and urinary tract infections. Not only did it cause him a lot of pain and us a lot of anguish, it was extremely expensive to get resolved. He has now been fine for over five years, but we take precautions to make sure of it. We feed him prescription food, have a pet fountain to ensure that he drinks lots of water, and try to keep the litter boxes clean and fresh to make sure he doesn't hesitate to use them.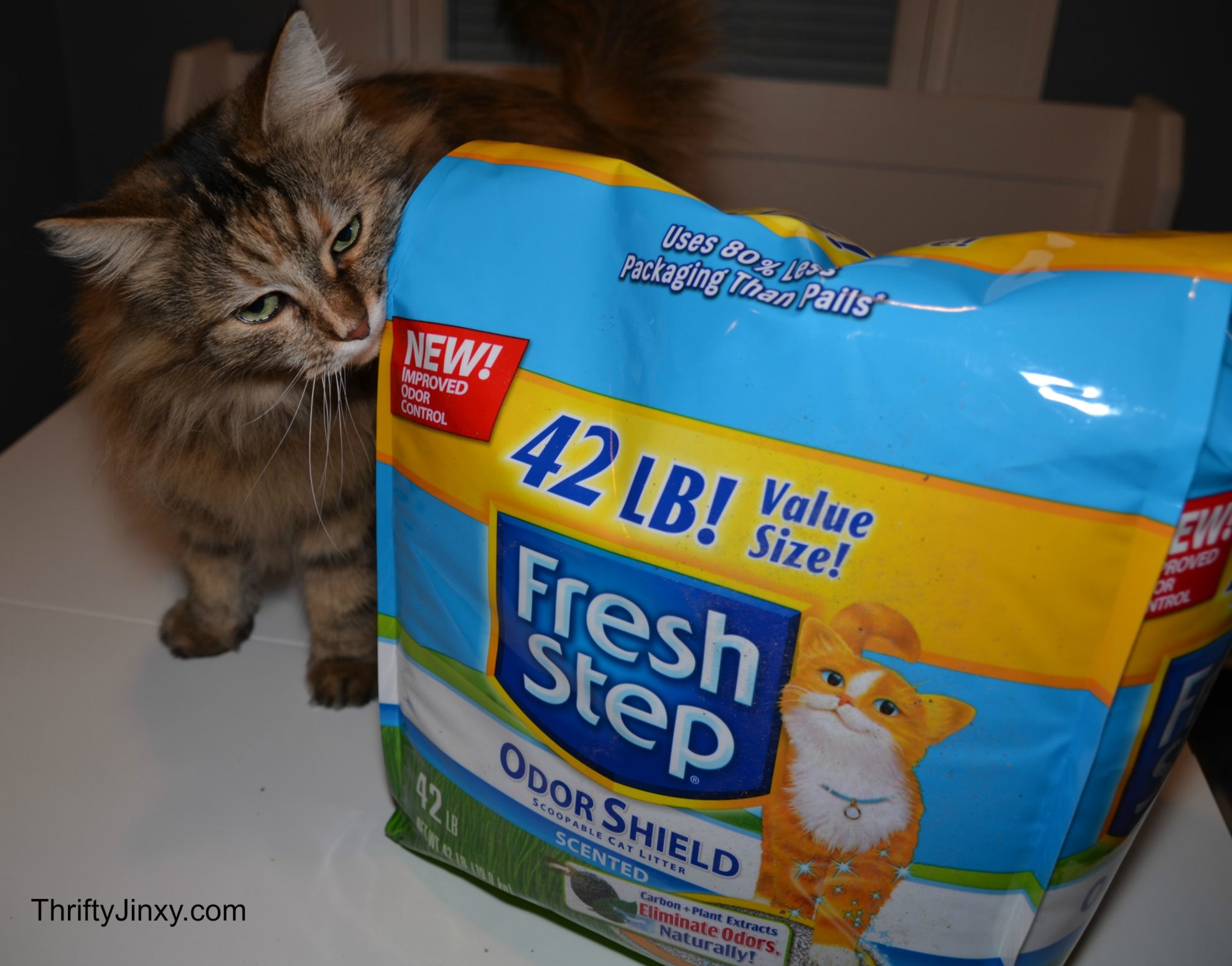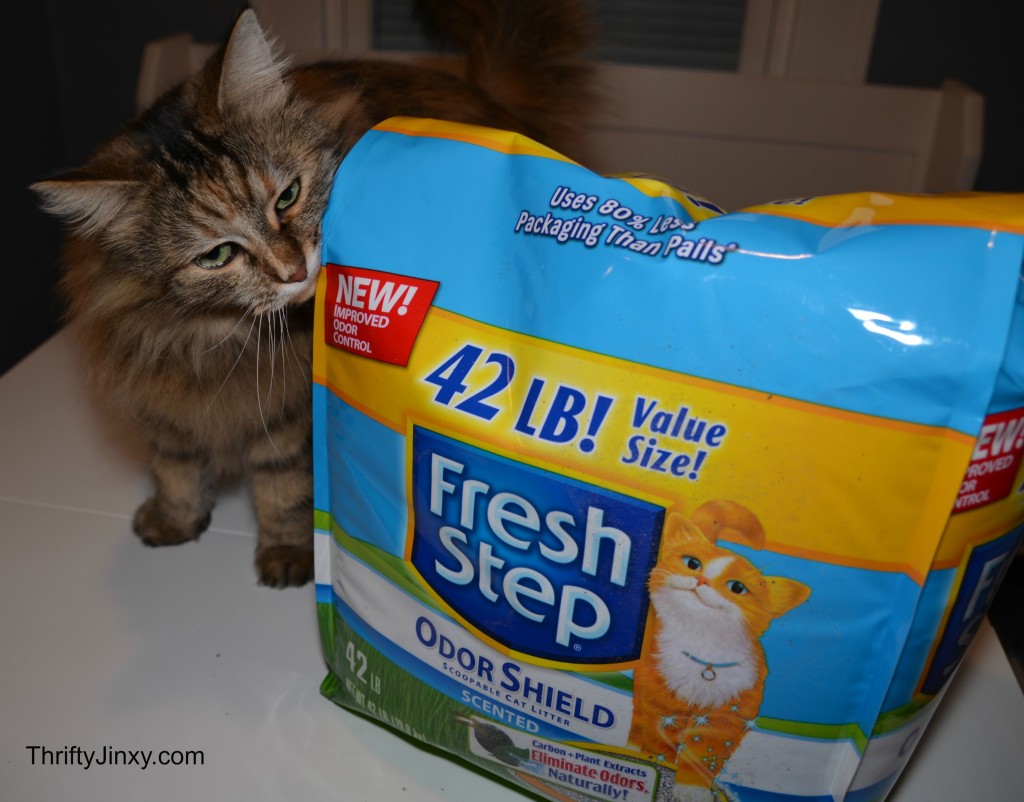 Litter choice can make a big difference in the freshness of the litter box. The new and improved Fresh Step OdorShield Formula can help with that. The new OdorShield Formula adds chlorophyll and essential oils to the borax and carbon already in FreshStep for even more odor control. I really appreciate that these are natural plant extracts. To try it out, I recently went to Sam's Club to buy some. You can see photos from my FreshStep shopping trip in this Google+ story.
Now through October 31, when you purchase the 42 lb. package of Fresh Step OdorShield Formula at Sam's Club, you will get DOUBLE Paw Points! If you're not already saving Paw Points, you can collect them on every package of FreshStep and enter the point codes online to earn rewards like free litter, cat toys, magazines, and more. Awesome deal!
Have you tried cat bearding?