Being a part of any celebrity interview is an exciting experience, but being part of an interview where four talented (and hilarious) actors are seated together laughing, joking and discussing their film…. that's amazing! This weekend I had a chance to sit down with the stars of Cars 3: Owen Wilson, Cristela Alonzo, Kerry Washington and Armie Hammer. It was a fun and laugh-filled time from start to finish, with a few heartfelt moments tossed right in the middle. (Thanks to Disney/Pixar and Louise of MomStart.com for providing photos.)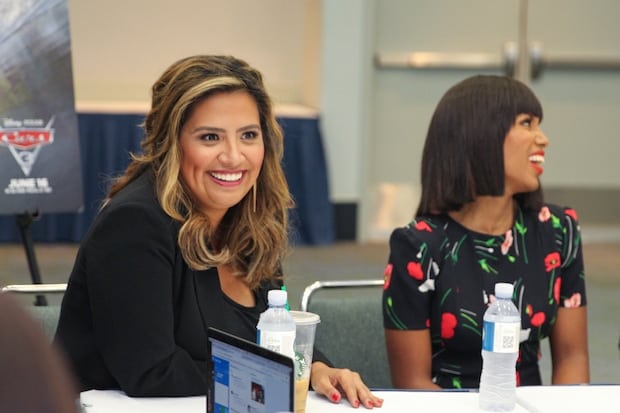 Cristela told us the story about how she came to be the character Cruz. She was on her way to do a standup tour in Canada in November of 2015 when her agent called asking if she wanted to go Pixar, but didn't give her any other details. She had not idea she was being considered for anything. After taking a tour and signing some papers, she said "they sat me down in an office and broke down this Cruz character, and immediately I thought 'wait a minute, this is a job interview, like I would have dressed up better for you'. I mean, I'm wearing my Target best, but still, you know, like who, what where, right guys?" She said she was glad no one told her the reason for her visit ahead of time because she would have been very nervous. "It allowed me the chance to be myself and not have any time to work on 'fake me'. And I ended up getting it and… who ever thinks that you're ever gonna be part of the Pixar world?!? I mean, it's incredible."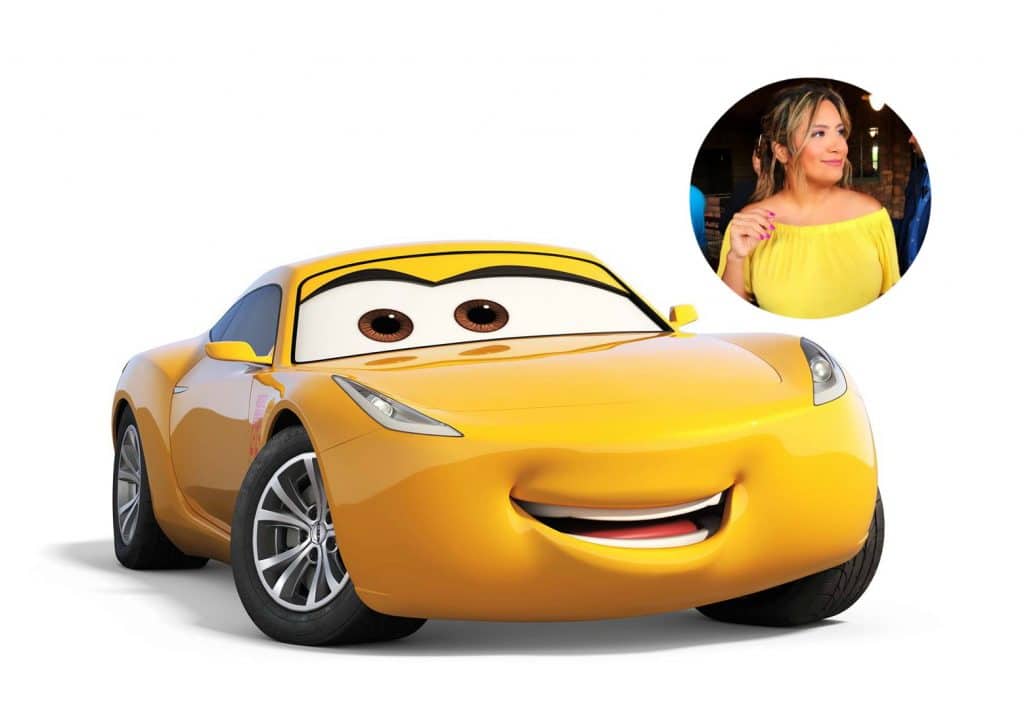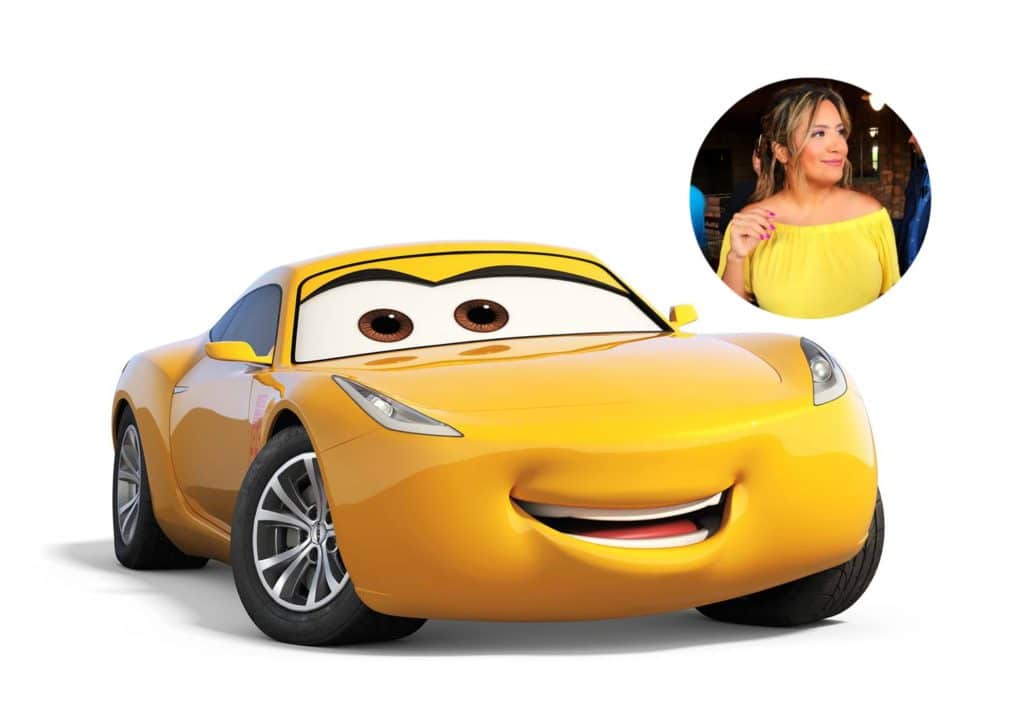 While Cristela was SO FUNNY in the interview that she had me on the point of tears, she also had me to the point of tears when she shared her own personal story that actually led John Lasseter to take her character in a different direction and even influenced Cruz's lines in the film. Cristela told him, "My family always told me to dream small because they didn't want my heart broken… They always said you can't have big dreams because big dreams don't happen for people like us. It's these stories I started telling Pixar that evolved into Cruz." I don't want to give away any spoilers before CARS 3 arrives in theatres on June 16th, so I will wait until then to share a bit more about Cristela's story!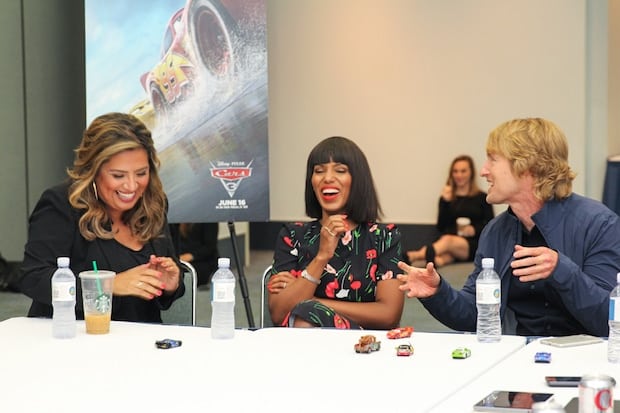 Kerry Washington joined Cars 3 a bit later. She was told there was a role "like a super know it all, bossy pants character, super arrogant – – so would I be willing to go way against type." She said she has been a fan of the franchise for a long time and "just was honored to be a part of it and excited to do something that my kids could watch."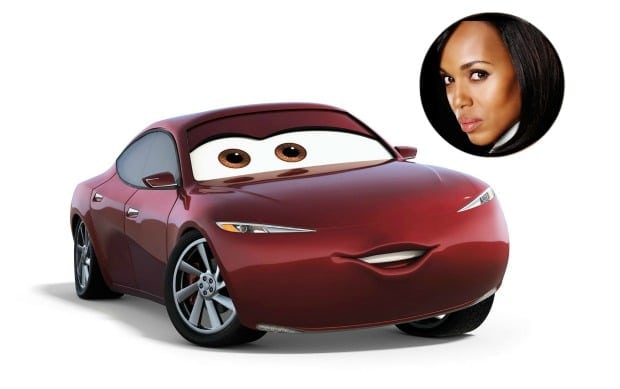 Kerry shared a story, which she had previously told her cast mates, that in her house, her families talks a lot about "owning your voice and having a voice. Kids can be literal, and so when we went to see the movie, my daughter said, 'That car has your voice. That's weird. She should have her own voice.'" Armie Hammer added, "And that was the moment we all fell in love with Kerry as a parent." I think we all fell in love with Kerry a bit more too!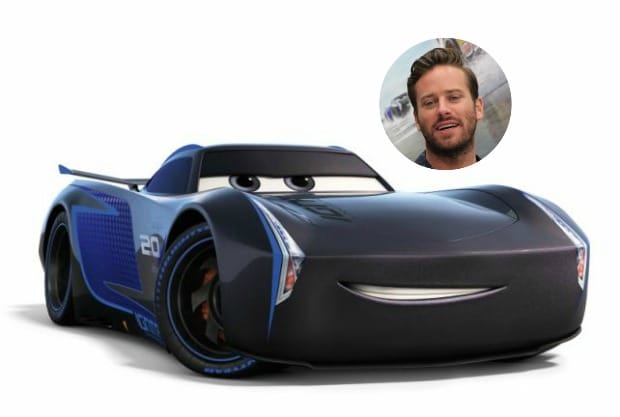 At our end of the table sat the charming and ever-so-handsome Armie Hammer. During an earlier interview, Director Brian Fee had told us that Armie Hammer was the nicest guy in the world, but he really channeled his "inner jerk" for the character. We asked him how he was able to do that and he explained, "I had good, strict parents, who always told you to be nice to everybody and all that. So, I get in the recording, but they're like 'no, we really want you to kind of jerk it up, like be like the biggest jerk.'" He said it was fun getting to do that, but in like a safe environment "where you're not actually offending anybody."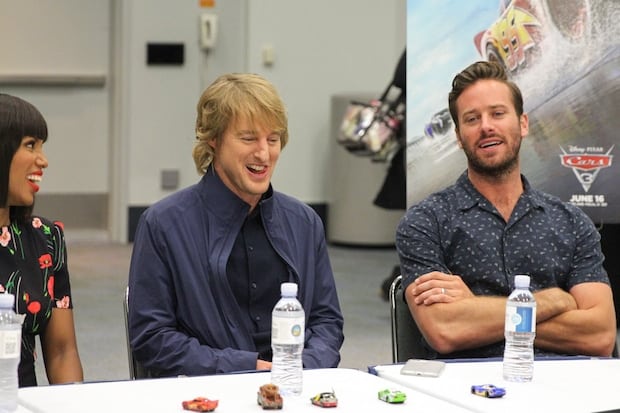 Owen Wilson has been with the Cars franchise as Lightning McQueen since its beginning over 10 years ago. He said he enjoys being able to do something creative that means something to people and makes them laugh and enjoy. He made us all laugh describing parents who will bring their kids up to him saying "This is Lightning McQueen" and they kids look at him and say "That's not Lightning McQueen." The kids don't even seem to like it if he tries smiling and throwing in a Ka-chow!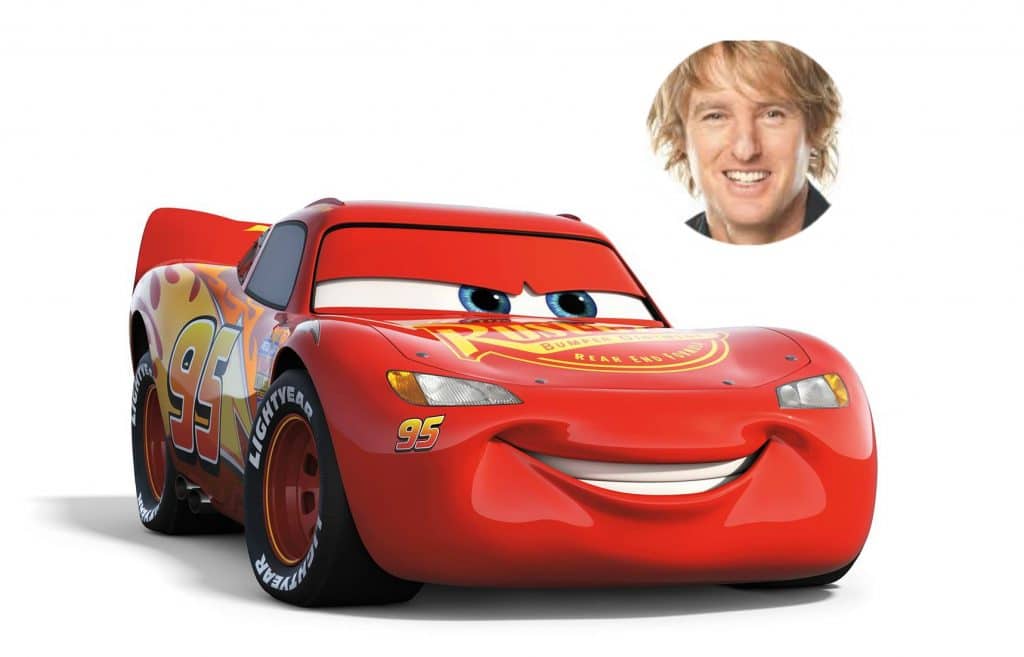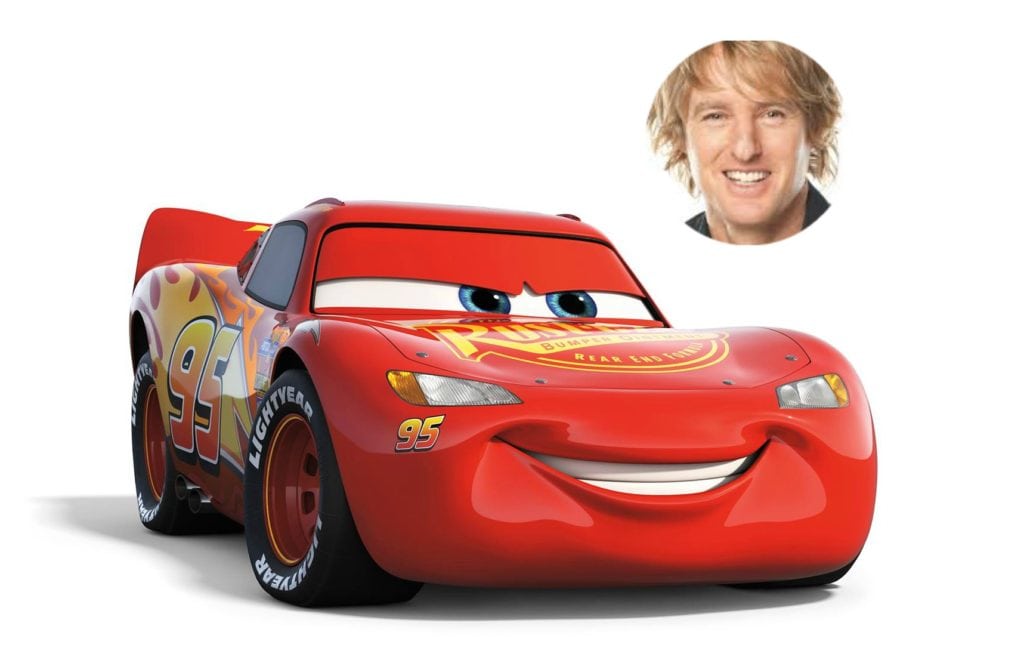 Owen is the Cars 3 Veteran in this group and Kerry Washington joked that to be in the movie they all agreed to say that Owen is their mentor. Armie added, "That was a requirement to be in the movie". They continued throughout the interview to laugh about Owen's "mentorship" right up to the very end. As we all lined up for a group photo with the cast, I thought another blogger was lining up behind me, but it turned out to be Owen Wilson, who leaned over my shoulder and asked "Do you need a mentor?"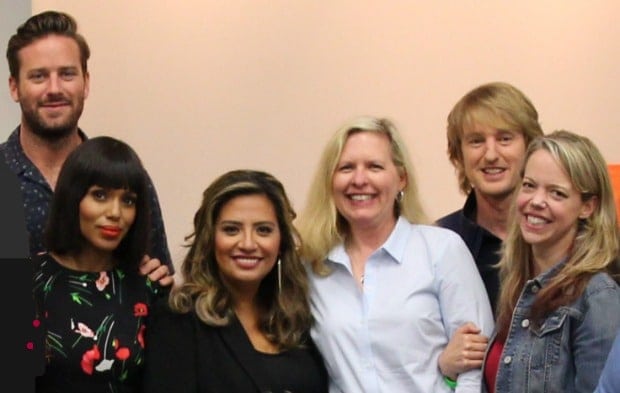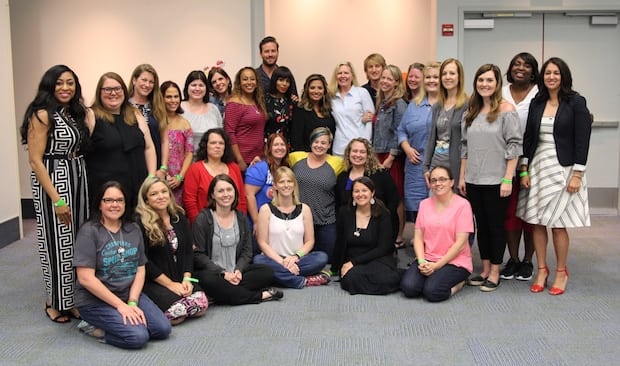 Like CARS on Facebook
Follow Disney/Pixar on Twitter
Follow Disney/Pixar on Instagram
CARS 3 races into theatres everywhere on June 16th!