If you are a peanut butter lover, you're probably always looking for new ways to incorporate it into your foods. And everyone knows that peanut butter and chocolate are one of the best combinations out there.
So, when you look at your brownie mix, your first thought is probably: This is going to need some peanut butter.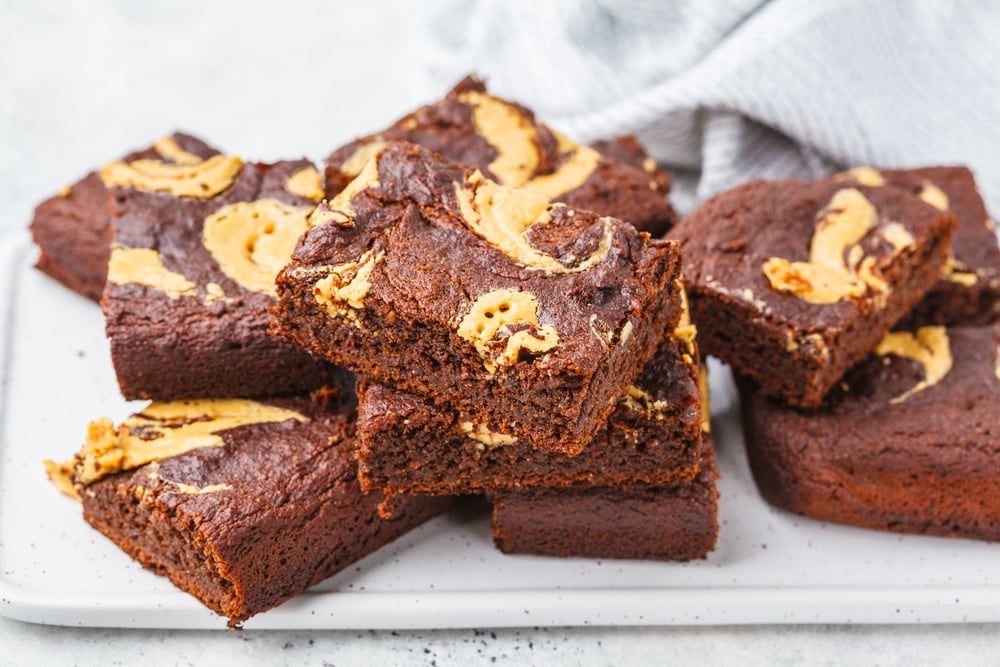 Can you add peanut butter to box brownies? There are a couple ways that you can incorporate peanut butter into your box brownies. Adding it straight into the batter is possible, but it takes some planning.
You could also marble it on the top of your batter after making it, which is the easiest method and will still add that nice peanut butter flavor to your finished brownies.
The rest of this article will teach you all about adding peanut butter to your brownie mix, including how to do it and how it will affect the brownies.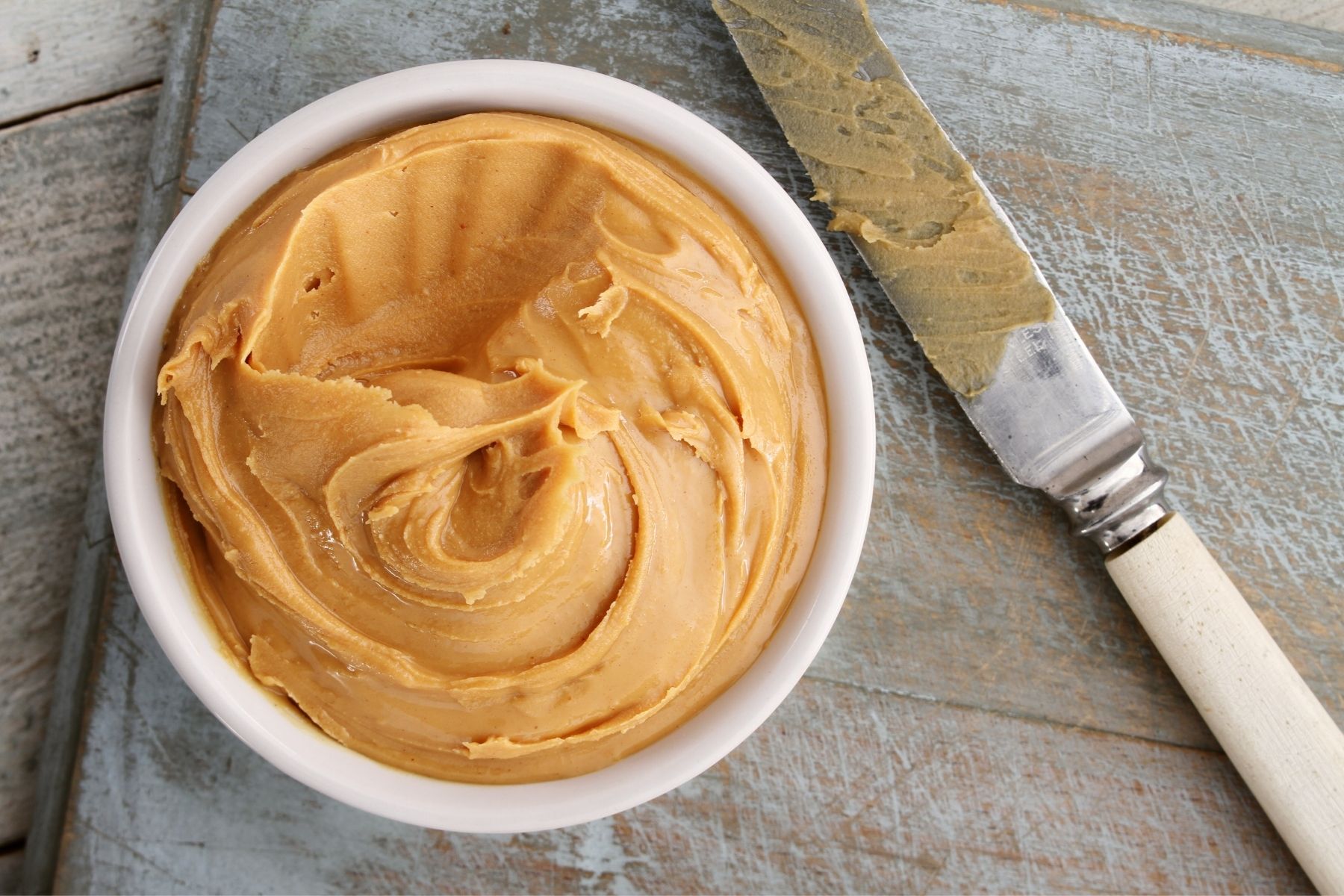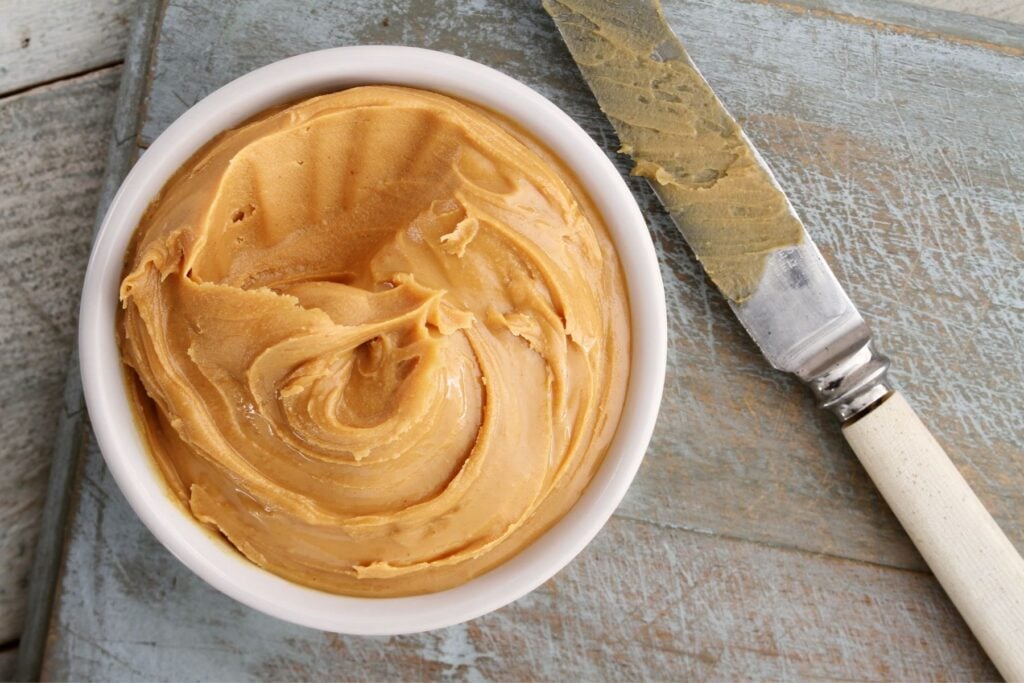 How Do You Add Peanut Butter to Box Brownies?
Adding peanut butter to box brownies does take some substituting and measuring.
If you add peanut butter to the batter along with everything else the box instructions say, it will cook differently and come out with a different, denser texture.
This means that you need to substitute a peanut butter mixture for the oil or butter in the recipe.
It doesn't matter whether your brownie mix calls for butter or oil. Whichever it is, this is what you will be swapping with peanut butter.
However, you should still mix the peanut butter with oil. It should be a 1:1 ratio of peanut butter to oil, and you can use this as a substitute for the oil or butter in your brownie mix recipe.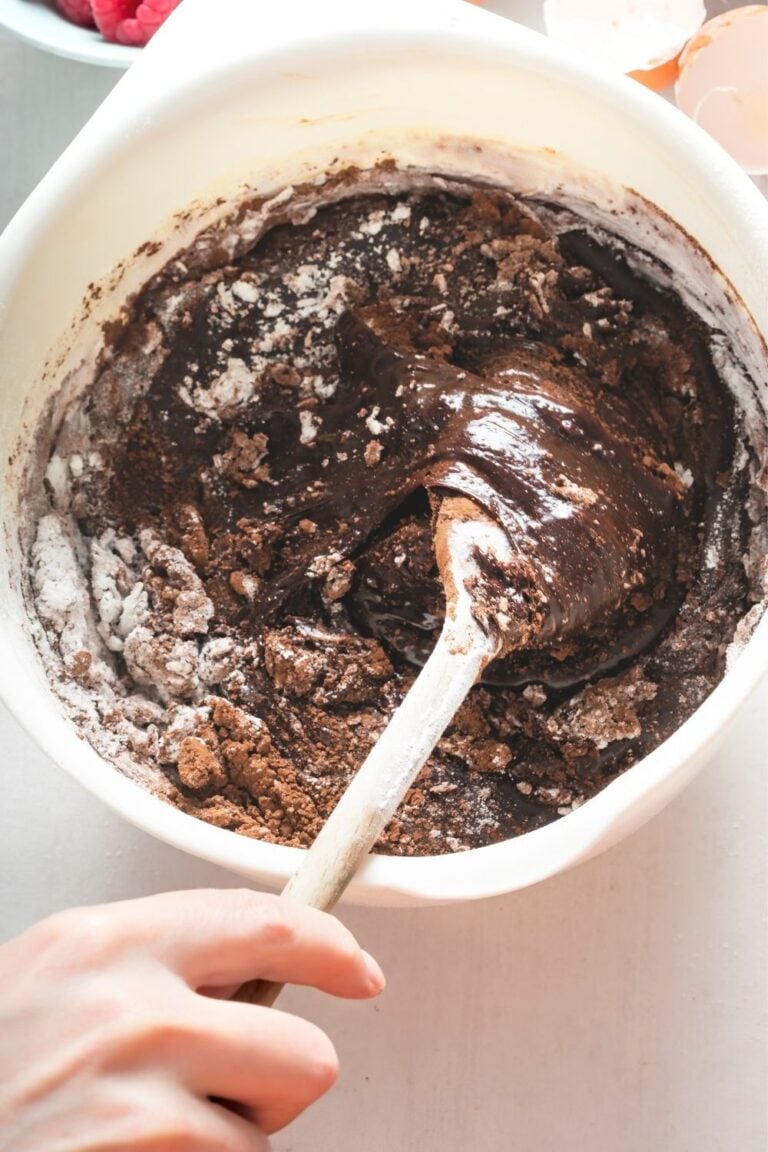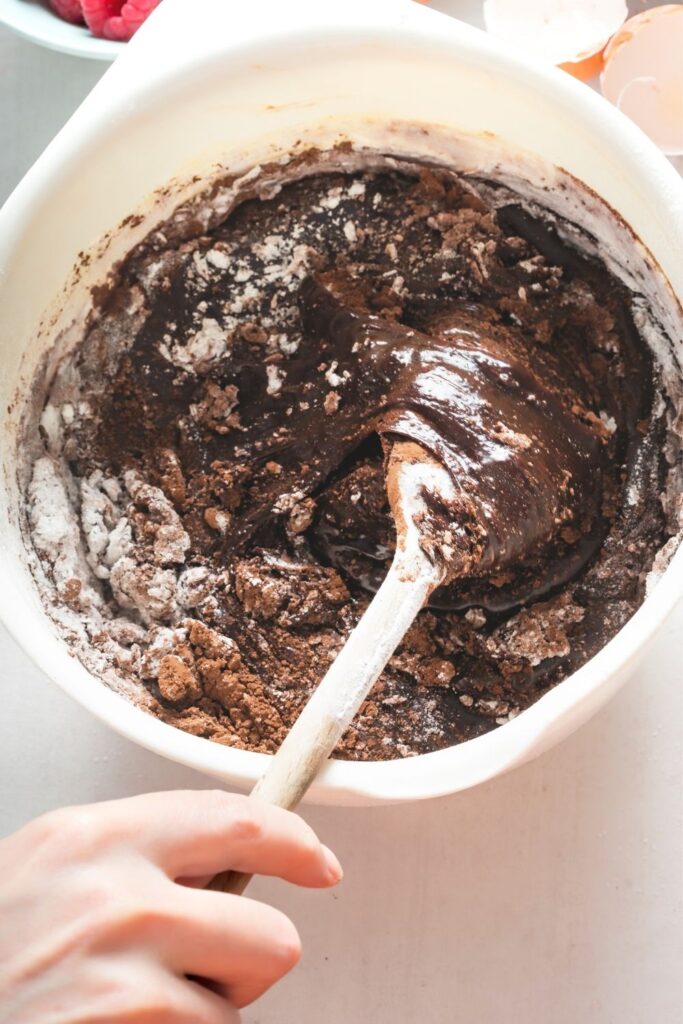 Here is an example: If your recipe calls for 1/2 cup of oil or butter, you should combine 1/4 cup of peanut butter with 1/4 cup of oil. This will create 1/2 cup of the mixture, and this is what you will put in with your brownie mix.
It's pretty simple, but does require some basic baking math.
Alternatively, you could just make the brownie mix however it says on the package and not use any peanut butter. Then, once the brownies are in the pan (before they go in the oven), you can heat up some peanut butter and put it on top of the batter.
Using a fork, you can create a marble effect by swirling the peanut butter around, then cook it like normal.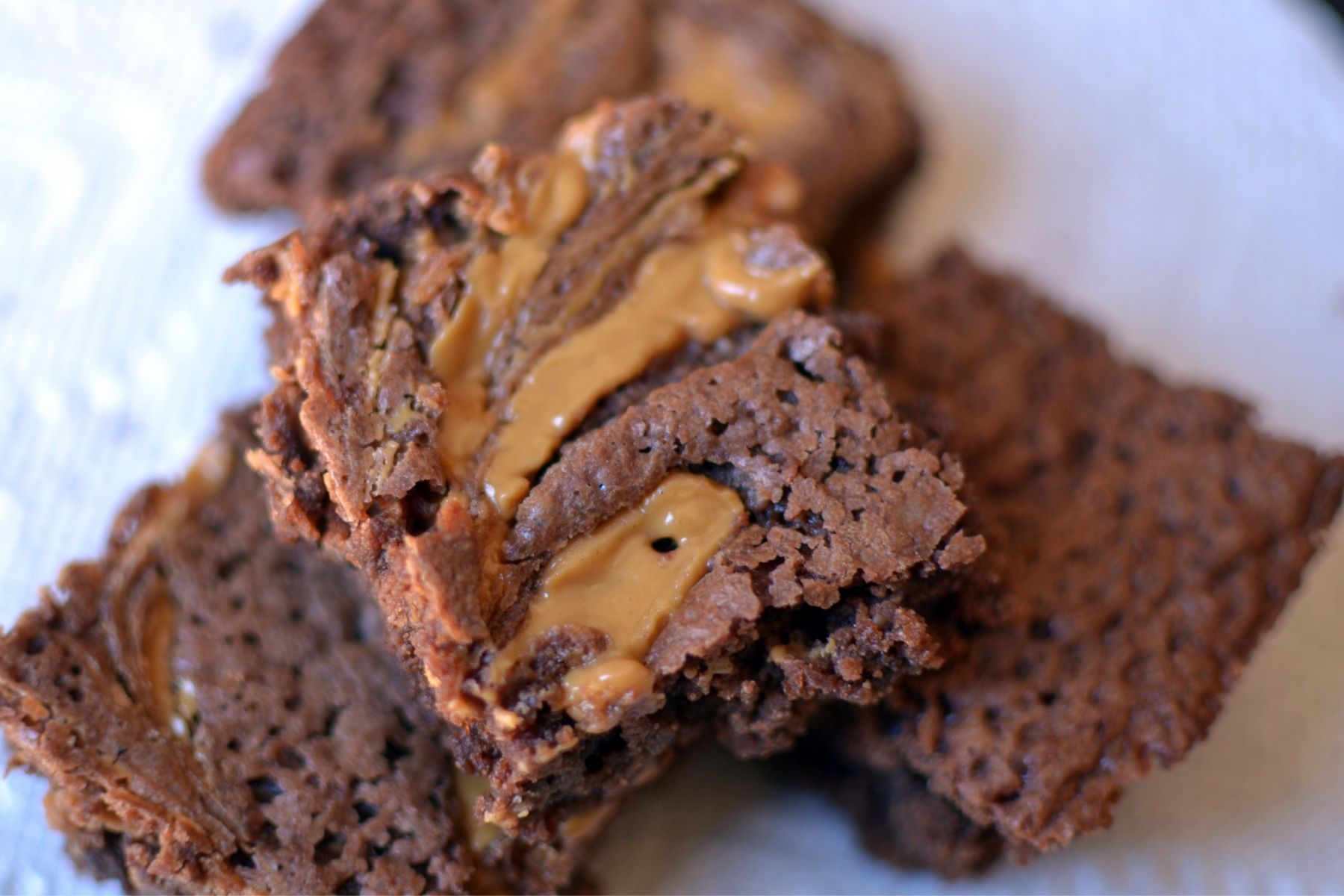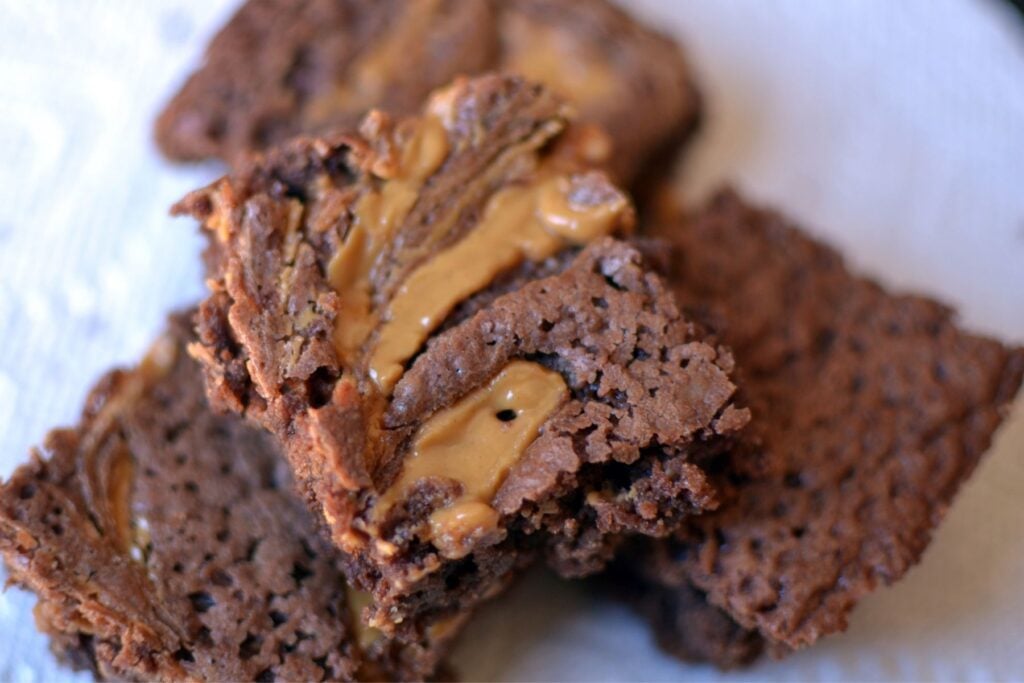 What Happens If You Put Peanut Butter in Your Box Brownies?
Using peanut butter with your brownie mix, no matter which method you choose, will affect the flavor of your brownies.
You will be able to taste the peanut butter both ways, though marbling it on top will give a stronger taste than just adding it into the batter. There may also be a bit of a sticky peanut butter texture on the brownies if you marble it on top.
Putting peanut butter into the brownie mix will give the finished brownies a more subtle peanut butter flavor. It will be there, but it probably won't be super strong.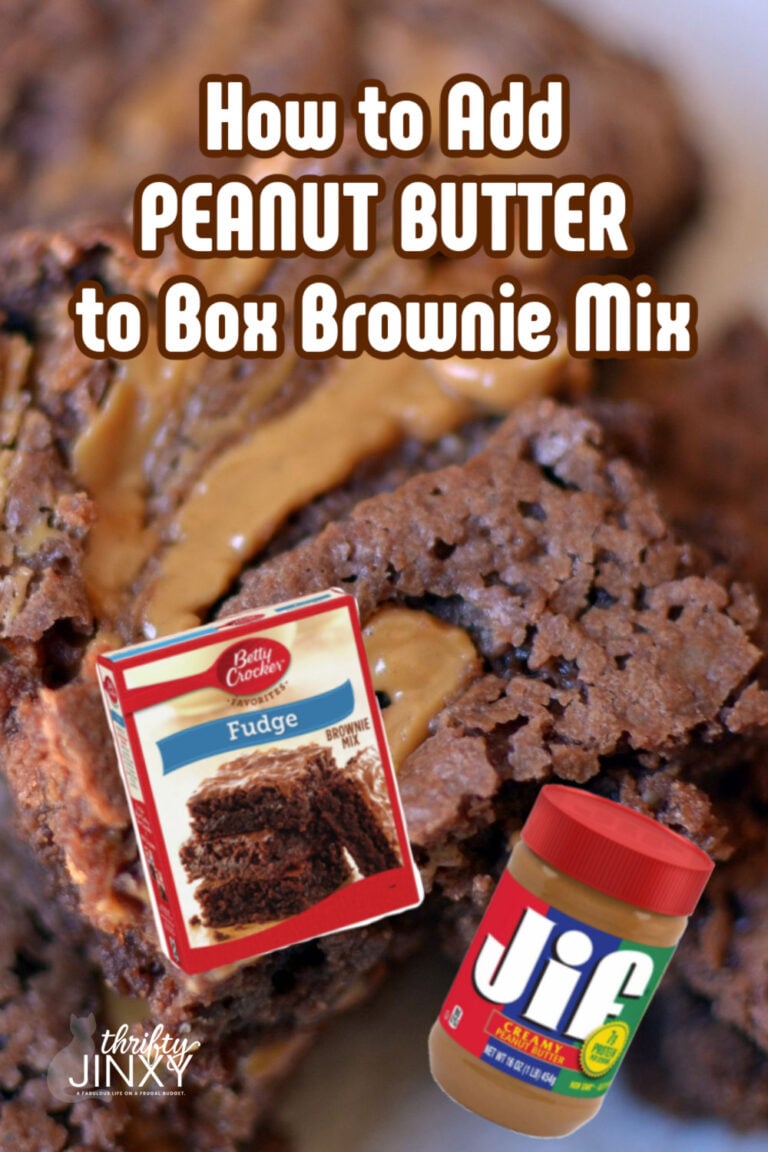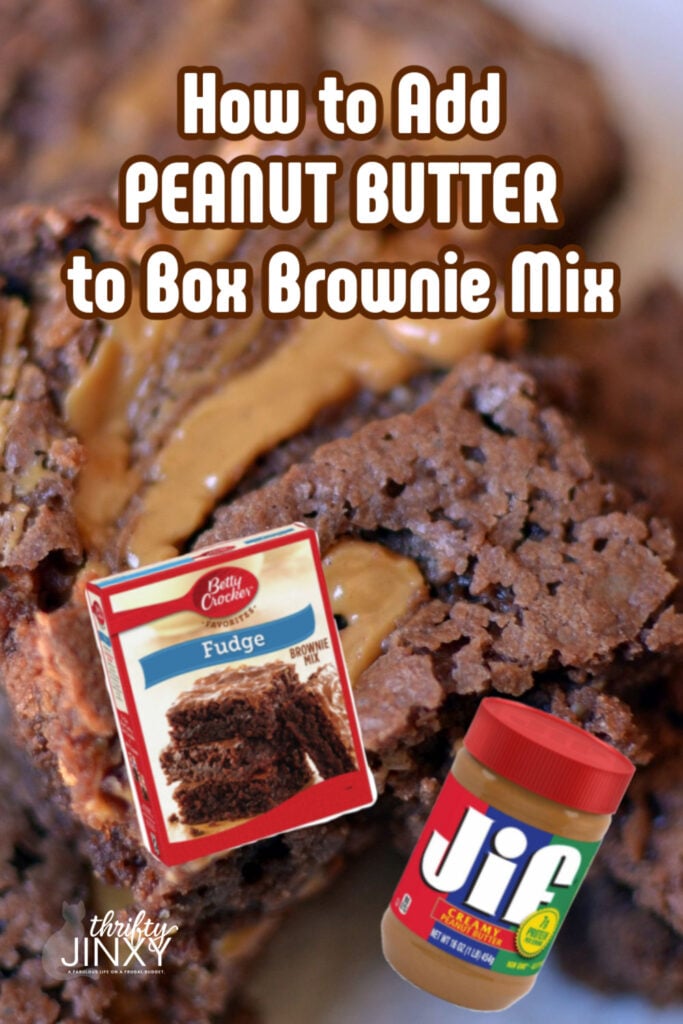 As long as you follow the instructions on how to properly add peanut butter to your brownie mix, doing so shouldn't really affect the texture of the brownies, and they should come out how they normally would.
If you choose to do the marble method, your brownies will have a stronger peanut butter flavor. This is great if you are more of a peanut butter lover and really want to tell that it's there.
It will also probably have that sticky texture in some bites, just because the peanut butter isn't mixed with anything and it's sitting on top of the brownies.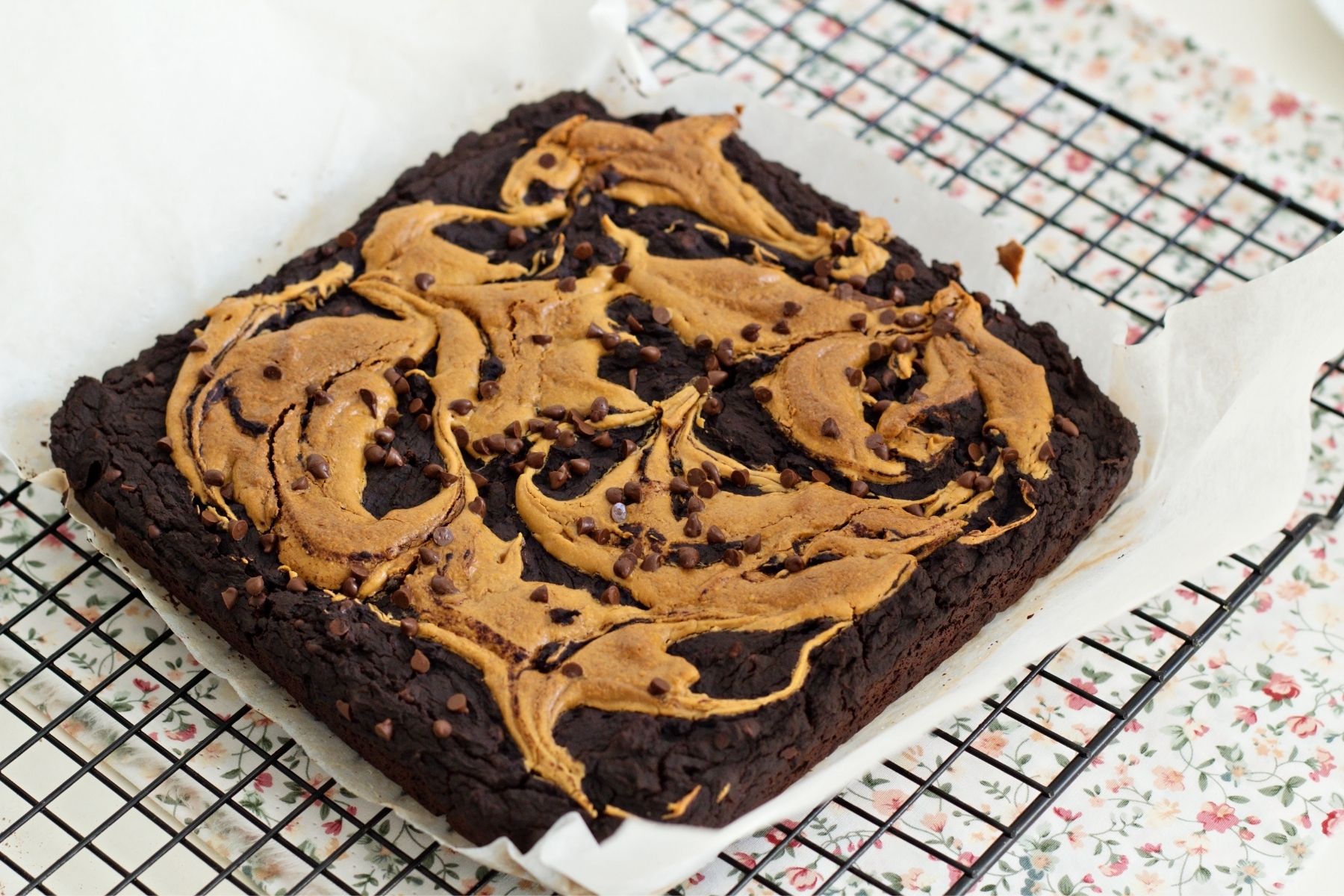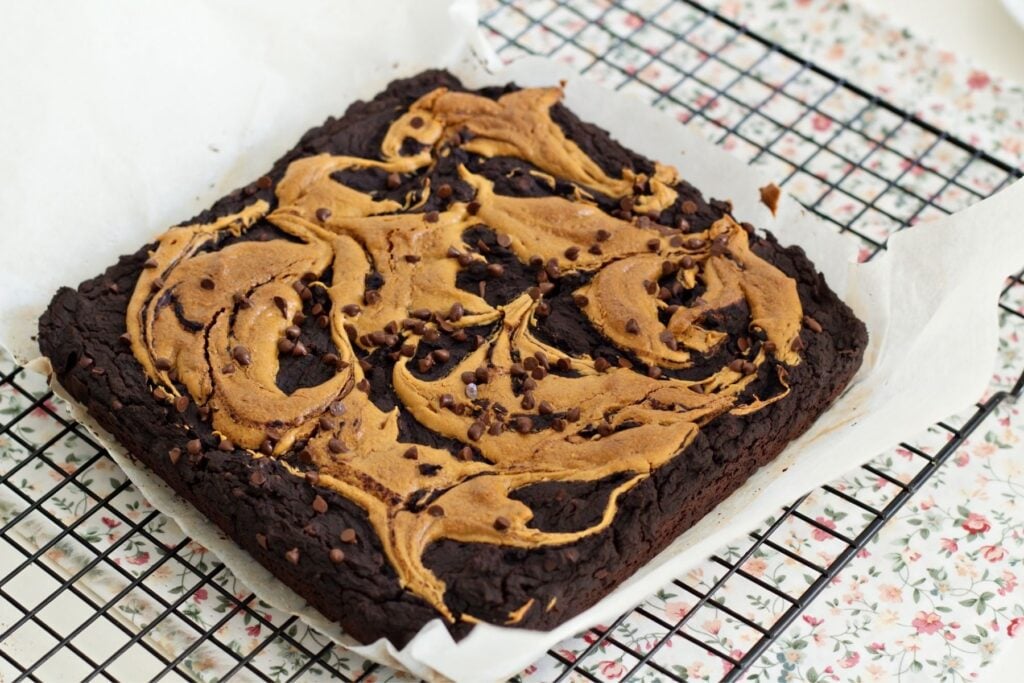 Does It Matter If the Peanut Butter is Crunchy or Creamy for Box Brownies?
Both creamy and crunchy peanut butter works for adding to your box brownies. There is no reason to be worried about which one you are going to use.
The only thing that is affected is the texture of the brownies. If you add crunchy peanut butter, there will be little crunchy peanuts in them.
The texture is the only thing that will be affected by which peanut butter you choose to use.
If you aren't a fan of crunchy things in your brownies (such as nuts), you should opt for the creamy peanut butter. Otherwise, it really doesn't matter and the kind that you use is completely up to you.
If you like you can even add homemade peanut butter to your brownies.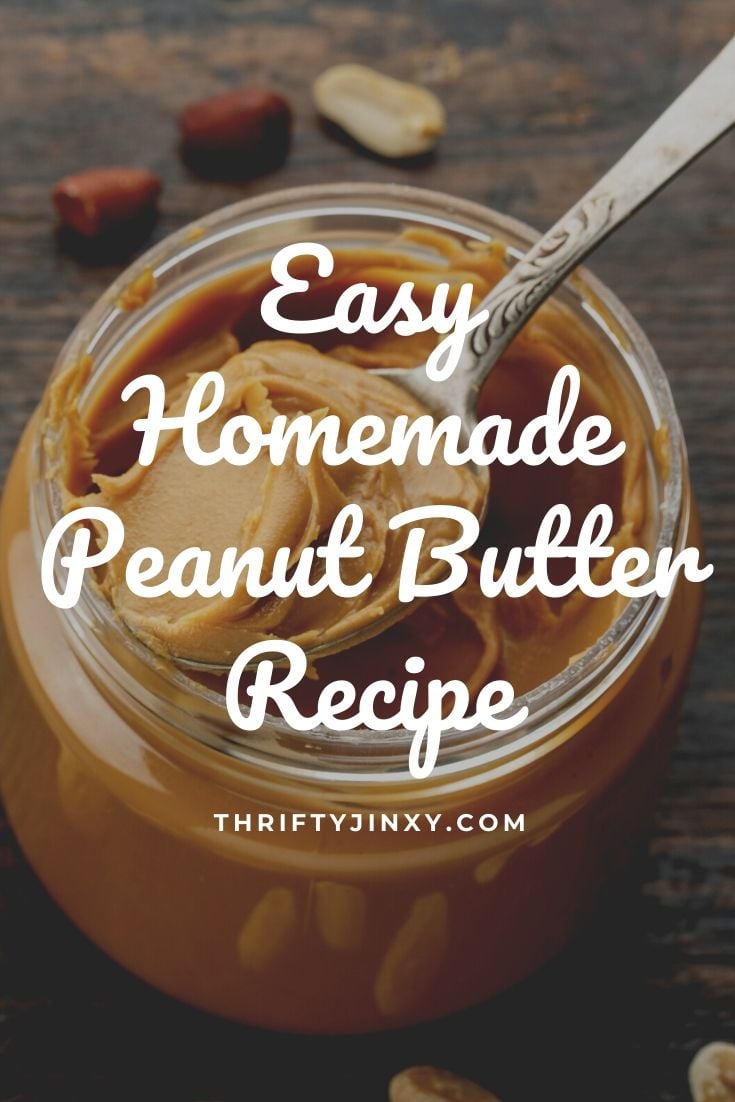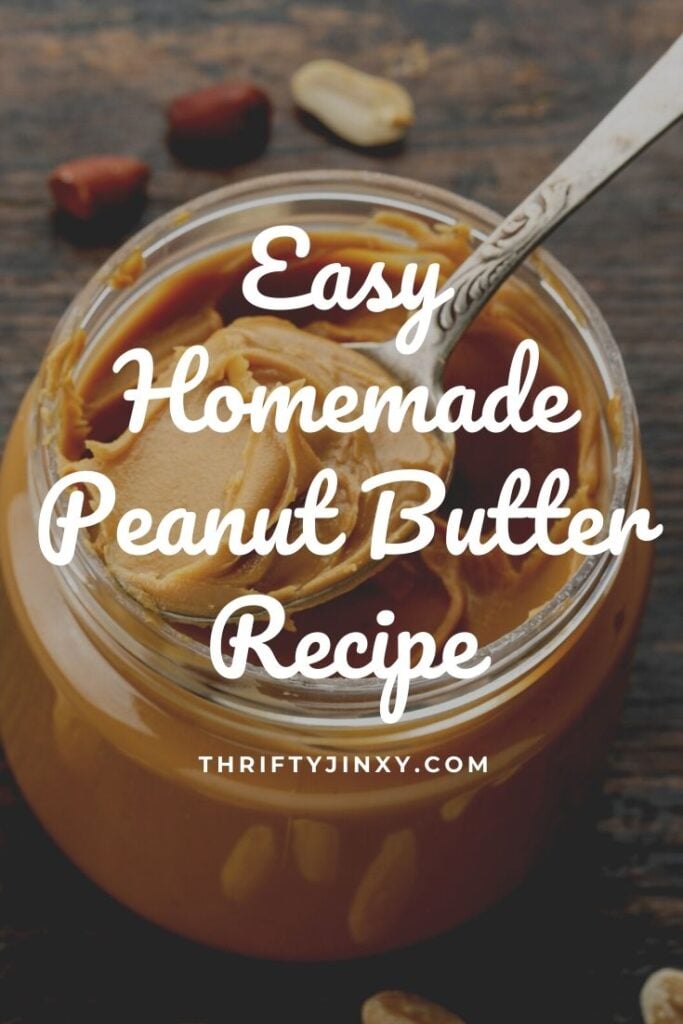 Will Adding Peanut Butter to Box Brownies Change How Long They Need to Cook?
Adding peanut butter to your box brownies shouldn't change their cook time. As long as you correctly substituted the peanut butter into the recipe, the cooking time should stay relatively similar to what it says on the box.
Furthermore, if you marble peanut butter on the top of your brownies, the batter should cook exactly how it says it will on the box.
This is because you didn't make any alterations to the batter itself; you just added peanut butter on top. So, there is no need to worry about altering the cook time if you marble peanut butter on top.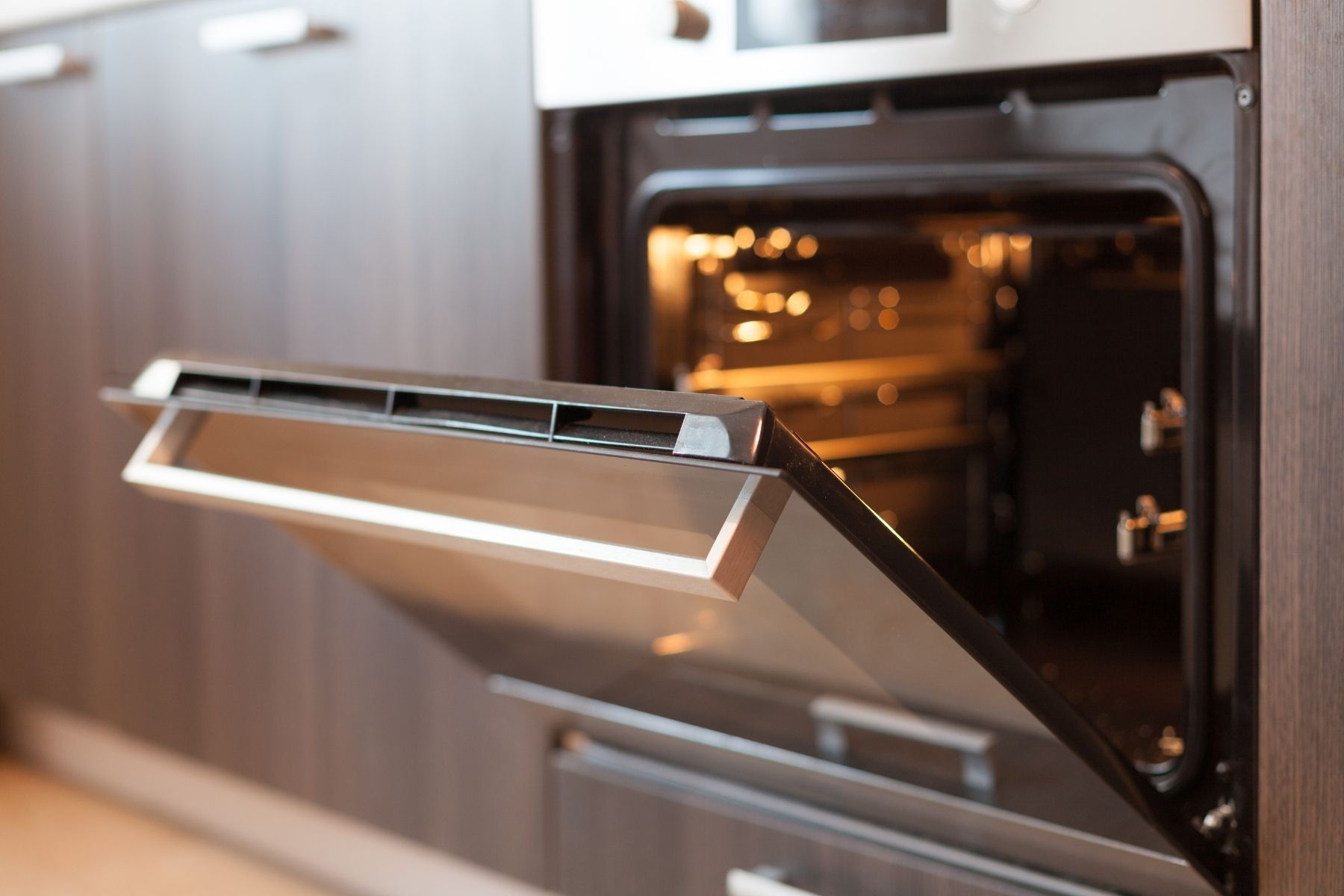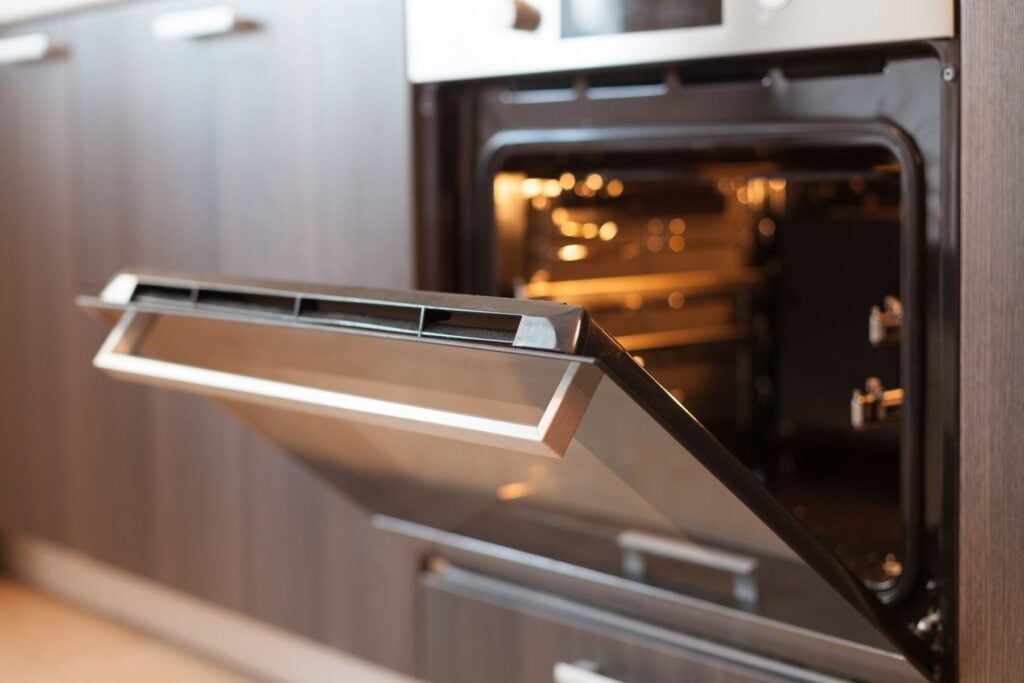 Though substituting peanut butter directly into the brownie mix shouldn't really change the cook time, it's not a bad idea to check the brownies a little bit before they are supposed to be done, just in case.
A good rule of thumb is to look at them 5-10 minutes before they are supposed to be taken out and assess how they are looking.
Looking at your brownies before they're supposed to be done ensures that you won't accidentally burn them or make them sit too long and dry out.
It's a good precaution to take in general, whether you are adding peanut butter to your recipe or not.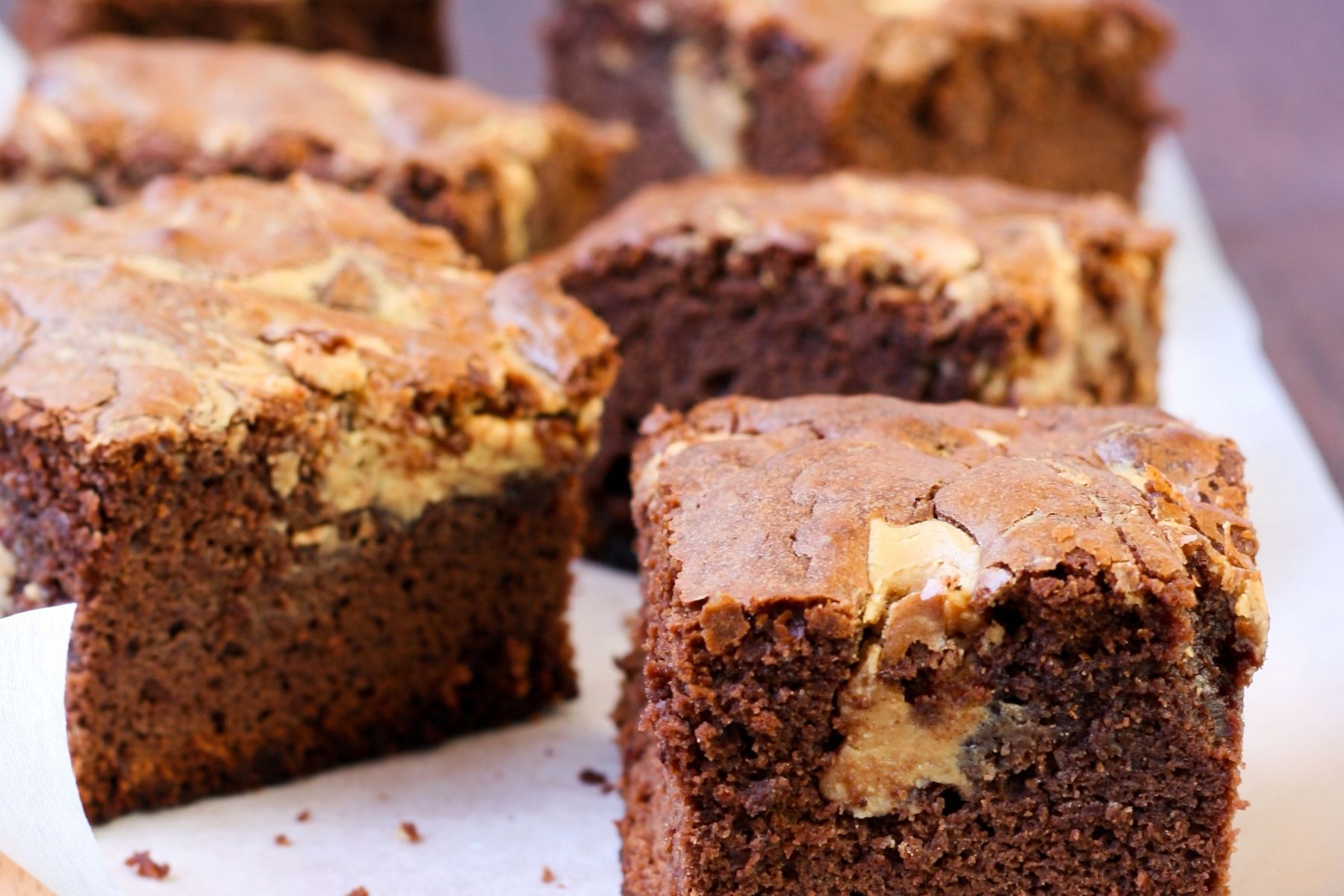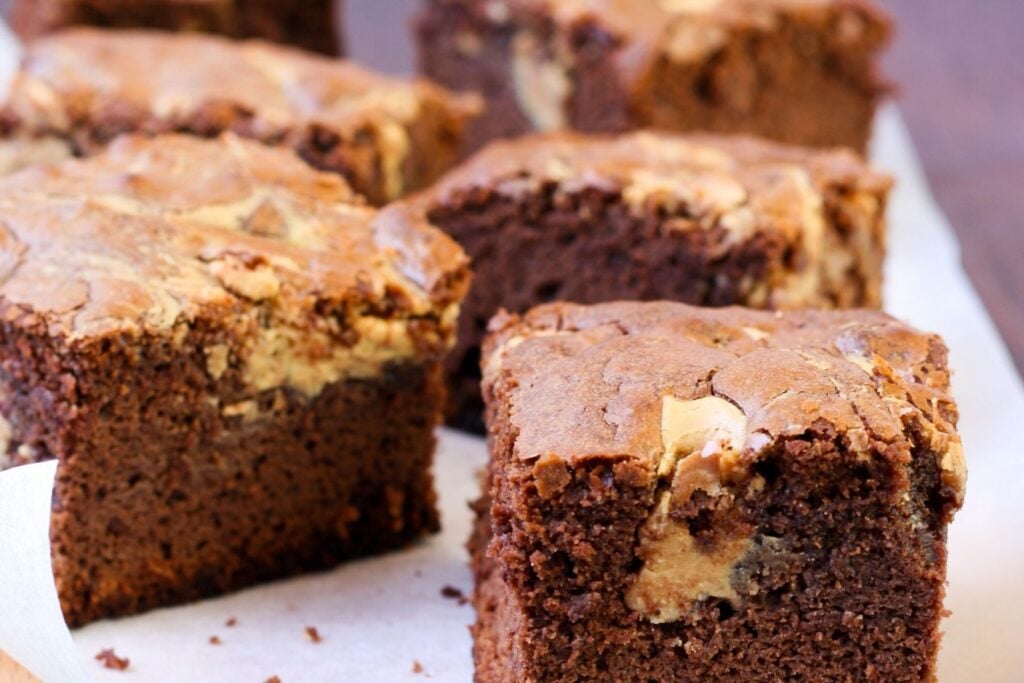 Final Thoughts
Adding peanut butter to your brownie mix is possible, and it will create a nice, nutty peanut flavor for all you peanut butter lovers out there. Plus, it's not super hard to do, and great if you are a beginner at baking.
Box brownies don't have to always be the same, so don't be afraid to get in your kitchen and add some extra flavor!
For more ideas, get our other tips for how to make box brownies better.