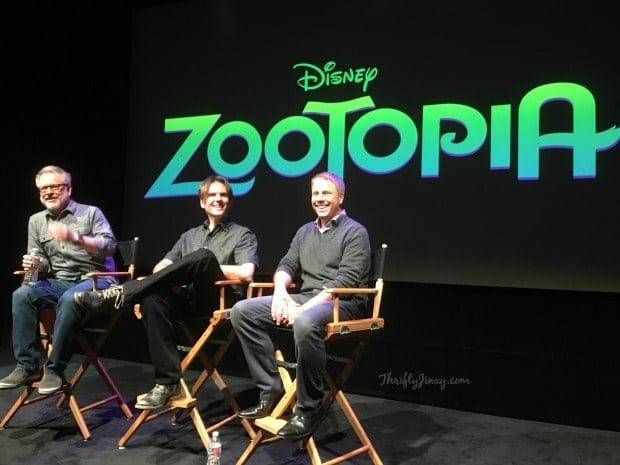 Our favorite film of the year ZOOTOPIA is coming to Blu-Ray and DVD on June 7th! In advance of its release, I had a chance to visit with the creative minds who made the movie come to life. Besides being geniuses at what they do, I was impressed that Directors Byron Howard & Rich Moore and Producer Clark Spencer were so incredibly nice! Clark Spencer started out our day with a bit of background on the making of Zootopia and he was beyond welcoming and friendly. He made me feel right at home!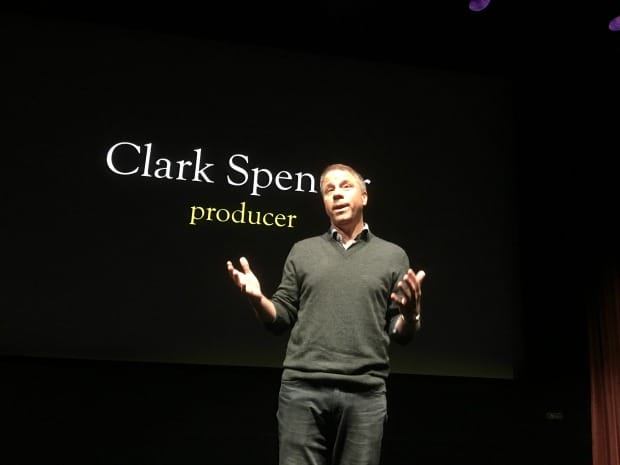 As you might be able to guess, a LOT goes into making an animated film as amazing as Zootopia. Before any of it was created, a whole lot of research occurred. In Zootopia there are 6 different environments playing home to 64 species of animals – each with their own specific qualities and details. To make all of these animals move and behave in the way they should, a research trip was a must. The leadership in the film, including the Heads of Animation, Art Directors, and Heads of Look and Lighting all went to Kenya.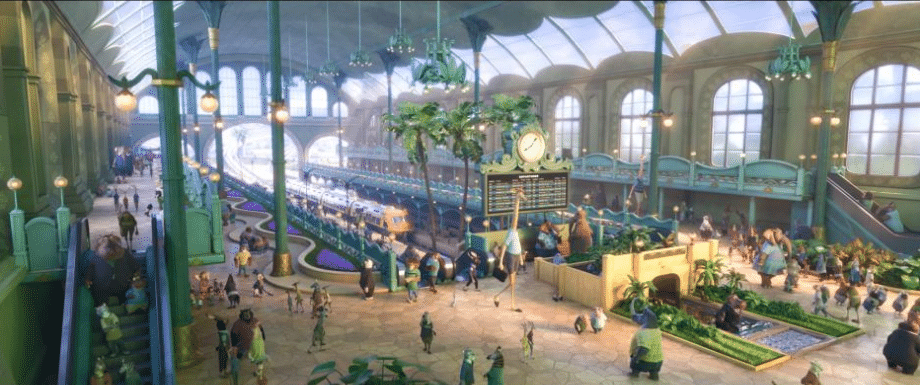 One of the things that most inspired them was the watering hole where animals of all kinds come during the day to drink. Byron Howard said, "What we noticed that was amazing was that animals were both predator and prey. Lions would come and drink right next to antelope and zebra, which they normally eat. And during the day, they just come in, see each other and are aware of each other, but they just drink, they give each other a look, and they go their separate ways."
Byron continued, "Everyone is very well behaved around the watering hole. We thought that's really interesting. They are two groups that frequently don't get along and don't see eye to eye or have different overall goals in how to survive. But, in certain situations, they have to figure out how to work together. We thought that's a very interesting sort of parallel to our own world. And as we all dove into this subject deeper and learned more about what bias does to societies and to people, it was very compelling and we knew it was going to be very difficult to do, but we know these films can be very powerful."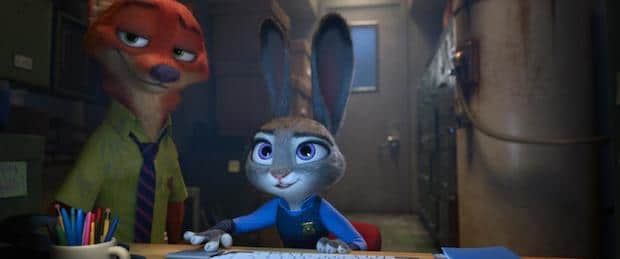 One of the reasons I personally love Zootopia is that is able to boldly take on the issue of bias, but present it in a way that makes it accessible for families (and friends) to discuss the problem and what it means for all of us. Byron said that they were able to do so by presenting Zootopia "not as a message movie but through the journey of the characters. And that's why we're so happy that people really bonded with Judy and her journey and saw that she's not perfect. She makes mistakes and she learns by the end of the movie that these issues are not as simple as she thought."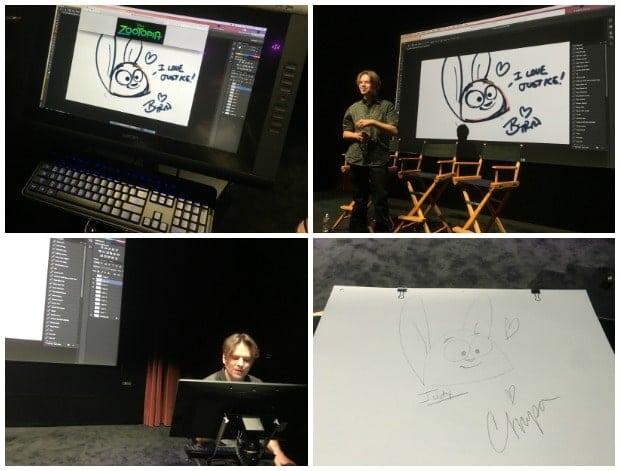 One of the super fun parts of our time together was that Director Byron Howard taught us how to draw Judy Hopps! He did the demonstration on the Wacom that they use to create animation, which was projected onto a screen in the front of the room so we could follow along. I'm certainly not an artist, but I think my Judy Hopps isn't half bad! You can learn to draw your own Judy Hopps with this video of Byron giving you some step-by-step instructions:
ZOOTOPIA is available on BluRay and DVD June 7th, and you can pre-order it now to receive it on the day it comes out!