So, yesterday I told you about the all-new DreamWorks Animation Television original series Dragons: Race to the Edge debuting June 26th exclusively on Netflix. Today I want to tell you about the awesome media event I attended at DreamWorks Studios in Los Angeles last week where I had a behind-the-scenes look at the making of the series.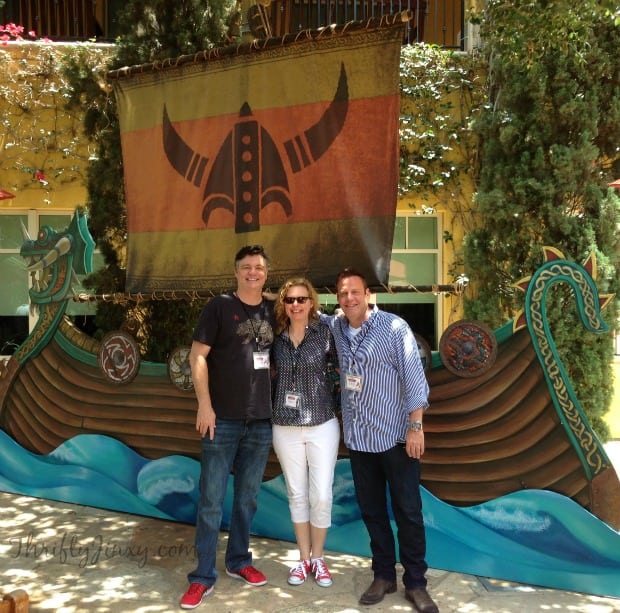 After starting our day watching the first two episodes of Dragons: Race to the Edge, we had a chance to speak with executive producers Art Brown and Doug Sloan, pictured with me above. They filled us in on the time from for the series taking place about a year and a half before the second How to Train Your Dragon movie and how this is similar to the "kids in college" era of our main characters. And since the series is spread out over many episodes, as opposed to lots of story and action being squeezed into a 90 minute movie, there is a lot of opportunity for us to find out a lot more about each of the characters AND the dragons.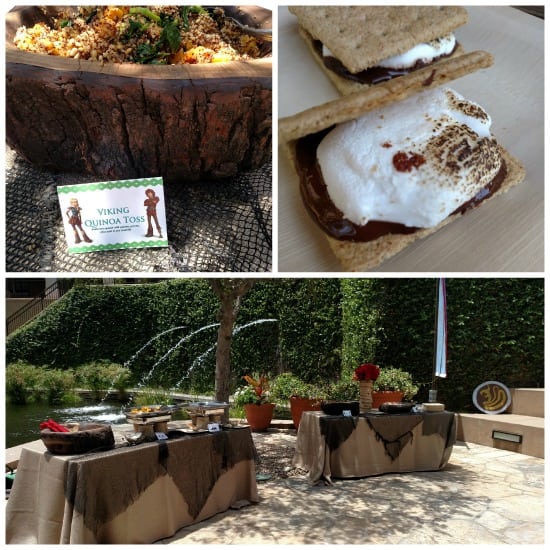 It was then time for lunch, which was a super-fun Viking themed buffet. We even had s'mores for dessert. I'm not sure if they were roasted by a fire-breathing dragon or not. We also had a chance to have our pictures taken with Hiccup and Toothless.  (You can see my final pictures at the top and the bottom of this post!)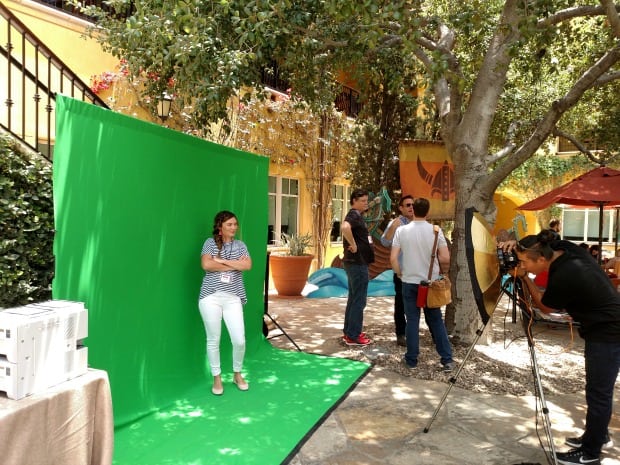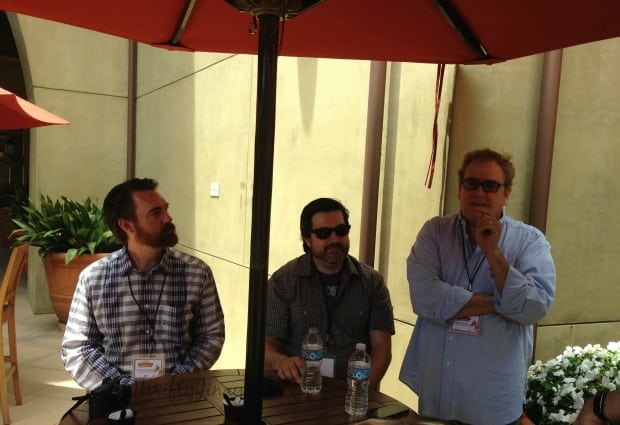 Next up was a chance to sit down and talk with the writers while at the same time enjoying some pretty awesome made-in-front-of-our-eyes fresh ice cream. The writers all have a great history of writing and clearly show a love for the dragons and making the stories of Hiccup and his friends fun for no only kids, but for the adults watching with them. They have a lot of creative freedom when writing and I think that creativity shows through when you watch the show.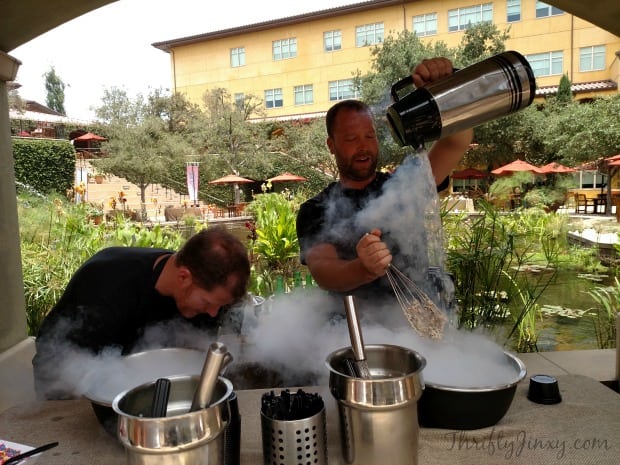 Our afternoon continued with more in-depth conversation with executive producers Art Brown and Doug Sloan, a discussion with episodic director Elaine Bogan and what I considered to be the highlight – a sit-down with visual effects supervisor David Jones. I'll be back to tell you what he shared tomorrow!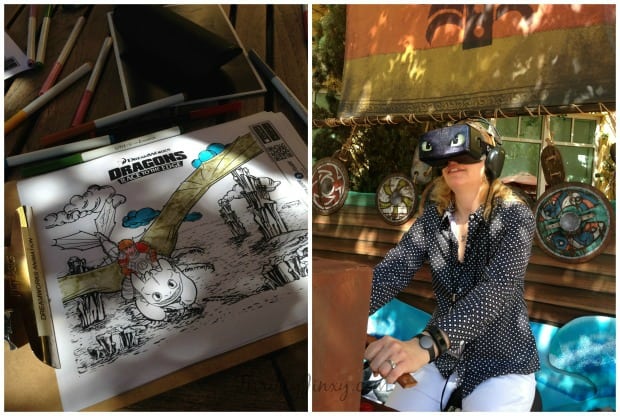 Oh, and I can't forget two other very fun things we did that day. First we had a chance to play with the super fun DreamWorks Color App. These fun (and free) app lets you take pictures that you have printed from DreamWorksColor.com and see them come to life when they jump off the page with the app you can download to your smartphone or tablet. You definitely should try it!! I was truly surprised how cool it looks. Your kids will love it. I DO!
The other awesome experience had was feeling what it is like to fly on Toothless over the land of Berk via the Oculus Rift virtual reality  experience. It was so cool! Now I really wish I had my very own dragon.
Be sure to visit yesterday's post to see the Dragons: Race to the Edge trailer and then also check out this fun clip below:
Don't forget!!  Dragons: Race to the Edge debuts June 26th exclusively on Netflix.