An exclusive Interview with Ty Simpkins, the young star of Iron Man 3, on meeting Robert Downey Jr., role models and more.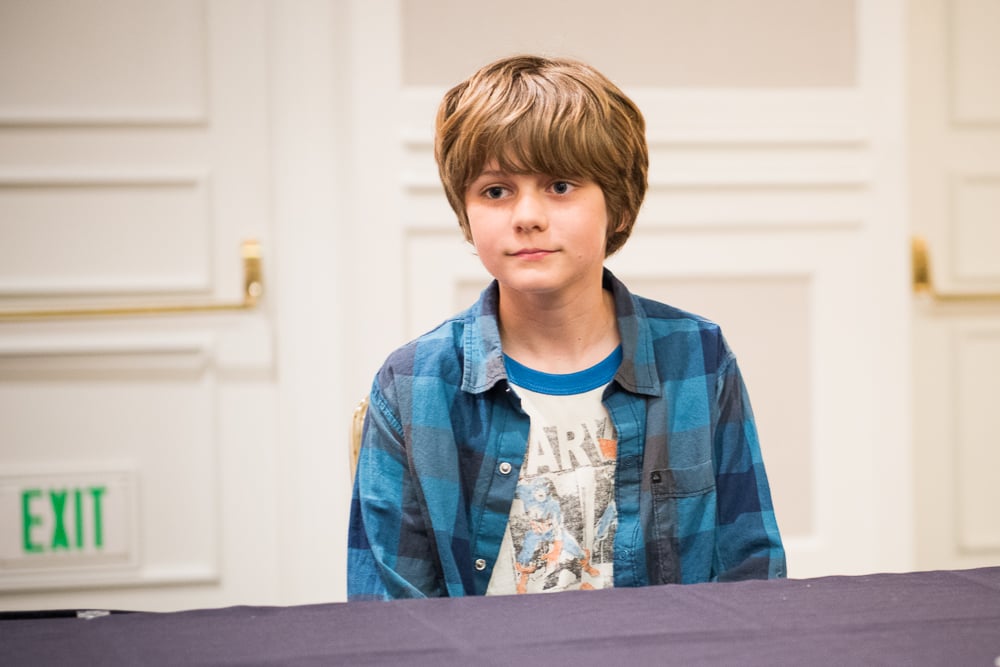 If you have already seen Iron Man 3, your interest has probably been peaked about the young actor who plays Harley – Ty Simpkins. If you haven't seen the film yet I have to let you know – you'll be seeing a lot more of this young actor in the future.
Last week when I was in Hollywood for the premiere of Iron Man 3, I also had the opportunity to take part in a group interview with Ty Simpkins. This 11-year-old already has a lot of acting experience under his belt with roles in Insidious, Revolutionary Road and several other films. Not only is he simply adorable, but he was extremely well spoken as he fielded our questions.
Q: Have you always been a fan of Marvel movies?
Yes, I have. I love the Marvel movies.
Q: Do you have a favorite hero?
Iron Man. I mean it– it's been my dream.
Q: How did you get the part?
We got a call from my agent and I was really excited. We went to the audition, but it was so top secret that we couldn't look at the script until we got to the audition. But it was really easy 'cause it was only a scene that was short. Then we hadn't heard for a while. We got a callback. And I was like, "oh, okay, cool, cool. This is awesome. I can't believe I got a callback." So we went to the call back and the director was there. We went through the scene only with one more scene and that was a bit more difficult to learn because it was longer. It was a giant monologue– like paragraph. And then we hadn't heard for an even longer time. And then our agent said that we had a chemistry read with Robert Downey Jr. and I was really excited for that. So we flew out to North Carolina where we filmed the movie. I was looking around for Robert Downey Jr. and I couldn't find him. They were just introducing me to everyone. Then there was a guy with a hat and glasses and I just completely looked past him. The lady that was introducing me to everyone said "…and you know who this is." The guy took off the hat and the glasses..and it was Robert Downey Jr. I mean it was a really good disguise. I don't know how I missed it.
Q: Were you nervous when you met him?
He actually asked me that. And I said, no, I'm just really excited to meet him.
Q: What's your favorite aspect of your character?
I think my favorite aspect of being my character is that I get to meet Tony Stark. But I'm similar to him because I'm like a genius in the movie. And he's a genius in the movie, of course more of a genius than my character.
Q: Who are your biggest role models?
So there's Robert Downey Jr., Chris Evans and Johnny Depp. That's it.
Q: What's your next project?
I just finished Insidious 2. That comes out in September. And I'm really excited for this movie called Conversations with Andy. It's about a sixth grade kid who is having a tough time with his family, like they're getting a divorce and stuff. He meets Andy Warhol and Andy helps him out. I'm really excited for that.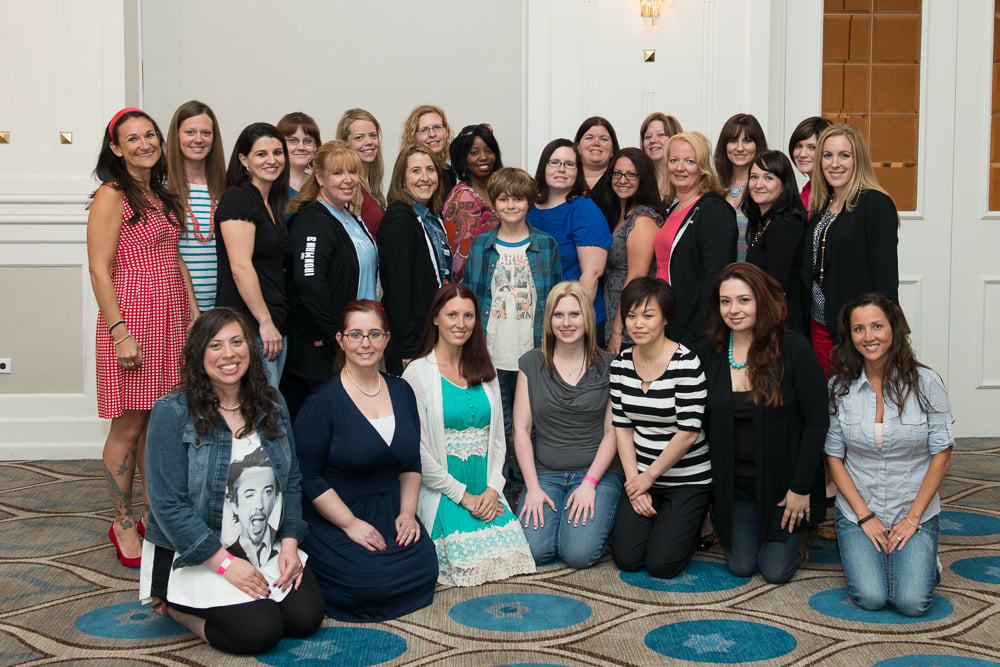 For more on Iron Man 3, see also:
Making the Iron Man Suit and Arc Reactor – An Inside Look
Iron Man 3 – A Review with NO Spoilers!
An Exclusive Interview with Gwyneth Paltrow Just Hours Before the Iron Man 3 Premiere
Iron Man 3 Premiere at El Capitan Theatre – The Red Carpet Experience
Visit the website: https://marvel.com/ironman3
"Like" IRON MAN 3 on Facebook: https://www.facebook.com/ironman
"Follow" IRON MAN 3 on Twitter:@Iron_Man
Disclosure: Disney sponsored my travel, accommodations and activities during the #IronMan3Event. Any opinions expressed are my own.