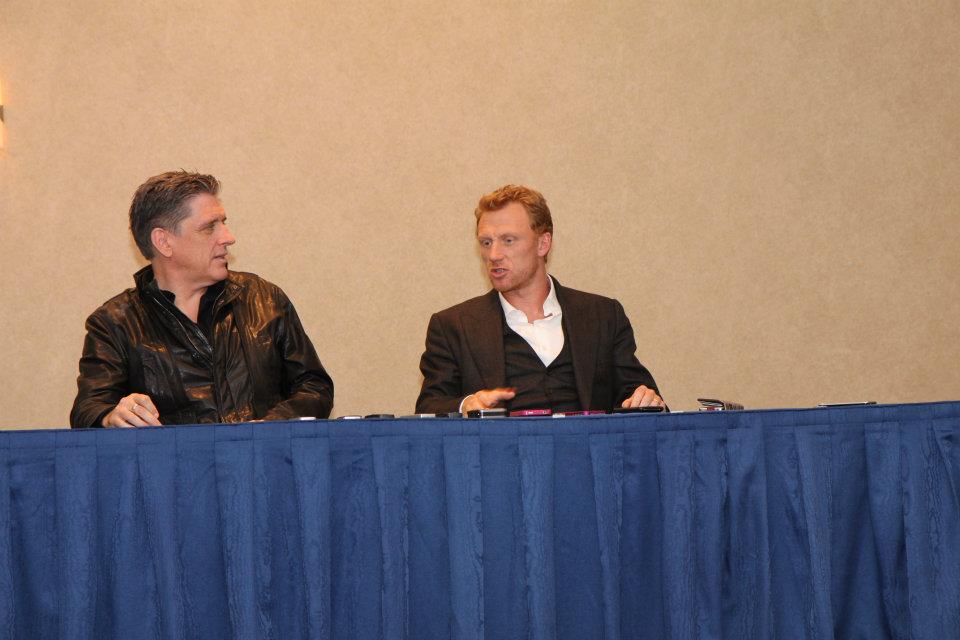 Earlier this week, before attending the world premiere of Disney/Pixar's BRAVE, I also had an opportunity to take part in the BRAVE Press Day. Throughout the day we participated in group interviews with the voice cast, as well as the producer and director (along with Enrico Casarosa, director of La Luna, the beautiful animated short that plays before each showing of BRAVE).
Of all the interviews, I was most looking forward to the joint interview of Craig Ferguson (voice of "Lord Macintosh") and Kevin McKidd (voice of "Lord MacGruffin"). While most of the bloggers in the room were excited to be interviewing Kevin McKidd, star of Grey's Anatomy, I was much more excited about Craig Ferguson. I have always enjoyed his humor and find him to be an excellent late night host – both funny AND smart. And his books Between the Bridge and the River and American on Purpose are both fantastic. (Seriously, if you haven't read them you must buy and read them ASAP!)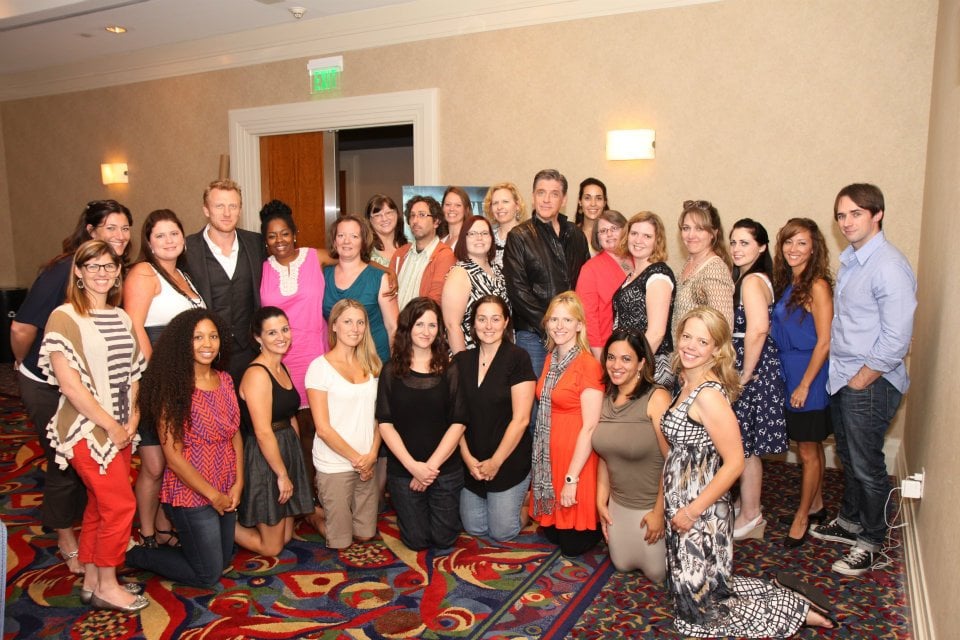 The interview met my expectations and it was fun having the two actors interviewed together as they played off of each other's responses and it was an all-around entertaining session. Here are a few of the questions and responses from the interview:
Are you excited to see this homage to Scotland? Do you have kids, and have they seen the movie?
Craig: We both have children, and they haven't seen the movie, but they get to see it for free tonight, so we're both very excited. (Kevin: Yeah, anything free is good.) Craig: It's always nice to be part of something that's about Scotland. I mean it doesn't roll up that often in this world. So, it's nice.
How does the Scotland depicted in BRAVE compare to the real thing?
Craig: It rains more in the Pixar Scotland. Actually that's a lie. It rains more in Scotland. (Kevin agrees.) It's an exaggerated version. Scotland is a very beautiful country. I mean it — it's just spectacular. So in that regard it's very similar to it and the people there.
I haven't seen much done about Scotland that has the sense of whimsy and sense of humor that Scottish people have. Usually they're either, you know, belligerent drunks or noble warriors. And both things are to a certain extent true, but there's also that sense of humor. The only time I've ever seen it really captured in a big movie involving people outside Scotland making the film, was Local Hero.
Was it hard to nail your comedic timing when you're by yourself recording in a booth and not having a reaction or working with anyone else?
Kevin: It wasn't — I found it quite tricky, but Mark Andrews is a kind of larger than life manager. So, I would do a line and then you see them and they weren't quite happy, and then he'd come on the mic and go "say the line again and pretend your character just got poked in the eye with a stick." ….. he got your juices flowing.
After the interview, we had a group picture taken. That's me up there on Craig's right. While we were lining up for the photo I assured him that I thought HE was the hot one of the pair, since he obviously felt many of the bloggers were much more interested in seeing Kevin McKidd. He said as much on his show that night when Kevin was his guest. The video is below and you can find his reference to our interview session just after the 1:30 minute mark.
See more BRAVE posts:
Disney/Pixar BRAVE "Green Carpet" Premiere at the Dolby Theater – A Fantastic Evening
"Brave" from Disney/Pixar – A Review
I (Barely) Made the Video Footage from the BRAVE Premiere
I Saw Disney/Pixar's BRAVE Tonight (and got some super cool Brave stuff too!)
Is Disney/Pixar's BRAVE Too Scary for Kids? What Ages Are OK?
FREE Disney/Pixar BRAVE Printable Activity Sheets
Disclosure: Disney-Pixar sponsored my travel, accommodations and activities during the #BraveCarsLandEvent. Any opinions expressed are my own.