Get started on the path to a healthier lifestyle with these 5 small steps toward healthy living. Small concrete changes get you in the right direction!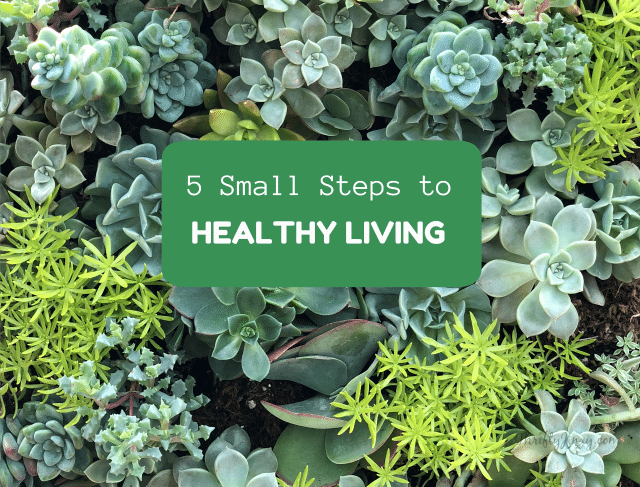 Let's face it. Most of us WANT to be healthy and live a healthy lifestyle, but we find ourselves battling the problem of busy lives and the constant shortage of time.
The good thing when it comes to health is that small steps can add up to big benefits. Basically, every step counts. Even if I'm not out running marathons, eating a raw diet or bench pressing my body weight, I know that the small things I do each day are leading me to better health.
Here are a few of the things that I make it a goal to do. After I share my "small steps", I want to hear about YOURS!

5 Small Steps to Healthy Living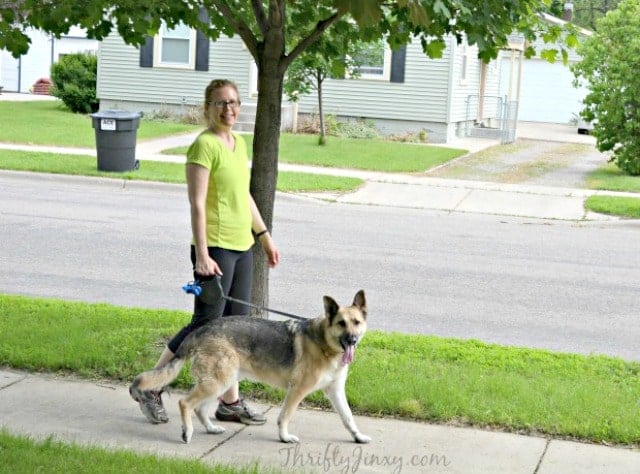 Get Moving!
I do like to try to fit in strenuous exercise when I can, but even if that doesn't happen (which sometimes can be several weeks at a time!) I can still be sure to get in exercise each day by walking my dog, Toby.
We usually fit in at least 2 miles in the morning and then shorter walks in the afternoon and evening – weather permitting. On nice days with mild temperatures we try to stretch that distance out. The more we walk the better we both feel.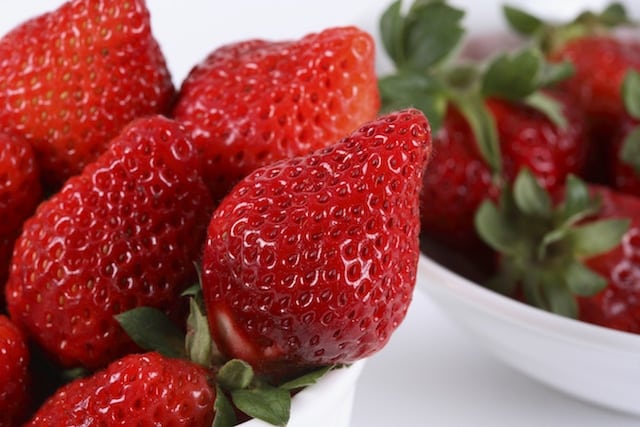 Eat Well
The number one thing I do to try to keep my diet on track is to make a big smoothie each morning. I add in lots of spinach, frozen berries, 1/2 a banana, carrots, and other frozen fruit.
That way I know that no matter what else I eat during the day I've already gotten in several servings of fruits and veggies. Choosing healthful snacks helps too.
I like crunchy carrots or sweet, fresh strawberries. A handful of almonds is a great mid-afternoon pick-me-up – or if I'm really hungry I'll boil an egg for myself while I do a few chores in the kitchen. Find the good choices that YOU like and make it a habit to choose them.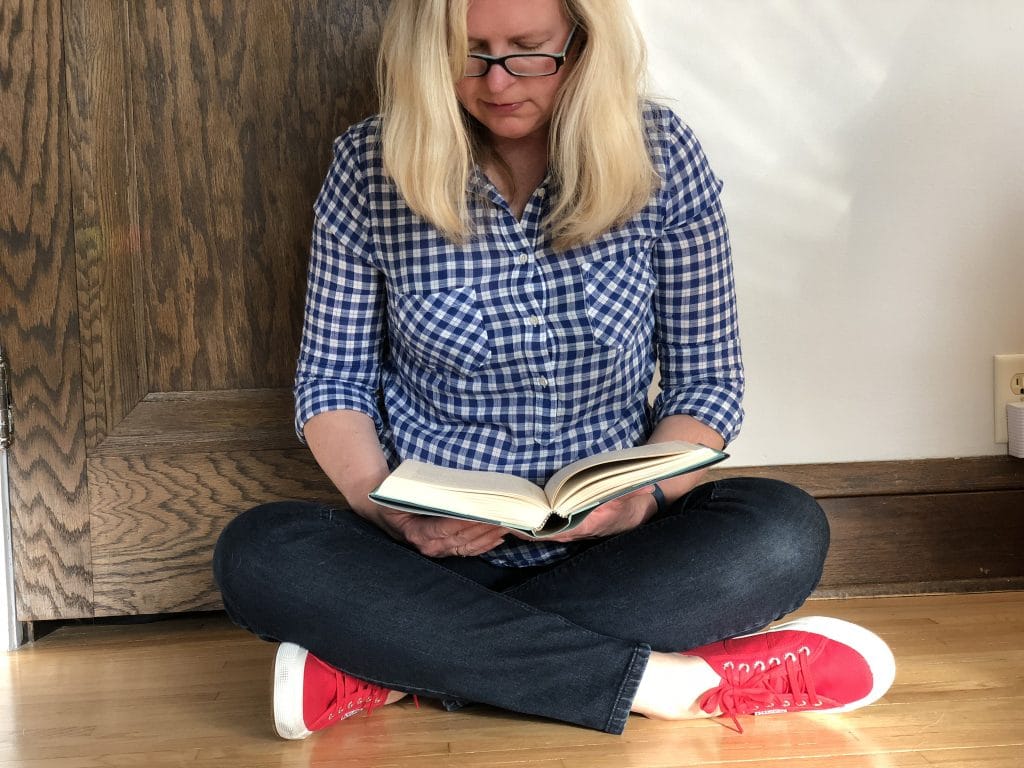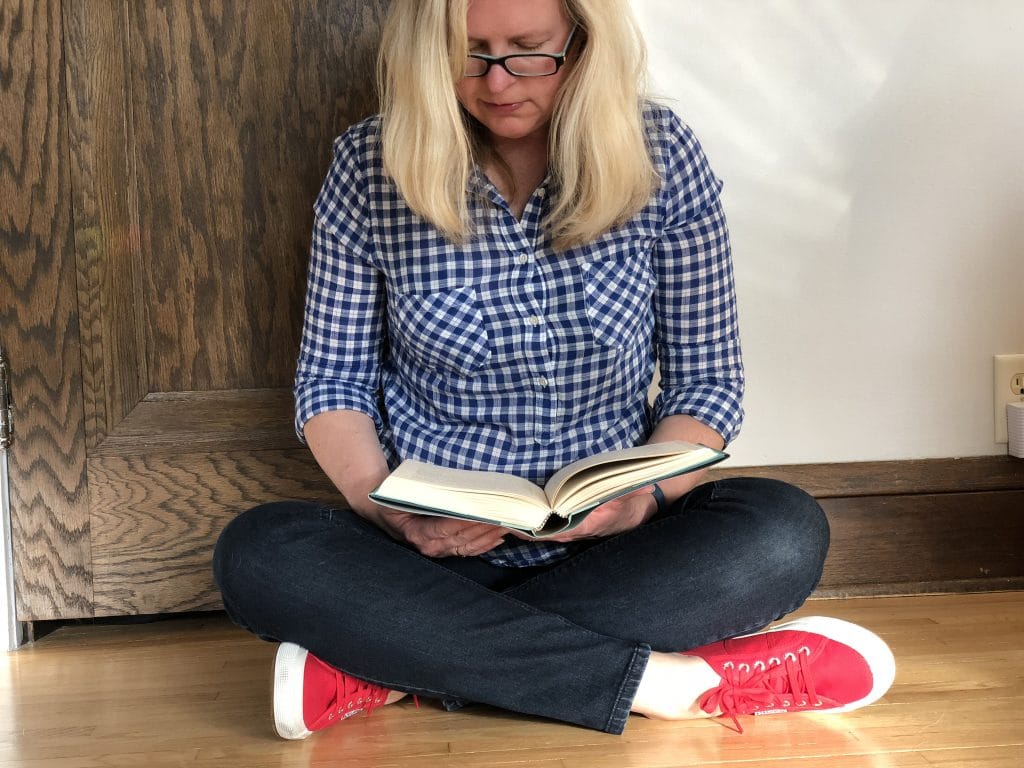 Keep Your Brain Active
Sometimes it's easy to forget the "mind" part of the Mind/Body/Spirit healthy living concept. There are lots of fun ways to take this small step. I love a good book! While walking exercises my body, reading exercises my mind. It's also a great way for me to relax and enjoy "me time".
I always look forward to crawling in bed at night so I can enjoy a chapter or two before going to sleep. It also helps me to wind down so that I sleep better.
Other fun options for exercising your mind are crossword puzzles, playing puzzle-based video games or even keeping up-to-date on current events.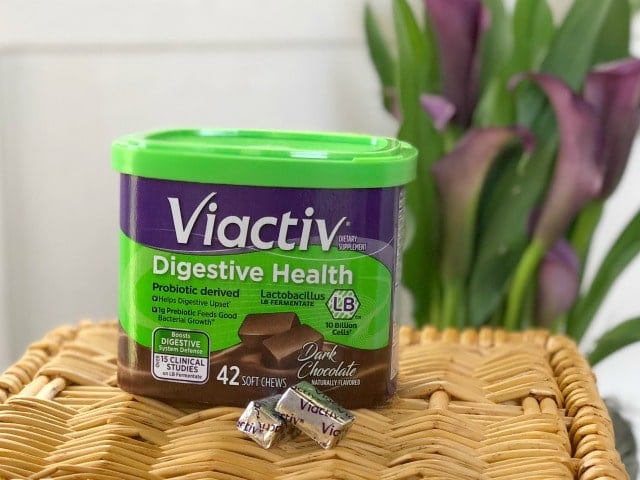 Check Your Gut
Balance is important in all areas of our life – including the gut! There is a simple step to help keep it balanced – NEW Viactiv Digestive Health Soft Chews. They are yummy dark chocolate 2-in-1 probiotic-derived chews that help balance your gut by feeding the good bacteria and fighting the bad bacteria.
Every little Viactiv Digestive Health Chew contains 10 billion cells of Lactobacillus LB Fermentate, 1 gram prebiotic fiber, only 1 gram of sugar and no fat. They "2-in-1" in its description refers to the fact that it helps us get both the prebiotic fiber AND the Lactobacillus bacteria, but for ME the 2-in-1 stands for both doing something good for my body and giving myself a chocolate treat at the same time!
Each chew is individually wrapped, so they are easy to take on the go – stash them in your purse, keep them at your desk, wherever is convenient!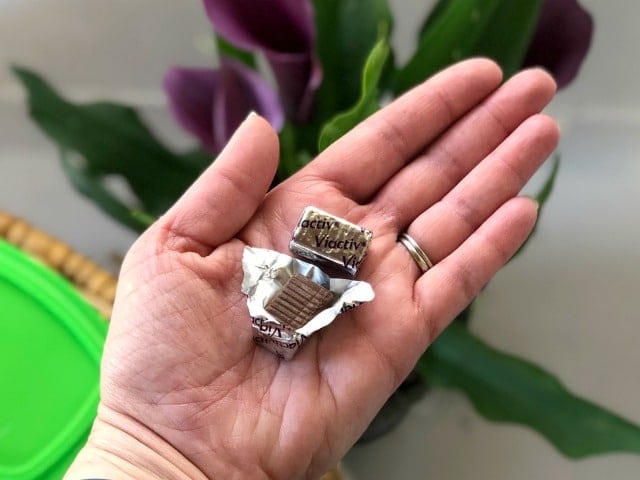 To try Viactiv Digestive Health, order on Amazon here or check your local Rite Aid. For more information on Viactiv Digestive Health visit https://viactiv.com/digestive-health/dark-chocolate-chews/. You can also join Viactiv on Facebook for giveaways and exclusive offers https://wwwfacebook.com/viactiv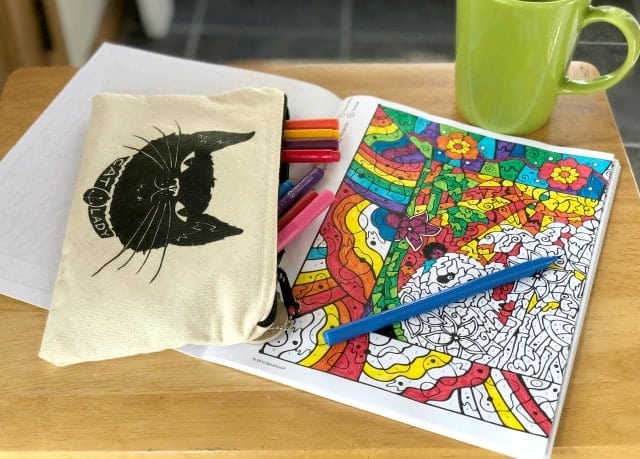 Play!
What good is life if we can't have a little fun with it? I always try to fit some time for plain 'ol fun into each day. Last year we got a new basketball hoop, which is so much fun! I'm glad we haven't had much snow this winter so we have actually been able to sneak in some winter hoops time.
If the weather doesn't allow it or I want some quieter time, I will take a few minutes of downtime to play a game on my phone or do a color-by-number or grown-up dot-to-dot puzzle.

What is one small step that YOU do for your health each day?