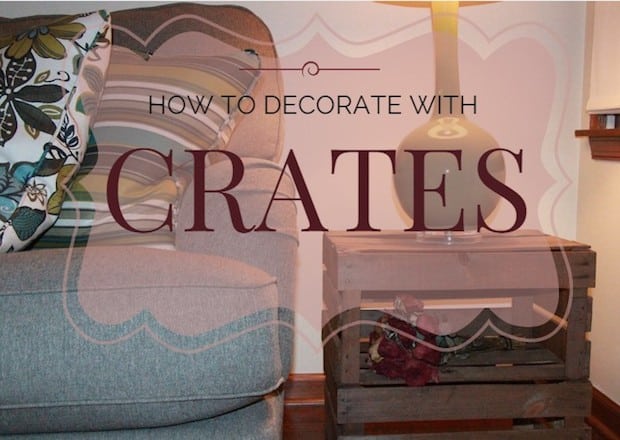 You might think crates are only useful for carrying bulk items, but when you're in a creative mindset, it's easy to use them in effective ways around the house, saving you money and giving your décor an appealing twist. Keep reading to learn about five ways you can rely on crates as practical and visually appealing additions to any room in your abode.
Even if you don't consider yourself the DIY type, you'll be surprised at how easy it is to get great results with very little effort with these ideas. To see them in a home setting, check out this home tour on Kokoa Mag.

5 Creative Ways to Use Crates in Your Home
Make a Display Case
If you collect antiques that need to be kept out of reach of kids and pets but still on display to enjoy, look no further than the possibility provided by a wooden crate originally used to store glass soda bottles. Simply mount it to the wall and appreciate that you have uniformly sized spaces for old cameras, jars and other keepsakes. Also, try splitting crates with multiple sections into smaller containers and using them for miscellaneous bathroom items from soap to travel-sized tubes of toothpaste.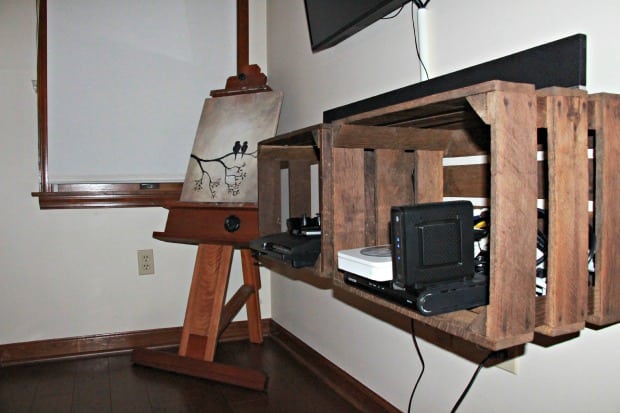 Build a Media Stand
It can often be hard to find containers that will fit all your media, especially if you have vinyl records. Fortunately, crates provide excellent storage solutions for keeping records upright and safe. The flat tops of crates are smart places to put DVD players, micro music systems or games consoles. You can even use those spaces to showcase framed photographs and store headphones by gently stretching them across the top edge of the crate.
Keep Fresh Produce in One Place
Most styles of crates are easily stackable, letting you take maximum advantage of vertical space. Consider using stacking crates to organize fresh produce in your kitchen and keep one type of produce in each crate. That allows you to keep the fruits and vegetables easily accessible and in view so you can quickly grab healthy snacks and tell which ones are ripe enough to eat. Be sure to file down the crate's edges with an orbital finishing sander to avoid any rough edges or splinters.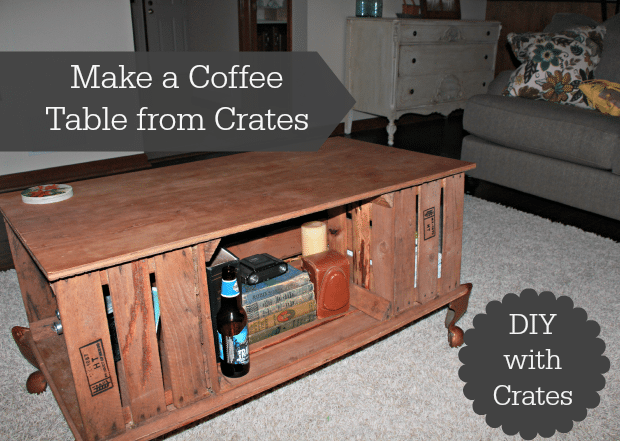 Make Your Own Table
Give your home a rustic look by recycling a crate and turning it into a side table or coffee table to put near your favorite lounge chair or couch. If you need a sturdier base than what the crate alone offers, it's easy to attach pieces like claw-foot bathtub legs for stability. Cover the wooden surface with a bright placemat or tablecloth to add a bit of color and style.
Organize Your Shoes
Many people have trouble keeping their closets tidy because shoes constantly litter the floor. You can fix that common problem by mounting crates to the wall with the open side facing out, and then use that space to keep pairs of shoes.
Consider mounting several crates at different levels for an artistic look, and stack especially tall shoes on the tops of each crate if the footwear is too tall to fit neatly inside. Because crates are usually easy to paint, it's simple to coordinate them with the colors of your bedroom or even use stencils to add graphics and letters.
Now that you know several ways to use crates as a way of decorating your home, you can depend on them in inventive ways whether you're building furniture, storage solutions or both.
About the Author: Ali is a "Jill of all trades." She writes about DIY projects, home advice and health on her blog Homey Improvements, is the home editor for Kokoa Mag, and is currently a princess for hire for kids parties. Follow her on Twitter @DIYfolks.