There are so many things to love about fall! Great fall holidays such as Halloween and Thanksgiving, the beautiful scenery as the leaves start to change, the cooler weather…and pumpkin spice EVERYTHING!
There is such an incredible variety of delicious pumpkin spice flavored items out there right now! We have found everything from cookies to drinks to syrup to Jell-O to nuts and LOTS MORE!
Below is a round up of 30 different perfectly fall pumpkin spice food items available from Amazon.

NEW For 2020!
1. Green Mountain Coffee Pumpkin Spice Keurig K-Cups
3. nutpods Pumpkin Spice Unsweetened Dairy-Free Creamer
4. RXBAR Protein Bars, Pumpkin Spice
5. Starbucks Pumpkin Spice K-Cups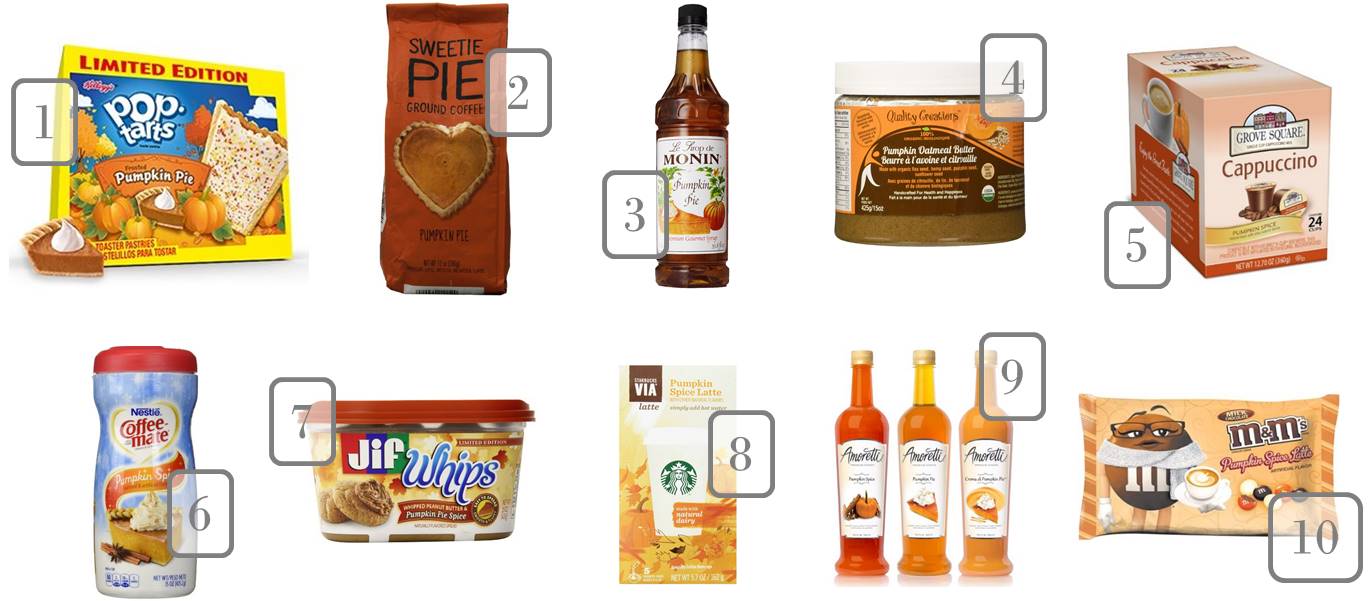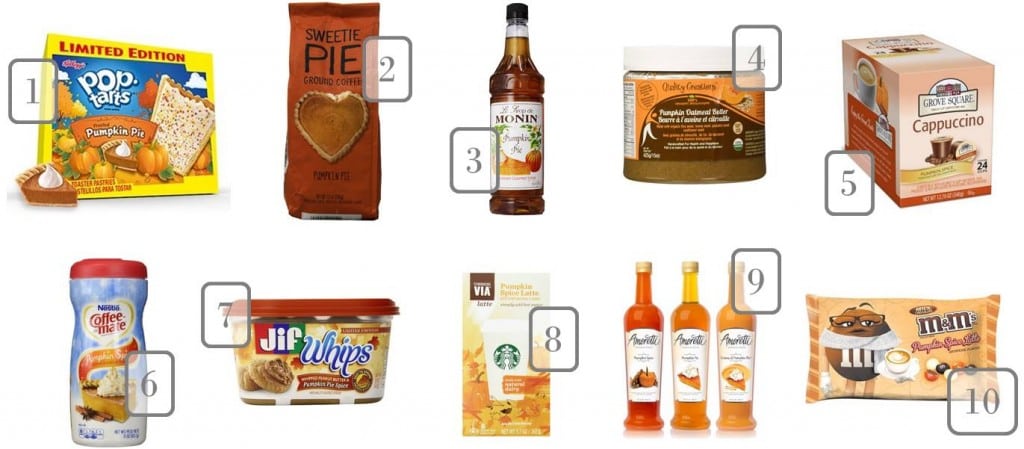 30 Pumpkin Spice Food Items
1. Pumpkin Pie Kellogg's Pop Tarts
2. Sweetie Pie Pumpkin Spice Ground Coffee
3. Monin Pumpkin Pie Flavored Syrup
4. Green Jay Gourmet Pumpkin Butter
5. Smart Sips Pumpkin Spice Cinnamon Roll Cappuccino K-Cups
Kellogg's Pop-Tarts – Pumpkin Pie (Limited Edition)

6. Nestle Coffee-Mate Pumpkin Spice Creamer
7. Natural Way Pumpkin Spice Peanut Butter Spread
8. Starbucks VIA Pumpkin Spice Latte
9. Amoretti Premium Pumpkin Syrups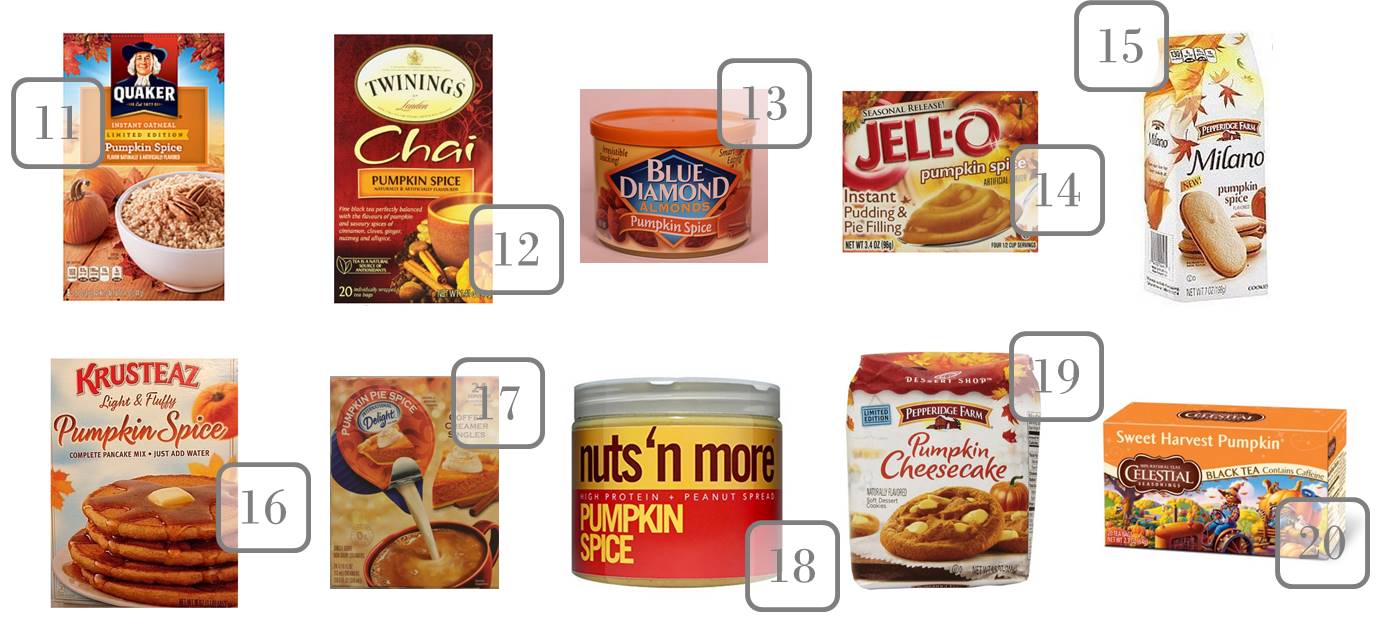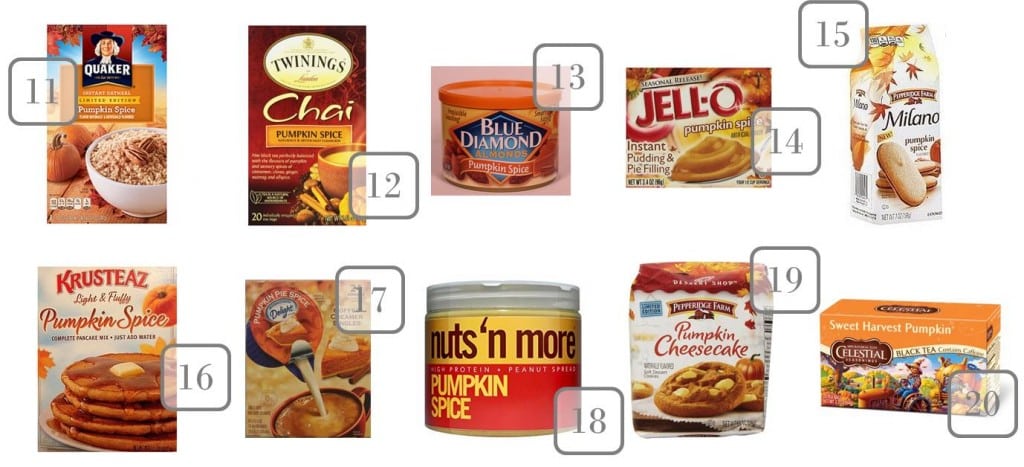 11. Quaker Cinnamon & Spice Instant Oatmeal
12. Twinings Pumpkin Spice Chai Tea
13. Santé Pumpkin Spice Pecans
14. Kraft Jell-O Pumpkin Spice Instant Pudding
15. Stauffer's Pumpkin Spice Snaps
Krusteaz Pumpkin Spice Pancake Mix

16. Krusteaz Pumpkin Spice Pancake Mix
17. International Delight Pumpkin Pie Coffee Creamer Singles
18. Nutty Novelties Pumpkin Spice Peanut Butter
19. Pepperidge Farms Pumpkin Cheesecake Soft Cookies
20. Miracle Tree Pumpkin Spice Tea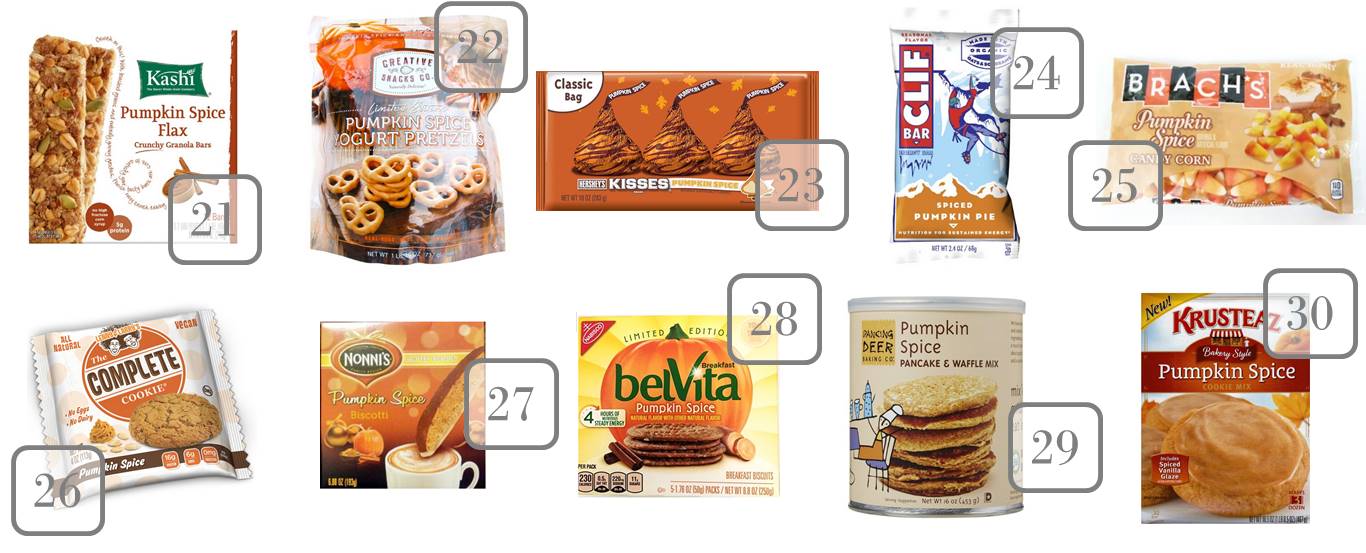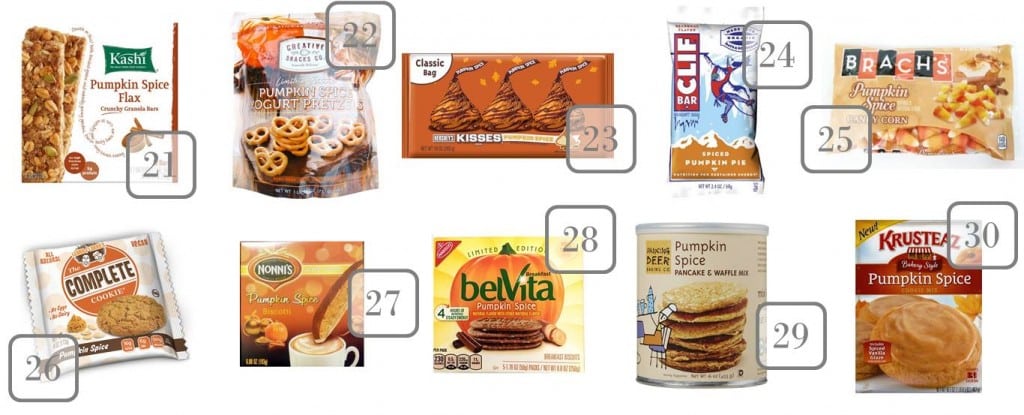 21. Nature's Path Organic Pumpkin-N-Spice Breakfast Bars
22. Creative Snacks Co. Pumpkin Spice Yogurt Pretzels
23. Godiva Pumpkin Spice Chocolates
24. ONE Pumpkin Pie Protein Bars
25. Brach's Apple Pie & Pumpkin Pie Candy Corn
Belvita Seasonal Breakfast Biscuit, Pumpkin Spice

26. Lenny & Larry's Pumpkin Spice Complete Cookies
27. Nonni's Pumpkin Spice Biscotti
28. Belvita Pumpkin Spice Breakfast Biscuits
29. New Hope Mills Pumpkin Spice Pancake & Muffin Mix
30. Betty Crocker Pumpkin Spice Cookie Mix
Torani Pumpkin Pie Sauce

Rx Bar Protein Bar, Pumpkin Spice

Green Mountain Coffee Pumpkin Spice, Keurig K-Cups