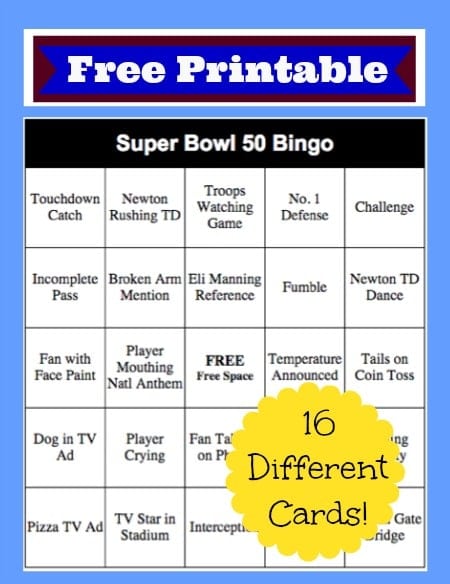 2015 Super Bowl Bingo Cards
By popular demand, we are back again this year with another round of Super Bowl Bingo! You and your family and friends can have a little extra fun during the big game this year – whether you're having a big super bowl party or if you're just watching the game with a few of you on the couch. This set of 2016 Super Bowl Bingo Cards is sure to add a little extra excitement to the evening.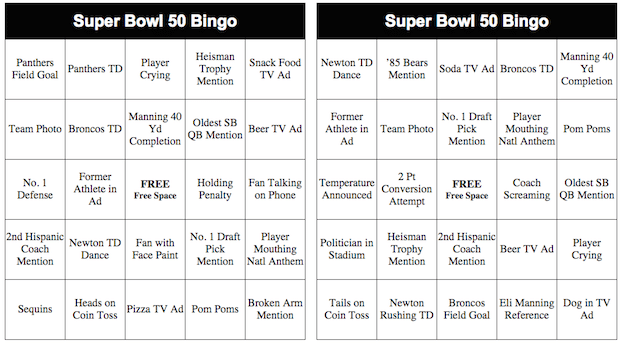 There are 16 different 2016 Super Bowl Bingo cards that you can print for FREE. We tried to make them fun with plenty of squares available for both the die-hard football fans, as well as those who are at the party just to watch the commercials and eat some good food! It's a fun way to make everyone feel included and part of the action at your event. You can decide if you just want to play for fun and bragging rights or if you want to offer prizes to the winners. Print the 2016 Super Bowl Bingo Cards HERE!