These NFL Ugly Sweaters let fans cheer on their favorite team with a dose of ugly Christmas sweater spirit!
These are so hilarious! If you have a big football fan on your holiday gift list, you just have to surprise them with NFL Ugly Sweaters.
They have them for LOTS of NFL teams (maybe all?) and they actually have more than one design for each team.
Each sweater celebrates a team in ugly Christmas sweater fashion with bold colors and designs surrounding the team logo and and name.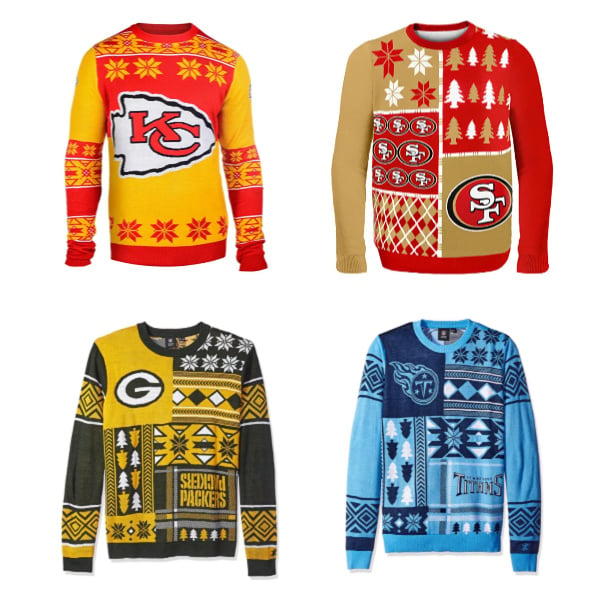 Some of the teams included are:
New York Giants
Dallas Cowboys
Seattle Seahawks
Minnesota Vikings
Green Bay Packers
Miami Dolphins
New England Patriots
Chicago Bears
Carolina Panthers
Oakland Raiders
Philadelphia Eagles
Kansas City Chiefs
Cleveland Browns
New York Jets
…and more!
In my opinion, some of these are more ugly than others. For some teams, I just cannot see how they ever chose their team colors. Our local Minnesota Vikings have the terribly ugly purple and gold combination.
Those colors share the ugliness with rival Green Bay Packers green and gold. But, I guess the uglier the team colors, the easier it is to make an ugly sweater.
You can see all of the varieties of NFL Ugly Sweaters available and order yours in plenty of time for Christmas here. Have fun and Goooooooo Team!