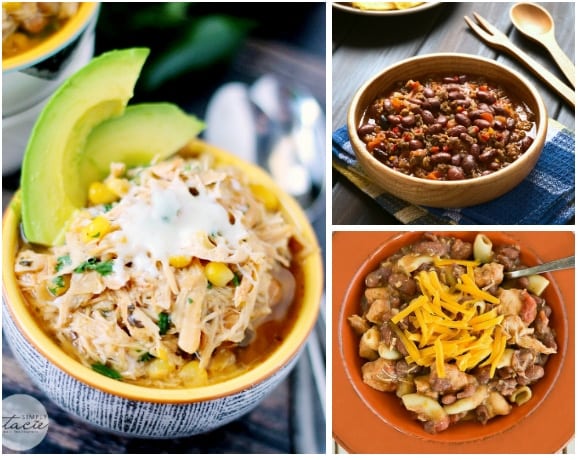 There is nothing quite like a big hearty bowl of chili on a cold night! The following are a collection of more than 20 chili recipes to keep you warm this winter. The best chili recipes simmer for hours and then are served with toppings like cheese and onion; or some like it served on top of a mound of macaroni noodles.
However you like it, this collection includes the traditional American red chili to a more modern twist like white chicken chili and even pumpkin chili. One thing's for sure: there is a recipe to satisfy everyone. The hardest part will be choosing your favorite!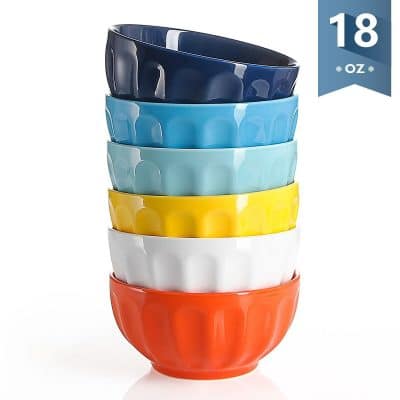 I like to eat my chili from a nice big bowl. That way I can add any toppings I want (sour cream, cheese, etc.) and stir it up without worrying about it spilling over the sides. A sturdy stoneware bowl just adds to the experience for me – no flimsy disposables here! This set of 6 bowls is similar to the bowls I use when eating chili. I love that there are many different colors included so everyone in the family can choose their favorite!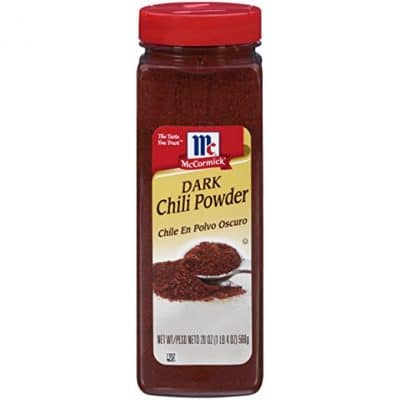 And I know chili powder can be found at just about every grocery store, but why not try something a little different with these recipes? McCormick has a dark chili powder that gets fantastic reviews and can be bought in bulk for better value. Plus, you'll have enough to make as many of the recipes below as you want!

20+ Chili Recipes to Keep You Warm this Winter

Mild White Bean and Chicken Chili
Slow Cooker Verde Chicken Chili
Crock-Pot Steak & Cherry Chili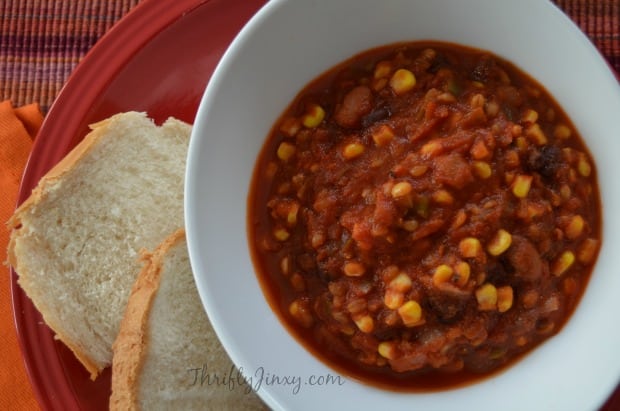 Vegetarian Crockpot Chili with Bulgur Wheat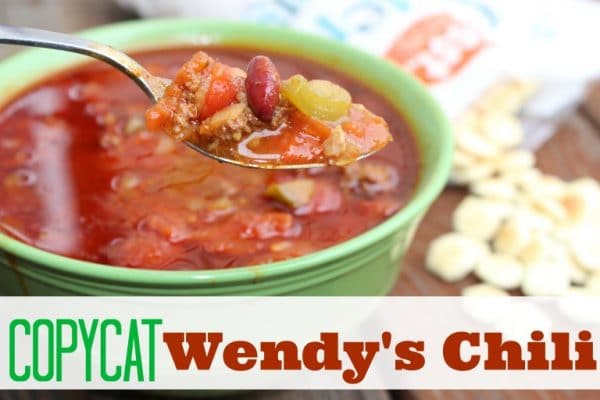 Spicy Chicken Chili and Beer Biscuits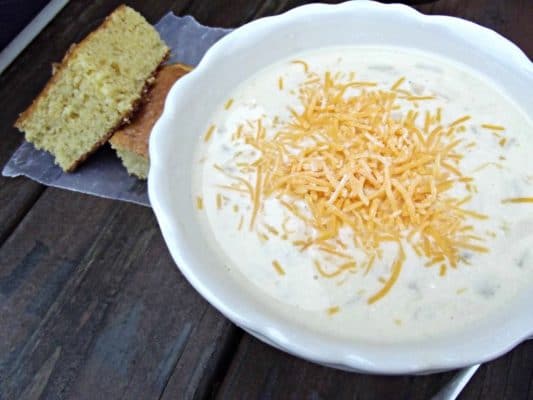 Crockpot Creamy White Chili with Chicken
Buffalo Chicken Chili and Blue Cheese Garlic Bread