The one vegetable we KNOW will always be on sale in the month of march is Cabbage! Since corned beef and cabbage is probably the most well-known and popular dish for St. Patrick's Day, grocery stores always tend to put it on sale in the weeks leading up to the holiday.
Whether or not you're a fan of corned beef and cabbage, cabbage is a tasty and super nutritious food. It's a great source of vitamin K, vitamin C and vitamin B6. It also offers manganese, dietary fiber, potassium, vitamin B1, folate and copper. To top it off, it's a good source of choline, phosphorus, vitamin B2, magnesium, calcium, selenium, iron, pantothenic acid, protein and niacin. That's a lot in one veggie, right?!?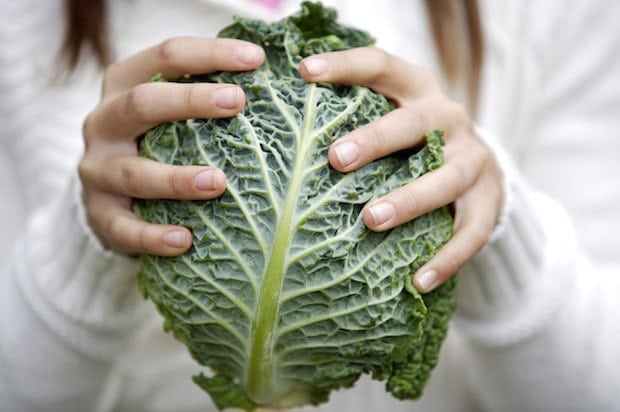 Weston Cabbage Shredder

Green Textured Cabbage Leaf Place Mat

Hanperal Stuffed GraRolling Tool

Modern Homestead Sauerkraut Pounder – Wood Cabbage Stomper Tamper

Green Cabbage Leaf Majolica Pottery Dinner Plate

Cabbage Corer

If you're planning to take advantage of the cabbage sales this month, we have 12 Quick and Easy Cabbage Recipes for lots of cabbage variety for you and your family. We do have one riff on the St. Patrick's Day classic with Corn Beef and Cabbage Bites as well as a classic Slow Cooker Corned Beef and Cabbage. Then to change things up a bit we have lots of other options from Kapusta Polish Cabbage Soup to Easy Stuffed Cabbage Casserole.
12 Quick and Easy Cabbage Recipes
Let us know which of these delicious cabbage recipes you try and which are your favorites!