Add fun to your Disney adventure by camping at Disney World and make it the best with these helpful tips for families.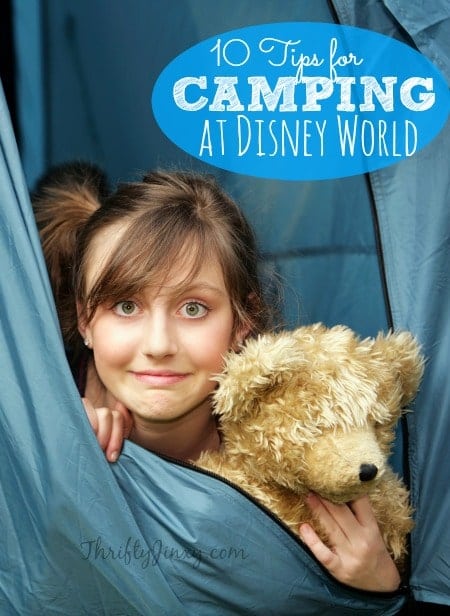 Not many people know that Disney has a dedicated campground for families that travel by RV, drive in with their pop-up campers, or are interested in tent camping.
Fort Wilderness is a large resort on Disney property that includes an outdoor campground in addition to a lodge and extensive grounds that gives guests the ability to get away from it all on their Disney World vacation and get back to nature, Disneystyle.
Camping out at the parks might sound like a crazy thing to do, especially when you are surrounded by some of the most luxurious resorts in Florida, but it can actually be a lot of fun.
With these 10 Disney World camping tips, you can the most of your experience camping at Disney World!
10 Disney World Camping Tips
1. Know Your Level of Comfort
There are four levels of campsites at Disney, and which one you decide to book really depends on the level of comfort you are most able to handle- or give up. If it really is about saving money, regardless of amenities, or you enjoy camping a specific way, your Disney campground choice will make all the difference. Know what you can and can't handle after a long day in the parks and book the space that best matches up to your needs.
2. Florida is Wet
No matter what level of camper you are, it is important to remember that Florida is wet, there is sand, rain, and strong winds at most times of the year. Prepare yourself and your gear for dealing with the water, sand and mud otherwise you are going to be frustrated. If you're using a tent, be sure to put a ground cloth under it. Pack a few rain ponchos for sudden rain showers. You'll also want a camping clothesline to dry out all those clothes that WILL get wet!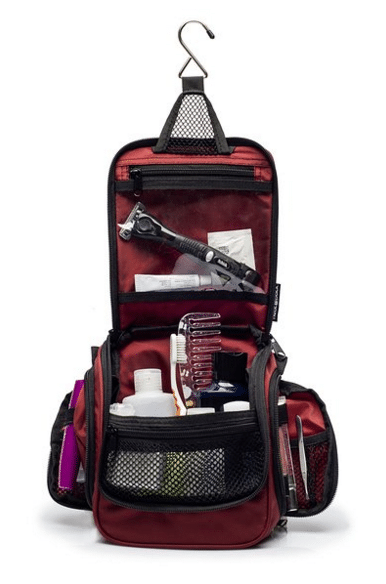 3. Prepare Bathroom Kits
Like other campgrounds, Disney's campsites have shared bathrooms and showers so you should prepare bathroom kits that make it easy to grab every morning and evening when you need to shower and get ready for the day.
4. Leave Extra Travel Time
The campgrounds at Disney are slightly more isolated than all the other resorts and all areas share a single transportation hub that guests at each site have to get to before leaving for the parks. This requires extra time and you should account for this in your day.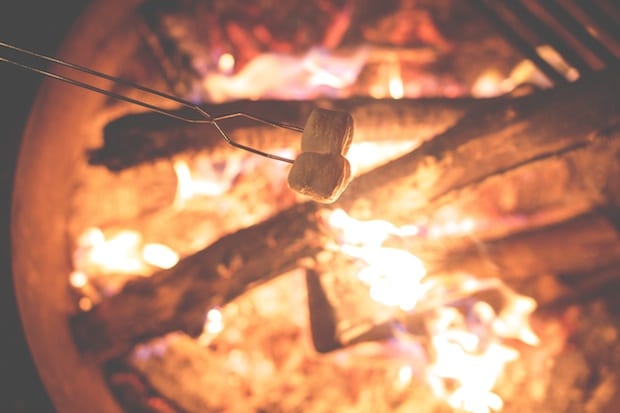 5. Find Activities On Site
Fort Wilderness is truly unique and has some great activities right on the grounds that all Disney guests will enjoy. Leave room for these little known events like the sing-a-long hosted by Disney characters or the chance to spend time with Cinderella's horses.
6. No Need to Bump Up Your Data Plan
A recent addition to the amenities at Disney campgrounds is free Wi-Fi! Gone are the days when you had to bump up your data plan before camping. What you might want to do, however, is pack a portable charger to make sure your smartphone is always ready to go. A great option is the Cincred 20000 Power Bank. It charges at 2.4 amps and will charge my iPhone 8 Plus five full times on a full charge. Find more charger options here.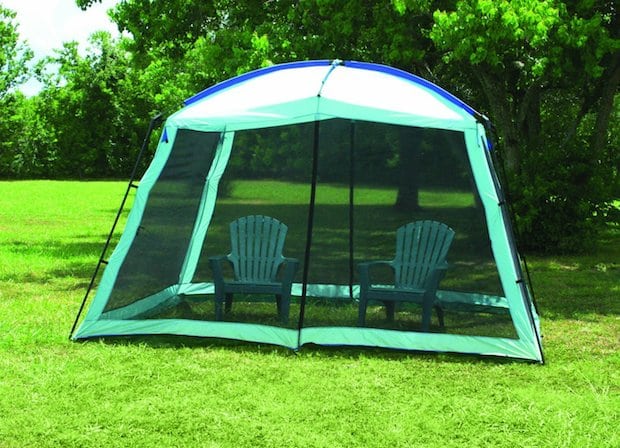 7. Provide For Your Privacy
Generally campers are used to having some degree of privacy when camping, even when you are on a shared campground with lots next to each other. If you like to have some degree of privacy, bring along screened in gazebos or privacy screens because a lot of Disney guests move through the area and there are even tours that will pass through.
8. Get To Know Your Neighbors
Fort Wilderness camping is very much a community experience, and a lot of the folks that choose this option are repeat campers that go all out. Take some time to stroll the grounds, say hi, and sightsee because everyone is very welcoming and it can really make the difference between a great camping experience and just a place to crash.
9. Pack Tons of Snacks and Drinks
Even though there are dining options nearby, it pays to pack as many snacks and drinks as you can provide room for. Camping outdoors takes more energy and can sap your energy, something that a quick snack and drink can help with. Having these items on hand doesn't just save you money, but it saves you a lot of time that would otherwise be spent going back and forth to the on-site dining centers where these things can be purchased.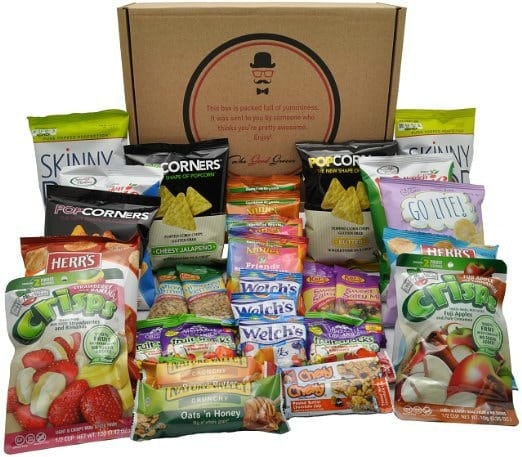 10. Store Food Items Properly
You need to remember that you are outdoors, even though it is outside at Disney. There are constantly families that seem to think Disney is able to manipulate the outdoor environment and provide a custom camping experience- like providing great camping weather, or keeping wild animals away. Never leave food behind in your tent because you will return to find animals in your tent rummaging around. Consider food storage options made specifically for camping.
Save on Disney World Tickets:
You can save up to $33 per person with these special Disney World Ticket Offers!
Have YOU been camping at Disney World? If so, please share with us any of your own tips in a comment below!