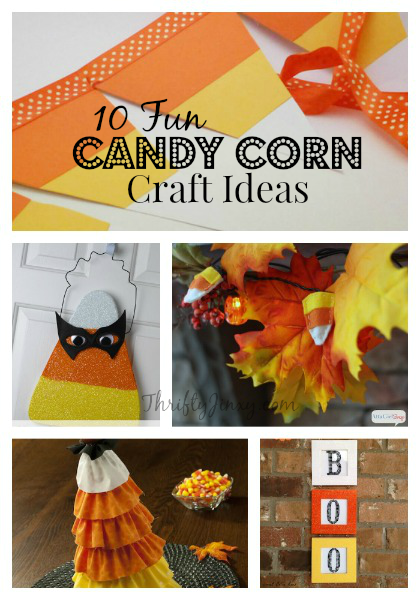 When it comes to naming the most traditional and most recognized candy of the fall season, it just has to be candy corn! With those bright layers of yellow, orange and white it brings back memories of Halloween as a kid and all things fun and festive. To add some colorful fall flair to your home this season, or to give you an idea for fun gifts you can make for others, we have rounded up ten fun candy corn craft ideas. Most all of these are easy to make and use only a few supplies you can find at your local craft or dollar store.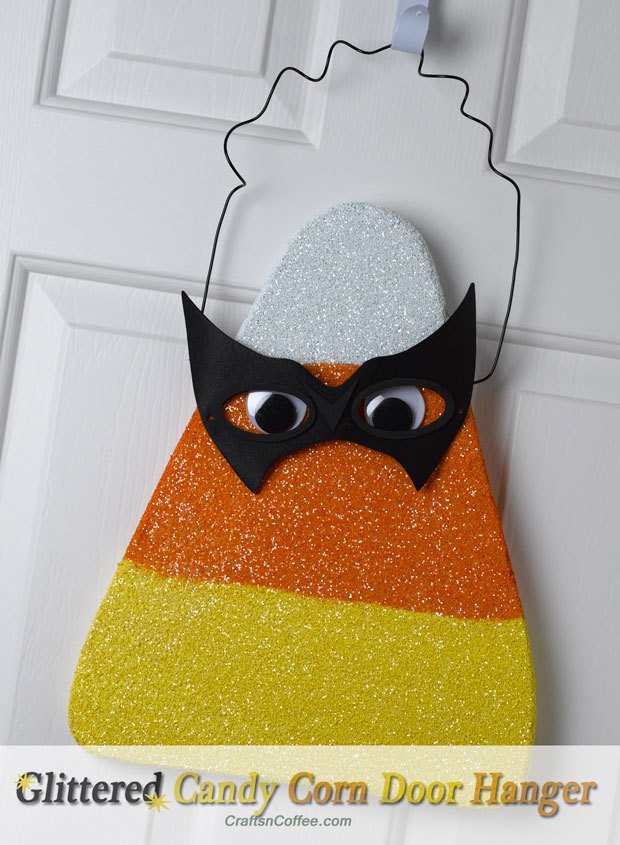 Glittered Candy Corn Door Hanger – This bright and bold masked candy corn adds some festive "pop" to your door.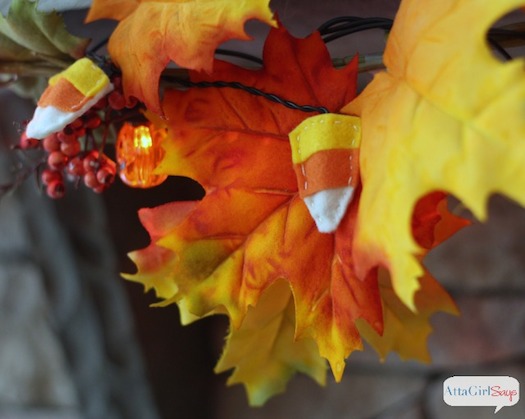 Candy Corn Felt Light Garland – Turn an ordinary strand of lights into a sweet string with the addition of felt candy corn covers.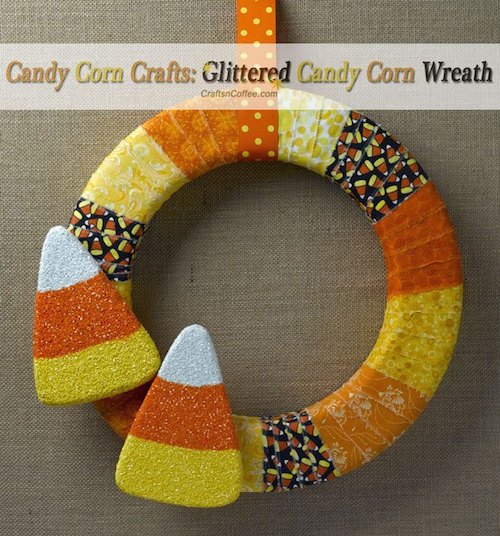 Glittered Candy Corn Wreath – This sparkly creation is a fun way to welcome visitors to your front door.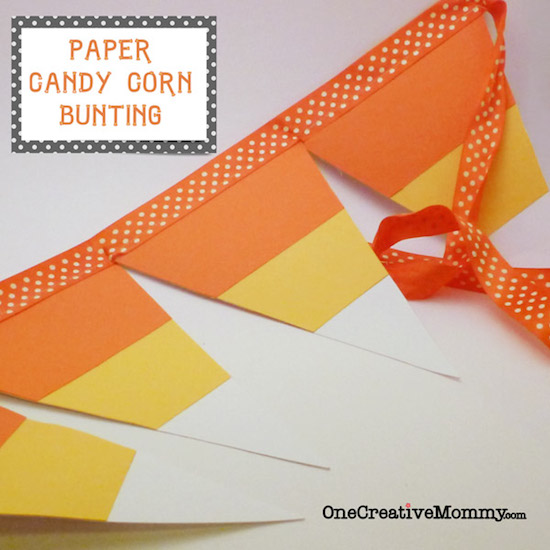 Candy Corn Bunting – Make an adorable candy corn bunting with ribbon and paper pennants made from a free printable pattern.
Candy Corn Crochet Basket – This one takes a bit of skill in the crochet department, but if you know how to work that needle, you can make a cute AND useful basket to hold candy or other items.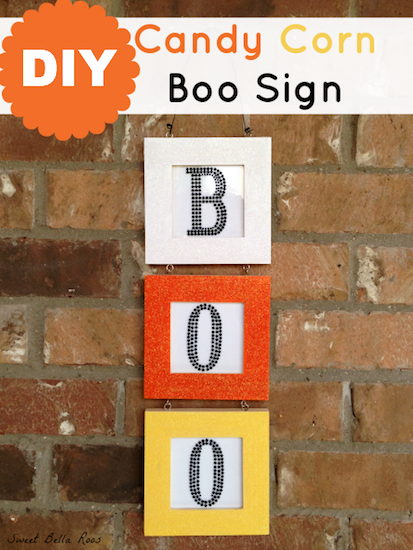 Candy Corn Boo Sign – Turn three regular frames into fun wall art with only a few simple supplies.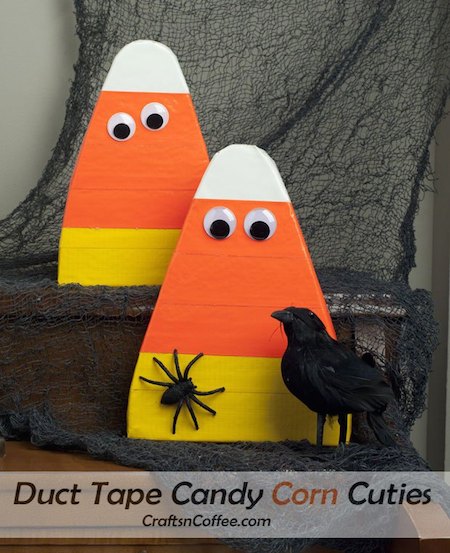 Candy Corn Cuties – These festive friends are fun to make with styrofoam and duct tape.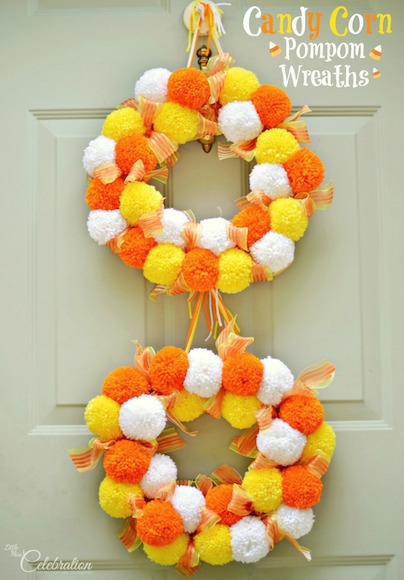 Candy Corn Pom Pom Wreath – An adorable wreath made with fluffy poms in the color of candy corn will liven up your front door.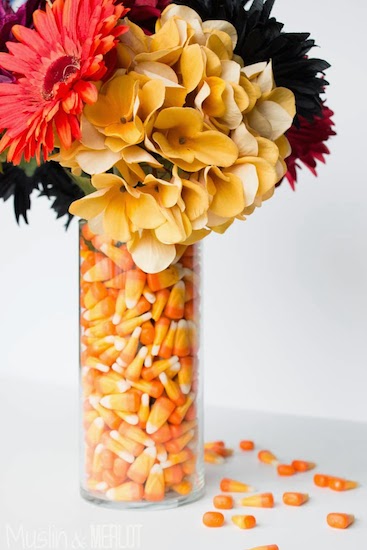 Candy Corn Vase – You only need a few minutes to turn a simple glass vase into a fun centerpiece using candy corn.
Ruffled Candy Corn Cone – No sewing is needed to create this frilly cone from fabric and styrofoam.