Being creative can lead to better overall health and well-being? Get started with these 10 At-Home Art Therapy Activities to help you de-stress!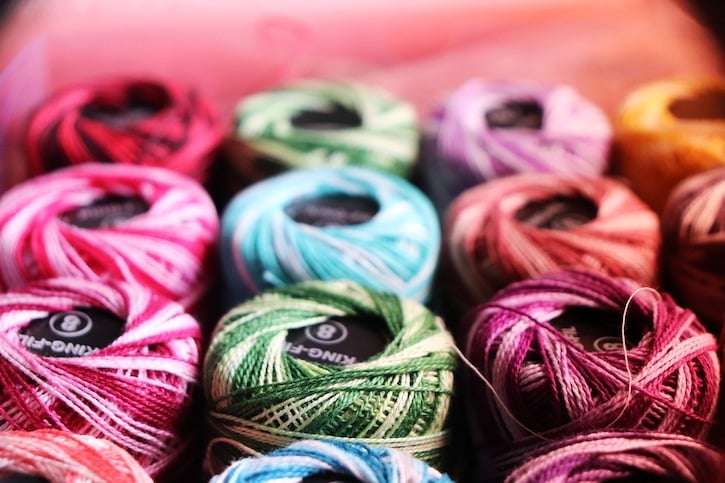 Did you know that getting creative can actually lead to better overall health and well-being?
Yup, through art therapy and activities like meditation painting, you can enjoy powerful, therapeutic benefits as you create.
Research indicates that art therapy can help participants lower feelings of stress, anxiety and depression while building self-esteem and inner peace.
Studies even show that art therapy has the power to reduce pain and increase the quality of life in cancer patients, so don't overlook this activity when formulating your self-care plan this year!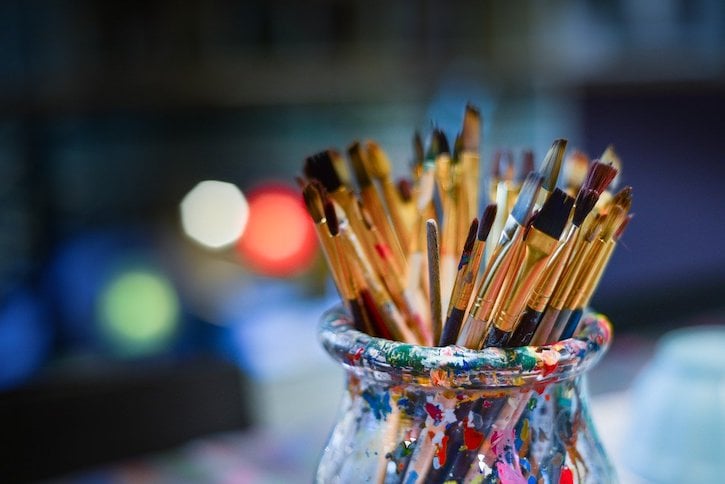 If you're looking for great ways to soak up all the benefits of art therapy at home, there are some activities that are better for the job than others. You want something that's self-contained, all-consuming and easy for beginners.
Anything involving expensive, complicated supplies is off the table. Remember: Simple enjoyment is your goal when it comes to art therapy!
Here are some of our favorite art activities to help you get tuned in to your creative side and maybe even enjoy long-lasting health benefits.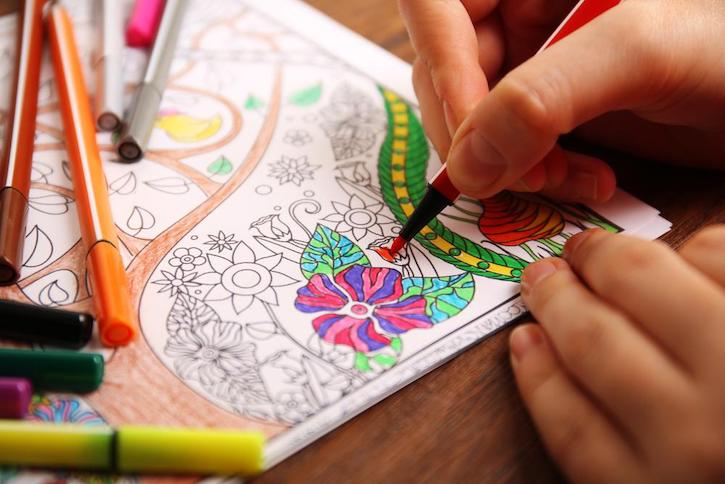 Diamond Art Painting—Who knew painting with diamonds could be so incredibly satisfying? This trendy new craft has been described as paint-by-numbers meets cross-stitch, and it involves filling in a templated canvas with dazzling jewels. The beauty of this craft is that it provides the feeling of deep, creative satisfaction without the need for a bunch of supplies, a large workspace or prior artistic experience. It also has built-in guidelines, so it's great for those who are overwhelmed by the feeling of limitless artistic potential (such as staring at a blank canvas). Plus, there are hundreds of diamond art kits you can do!
Adult Coloring—The adult coloring craze may be dying down, but that doesn't make it any less beneficial. Studies have shown that coloring can help adults struggling with anxiety and stress and may even help improve mood and boost mindfulness. The nostalgic, relaxing component of coloring makes it extremely enjoyable for participants of all ages!
Bullet Journaling—If you're a person who struggles from stress and anxiety as a result of being overwhelmed in life, then bullet journaling may be the release you need. This unique, art-forward hobby combines journaling, organizing and drawing in a way that makes you feel triple-productive. This method of organization features schedules, reminders, brainstorms, to-do lists and more in a single notebook slash sketchbook that you decorate yourself.
Crocheting—Crocheting has gone from a grandma-exclusive activity to one that's totally mainstream among all age groups in the past decade or two, and it isn't hard to see why. Not only does needlecraft leave you with a functional, wearable work of art, but it also uses a repetitive hand motion that can be comforting and relaxing for participants. If you don't believe us, consider that there is actually something called crochet therapy to help the elderly and those with onset dementia improve memory and give each day a special purpose.
Calligraphy and Hand-Lettering—Another excellent way to keep the hands busy, calligraphy and hand-lettering are calming disciplines that can be mastered by virtually anyone, regardless of age or artistic experience. The discipline is perfect because it combines the relaxation factor of creating repetitive hand motions with the ability to be creative in any way you desire. It also goes perfectly with other kinds of therapeutic crafting, like bullet journaling or card-making.
Macramé—Macramé is the art of using knotting to create intricate, hanging displays, clothing, bedspreads, tablecloths, plant hangers and more. You may have seen macramé in scenes from the 1970s, but this vintage craft is back in a big way and gaining tons of steam among modern makers. To get started, all you need is some macramé cord, scissors, a support and knowledge on how to tie a few simple knots. From there, you can create an endless array of beautiful designs.
Ceramic Painting—While creating ceramics from scratch is definitely a therapeutic endeavor, it's a bit too in-depth for your daily art meditation session. However, painting pre-made ceramics is a great way to make beautiful, functional works of art without the need for any fancy equipment. Create hand-painted pots, bowls, mugs, plates and anything else you want to display or give as a gift.
Sewing—Whether your idea of sewing is darning a sock or making your own clothes from a pattern, it sure is one of the most practical crafts to master. However, for it to be considered therapeutic, there needs to be some creative release involved. Consider learning to sew to create your own clothes and accessories—start small with things like miniature makeup pouches or headbands—or making a quilt out of meaningful old T-shirts. Once you get into the groove of a single project, you'll feel the joy of deep creative release!
Jewelry–Making—Who doesn't love jewelry and art? This hobby combines them both and helps you sink into a state of focused relaxation, which leads to feelings of happiness and inner peace. Jewelry-making doesn't have to be a complicated endeavor, either. Consider starting with something small, like simple woven bracelets or dangle earrings featuring a single statement bead.
Collage and Decoupage—Take things back to your teenage years with collage-making. This fun, relaxing and eco-conscious hobby lets you recycle and repurpose old magazines, cards, catalogs and more. Whether you create a beautiful mood board for an upcoming project or simply cut and paste at random, you'll start to notice the pure, relaxing joy of creating immediately with this kind of craft. Learn to decoupage while you're at it to immortalize all your amazing creations forever!
Destress with Clinical Art TherapyPeople who are clinically depressed or suffer from serious mood disorders should consider professional art therapy at the direction of a therapist. While there's no denying the deep feelings of tranquility and therapeutic benefits that come from working on an art project at home, for it to be treated as a mental health therapy, it should be performed in a professional setting.