These 10 Amazing Spaghetti Recipes feature lots of variation with both red and creamy sauces and additions of chicken, beef, pulled pork or seafood. There are even casserole and Instant Pot spaghetti versions!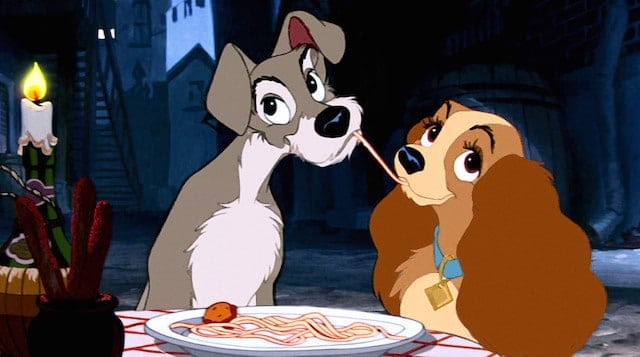 It really says something about the magic of Walt Disney that whenever you see a compilation of the most romantic scenes in movie history we usually see the Lady and the Tramp spaghetti scene included.
It is so adorable to watch these pups sharing a romantic dinner of spaghetti and meatballs and their unexpected "spaghetti kiss".
Lady and the Tramp is joining the highly celebrated Walt Disney Signature Collection and, to celebrate, we have a collection of 10 amazing spaghetti recipes so you can create your own magic in the kitchen.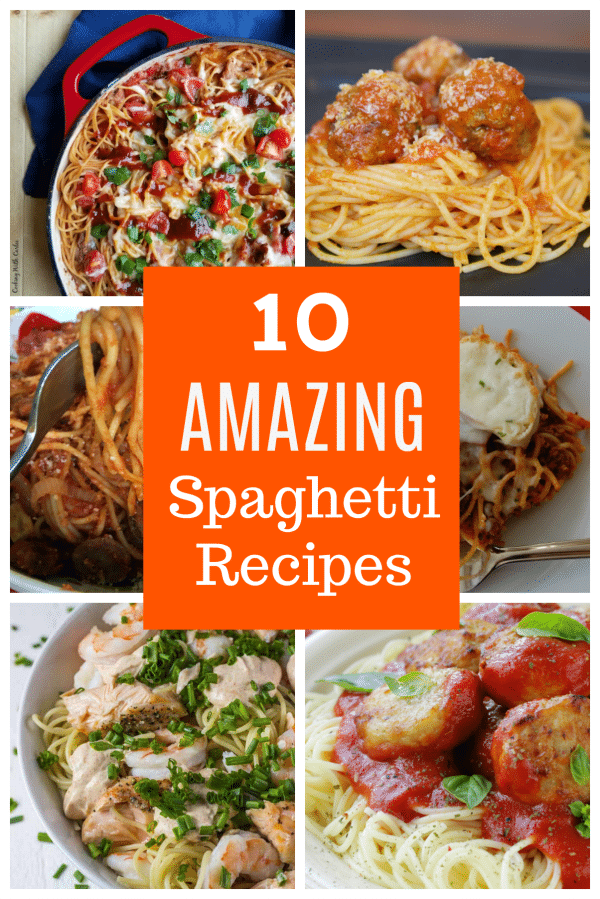 10 Amazing Spaghetti Recipes

Spaghetti and Garlic Bread Bake Recipe – This recipe is one of my own and just happens to be one my husband's very favorite things to eat! It's super easy to make all in one dish in the oven – no boiling required!
Instant Pot Spaghetti and Meatballs – Have you hopped on the Instant Pot craze? If so you'll want to give this InstantPot version of the classic a try!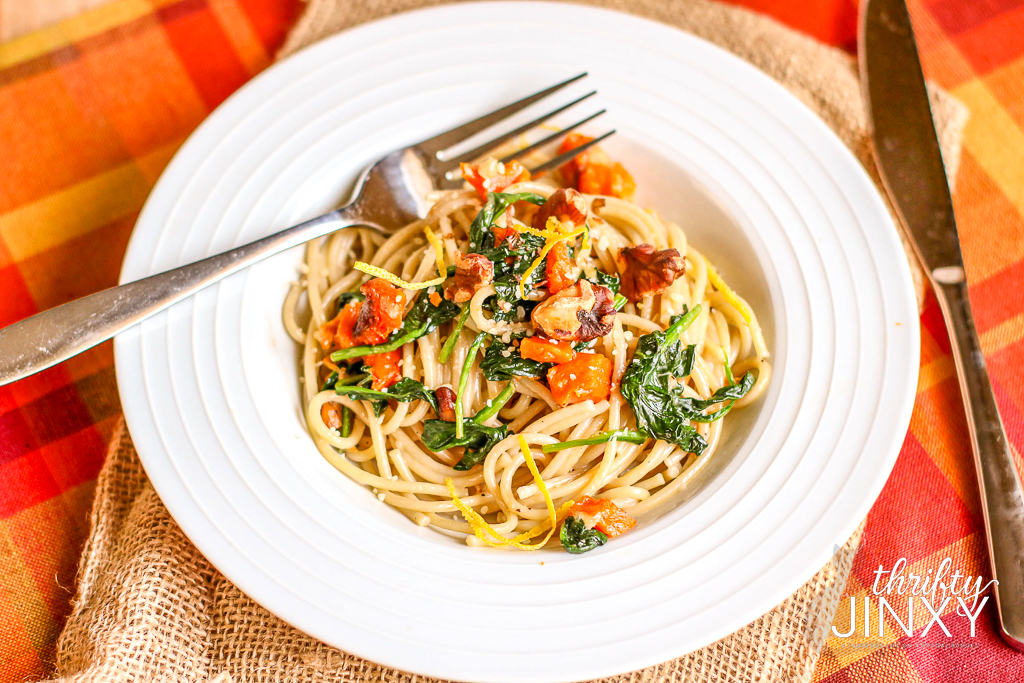 This Butternut Squash and Walnut Spaghetti Recipe with spinach and garlic in a cream sauce is a new twist on spaghetti. It's delicious, fresh, and looks beautiful in the bowl.
Serve up your spaghetti in a creamy sauce with this Copycat Olive Garden Alfredo Sauce recipe.
If you like to mix your red and white sauces together, then you'll also want to try this Copycat Olive Garden Spaghetti Sauce recipe. Putting a bit of each sauce on top of your pasta is SO GOOD.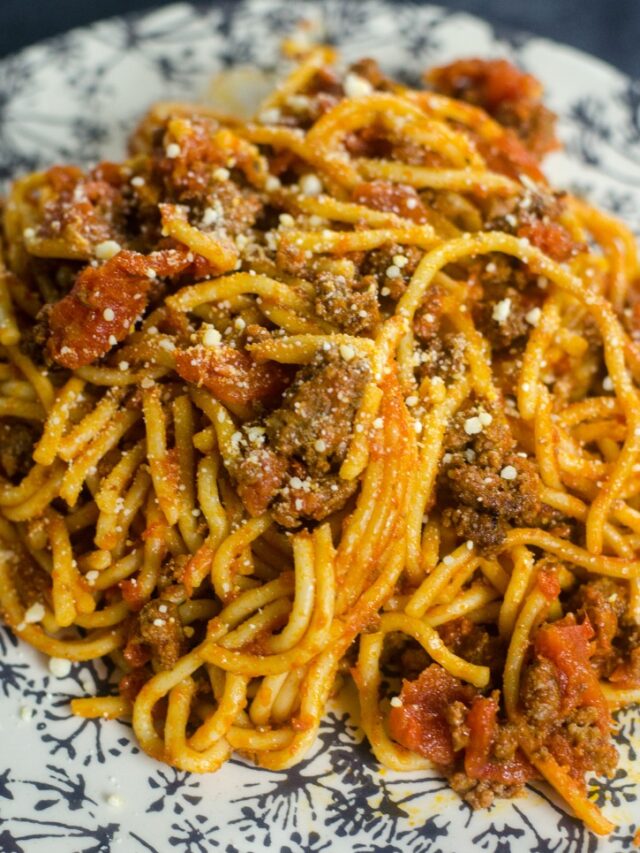 Traditional Sunday Spaghetti and Meatballs – Cook things up Old School with this traditional recipe from Theresa's Reviews.
Pasta with Potatoes – Enza's Bargains has a helpful video to help you make this soup style pasta dish with spaghetti.
Easy 20-Minute One-Pot Sausage Pasta Recipe – Have a hearty, delicious dinner on the table in only 20 minutes with this recipe from Melanie Cooks.
Chicken Spaghetti Casserole – This cheesy casserole recipe from Ann's Entitled Life features shredded cooked chicken.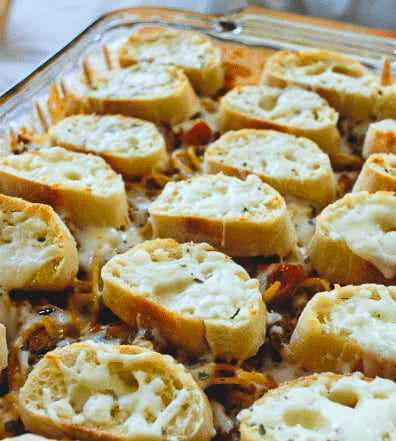 Creamy Cheesy Chicken Alfredo Baked Spaghetti – Ashley at Quirky Inspired shares these cheesy chicken pasta recipe with an alfredo sauce that is also delicious with gluten-free spaghetti.
Salmon & Shrimp Pasta – All of you seafood lovers will want to try this recipe from Christel at Diabetes Strong that combines the seafood and spaghetti with a light sour cream dressing with curry powder and paprika.
Creamy Pulled Pork Spaghetti – This unique recipe from Cooking with Carlee is a hearty one pan dinner that is perfect to rework your leftover pulled pork!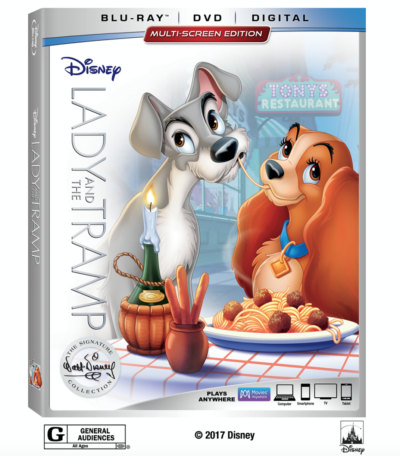 The Walt Disney Signature Collection edition offers three exciting ways to watch Lady and the Tramp – the original theatrical version, sing-along mode and Walt's story meetings – both Digitally and via the Multi-screen Edition (formerly the Blu-ray Combo Pack).
The Multi-screen Edition includes Blu-ray, DVD and a Digital copy, giving in-home consumers the flexibility to watch the film on different devices.
As one of the greatest love stories ever told, Lady and the Tramp is sure to melt the hearts of generations with its beloved characters, brilliant animation, memorable music and sweet sentiment. The animated treasure tells the story of Lady, a lovingly pampered cocker spaniel, and Tramp, a freewheeling mutt with a heart of gold. Through the Signature Collection edition, viewers can relive the pair's thrilling adventures, sing along with the film's unforgettable songs like "Bella Notte," and swoon over one of the most memorable movie moments of all time – the iconic scene in which Lady and Tramp share a plate of spaghetti and an accidental kiss.
Lady and the Tramp is the sixth title to join the Walt Disney Signature Collection, which includes groundbreaking films created or inspired by the imagination and legacy of Walt Disney, featuring timeless stories and characters that have touched generations. The film takes its place alongside "Snow White and the Seven Dwarfs," "Beauty and the Beast," "Pinocchio," "Bambi" and "The Lion King."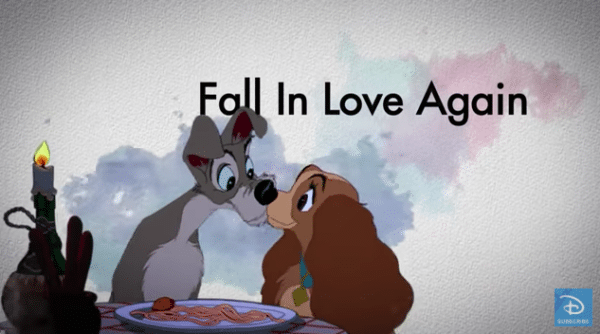 The new bonus features are pretty great, too! They include:
Walt & His Dogs – Through archival recordings and photos, hear the tales of the dogs Walt Disney owned and loved over his lifetime.
Stories from Walt's Office – Take a tour of Walt's office suite on the Studio lot, carefully re-created to look just as it did when he occupied it.
How to Make a Meatball and Other Fun Facts About "Lady and The Tramp" – Watch a delicious lesson on how to make perfect meatballs with teen chef Amber Kelley and Oh My Disney Show Host Alexys Gabrielle.
Of course, previous bonus features are also included in this new collection – watch Diane Disney Miller share memories of her father and Disneyland's early days, listen to "I'm Free as the Breeze," a song originally meant to be sung by Tramp, and view three deleted scenes. Oh, my! Disney went all out with this one!

Buy your copy of Lady and the Tramp from the the Walt Disney Signature Collection HERE!