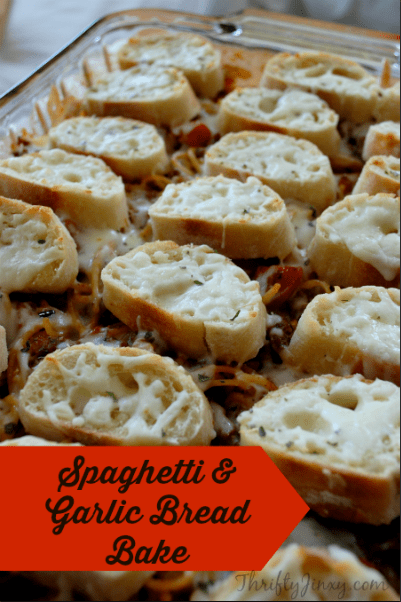 One of the most classic American meals is spaghetti and garlic bread. I remember as a kid it was the only Italian food I knew, except for maybe pizza. Now that I'm older my appreciation for Italian cuisine has widened quite a bit, but that good old fashioned spaghetti with meat sauce is still a satisfying comfort food.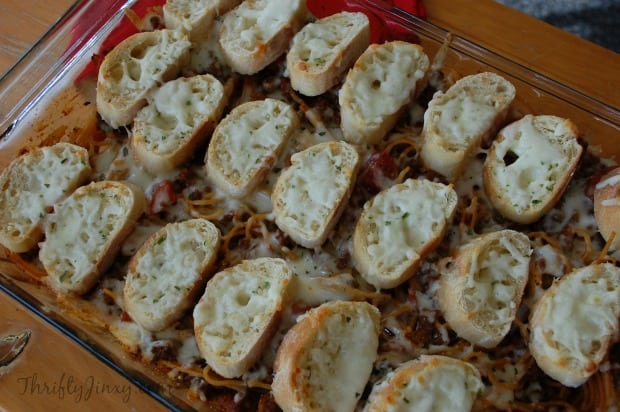 For this Spaghetti and Garlic Bread Bake Recipe I decided to take this classic meal and combine both pieces in one easy-to-make casserole. This recipe is definitely one of my hubby's favorites now and I thoroughly enjoyed it myself!
I used a take-and-bake loaf of italian bread, but you could substitute an already-made loaf, just decrease the baking time a bit at the end.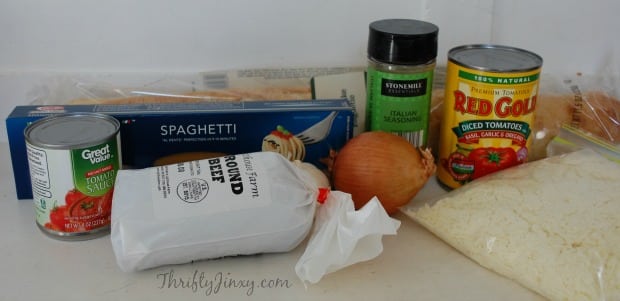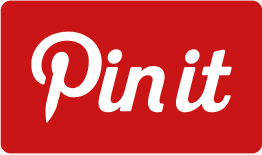 Spaghetti and Garlic Bread Bake Recipe

Ingredients:
1 pound ground beef
1 medium onion, chopped
3 cloves garlic, minced
14 ounce can diced tomatoes*
8 ounce can tomato sauce
1 3/4 cups water
1 1/2 tsp salt
1 Tbsp Italian seasoning
8 ounces spaghetti noodles
1 loaf of take-and-bake French or Italian bread
2/3 cup shredded mozzarella cheese
Garlic salt
*I used diced tomatoes with basil, garlic and organ for extra flavor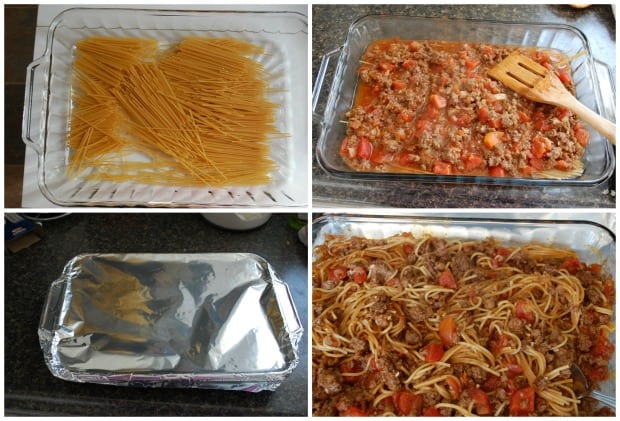 Directions:
Preheat oven to 350 degrees. In a large skillet, brown the ground beef and onion. Add in the garlic shortly before browned and continue cooking two minutes. Drain grease if necessary. (I used very lean beef, so this step wasn't necessary.) Add in diced tomatoes with their juices, tomato sauce, one cup of the water, salt and Italian seasoning. Let simmer for five minutes.
Break the spaghetti in thirds and put in the bottom of a 13×9 baking dish. Pour remaining 3/4 cup water over pasta. Spread the meat mixture over the spaghetti. Cover tightly with aluminum foil and bake for 35 minutes. While it's baking, slice bread into 1/2″ thick slices.
After 35 minutes, remove from oven and space bread slices across the top of the pan. Return to oven (uncovered) for 10 minutes. (If you're using fully baked bread you can skip this step.)
Remove from oven again and top with shredded cheese, focusing on the bread slices, but letting some fall on top of pasta. Sprinkle top with garlic salt. Return to oven for 10 minutes or until cheese is fully melted and just starting to brown.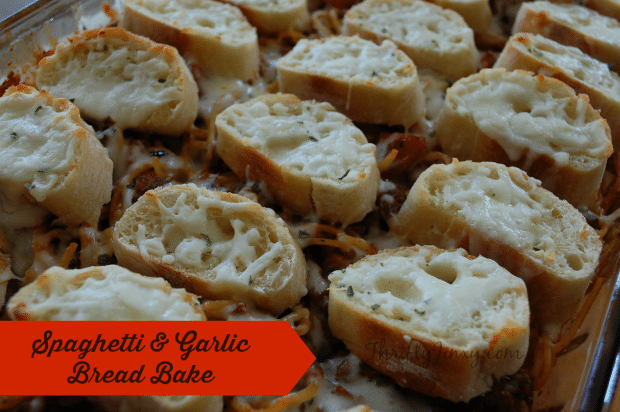 Tools I used for this recipe:
Garlic Press
Bamboo Slotted Spatula
Anchor Casserole Dish with Lid
T-fal Jumbo Skillet