I was invited to this event and provided with Koss products. Any opinions expressed are my own.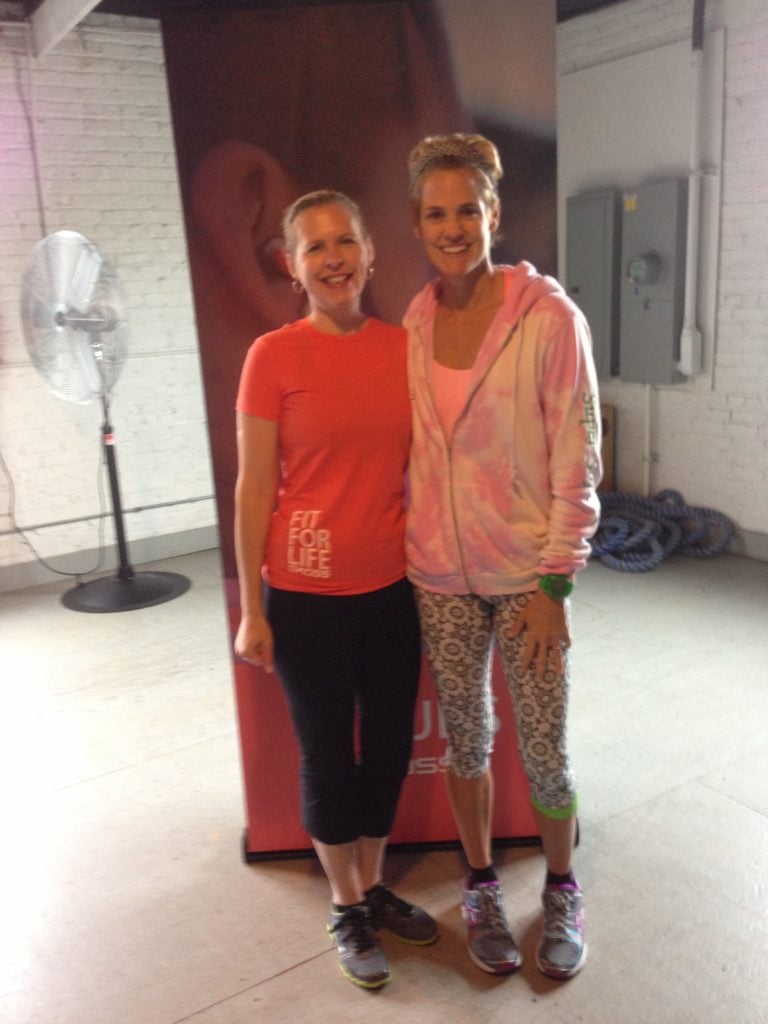 One of my favorite things about my job is the chance to have some very unique and amazing experiences. Last week was one of those times when I got to meet five time Olympian and 12-time medalist Dara Torres. Well, not only did I get to MEET Dara, but I got to be part of a 60-minute spin class that she led herself.
This all took place last Wednesday at Shed Fitness in Minneapolis. When I arrived a few minutes early, about a dozen other bloggers, local media and fitness-types had already arrived and were chatting with the super-friendly and approachable Dara Torres. She shared with us some insider looks at being an Olympian, staying in the Olympic Village (yes it is as wild as everyone says it is) and competition. She also talked about aging as an athlete and what has changed in both her competitive life and in her personal fitness life. Dara and I are both 46 (actually she is exactly 3 months older than me), but having been a professional athlete she seems much more motivated in her personal fitness life. While I work out because I know I should and I like the feeling afterward and what it does for my health and appearance, she works out because she likes working out. That is my new motivation – to make my workouts something I actually enjoy in and of themselves. I have that on the "to do" list!!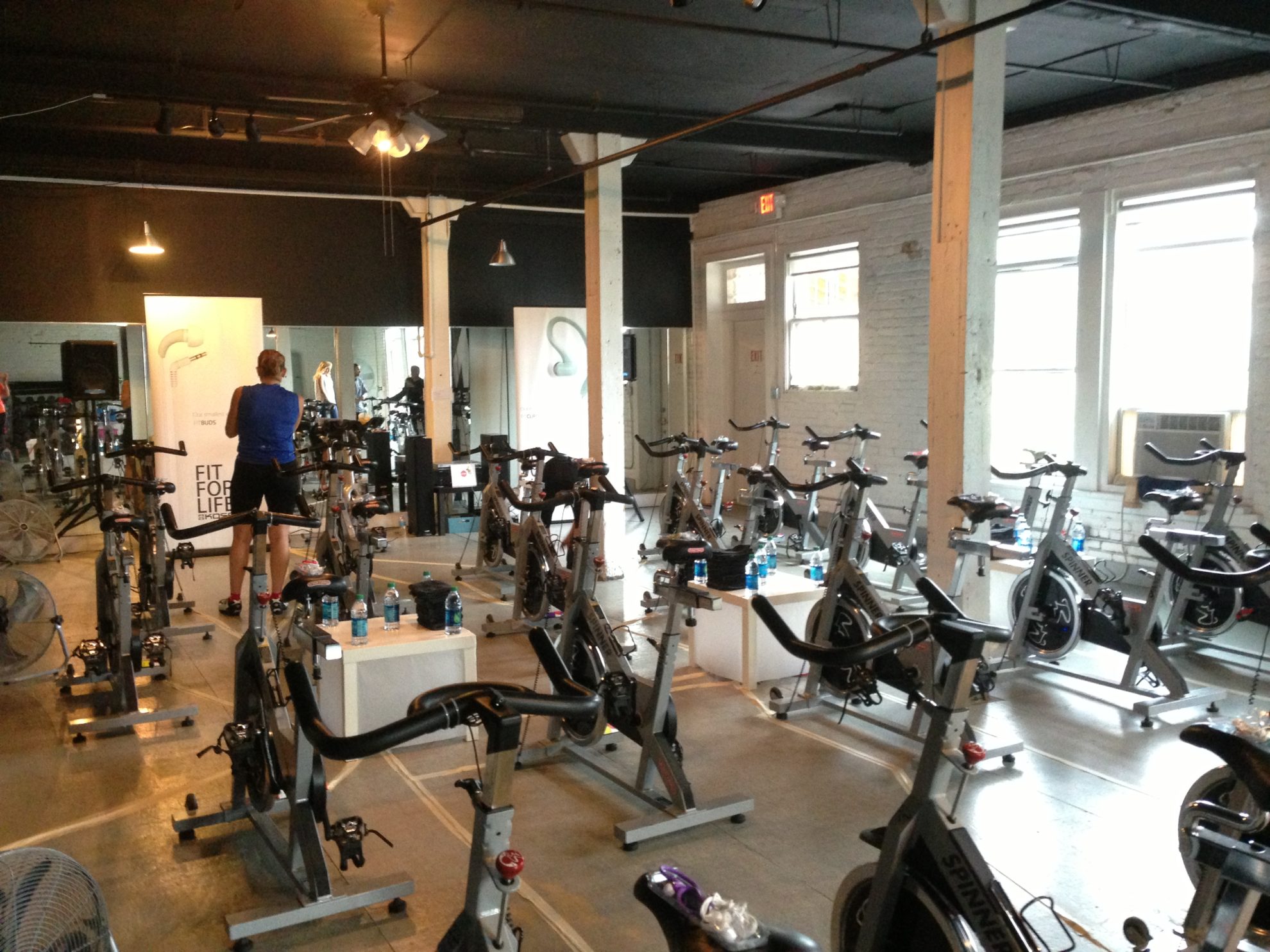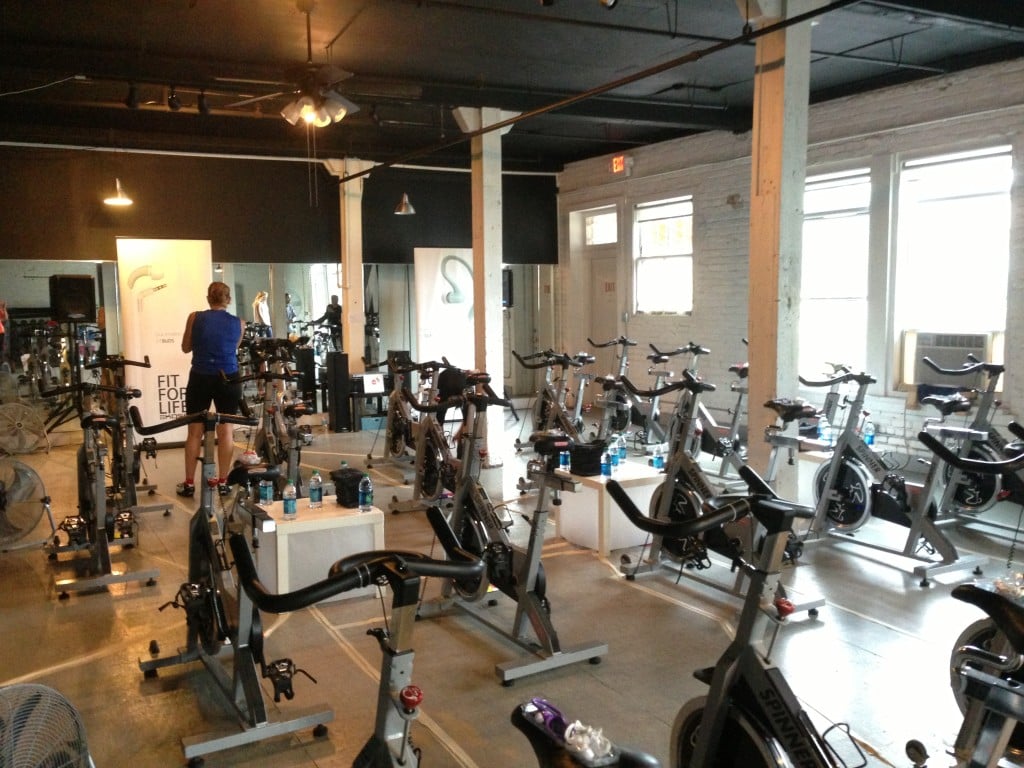 Before class started, we also had a chance to grab our goodie bags, which contained some awesome workout shirts, as well as Koss headphones, as the event was sponsored by Koss. Koss has a new Fit Series that is Designed for Women. By Women. That means they are designed to fit women's smaller ears and are especially good for working out because they are sweat resistant, ultra lightweight and durable. We put them to the test in our 60-minute spin class led by Dara.
I haven't done a spin class in over 10 years, so I was more than a little bit nervous. Dara helped us adjust our bikes and our Koss headphones before we got started. I am usually one who does NOT like to wear headphones because they are always uncomfortable. Dara said I had small ears, which I never realized, but since she has been working with Koss I am sure she has seen a bunch of ears lately and must be right. That must be why most headphones hurt when I wear them. The Koss FitClips that I tried are AWESOME! They were so comfy that I actually forgot that I had them in during the workout. The sound quality was excellent. I'm happy that I found a solution that works so well!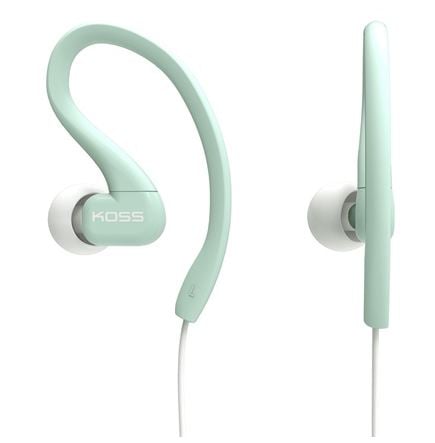 Surprisingly, I made it through the whole class and actually had fun and enjoyed it! It makes me wish I could take spin class with Dara every week. My legs were a little wobbly as I made my way down the stairs after class and they continued to feel the effects the next couple days – but I would do it all again in a heartbeat. I'm actually going to be doing spin classes at our YMCA now and you can bet that I will have my new Koss FitClips along with me!