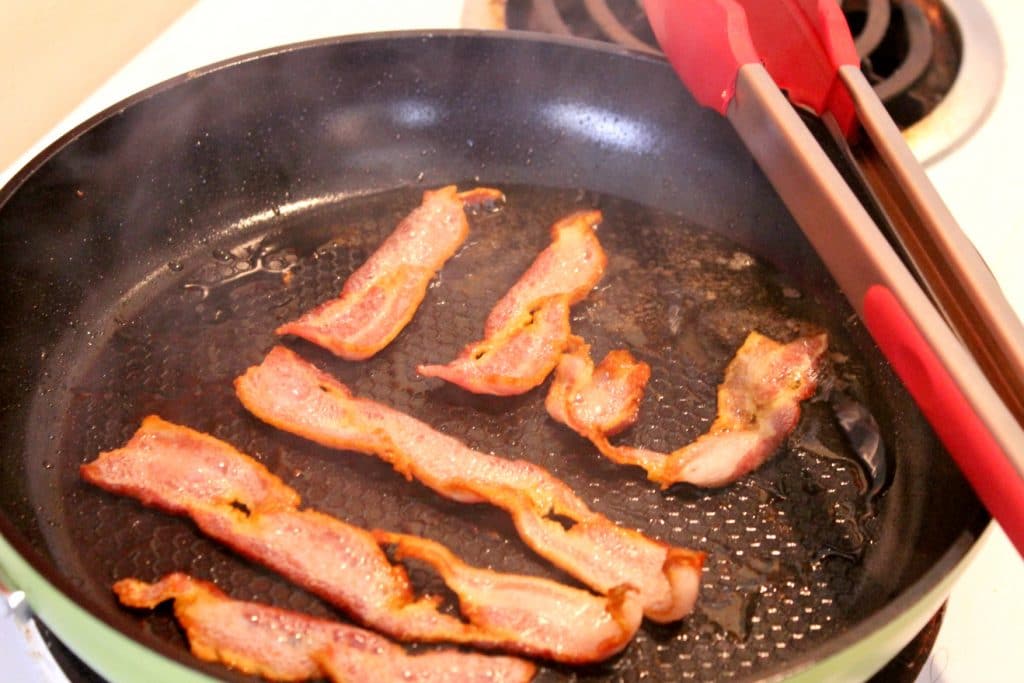 We don't regularly eat bacon at home, so I don't tend to have it in the house, but from time to time a recipe will call for a slice or two of bacon for flavor. If you also run in to this situation there are two solutions.
One is the "plan ahead solution". Buy a package of bacon, open it and separate the slices. Place them individually on a wax paper covered cookie sheet or two so they don't overlap. Stick this sheet in the freezer for a couple of hours until the bacon is frozen. Then take the bacon slices off the sheet and place them in a zippered freezer bag. Then, when you need a slice of bacon, it is easy to grab them individually as they will not be frozen all together.
If you haven't planned ahead and need a slice or two in a hurry or if you don't want to buy a whole package, visit the butcher counter of your grocery store. There you can buy just a slice or two and it will usually be thick cut bacon, which is just perfect for cooking.