If you love to or are TRYING to eat healthy, finding delicious snacks can be a challenge. UrthBox is a fun way to discover new treats every month with their healthy snack subscription box!
If your family is anything like mine, we really enjoy our snacks. But, we have been doing our best to eat, and snack, healthier. We are also tired of the same old choices. Seriously! And, when it comes to snack food, we are definitely in a rut!
But, I will admit, I have never known too much about healthy snacks especially the new ones they have come out with. So, I was doing a little research online and that is when I discovered the UrthBox Subscription box.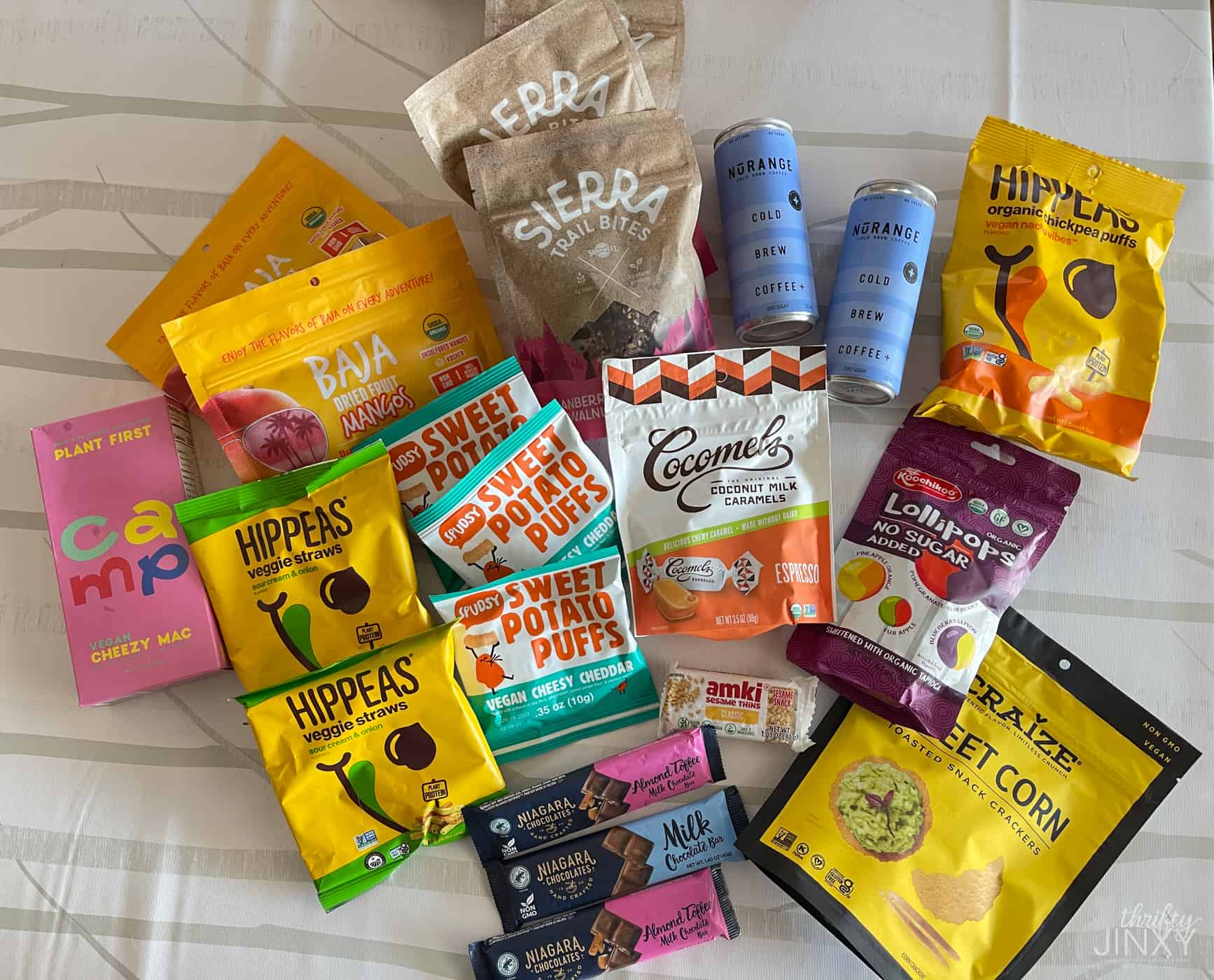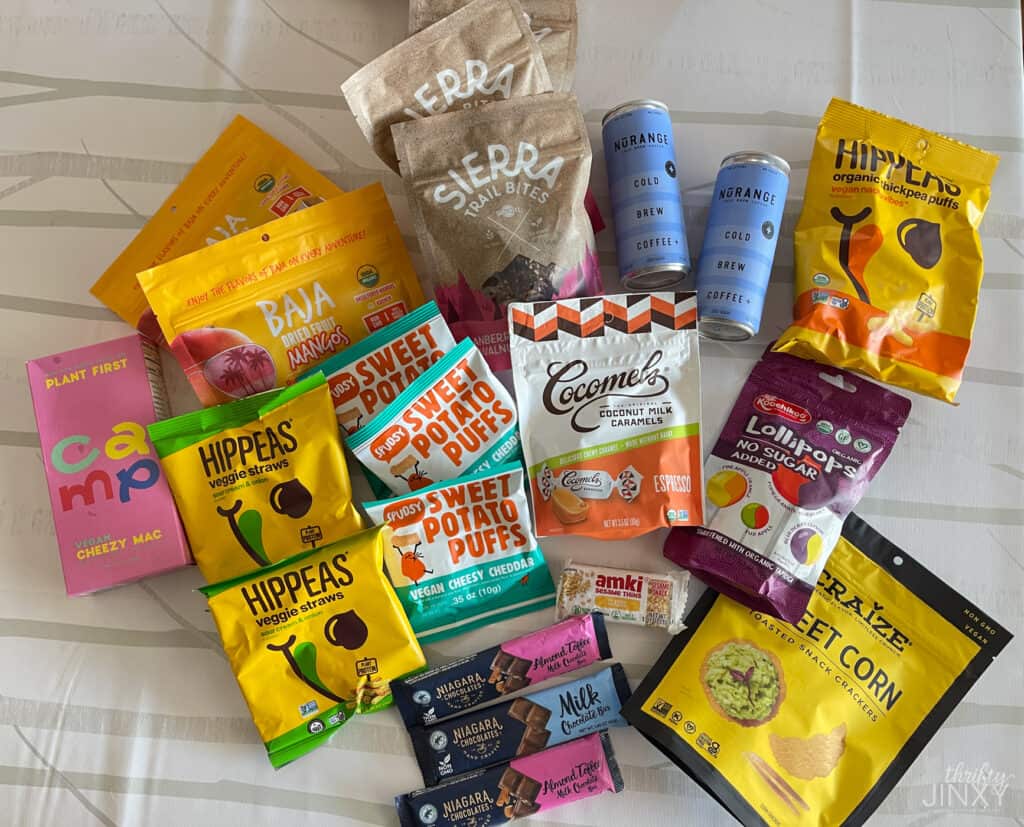 I was intrigued! What a great way to try out new foods, snacks, and beverages! There would be no guesswork as to if it is healthy or not. And, I loved the idea we would get to try new fun products each month. Then, we could decide which were our favorites! So basically, I was excited for an UrthBox Review!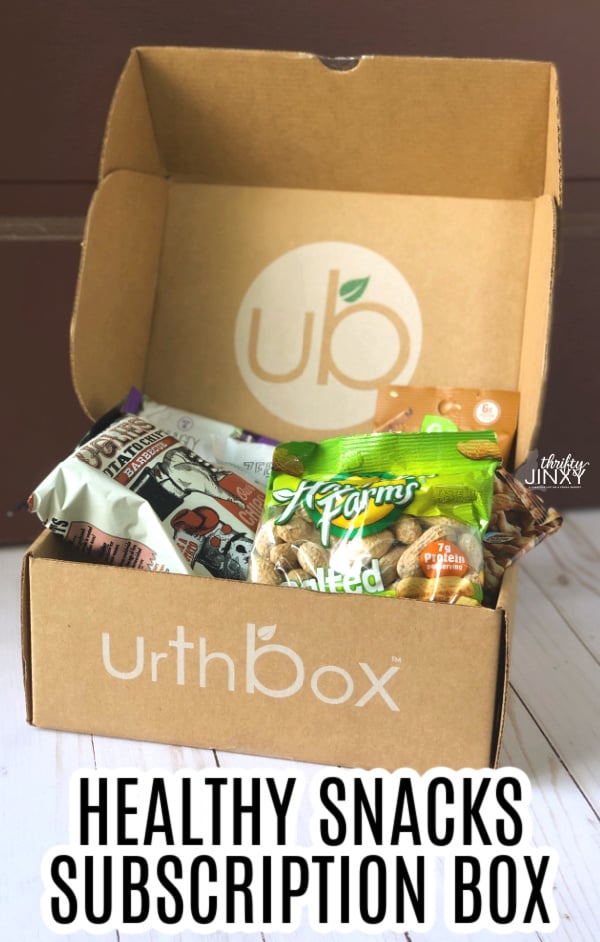 I will admit that I didn't really know what to expect from our UrthBox subscription box, but WOW! UrthBox really outdid themselves! Each of our boxes has been absolutely LOADED with all kinds of yumminess!
Some of my first favorites I "discovered" via UrthBox was KIND Dark Chocolate & Oats bars! The PeaTos Crunchy Rings and Go Raw Sprouted Snacking Seeds were big wins too.
These are all products I would normally have walked past in a store because I am not familiar with them. Now, I can't get enough of them!
Want to know more about this yumminess?
We are all spending more and more time at home now and, well, we know how that goes with snacking 🙂 So, why not try a healthier way of snacking with an UrthBox Healthy Snack Subscription Box? Check out the details below!
What is UrthBox?
An UrthBox is more than your garden variety food subscription box. It is an amazing subscription box filled with full-size HEALTHY products. All the products included in the boxes focus on Non-GMO, Organic and All Natural, and come from brands you can trust. They have also taken healthy snacking seriously by ensuring their products pass strict ingredients, sourcing, calorie, nutrition, and manufacturing standards.
UrthBox is a great way to discover healthy new foods, snacks, and beverages. It is also a great way to provide yummy healthy snacks for your family and/or grabbing a healthy snack on the go. It is also perfect for having healthy snack options at the office for the mid-morning or afternoon snack attacks!
And, did we mention the value? Each UrthBox is loaded with FULL-SIZE products valued at much more than what you pay for the subscription. In the large box, you can enjoy up to 30 brand new full-sized products every month at up to $100 in retail value!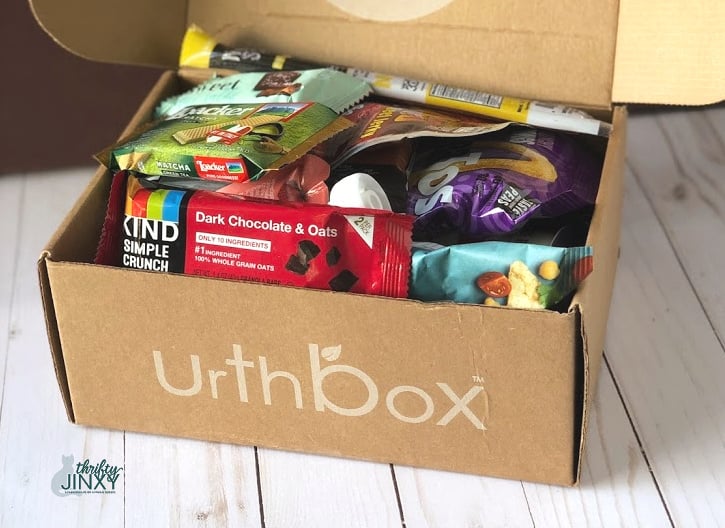 What's Included in an UrthBox Subscription Box?
Monthly boxes include FULL-SIZE products of yummy, yet HEALTHY, snacks such as:
Snack bars
Trail mixes
Granola
Dried meats
Nuts and seeds
Dried fruits and vegetables
Crackers
Crisps
Chips
Super foods
Sweets and chocolates
Cookies
Juices and cleanses
New age beverages

How an UrthBox Subscription Works
Wondering how this fun and tasty subscription works? Each month, UrthBox packs a box with fantastic full-size products and ships them directly to your doorstep.
First, you choose a box. Simply select your box size (see below) and plan length. Then, select from Classic, Gluten-Free, Vegan, or Diet box options.
You can also earn points with an UrthBox subscription. If you like one of the new products, you can purchase more at member discounts. Plus, you can earn big loyalty points for every purchase you make, redeemable at the UrthBox Shop.
Of course, if you decide it isn't for you, you can cancel at any time.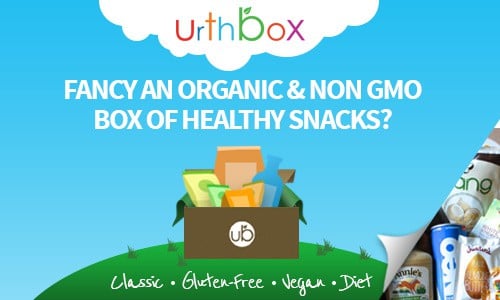 UrthBox Plan Options + Free Shipping
You can choose between 4 box sizes:
Personal (7-8 snacks) for $24.99
Plus (14-16 snacks) for $34.99
Family (21-23) for $44.99
Team (28-30 snacks) for $54
You also get FREE shipping in the USA and to ship to Canada it is only $7 a box.
OH, but wait! You can also give the gift of health! An UrthBox subscription makes a perfect gift for friends and family. When gifting, you can choose from a 3, 6, or 12-month plan.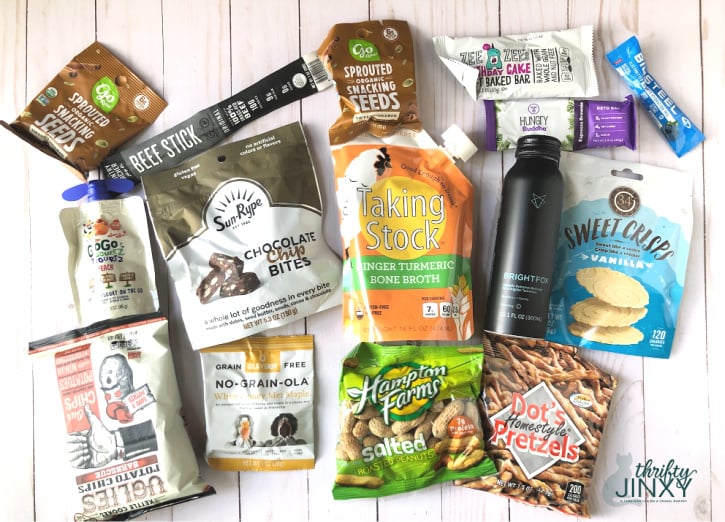 My family and I are loving our UrthBox subscription! The boxes are loaded in products and we get to try new fun products that we may have otherwise never tried. But, now those new products have become "must-have" snacks for our family!
I also love the fact I can try them before buying them in a larger quantity. You never know when trying out new things whether they will be a hit or miss, and this is a good way to try before you buy.
UrthBox Promo Code:
Right now you can get 30% off all boxes through February 28th!! Just use code LOVE30 at checkout when you order HERE.
Are you ready to try some new HEALTHY snacks with an UrthBox Subscription?
Sign up for a monthly UrthBox subscription to receive new healthy snacks, food, and beverages each month. It is a great value for what you get AND a great way to try before you buy in larger quantities!
If you decide it isn't for you, that's alright too! There is no commitment necessary as you can cancel at any time.
So, what are you waiting for? Go ahead and give UrthBox a try today!