New Transformers Construct-Bots are a fun way to get creative! This innovative line lets kids construct, convert and customize the ultimate TRANSFORMERS character of their dreams!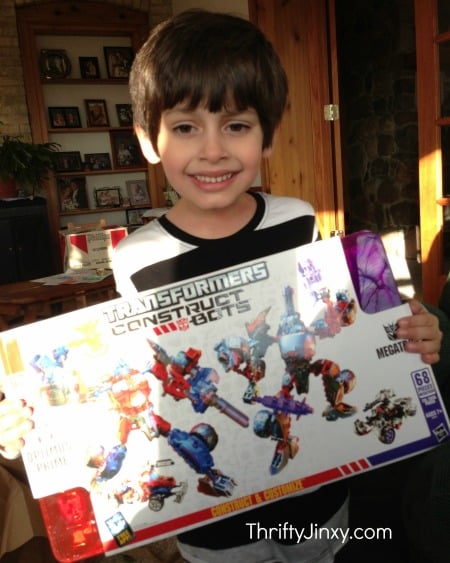 We are BIG fans of Transformers around here. My husband, Mario, has been playing with and collecting them since he was a little boy. He has a huge Rubbermaid tote filled with "well played with" Transformers as well as several boxes and shelves full of still-in-the-box Transformers he is collecting. (I think it kills him to leave them in the package and not be able to play with them!)

This love of Transformers is now being passed down to my nephew, who is well on his way to creating a collection of his own.
Now there is some new and super-cool to add to the mix – TRANSFORMERS CONSTRUCT-BOTS. With these toys you can not only create your very own Transformer, you can also customize them!
TRANSFORMERS CONSTRUCT-BOTS is a new and innovative line that lets kids construct, convert and customize the TRANSFORMERS character of their dreams!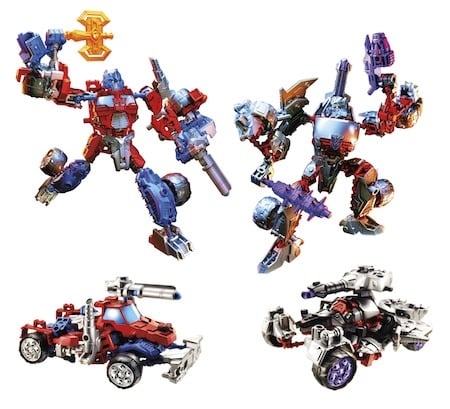 The Transformers Construct-Bots come in pieces, letting you build it yourself from the ground up. You can choose to build it either as a robot warrior or a vehicle. Once you have it all built, you can either transform it to the other mode or else take him apart and build him again!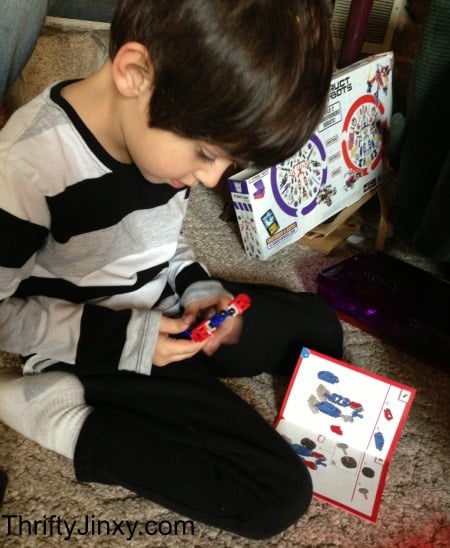 Plus, parts of each of The Transformers Construct-Bots (each sold separately) are interchangeable. So, for example, you can mix up pieces of Optiums Prime and Megatron – anything from the head, arms, weapons or even the Autobot and Decepticon symbols – to create something totally unique – maybe a half good/half evil Transformer!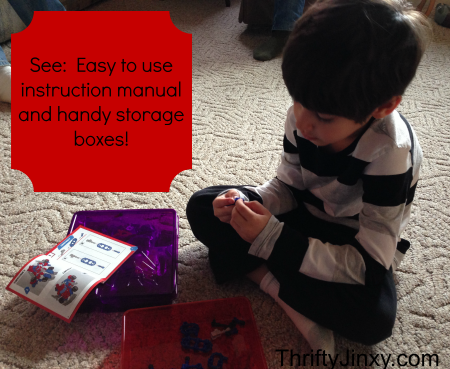 We received the Transformers Construct-Bots Optimus Prime Vs. Megatron Construction Set to review. Little R loves toys that allow him to build and create, so Transformers Construct-Bots were right up his alley. They come with a multi-page instruction book that gives step-by-step instructions for creation. All the pieces are clearly indicated with pictures so he could do most of it himself, but we did give him a little guidance along the way.
We also liked that each figure came with a nice box to hold all of the pieces inside. They are perfect for storage and helping to insure that no pieces are lost along the way!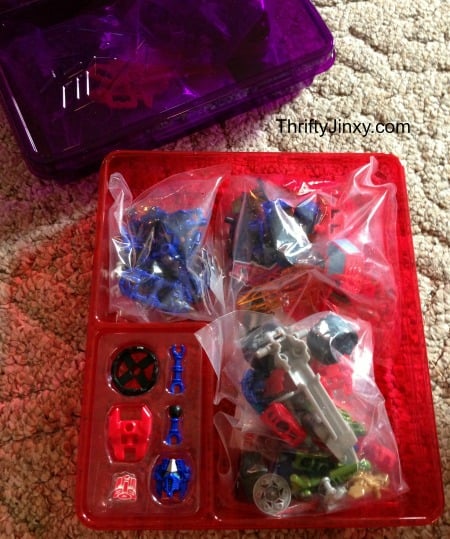 Little R had fun making both Optimus Prime and Megatron AND then making his very own unique creations. Now we're looking forward to trying the other characters in the line to make even more awesome creations with TRANSFORMERS CONSTRUCT-BOTS!
Disclosure: I have been compensated by TRANSFORMERS for your participating in this campaign via the Mom It Forward Blogger Network.