Remember trying to stay up to hear the hoof-steps on your roof as a kid? It meant Santa was here and you were about to find a new toy under the tree when you woke up. That magical memory can start early when you have a reindeer themed party and possibly an early gift.
Below you'll discover some festive and fun options to help get your little ones excited for Santa's sleigh and his 8 flying reindeer – PLUS RUDOLPH! Click any of the images or products and you'll find even more options for the perfect holiday party.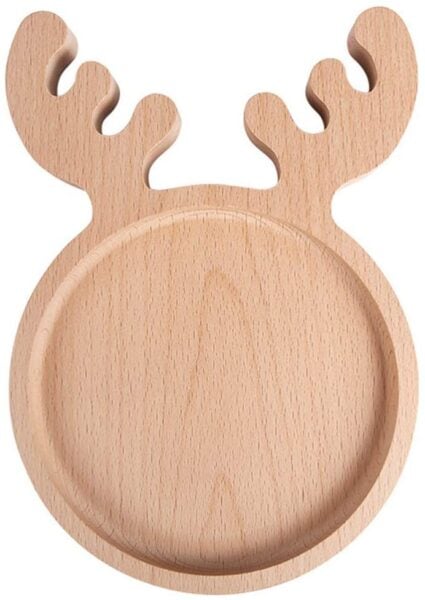 What better way to serve cookies than on this reindeer platter?! You can use it again at night by letting your kids place a cookie for Santa on it before bed.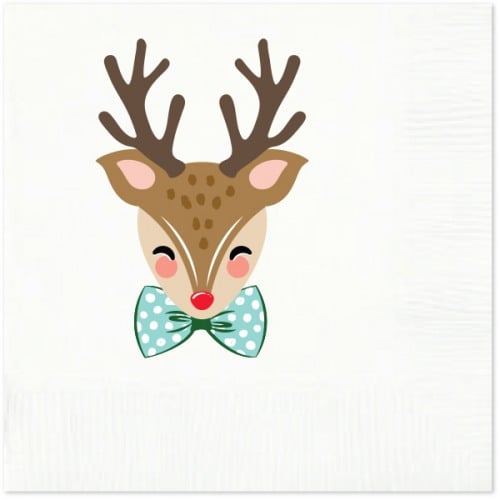 Ready for a fun novelty napkin? These beverage napkins feature Rudolph with his glowing red nose and whimsical bowtie. They're the perfect accent to help protect your tables while keeping the theme of the party alive.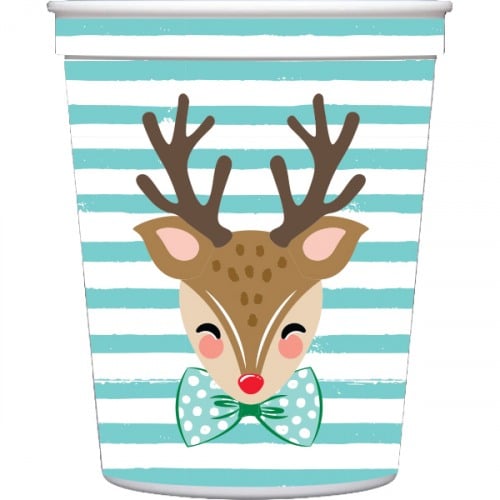 Glassware isn't always an option, especially if you have a lot of guests or little kids. That's why these fun reindeer themed plastic stadium cups are a great alternative. Everyone can have one and keep it after the party as a fun favor.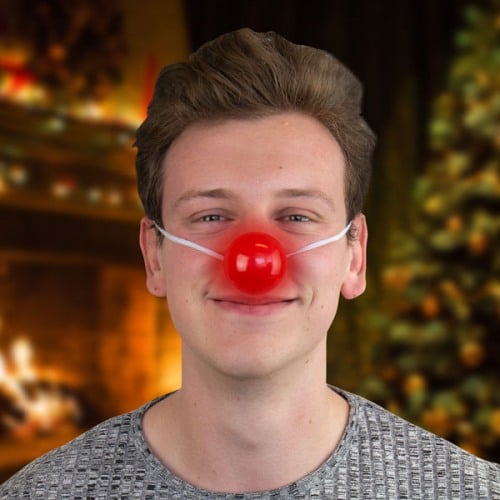 Got some guests who aren't afraid to look a little silly to get into the holiday spirit? Have some of these light up noses on hand to have a little fun.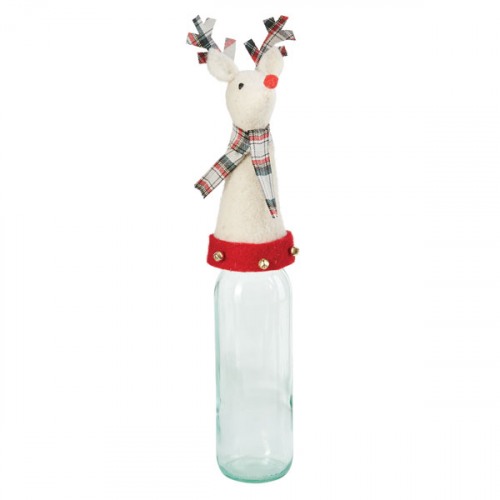 Put the top back on the bottle in between pours with this wine bottle topper featuring a felt reindeer decoration.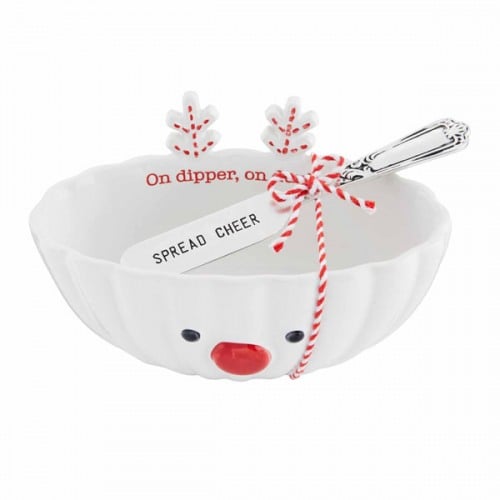 Serve your favorite dip or spread in this adorable reindeer dip bowl set with a "Spread Cheer" spreader. So cute!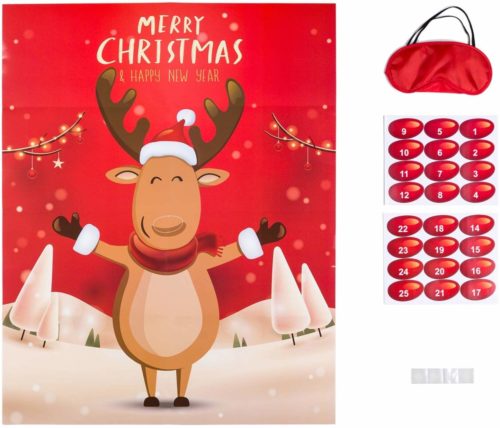 Pin the Nose on the Reindeer Game
Got some kiddos coming to your party? Have a few games out for them to play, like this pin the nose on the reindeer sticker game, complete with red blindfold.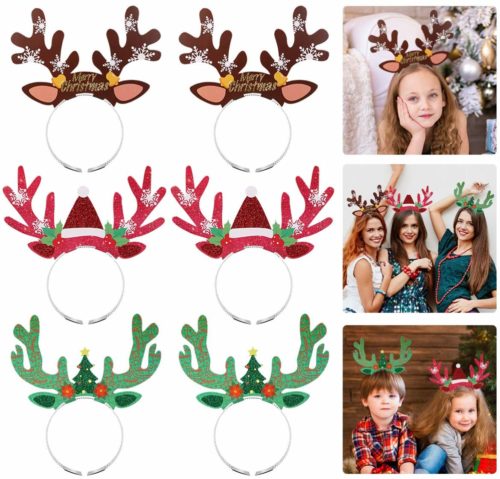 These cute reindeer headbands are one size fits most and will add some fun festive cheer to your gathering.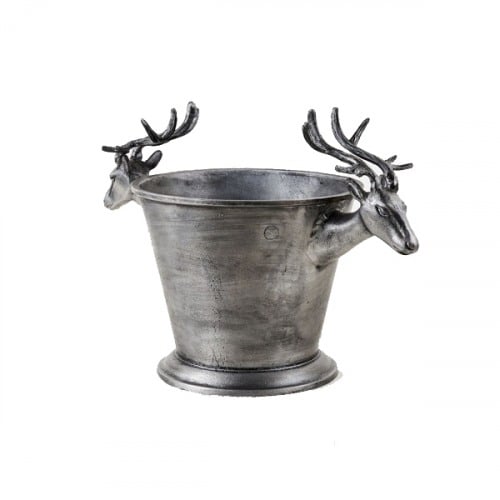 Keep your favorite beverages nice and chilly with this elegant and fun reindeer aluminum ice bucket. It's a conversation piece for sure!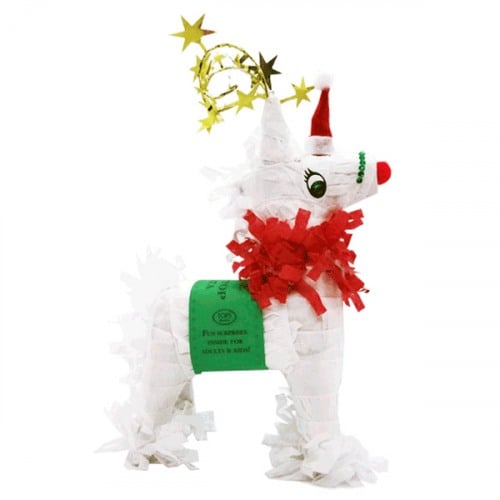 A piñata at a reindeer party? Why not?! This piñata comes stuffed with hidden sweets and prizes inside and is refillable (provided you don't break it open). Prizes may include a vintage-inspired toy, riddle, sweets, gem, fortune, temporary tattoo, quote, and more. So fun!