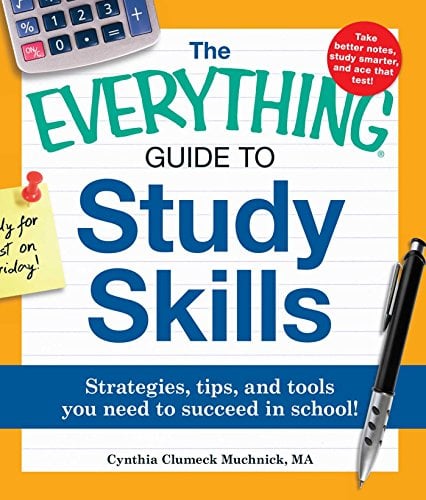 This is a great FREE eBook from Amazon perfect for anyone heading back to school (or parents of kids going back to school!) The Everything Guide to Study Skills is usually priced at $15.95, but right now the price is $0.00. But, hurry because this is a limited time offer and the price will at some point to back up!
UPDATE: This book is now free only as part of Kindle Unlimited.
Kindle Unlimited Benefits Include:
Unlimited reading from over 1 million ebooks
Unlimited listening to thousands of audiobooks
Read on any device
Membership plans are also giftable
Sign up for Kindle Unlimited here.
About the Book:
Here's something worth learning: Studying doesn't have to be a chore! This fun and accessible resource provides the tools you need to develop better study habits, boost your grades, and position yourself for academic success.
Educational consultant Cynthia Clumeck Muchnick uses a wide range of ideas taken from hundreds of students to help you find a unique, effective method suited for your individual learning style. You'll improve transcripts for college applications, ace standardized tests, and become a better student at any level of education.
This indispensable guide shows you how to:
Get the most out of class time
Use the best strategies for note-taking and memorizing
Improve writing skills
Prepare completely for tests
Safely and effectively conduct online research
Use Skype, iChat, or social media to form study groups
With this guide in your backpack, you'll be able to balance school and activities, avoid pre-test panic, and achieve consistently better results.