This is a sponsored post written by me on behalf of Dollar General. All opinions are 100% mine.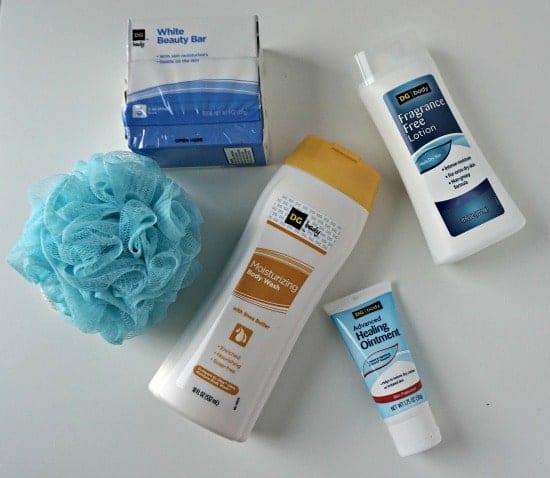 What are the products that you use every single day? For most of us body care products are at the top of that list. Everything from soap and body wash to shaving needs and lotions keep us clean and keep our skin healthy. With everyday use, we can go through a lot of body care products (especially if you have a big family!) While we all have our favorite brand names, they can be pricey. That's where Dollar General is stepping in with their own line of DG body products.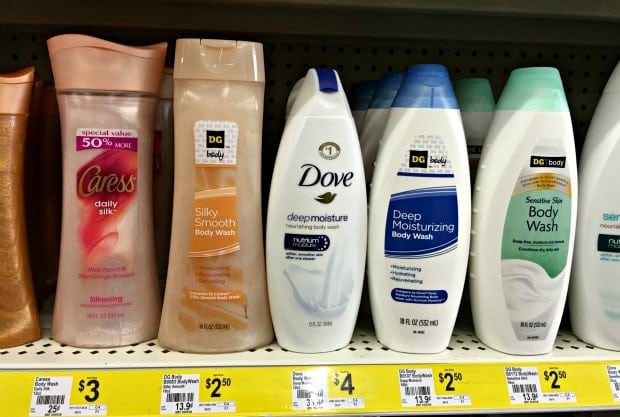 I headed to Dollar General to look for a few of the things we use most often and picked up both the national brands and the DG version of each. I was actually surprised to see how many varieties Dollar General had available. They fit a lot of options in a little space. While browsing the shelves I made sure to get the corresponding DG product for each national brand so I could see how Dollar General stacks up against the competition.
My husband is the bar soap user in the family, so he was the first one to test out DG White Beauty Bar vs. the Dove Beauty Bar. After showering with each he found no difference at all between the two bars. What WAS different is that the DG Body brand was less than HALF the price of the Dove! ($1.50 vs. $3.50).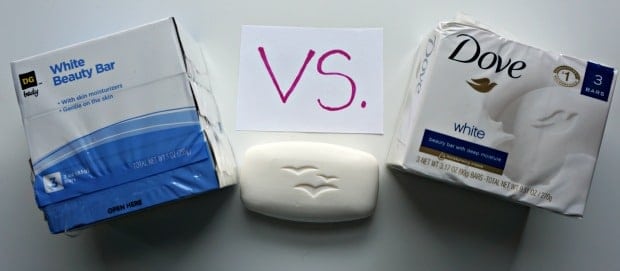 It was then my turn to try the body wash, which is what I use in the shower. I compared the DG Moisturizing Body Wash to the Olay Ultra Moisture Body Wash -both with shea butter. There was again a price difference of $2.50 vs. $4.00, but just like my husband with the soap, I couldn't tell the difference between the two.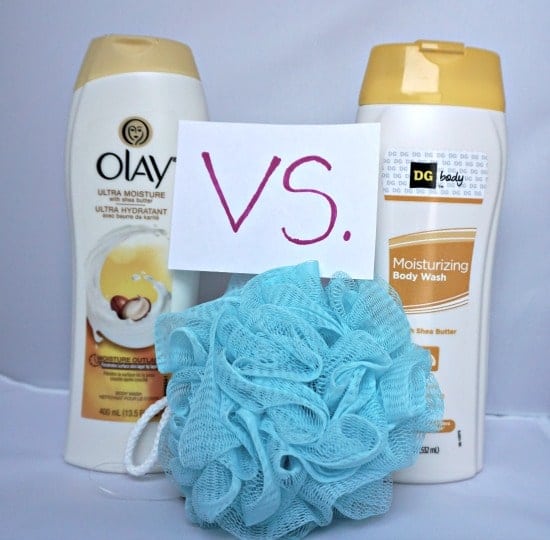 Next it was on to the lotions and I tried the Vaseline Intensive Care Advanced Repair (Fragrance Free) and the DG Body Fragrance Free Lotion. I have to say that I really liked both of these lotions! Unfortunately I haven't been able to put it to the test yet over several days, but so far they are both great. These two had a huge price difference with only $1 for the DG Body brand vs. $3.50 for the Vaseline.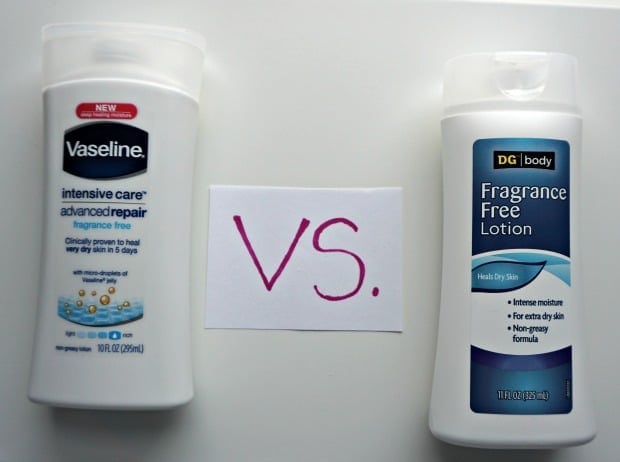 My last comparison was between the Aquaphor Healing Ointment and DG Body Advanced Healing Ointment. The one thing I found lacking here was that the DG brand doesn't include Glycerin, which I find to be helpful for my really dry skin. And again, the Aquaphor was twice the price of the DG brand.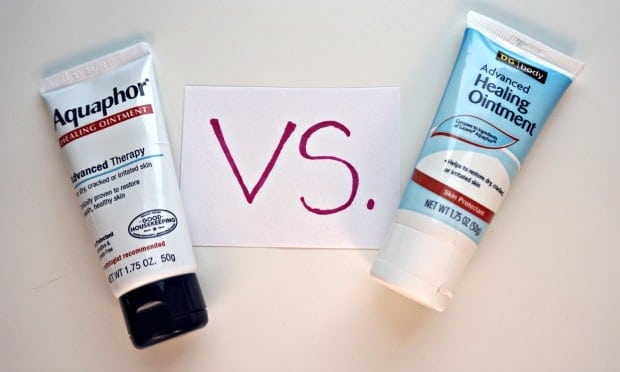 All in all I am pleasantly surprised by how good all of the DG Body products are! Being able to get the quality of products we need at a fraction of the price is a big win in my book!
To find out more about Dollar General, check them out on Facebook, Instagram and Pinterest for money saving tips and ideas and Save on Body essentials with Dollar General!