Out in theaters now is the second SpongeBob Squarepants film: The SpongeBob Movie: Sponge Out of Water! In this newest movie, SpongeBob SquarePants, the world's favorite sea dwelling invertebrate, comes ashore to our world for his most super-heroic adventure yet.
We had a chance to see it after school on opening day and Little R shares his mini review:
Special Offer: Right now, if you buy a Super Ticket from Fandango to see The SpongeBob Movie: Sponge Out of Water in theaters, you'll get 2 FREE Digital HD Movies! Included are:
One digital HD version of The SpongeBob Squarepants Movie (2004) to watch instantly
One digital HD download of The SpongeBob Movie: Sponge Out of Water before the DVD release date
I have to say that I have never been a SpongeBob fan. Actually I don't think I have ever seen a full episode of the cartoon. But I was the only one in the family willing to go see the movie with Little R and I'm glad I did. It was really fun!!
I also loved Antonio Banderas as the pirate Burger Beard. If you're like me and don't know who the characters are, this ultimate SpongeBob Squarepants character guide can help you prepare a bit. I still followed along fine without knowing who anyone was, but this would have been helpful!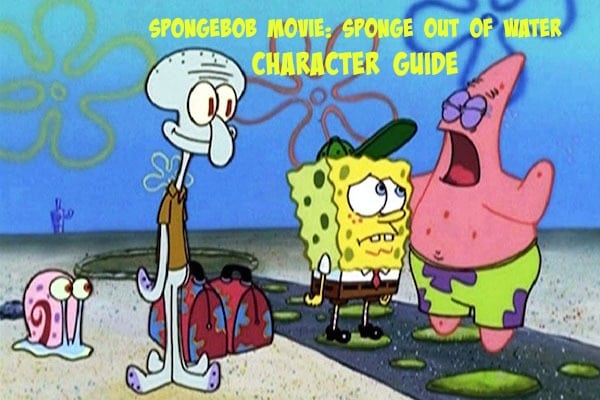 For even more SpongeBob fun, take this quiz to find out which SpongeBob character you want to be. Just answer a few fun questions and it will match you up with your character. I got Sandy Cheeks!