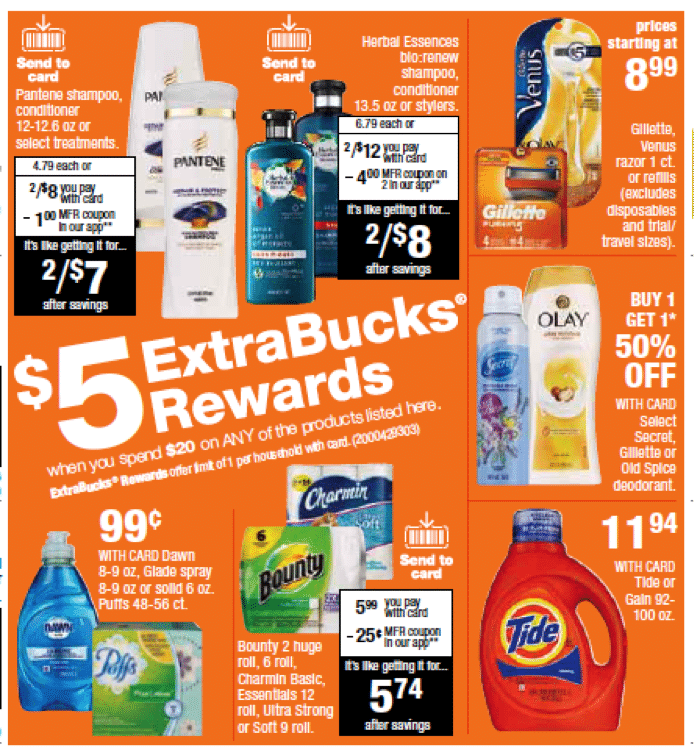 It's time to stock up on products your whole family can use with a special offer valid this week only!! Spend $20 on select P&G products at your local CVS Pharmacy and you'll get 5 ExtraBucks to spend on a future shopping trip! The products included in the offer are select Tide, Gain, Dawn, Puffs, Bounty, Charmin, Gillette, Venus, Pantene, Olay, Secret, Head & Shoulders, Always and Tampax. See store or circular for details.
In anticipation of the holiday season, it's a good time to stock up on Bounty and Charmin. More people visiting, holiday celebrations and houseguests all lead to the paper products being used in a HURRY. Being prepared is better than running out and having to make a special trip to the store just for toilet paper!
If you ARE expecting house guests, a nice touch is to prepare the room where they are staying or the bathroom they will be using with a basket of products to use during their stay. Add in Olay body wash, Pantene Shampoo and Conditioner, and Secret or Old Spice deodorant, and they're good to go! A new box of Puffs on the bed side table can be the finishing touch.
These special offer runs through 10/21/2017, so be sure to get to CVS today, spend $20 on select P&G products and get your 5 ExtraBucks to spend on your next trip!