It's time for back to school! Heading back to class can be made a little more fun with fun snacks to look forward to in the lunchbox or for after school. Snack Pack® is a super easy go-to for that fun. You know what is even more fun than Snack Pack®?? Snack Pack® with mix-ins!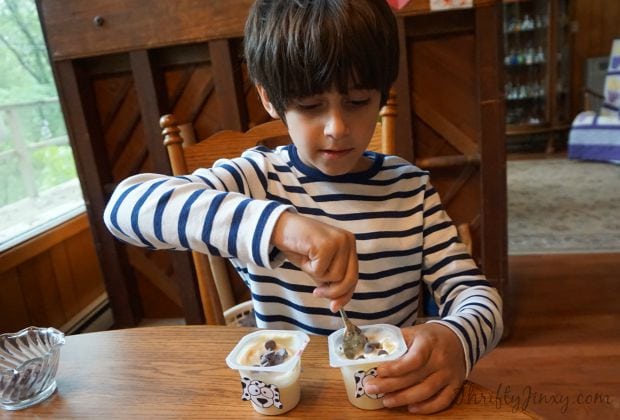 We have lots of things that we like to mix into our Snack Pack®: cereal, nuts, dried fruit, ice cream topping – you name it. But, for an extra special treat to kick off the back-to-school season, we decided to create these cute Dalmatian Snack Pack® cups! We love our animal friends and Dalmatians are right up there at the top of the cute scale.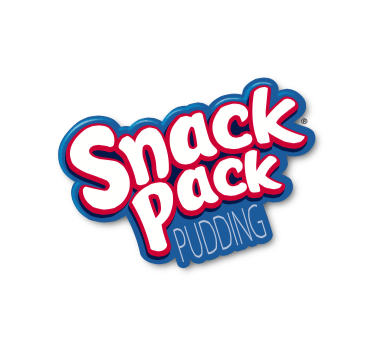 To make these fun snacks, we started with Vanilla Snack Pack® and then added either chocolate chips or raisins (or a combination of both) to make the Dalmatian spots! Then, to give the Dalmatian his face, we just printed and cut out the faces from this printable DIY Dalmatian Snack Pack Pudding template. To attach the faces, we looped a piece of clear tape and applied.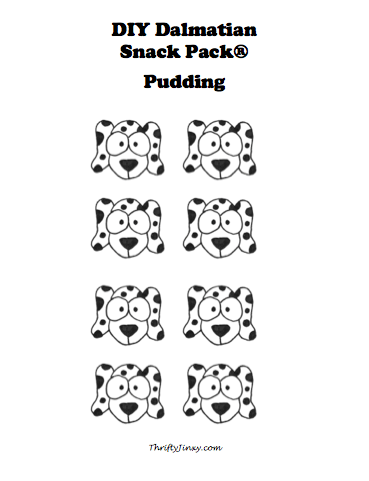 Little R had a blast making these treats! He was so careful cutting out his little Dalmatian faces and then mixing in the chocolate chips and raisins so that the spots were distributed just right. But even more fun than making our creations was eating them!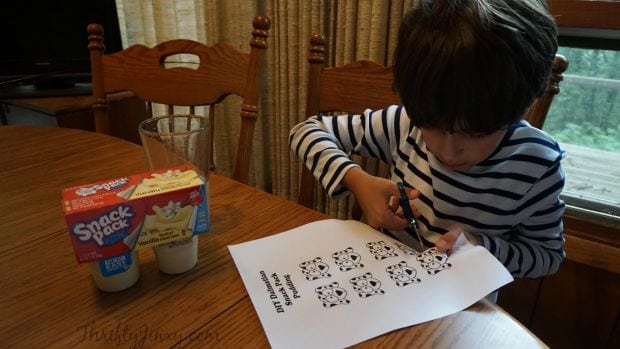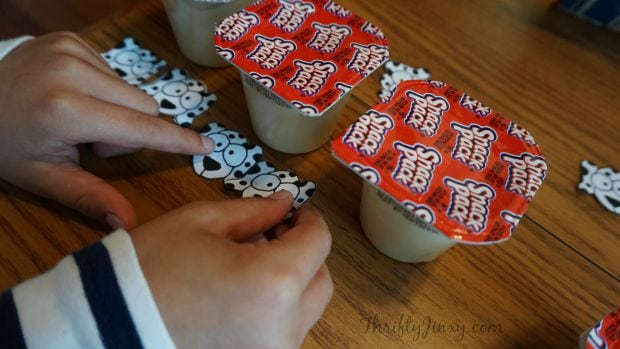 This back to school season, take a moment to slow down and enjoy a tasty and fun treat with the kids. Snack Pack comes in a variety of flavors and offers endless mix-in opportunities the kids can help prepare. Each serving of Snack Pack is fortified with as much calcium as an 8-oz glass of milk,* so you can feel good about serving your kids Snack Pack. For mix-in inspiration, visit Snack Pack on Pinterest (pinterest.com/snackpack) and Facebook (facebook.com/SnackPackPudding).
** All Snack Pack products contain 30% DV calcium, with the exception of Bakery Shop Lemon Meringue Pie, Lemon Pudding, and Snack Pack Gels.