We spotted some great deals on Barbie over on Amazon right now. There are lots of things to make a little girl or a grown-up Barbie collector happy and these are just a few of them!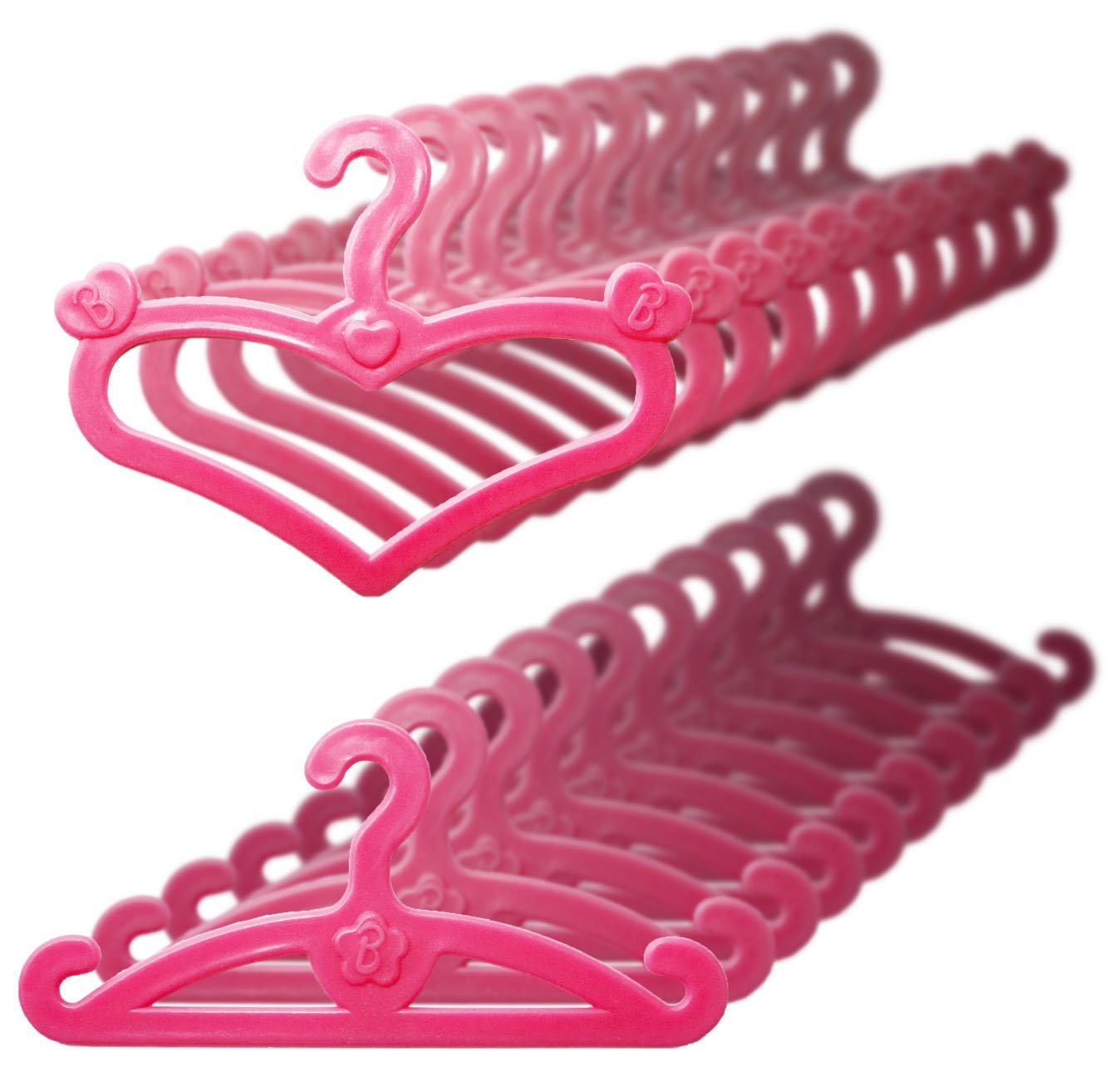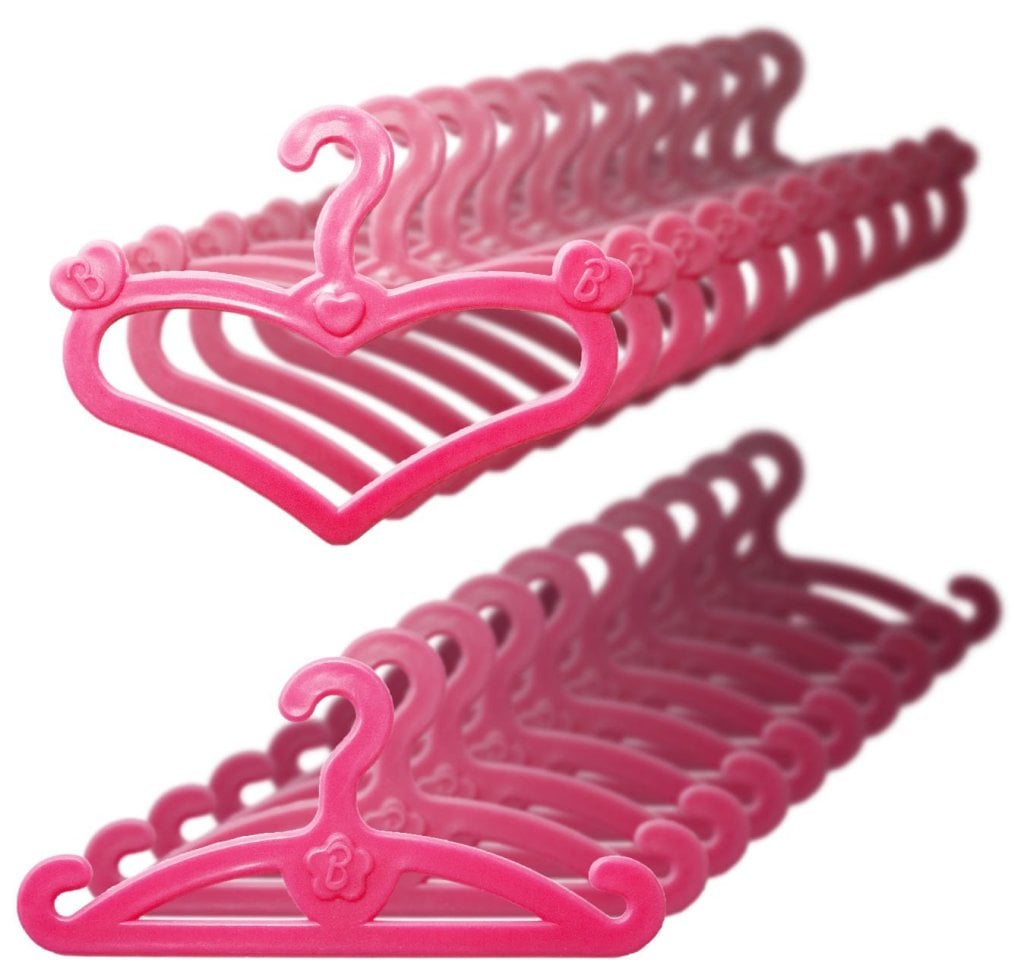 If your little girls have a ton of clothes for their Barbie dolls? There is a great deal to help you organize all of Barbie's outfits with Barbie clothes hangers. For under $3 with FREE SHIPPING you can buy a set of 20 Barbie hangers. You'll get 10 heart shaped hangers as well as 10 regular shaped hangers. The perfect addition to Barbie's closet. These would also make great Valentine's Day gifts, Easter basket items or stocking stuffers.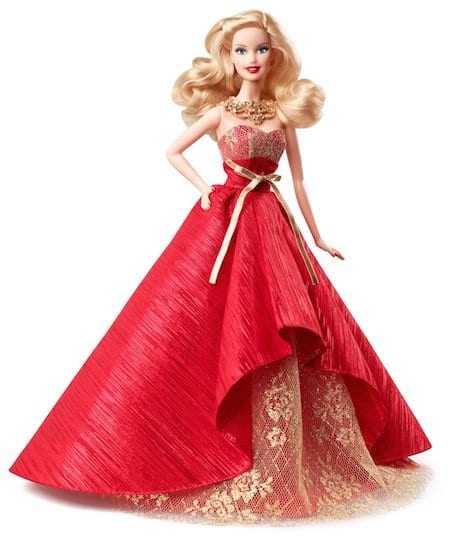 Another great deal right now is the Barbie Collector 2014 Holiday Doll! Barbie is dressed in a rich red fabric that modernizes a classic silhouette with sweetheart neckline and full, floor-length skirt. Golden lace and a gold bow decorate the gown. She also wears a spectacular statement necklace featuring an intricate floral pattern. Right now you can get her for only $19.99! With that beautiful red color I think she would make a great Valentine's day gift!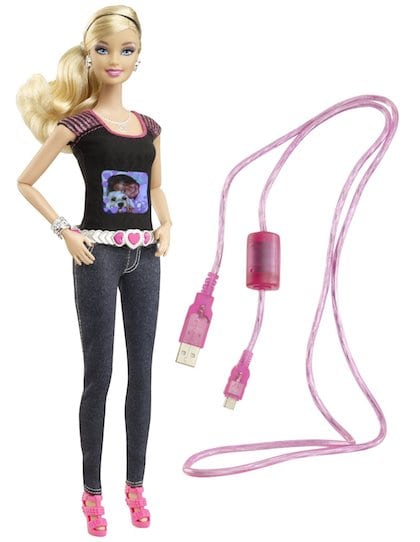 Another amazing find is the Barbie Photo Fashion Doll! This super-cute doll has a special embedded camera lens, so when girls point and shoot, the image projects onto Barbie doll's shirt, creating the trendiest graphic tee. By using the viewfinder built into the doll's back (and disguised as part of her necklace) you can shoot pictures from Barbie's point of view.