Save on back to school with great deals on school uniforms at Walmart! Combine that with their backpack deals and you'll be good to go.
Walmart is having a Back to School sale online right now with great prices on uniforms and backpacks! I know it seems early to be thinking of Back to School but you can grab some great deals with this sale such as:
Backpacks Starting at $6
Girls' and Boys' Uniforms Starting at $5
Toddler Uniforms Starting at $4.98
Juniors and Young Men Uniforms Starting at $8
Walmart School Uniforms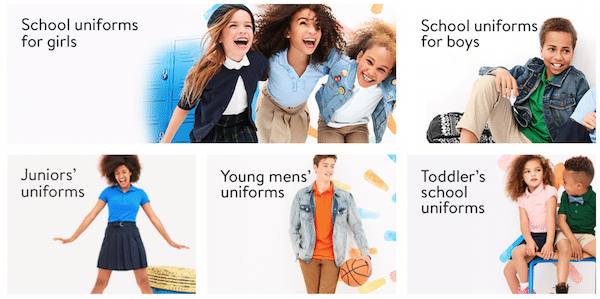 Even if your child doesn't have to have uniforms these are generic solid colored clothing pieces that would still be great for their wardrobe!
Shipping will be free on orders of $50 or more. Head over here to shop this great sale and to see all of the deals included in this sale.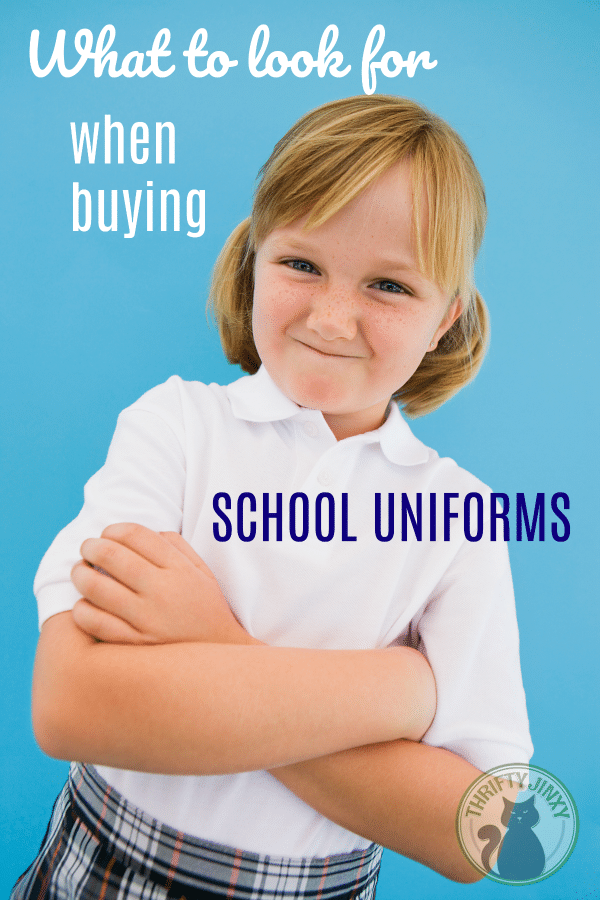 How to Choose School Uniforms
We like school uniforms because they make school clothes shopping a lot easier. There are some standard guidelines with not a huge amount of choice available, so it cuts down on the stress of finding things your kids like and you find appropriate! It can also be a big money saver, especially when Walmart school uniforms are so reasonably priced, even when it isn't sale season! Here are a few things to keep in mind when shopping for school uniforms.
Comfort is Key
Your kids will be wearing their school uniforms more than any other clothes, so you want them to be comfortable! Plus, uncomfortable clothing can be distracting and take away from the learning process. Have your child try on the sizes and styles to make sure they fit well AND make sure the material feels good. Watch for itchy fabrics or tags that can rub on skin. Tagless options are great!
Durability
You can save money and your kids can have better looking uniforms if they are durable. You might have to spend a bit more for more durable clothing with things like pants with double-layered knees and double-stitched seams, but they will last longer and can save you money in the long run. You can also plan ahead and treat the fabrics with waterproofing spray to help protect it from spills and stains.
Plan for Seasons
Depending on the climate in your area, you may need to buy uniform pieces for both hot and cold days. If your kids are allowed to wear shorts, they are a blessing on hot days and if girls are allowed to wear pants they can keep them much warmer in the winter. Sweaters or school-approved sweatshirts are also helpful on cold days.
Choose the Right Fabrics
You want your school uniforms to be as easy to care for as possible. Ironing on a school day is NOT fun! Look for fabrics that are easy to wash and wrinkle-resistant. For rambunctious or messy kids, dark-colored shirts will hide small stains or spills much better than white shirts and stay looking new longer.