See how to save money on milk by using powdered milk in recipes. We also have some tips for finding and storing dry milk.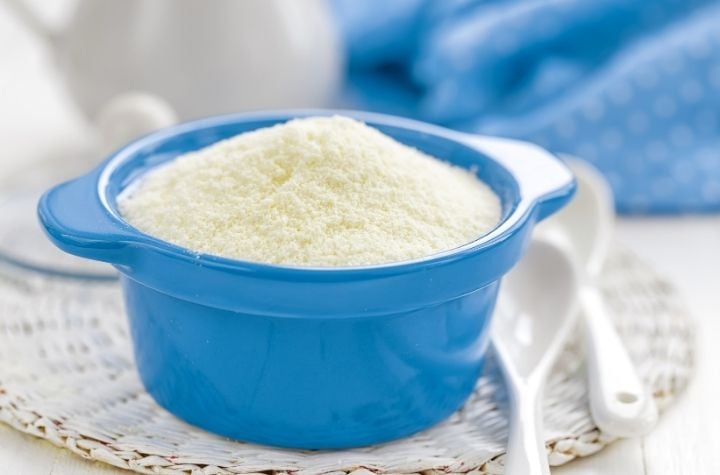 Milk is expensive! Luckily the price has gone down in the last month or so, but it still adds up. While this tip won't save you enough to buy a new car, every little bit helps, right?
Whenever cooking or baking with milk, you will never notice a difference if you used powdered milk instead. You'll also find powdered milk by the names dry milk, dried milk and milk powder
To make it simple, if a recipe calls for one cup of milk, you just add in 1/3 cup of powdered milk and 1 cup of water instead.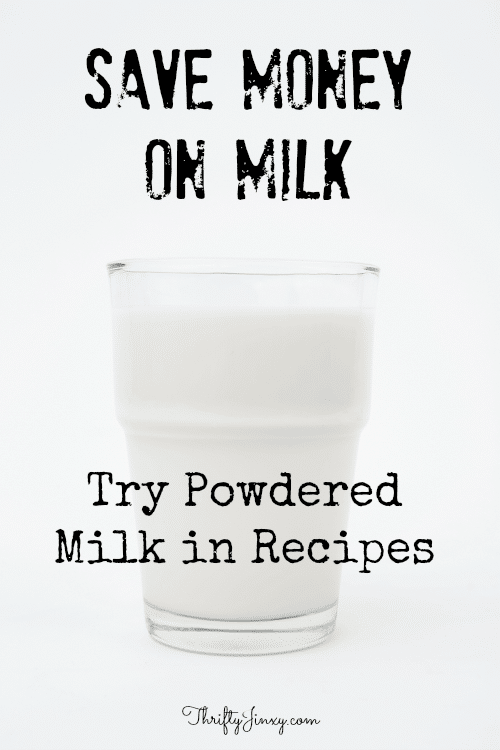 To avoid a lot of calculations, if a recipe calls for 1 1/3 cup milk I'll use 1/3 cup powdered milk and one cup water along with 1/3 cup regular milk – – but that's just because I'm lazy and usually and in a hurry! It's easy to do quick calculations/measurements if you want to use all powdered milk.
I buy powdered milk in bulk at the natural/health food co-op. That way it is a LOT cheaper than buying it in boxes at the grocery store.
We are not ones to use powdered milk for drinking/cereal though. I know some people do use it for that or else mix it half and half with regular milk, but we're just not crazy about the taste.
Fortunately, you can NOT tell the difference at all when it is used in recipes.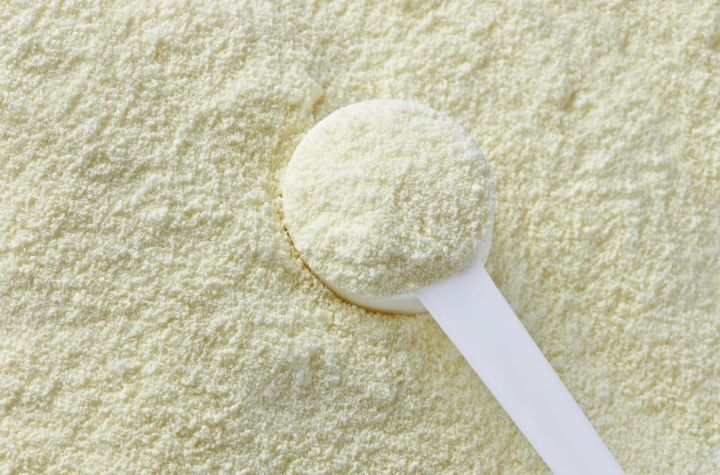 How is Powdered Milk Made?
Powdered milk is made by evaporating milk to dryness so that all the liquids are removed and only the solids remain. This process is sometimes called spray drying where the milk is preheated, evaporated and then heated again.
Where to Buy Powdered Milk:
You can find powdered milk in the baking aisle of your grocery store. I also buy Carnation Dry Milk via Amazon.
How to Store Dry Milk:
Unopened, dry milk can last for years, but once it's opened, it should be used within 3 to 6 months. To keep it fresh the longest, be sure to keep in a dark, dry place, preferably at room temperature or lower.