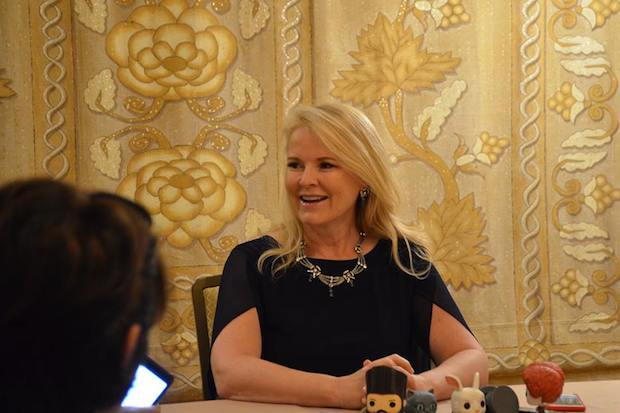 Disney's Alice Through the Looking Glass is now in theaters! Last week I had a chance to sit down with Producer Suzanne Todd to discuss her role in making the film and her thoughts about the story, the actors and what was involved in bringing this larger-than-life tale to the big screen.
It has been ten years since Suzanne first started making the Alice movies, which is a long time period, especially since she said that they had never intended to make a sequel. Because a sequel hadn't originally been part of theplan, she wanted to be very careful about it. It was important to create something that was true to Alice's story.
Suzanne thought Through the Looking Glass was harder because the response to the first film was unexpected and overwhelming.  They wanted to make something that would be commercially viable (because that's why you get to make more movies), but also wanted to do something that says something important. Getting the cast together was march harder for this film because they have all had flourishing careers and it was hard to find time when they were all available. The schedule continued to be a challenge as they filmed.
Once things started rolling again, Suzanne said it was such a pleasure to be working with the cast again after such a long period between the two films. She described that on the first day that Johnny Depp was working (and was in makeup with the wig and contacts), "the first time he opened his mouth and spoke, I got tears in my eyes because it was like seeing the Hatter again … It was like seeing an old friend that I hadn't seen for so long."
When asked what part of the story of Through the Looking Glass was her favorite, Suzanne hesitated in choosing just one, but then said that the sister story is very special for her. She has two sisters and can relate to that dynamic. "When you look at the young White Queen … she's not a bad person. I think all of us have behaved that way. I behaved that way when I was a kid. … She just did the wrong thing in the moment …. and then you see the trajectory of everything that happened because of that."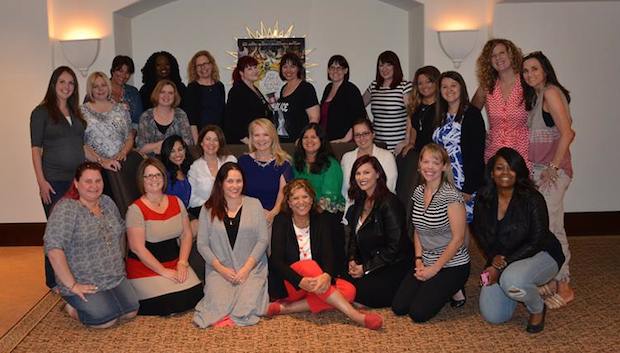 As a mom of three kids, Suzanne is always juggling her home life and her professional life. The two came together when the film was shooting in London. The location was too far away for her to fly home on weekends, so she picked up her kids and brought them to stay with her for the entire time. She joked, "It was like a working mom will never have it so good because they were my prisoners! We would wake up in the morning, and we would all go to Shepperton together. We would take the crew call in the morning, and then they each had a classroom where they would go and do their school work from home with a tutor. Then we would have lunch together, and then they would each go to a department that was their favorite."
"My oldest would go to the camera department. My little girl would go to what she called fashion, but we call it the costume department, and work with Colleen (Atwood). And then by the time we wrapped, we would have dinner and watch dailies and go home.  They were like in my clutches. They weren't going off with their friends or going to their softball games, so that was super fun for me and 'my prisoners'."