Hey fellow pizza fans, we have something NEW to be excited about. Pizza Hut has just added a bunch of NEW menu offerings to create the Pizza Hut Flavor of Now.
Not only are there new choices of premium toppings to put ON your pizza, but there are even new crust flavors, sauces and really cool drizzles to top it all off.
With all those options, there are hundreds of different combinations you can create to make the pizza that is perfect for you.
New Pizza Hut Ingredients
I think what I'm most excited about with the Pizza Hut Flavor of Now are the five new ingredients of Fresh Spinach, Classic Meatballs, Sliced Banana Peppers, Salami and Peruvian Cherry Peppers. These all can deliver a whole lot of flavor to a pizza!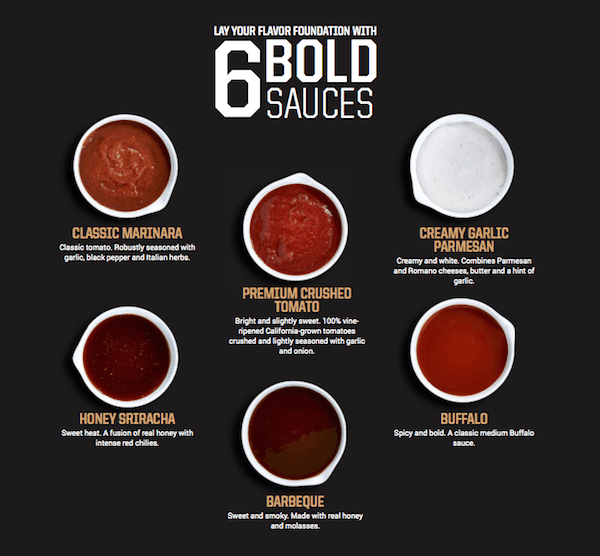 Pizza Hut Sauce Flavors
Next up are 6 bold sauces to top your Pizza Hut pizza with flavor. Sauce flavors include:
Classic Marinara
Premium Crushed Tomato
Creamy Garlic Parmesan
Honey Sriracha
Buffalo
BBQ
I'm anxious to try the Premium Crushed Tomato on our NEXT visit because I love the fresh taste crushed tomatoes can give a pizza. This sauce, made from 100% vine-ripened California-grown tomatoes, is bright and slightly sweet with only a light seasoning if garlic and onion.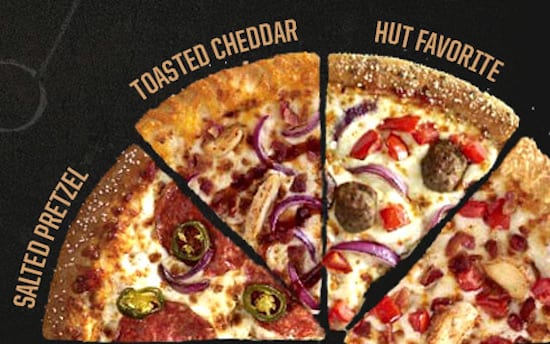 Pizza Hut Crust Flavors
For the finishing touches, we have crust flavors and sauce drizzles. The crust flavors are brushed, sprinkled and baked onto the edge of your crust.
There will be no more untouched, abandoned crusts on the plate when you're done!
There are 8 different crusts to choose from including:
Hut Favorite (a garlic buttery blend with a touch of grated parmesan and italian herb)
Toasted Parmesan
Salted Pretzel
Honey Sriracha
Fiery Red Pepper
Toasted Cheddar
Toasted Asiago
Garlic Buttery Blend.
Then, for the final finishing touch, there are sauce drizzles. This is a pretty little spiral to decorate and flavor the very top of your pizza. Choices include Balsamic, Honey Sriracha, Barbecue and Buffalo.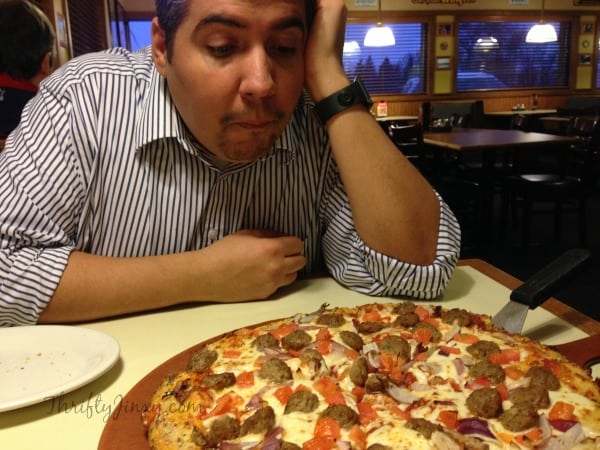 To try the new Flavor of Now menu, our original intention was to create our very own pizza with these new choices. BUT, after much discussion we found it hard to decide.
Luckily, Pizza Hut has lots of suggestions of their own with pizzas like the Garden Party, Cock-A-Doodle Bacon, Pretzel Piggy, Sweet Sriracha Dynamite and seven others.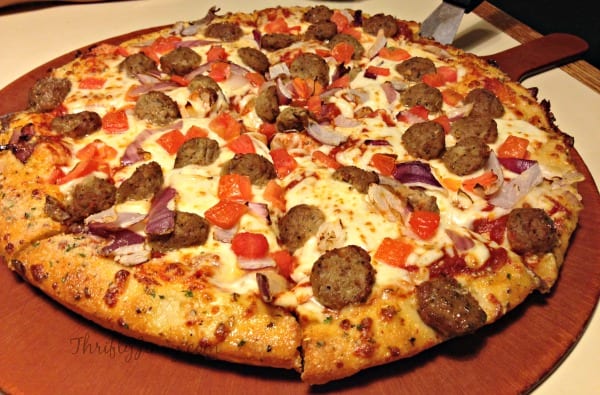 We decided to go with the Old Fashioned Meatbrawl. It features classic marinara sauce topped with classic meatballs, fresh red onions and diced Roma tomatoes. The crust edge is flavored with Hut Favorite.
This was definitely a hearty pizza. We had ordered a large for the two of us to share and ended up eating only half of it. It was awesome to be able to have a second dinner from our pizza the next night!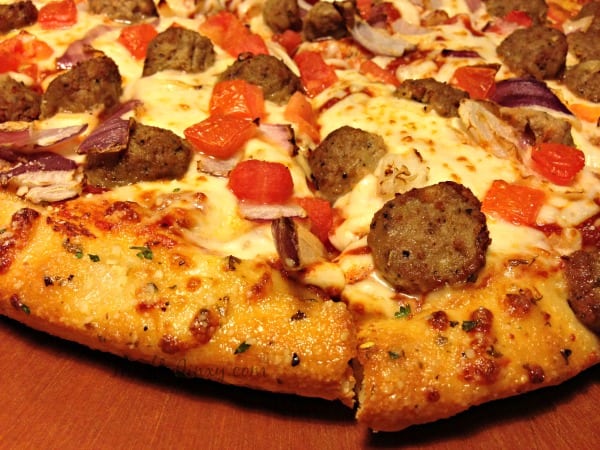 You can try the new tastes of the Flavor of Now by placing your Pizza Hut order here.
Give Pizza Hut's all-new menu a try with 5 premium new ingredients, 6 bold new sauces and 10 amazing new crust flavors. Build your own creation now at PizzaHut.com.
This is a sponsored conversation written by me on behalf of Pizza Hut. The opinions and text are all mine.