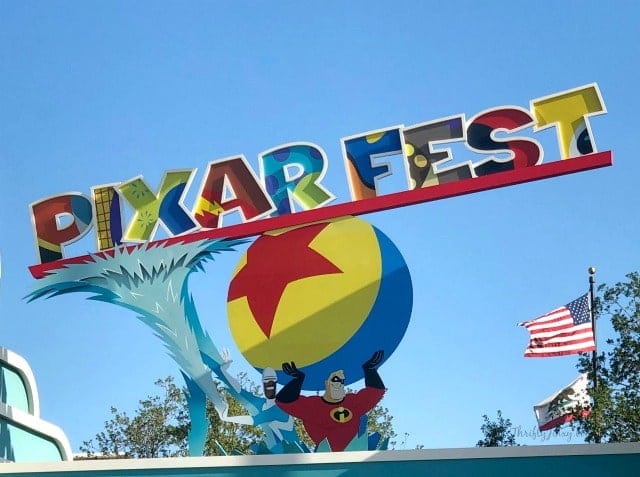 If you have never been to Disneyland, your first visit will be magical. If you have been to Disneyland 50 times, your 51st visit will be magical. Not only is that because Disneyland is the Happiest Place on Earth, but because Disneyland is constantly adding new things to do, see, taste and enjoy. That couldn't be more true than what is going on right now at Disneyland Resort with PIXAR FEST!!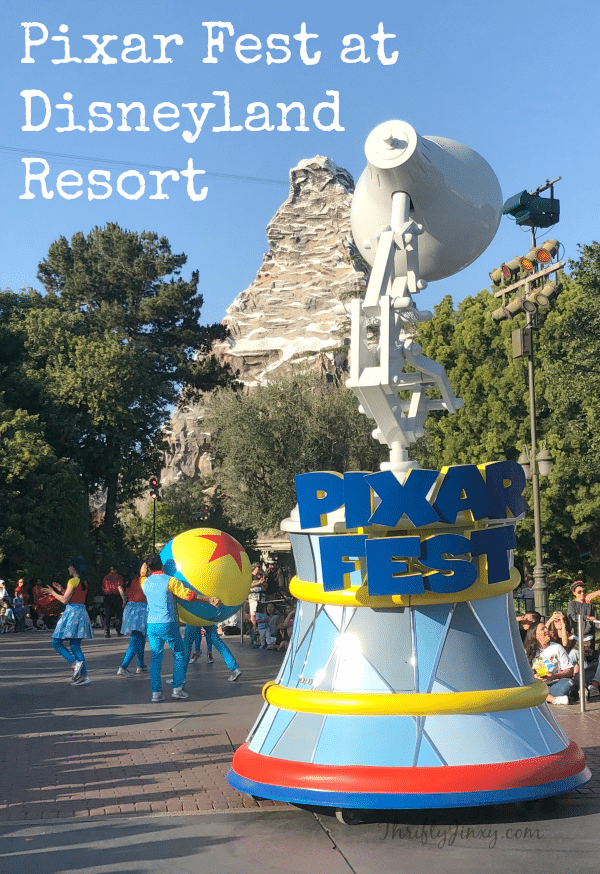 Pixar Fest is the biggest Pixar celebration ever to come to Disney Parks! It celebrates friendship and beyond with new events, parades, decor, food and more! Pixar fun is around every corner as you travel through Disneyland Park and Disney California Adventure Park.
This week, as part of the Incredibles 2 Blogger Event, I had a chance to visit Disneyland to experience all that Pixar Fest has to offer. It was a blast from start to finish.

Pixar Themed Rides at Disneyland Resort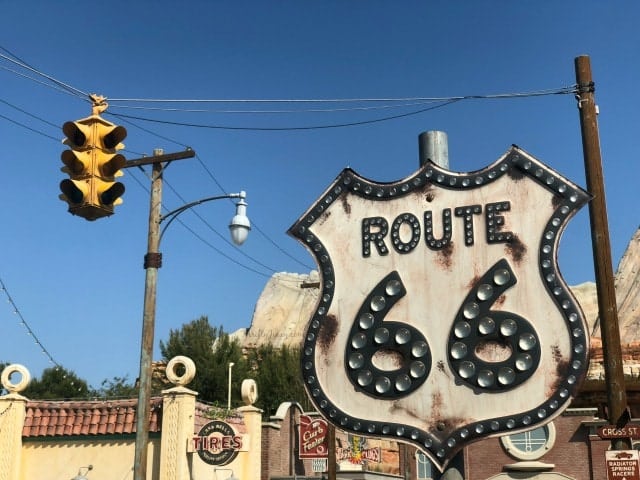 First off we experienced all the Pixar-themed rides that thankfully are at Disneyland even when Pixar Fest isn't going on. I absolutely love Radiator Springs Racers in Cars Land. It's a thrill to race through the dessert landscape.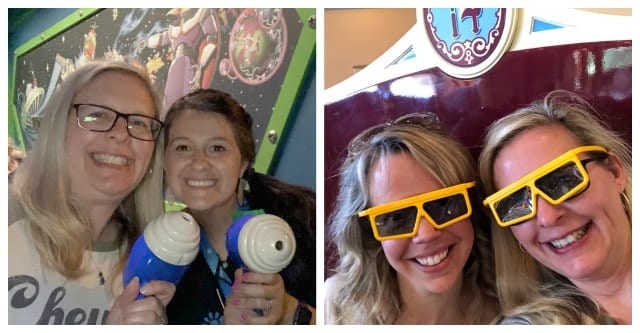 I also love both Toy Story Midway Mania! and Buzz Lightyear Astro Blasters which are both rides and tests of school as you play carnival games and fire your astro blaster at aliens, respectively. Mater's Junkyard Jamboree is another fun ride that has me laughing the whole time as we spin around will listening to some banjo-heavy square dance music, just like Mater would love. Monsters, Inc. Mike & Sulley to the Rescue is a fun ride with all of our favorite monsters and I think the outside of the ride is super cute.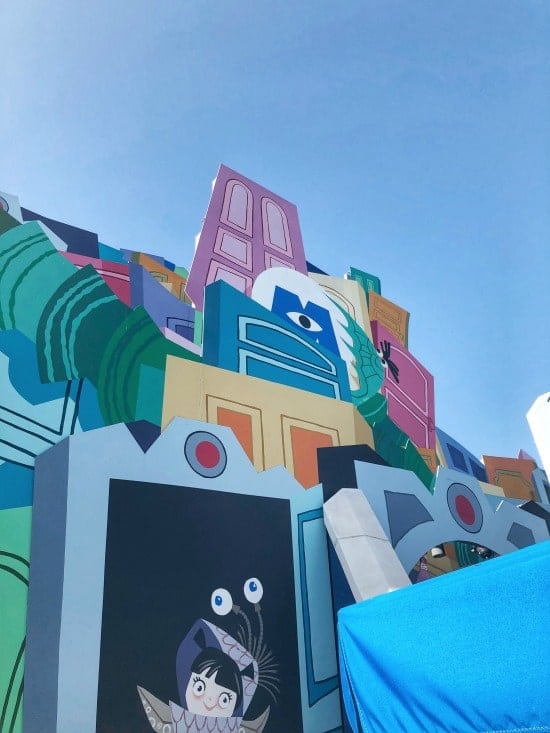 I can't wait to head back to Pixar Pier after June 23rd when the Incredicoaster, a new roller coaster featuring characters from "The Incredibles" will open!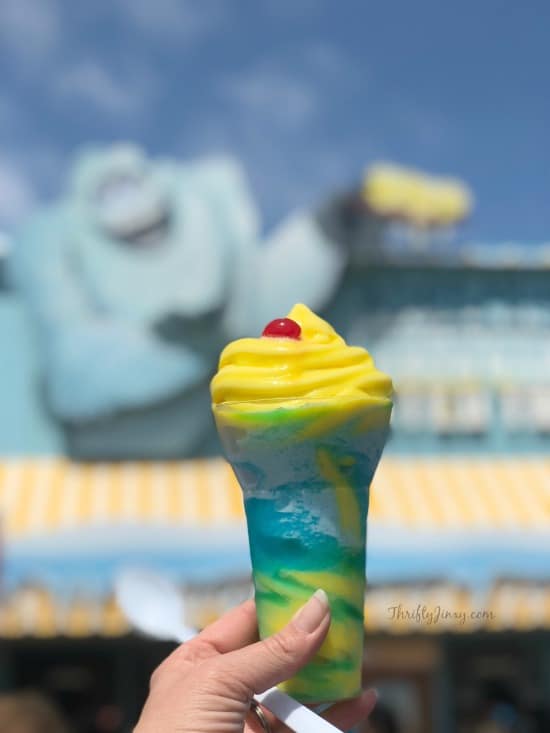 Pixar Fest Food

Going from ride to ride definitely works up an appetite and there are plenty of Pixar themed treats at Pixar Fest to take care of that. The first place we stopped is Adorable Snowman Frosted Treats where I tried the Pixar Pier Parfait, which features lemon soft serve topping a slushy blue raspberry beverage. I was a little hesitant to dive into that brightly colored cup, but it was so good! The tart lemon soft serve combines so well with the slushy base. I ate the whole thing!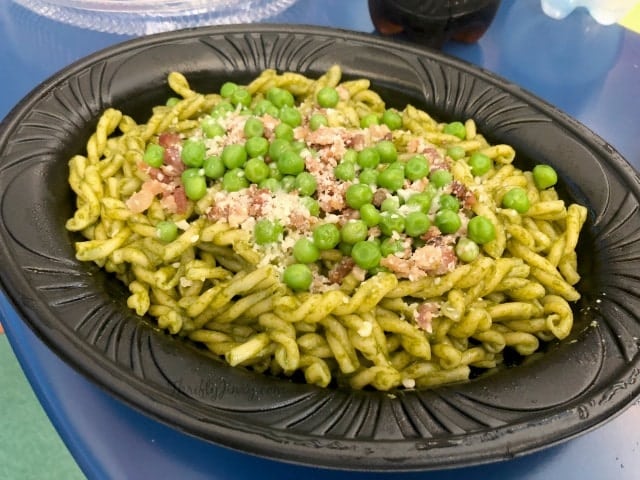 I also had a chance to eat a full-meal of Pixar-themed foods at Alien Pizza Planet. My entree was the Green Miso Pesto Pasta, made with gemelli pasta tossed in a spinach and miso pesto with bacon and sweet peas, topped with a dusting of Parmesan. The pasta was very good and the bright green peas add a nice burst of freshness.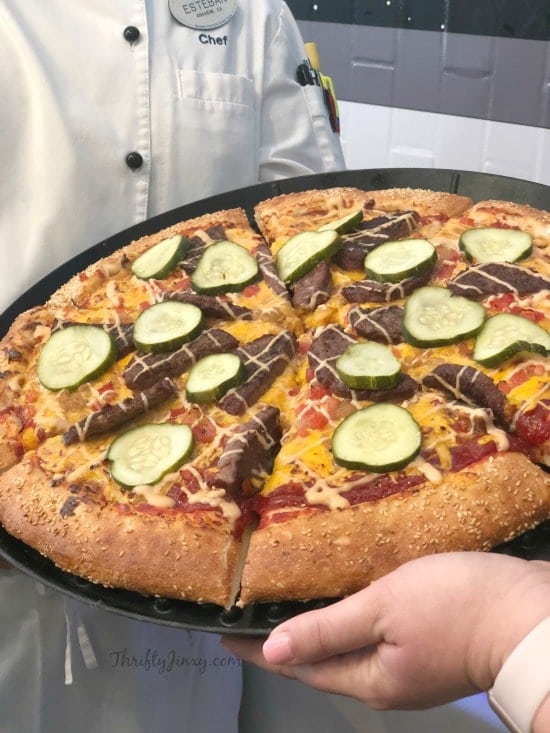 My friends enjoyed the pizza, especially the Cheeseburger Pizza, which tastes just like a cheeseburger with ketchup, yellow mustard and pizza sauce on a sesame-seed crust with American and cheddar cheese, caramelized onions, diced tomatoes and a slider patty – complete with a house-made burger sauce and pickles.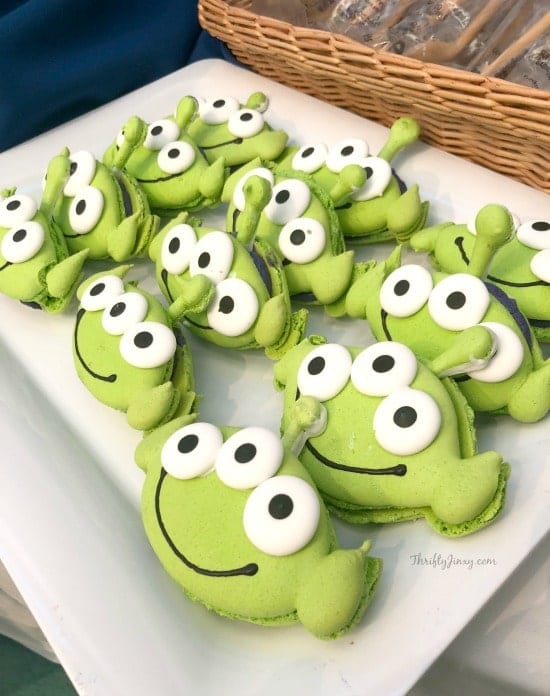 There are also super fun desserts throughout the park like the Pixar Fest Celebration Cake – featuring bright Pixar primary colors and the Pixar ball, an Alien Macaroon, Pixar Cake Pops, Nemo and Dory Apples, and lots more. Aren't those Alien macaroons just SO adorable??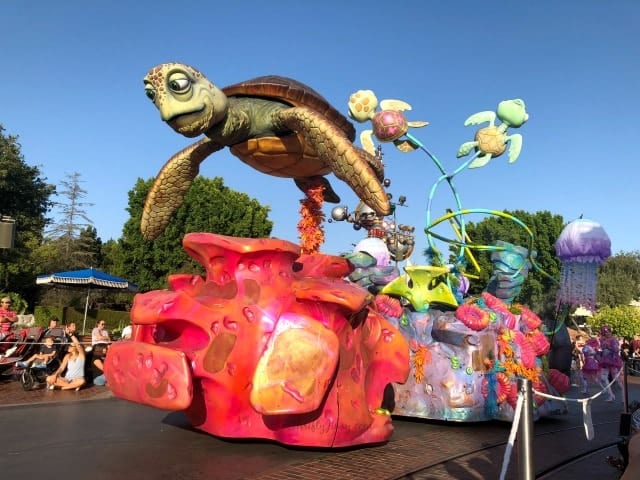 Pixar Play Parade

Once evening came we lined up to watch the Pixar Play Parade. The fun-filled parade features floats with all of our favorite characters accompanied by dancers, acrobats and more. The floats are very detailed and filled with so many things fun things to spot that you'll want to watch them from the front, side and back so you don't miss anything!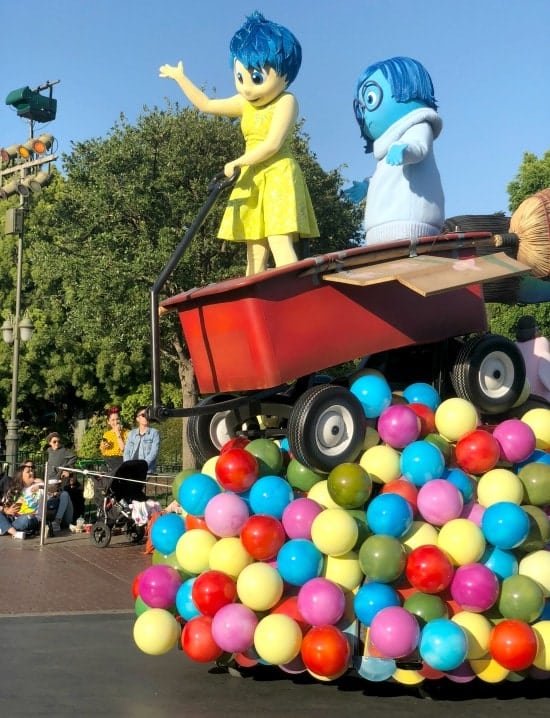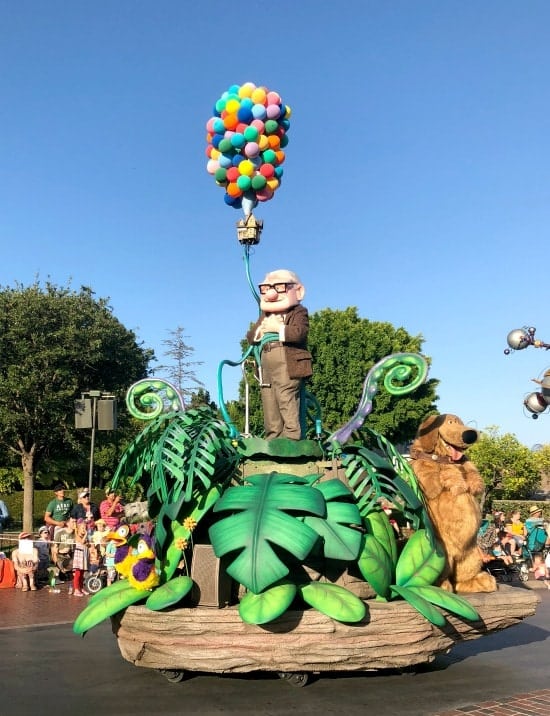 The parade features Toy Story, Inside Out, Up, The Incredibles and more. Seeing the characters in their larger-than-life form and interacting with the crowd is so much fun. The Pixar Play Parade is a super high energy celebration! Everyone along the parade route had huge smiles on their faces.
Pixar Nighttime Spectacular
After dark, we were treated to the experience of "Together Forever—A Pixar Nighttime Spectacular". Sleeping Beauty Castle serves as the backdrop for a sound and light show complete with fireworks. The images projected on the castle feature our favorite Pixar characters in a celebration of friendship and there are even a few special surprises that fly through the air. Even if you're not a fan of fireworks, you'll be a fan of this Pixar Nighttime Spectacular.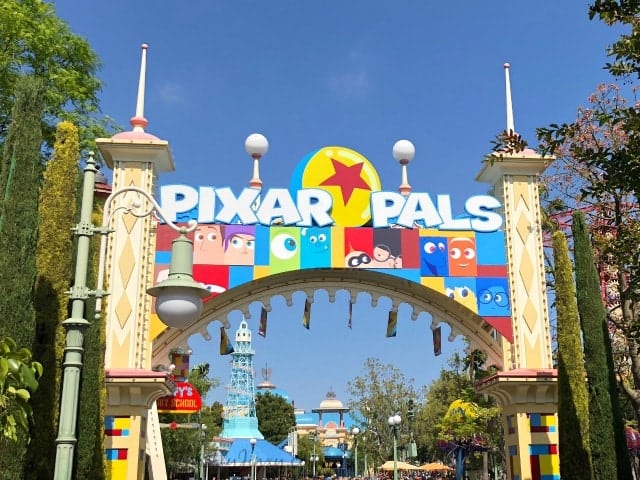 Even with spending ten hours in the parks I didn't have a chance to experience everything Pixar Fest has to offer and I'm ready to go back! Hopefully I will make it back again while Pixar Fest is running through September 3rd. Visit the Disneyland site to order your tickets and get more information.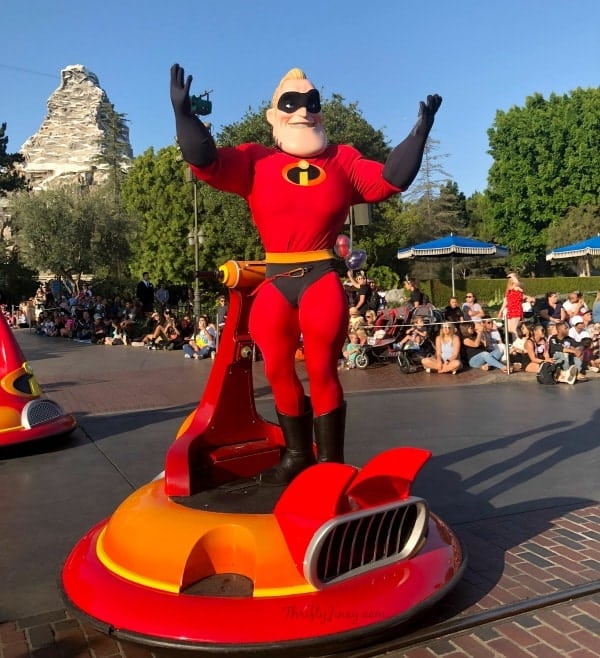 Whether or not you can make it to Pixar Fest, next week you CAN make it to Disney•Pixar's newest movie, INCREDIBLES 2, in theaters everywhere June 15th! Order your tickets HERE to be the first to see it on opening weekend.
Like INCREDIBLES 2 on Facebook
Follow INCREDIBLES 2 on Twitter
Follow INCREDIBLES 2 on Instagram
Visit the official INCREDIBLES 2 Website
INCREDIBLES 2 opens in theatres everywhere on June 15th!