Save money on items you're already buying by using P&G Good Everyday. With this program, you can print coupons, get free samples and earn rewards to save $$!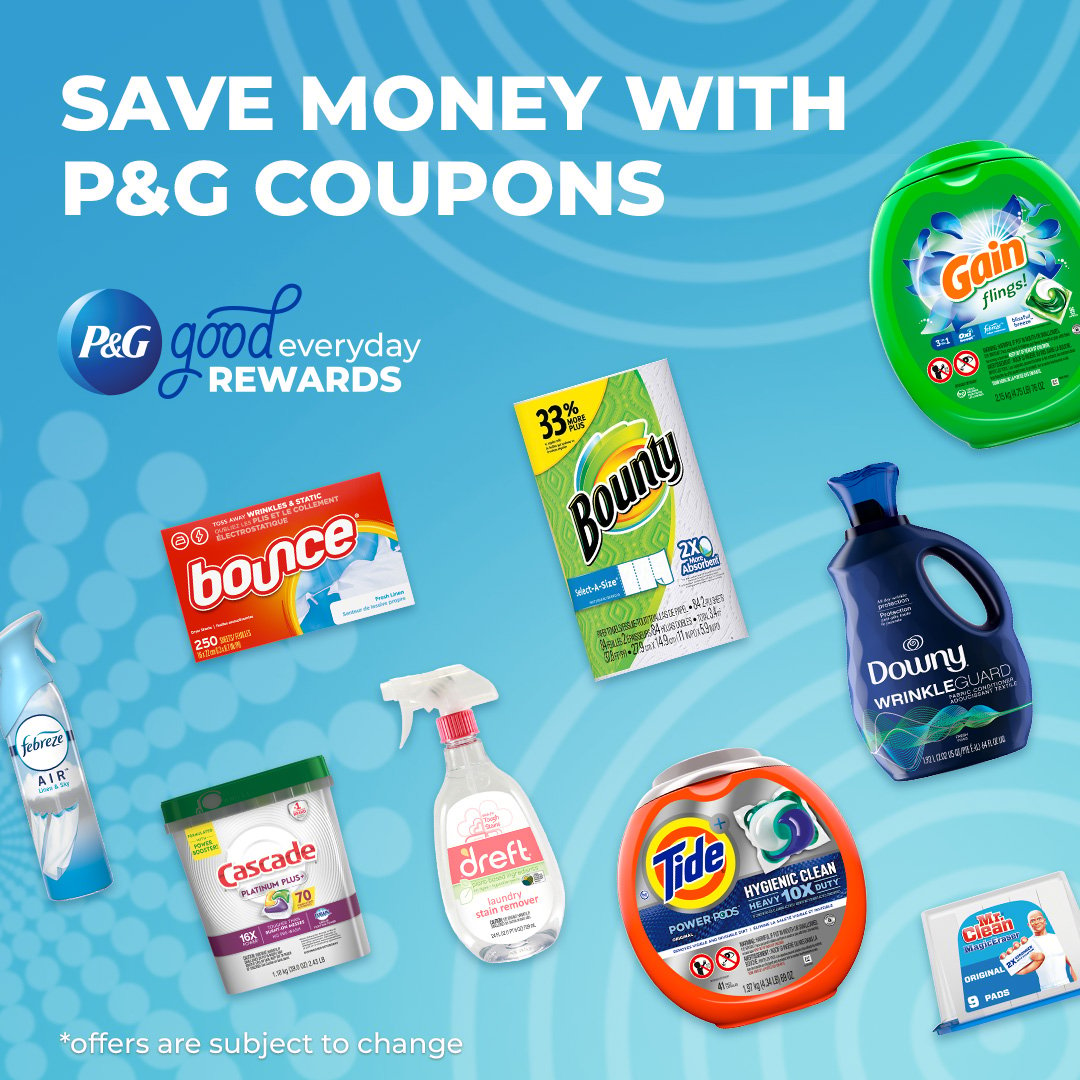 You may think that coupons are a thing of the past…but trust me, they're not! With rising prices, you're willing to try just about anything to save, right?
P&G Good Everyday is a fantastic way to save on your favorite brands like Bounty, Crest, Dawn, Gain, Luvs, Tide, and more. When you sign up, you'll get access to exclusive coupons that you can print at home and then bring to the store to use on your next shopping trip.
Plus, by joining you'll earn 25 points. You'll also earn points for taking surveys, scanning receipts, and referring friends to join P&G Good Everyday.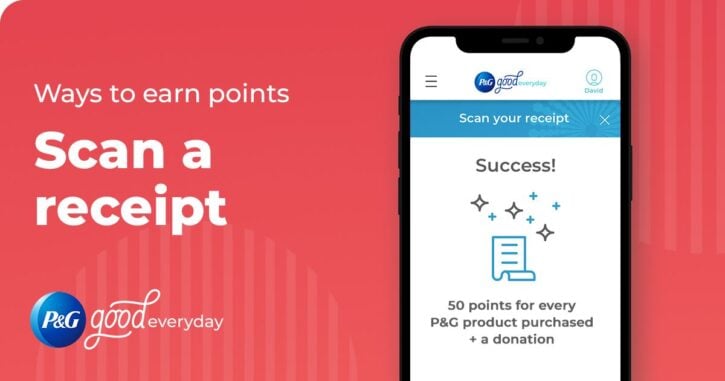 What are the points for, you ask?
Well, when you've earned enough points, you can cash them in for donations to a cause, sweepstakes entries, digital subscriptions, and/or gift cards to your favorite restaurant or local experience.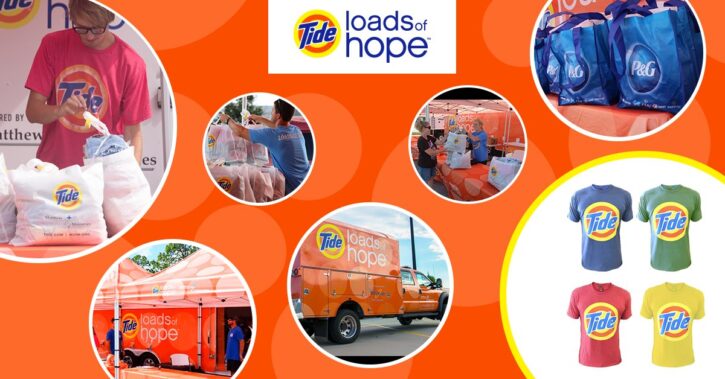 And as you earn, P&G will automatically make donations to the causes you care about. They currently provide dental products and laundry detergent to those in need, hand sanitizer for frontline workers, safe drinking water, meals, and more.
Why I Like P&G Good Everyday:
I like that it seems that P&G really put some effort into making the site fun and easy to use. The quizzes are quick and easy to do and earn you extra points too.
Plus they really have some GOOD coupons! Many of them are high value coupons that can be used on just one product (rather than those skimpy coupons that are like $1 off when you buy 3!).
They keep adding and changing coupons, so be sure to log in often to grab more coupons that you can use.
PLUS I just now found out that they also have free samples! I got an email for a free sample today. I'm hoping there are more of them to come.
Join P&G Good Everyday and get your first 25 points HERE!