Thinking about freshly-cooked, but easy to serve, food for your dog? Check out our PetPlate review and discount code!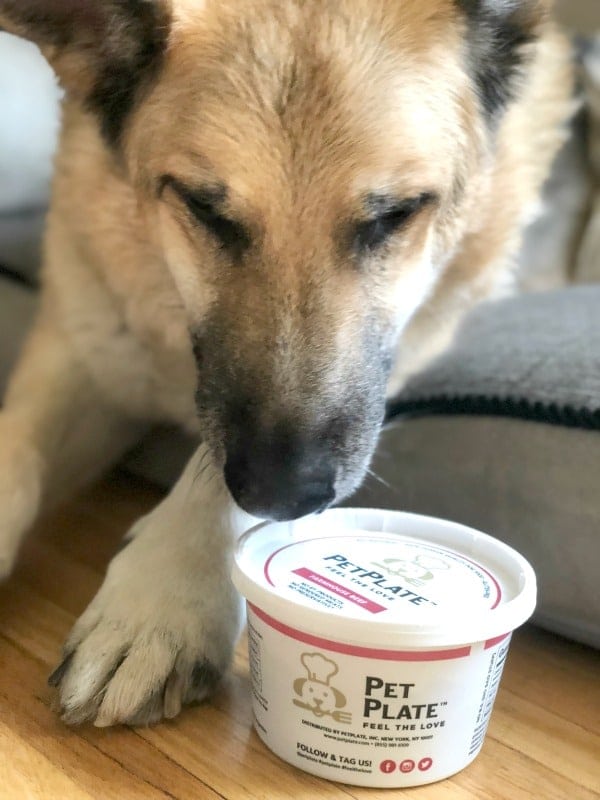 With a picky dog like our Toby, we're always looking for a food that he likes to eat AND that we can feel good about feeding him. We have found that in PetPlate!
PetPlate is 100% human-quality, ready-to-eat food for dogs. The meals are designed by top veterinarian Dr. Renee and contain good ingredients like slow cooked meat (not by products, only the GOOD parts!), vegetables and fruit. And by good ingredients they mean there are NEVER any by-products, rendered meats, preservatives or artificial anything.
The good ingredients they DO contain are things like sweet potato, peas, real beef, turkey, lamb or chicken, apple and pumpkin puree. It's "Real Food" with USDA meat, healthy carbs and fresh produce.
How Does PetPlate Work?
When you become a Pet Plate customer you first answer a few questions to customize your plan. They need to know your dog's weight and eating preferences and then they can recommend the perfect plan.
The cost of PetPlate will depend on the size of your dog and how much food they will need to support them. You can also choose to either serve your dog 100% PetPlate or to use it as a topper for their dry food. (There are two delivery options to make sure you get the right amount in each delivery.)
Once you know what type of food to order, you'll receive a delivery of a box with enough food to last until your next box arrives. The meals arrive freshly-cooked and frozen in pre-portioned containers.
Pet Plate is packed with dry ice and in an insulated liner to keep it fresh. Once the packages arrive, just pop then in your freezer, except for the first food you'll want to serve your dog because you'll want to put that in your fridge to defrost.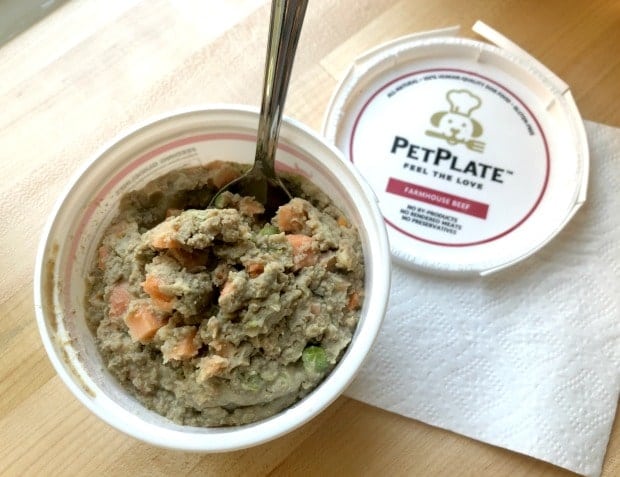 The next part is the easiest – feeding your dog! You can just serve the food straight from the fridge or you can heat it in the microwave. (Just be sure to test it and make sure you haven't made it too hot for your dog.)
PetPlate meals are perfect for picky eaters and dogs with dietary restrictions/allergies. There are multiple flavors to choose from, so you can experiment and try them all to see which one your dog likes best.
All are formulated to meet the nutritional levels established by AAFCO Dog Food Nutrient Profiles for all life stages including growth of large-size dogs (70 lb or more as an adult).
PetPlate Flavor Varieties:
Harvest Chicken – Perfect for dogs with sensitive tummies and bulging waistlines.
Oven-Roasted Turkey – Just like Thanksgiving in a bowl, but without the extra calories.
Farmhouse Beef – A familiar staple that'll please even the hungriest (and pickiest) of the litter.
Braised Lamb – Perfect for picky dogs and dogs who need to gain a lil' weight.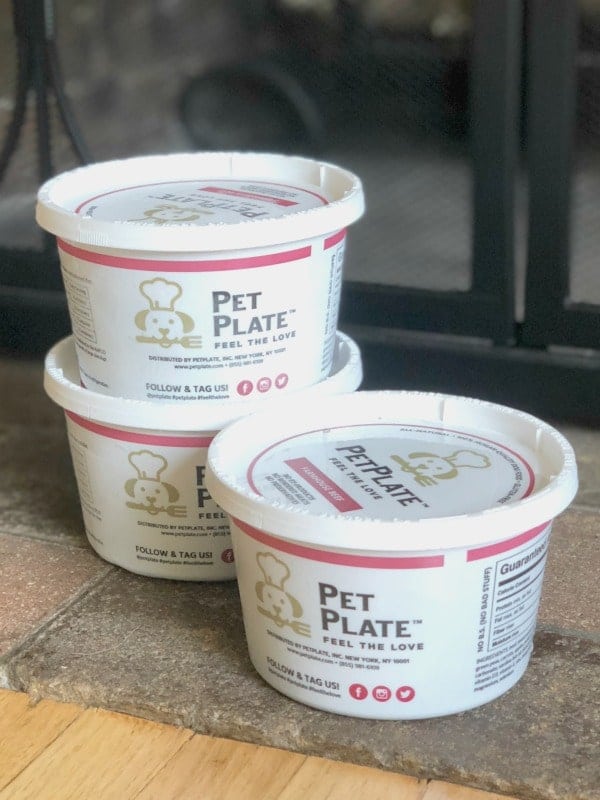 Toby is a huge fan of PetPlate Farmhouse Beef, but I plan to get the other flavors for him to try too. I like that the balanced recipes can keep him healthier and that feeding him those healthy meals is so easy without a lot of mess like other "wet" dog foods. All I have to do is open it and serve. I have been using it along with his dry food about half and half.
If you're feeding your pet 100% PetPlate, Plus, you'll have no more last minute runs to the pet store when you run out of dog food because convenient scheduled deliveries mean there is always more food on the way. BUT, don't worry if you have a change in your schedule with vacation or other situation – you can always change or cancel your delivery schedule.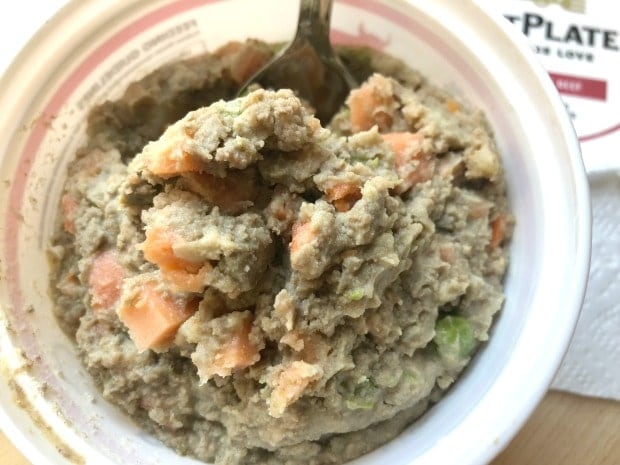 PetPlate Discount Offer:
Right now you can save 50% off your PetPlateorder when you shop through this link and use the displayed promo code! When you do, let us know what flavor(s) you choose for YOUR dog!