Any mattress can feel good at the beginning, but the real test is the quality of sleep over time. That's why we decided to review the NECTAR mattress and give our update after one year of use.
We have been sleeping on our NECTAR mattress for over a year now. I have read a lot of mattress reviews, including NECTAR mattress reviews, and have found that many times the reviewer creates the review after sleeping on the bed for only a few weeks or sometimes only a few days.
So this is my experience with NECTAR after sleeping on it for a full year.
The real test of a mattress is how it performs in the long run. Mattresses aren't a cheap purchase and the plan is to use them for many years, so we obviously want a mattress that we'll be happy with for a long time.
Jump to:
NECTAR Coupon Code
If you're ready to buy now, there is a current NECTAR deal to save at least 33% off everything! You can get that when you shop HERE and use coupon code flash33. If this deal isn't currently working, you can see the latest deal at the top of their site.

How is the NECTAR mattress shipped?
We first got our NECTAR mattress after we moved into our new house last fall. This was the first time I had ever had a mattress shipped via FedEx, so I wasn't quite sure what to expect.
The NECTAR mattress came rolled up in a long cylinder, was wrapped in plastic and then placed inside a fabric bag with handles and then placed inside ANOTHER fabric bag for shipping.
That fabric bag is a great idea because it makes the package easier to grab and move and it helps protect the new mattress. Yes, a mattress is heavy!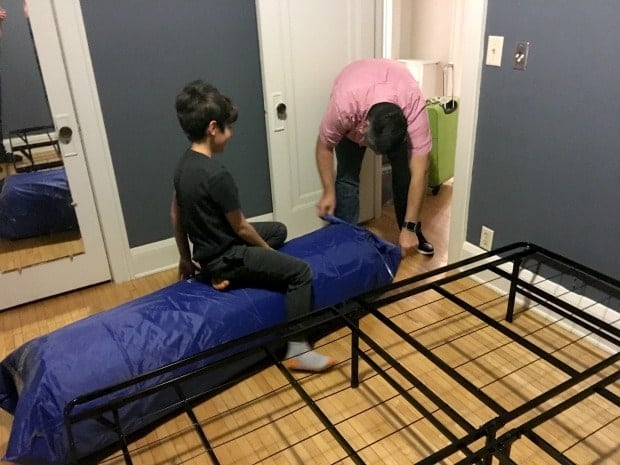 I ordered the queen sized NECTAR mattress and the shipping weight with the two included free pillows was 82 pounds. I was pretty impressed with myself that I was able to drag it up the stairs myself. That outer shipping bag really helped!
That inner shipping bag with handles makes it even easier to move the mattress. I wish I had known that was in there earlier. My advice to you when you get your new mattress is to remove the outer shipping bag at your door and then use the bag with handles to move it to the bedroom.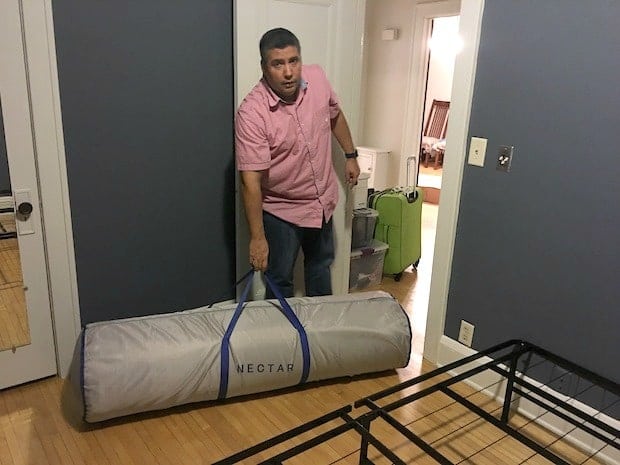 How to Set Up a NECTAR Mattress
Setting up the mattress was the next step in the process and also the most fun. By that time my husband and nephew were there to help me – notice they conveniently missed the carrying up the stairs part! Setting up the mattress was also amazingly easy!
All we needed to do was to first remove it from the out bags. For the plastic wrapping, NECTAR includes a tool to cut it away without damaging the mattress. (After using it to unwrap our mattress it now serves as our letter opener.)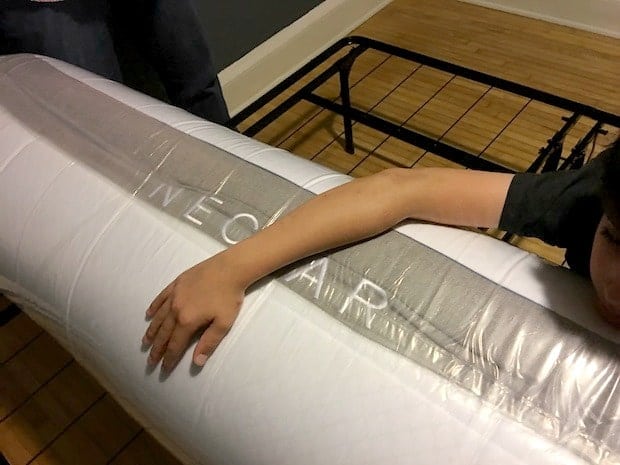 How Long to Let the Mattress Expand
After removing the layer of plastic, all we did was set it on the bed frame and wait for it to expand. After a few hours it was good enough to sleep on, but it wasn't until after 24 hours that it was truly comfortable. After three days (72 hours) the mattress was at its peak.
NECTAR Mattress Bed Frame Choice
The frame we used for our NECTAR mattress is the Zinus 14 Inch SmartBase Mattress Foundation. We have used this base for both traditional and foam mattresses and love it for both. It is inexpensive, sturdy, and offers lots of room underneath for storage.
NECTAR offers their own Adjustable Bed Frame that looks pretty awesome. It allows you to adjust your mattress to different positions using a remote control. I think I would love it for reading in bed.
Setting Up a NECTAR Mattress (Video)
How does the NECTAR Mattress expand?
The expansion of our NECTAR mattress took a good 2-3 days. While we were able to sleep on it earlier, it wasn't at its full comfort level until after a couple of days. The included memory foam pillows expanded much more quickly.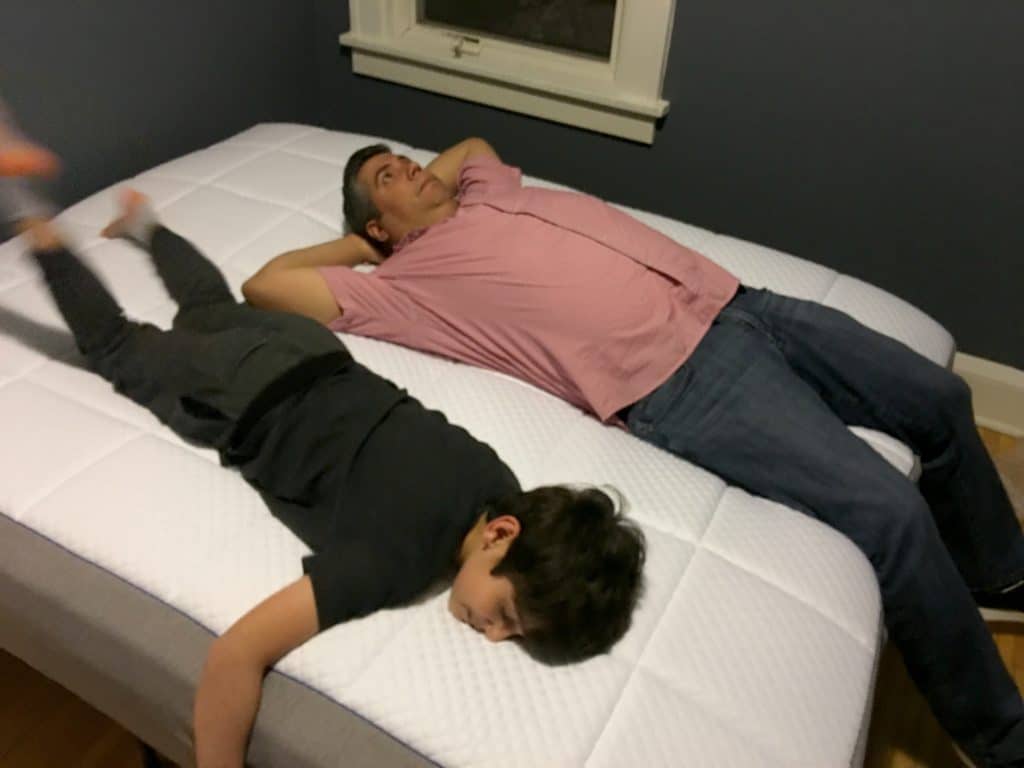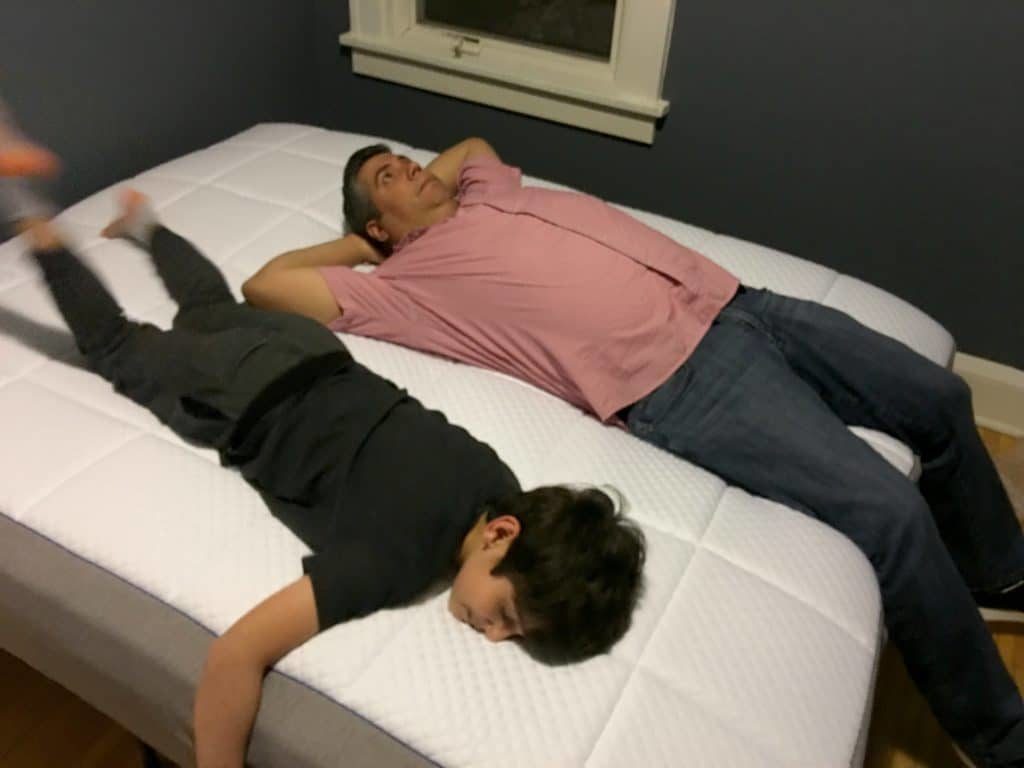 NECTAR Pillows
Before I go on to my thoughts about the mattress, I'll comment on the pillows. I think that whether or not you will like them will be a very personal preference. If you generally like memory foam pillows then I think you'll LOVE the NECTAR pillows.
If you're a fan of "traditional" pillows then you may not. My husband loves his NECTAR pillow and I do NOT. I did try sleeping with it for several months and it just never worked out for me.
I do still keep it in the bed since I like to use it when I'm propped up in bed reading, but I don't use it for sleeping. My husband on the other hand sleeps like a baby using his.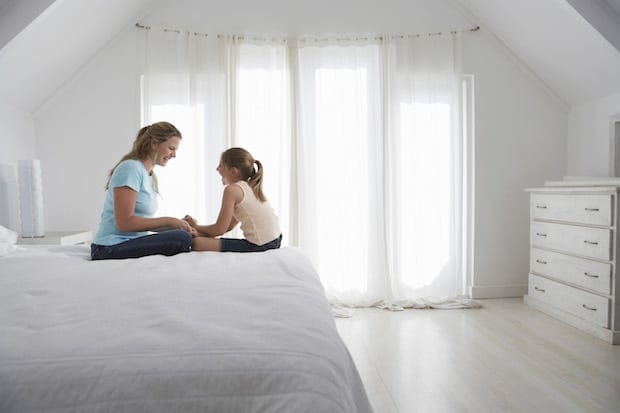 Now on to the mattress itself. For the first few weeks we had a bit of an adjustment period. I wasn't sure at first if we were going to become adjusted and like our new mattress or not. But, we DID!
NECTAR Mattress After One Month
After the first month we were sold that the NECTAR mattress was very comfortable and it allowed us to get a good night's sleep. We could tell the difference after staying in hotel beds or in beds at friends/family and just not getting the same good sleep. It's always a pleasure to get back home to our own mattress.
Another thing we love about the NECTAR mattress is that when one of us comes to bed late, gets up early, or makes a run to the bathroom during the night, the motion of getting up and down isn't transferred to the other side of the bed and the other person can stay soundly asleep. If you're worried about your spouse sneaking out at night, then it probably isn't the right mattress for you!
NECTAR Mattress After One Year
So, after a full year, we are more than happy with our NECTAR mattress. Everything we first liked about it we STILL like about it. I'm hoping it continues to hold up to its promise!
NECTAR Mattress After Two Years
UPDATE: So, we have now had the NECTAR mattress for almost two years. Over the summer it moved to our guest room, simply because of the fact I received another mattress to try out, so put that one in our bedroom. We have had several guests sleep on the NECTAR mattress now and every one has said it was very comfortable and they slept great! That's always great to hear and I'm happy to have a comfy bed to make our guests feel at home.