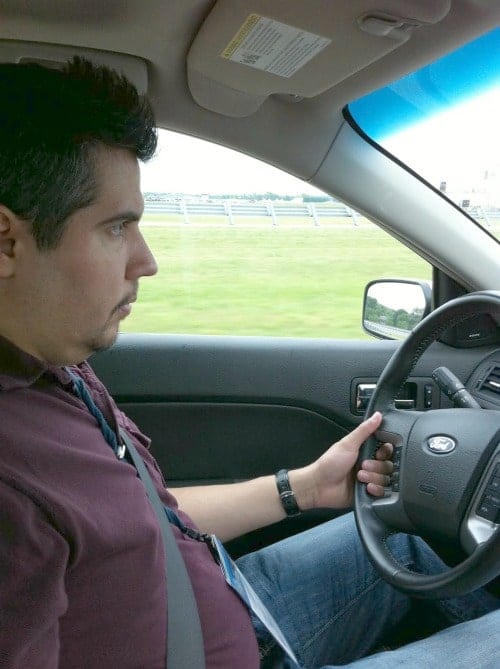 I recently wrote about some of our experiences at the Forward with Ford event, a media program to explore global trends and issues facing consumers now and forward into the future. What I didn't yet share with you was our last and super-fun day in Dearborn visiting the Ford test track!
Ford Test Track Experience
While there we had a chance to participate in a number of driving challenges. We drag raced Ford F-150s and I beat Mario by two truck-lengths! (I confess my instructor gave me lots of winning tips and Mario received none.)
We were tested on how well we could drive to get the most fuel efficiency on a city driving course (I excelled at this too – I can go fast AND slow.) Then we went off-roading with Ford Explorers.
The course had lots of dirt, steep hills and somewhat-scary blind turns. It was a blast and made us both think that we need to buy another Explorer. (We have had two in the past, but they have come a LONG way since those days.)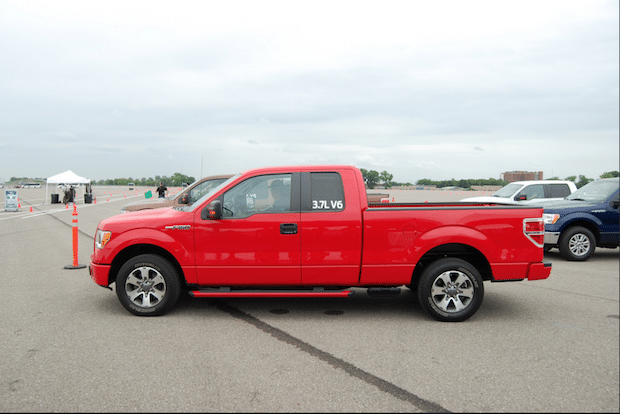 We also had a chance to see the technology of the future with vehicles that wirelessly talk to each other to warn of potential dangers such as impending collisions or other dangerous situations. Imagine your car KNOWING there is a car stalled ahead and the car in front of you is going to swerve out of the way…giving you a chance to slow down and move out of the way as well.
The MOST exciting part of the day had to be a crazy ride in a Ford Mustang driven by a professional driver on the all-weather course. He let loose on a 12-acre wet pad and it was FUN! The day gave us a great opportunity to have hands-on experience with a wide variety of Ford vehicles and to drive in situations that just don't present themselves to most of us in everyday life.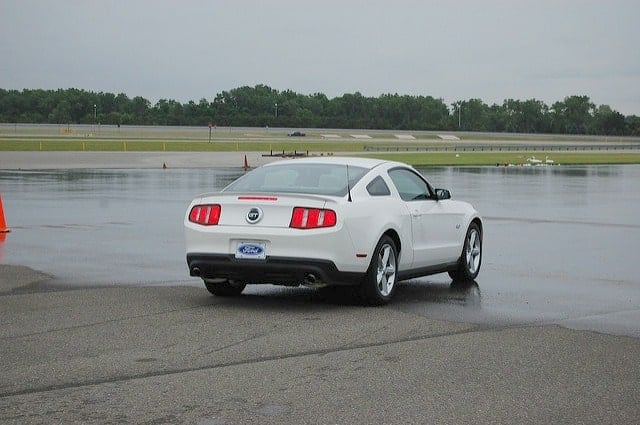 If you want to have a bit of a laugh at my expense, check out my old-lady-nervous-Nelly driving style on the Ford Focus Target Challenge course. I realized when I was almost finished with the course that I actually did better when I picked up speed, so I shouldn't have been crawling along for most of the time!
Disclosure: We were invited to participate in this program by Ford and Ogilvy PR. Ford Motor Company paid for travel and accommodations at the event. We were not compensated in any other manner. Opinions posted here are our own.