There is nothing better than to relax on a Sunday morning with a newspaper in one hand and a cup of coffee in the other hand. While it is true that you can recycle newspapers, there are also alternative uses you may want to consider as well.
If you have saved up a stack of old newspapers and looking for ways to put them to a new purpose, check out these brilliant ideas to use them.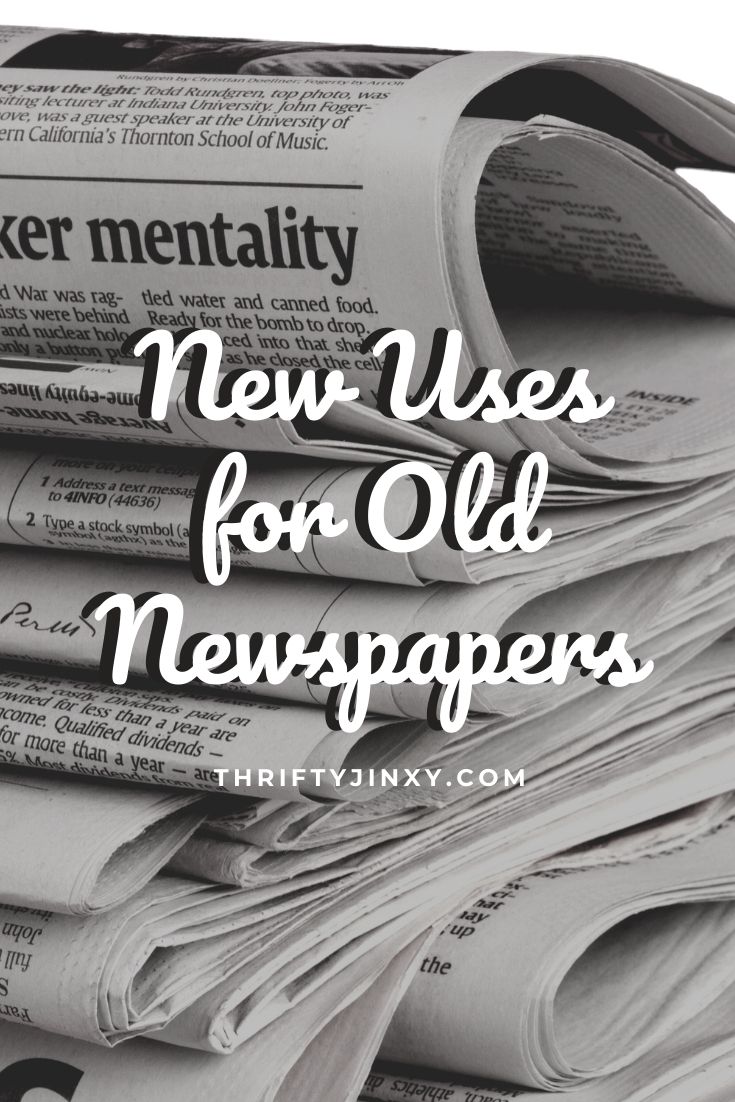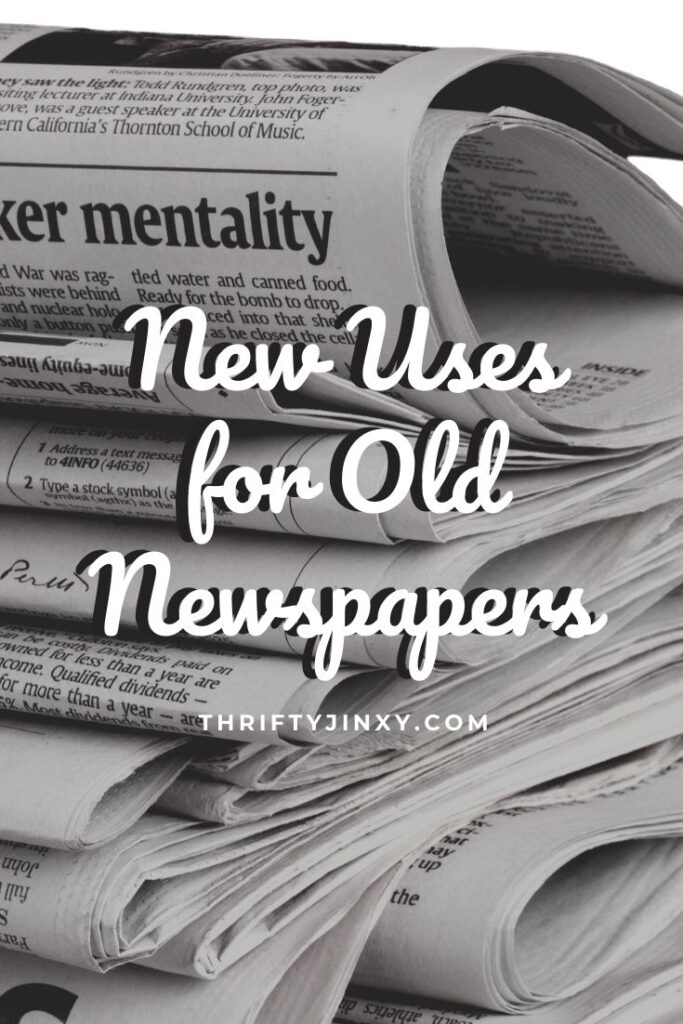 Other Uses for Old Newspapers
Window cleaner– Some of you may have heard of this before, while others may not have. Using newspaper to clean windows is better than paper towels since it prevents streaks. Even though newsprint often transfers onto our hands while reading the paper, it doesn't do that with the glass. I swear by this one!
Gift wrap– If you bought a last minute gift but are out of gift wrap, newspaper works well in a pinch. Many people will use the comic section of the paper because it is colorful and funny. However, you can be creative with this as well. If the gift recipient is an accountant, for instance, you could use the Finance section of the newspaper for the wrapping. If they are a wedding planner, try using the Lifestyle section. If they love to travel, the Travel section is the perfect choice.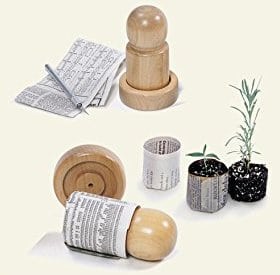 DIY Newspaper Plant Pots– If you like to garden, a thrifty way to start your spring plants is from seeds. Rather than buying expensive peat pots, you can turn your old newspapers into biodegradable pots. You can either roll them up yourself or use this handy DIY Newspaper Plant Pots maker and take the work out of forming them.
Book cover- Back in the good 'ol days when some of us were kids, our parents got creative when it came to wrapping our school books. One common choice would be newspaper or paper grocery bags. Like with gift wrap, you can creative and do things like wrap a science book with the tech section of the newspaper or an English book with the book reviews section.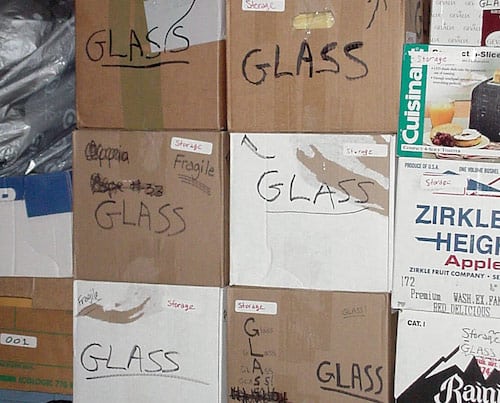 Packing Supplies– If you are in the midst of moving and don't have any bubble wrap available, you can pack breakables in boxes using newspaper. Newspaper works so well because it is lighter than bubble wrap. You can wrap all your fragile items with newspaper and then stuff the empty spaces in the box with crumbled up newspaper.
Fire Starter– If you are camping or starting a bonfire in your backyard, newspaper makes a great fire starter. They will provide an extra boost for your fire in the event that you cannot locate any kindling or the wood you have is a bit damp.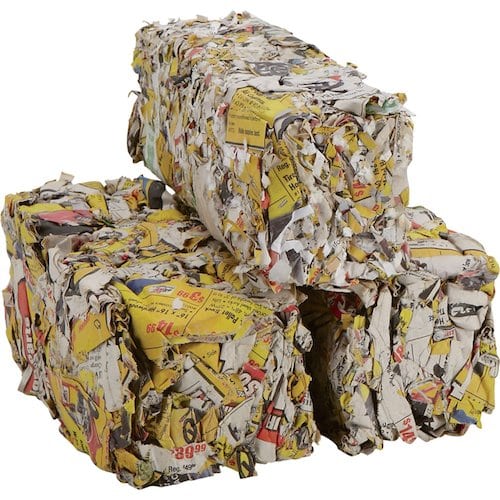 Newspaper Fireplace Logs – Beyond just STARTING your fire with newspaper, you can actually make whole newspaper fireplace logs. When I was a kid we had a machine that rolled newspapers into logs, but it was a bit tedious. The newest way to do this is with a newspaper log maker that compacts the newspapers into bricks. It looks much easier than the way we did it!